For the third year in a row, Team USA has won the Evian Championship Juniors Cup. And once again in record-setting fashion.
The 13th-annual event brought together 64 of the world's top 14 and under amateurs for three rounds of competition at the Evian Resort Golf Club. The club is also host to The Evian Championship, one of 5 majors on the LPGA Tour.
After three days of play, Team USA was 13 strokes ahead of runner-up Italy and 26 shots clear of third place finisher Japan. This is the second consecutive year that Team USA has swept all categories, claiming the Nations Cup and both the boys' and girls' medalist honors.
LPGA*USGA Girls Golf was well represented on Team USA. Sara Im (Duluth, GA) is a Girls Golf member, previously as a participant in Girls Golf of Winston-Salem and now as a part of the Peggy Kirk Bell Girls Golf Tour. Bailey Shoemaker (West Edmeston, NY) is an alumna of the Girls Golf program and also competed on the Peggy Kirk Bell Girls Golf Tour.
"This week was so much fun, our team had so much chemistry and we bonded really well so that made the win even better," Shoemaker said. "It was incredible being able to play at an LPGA major course, especially when the course was in such pristine condition."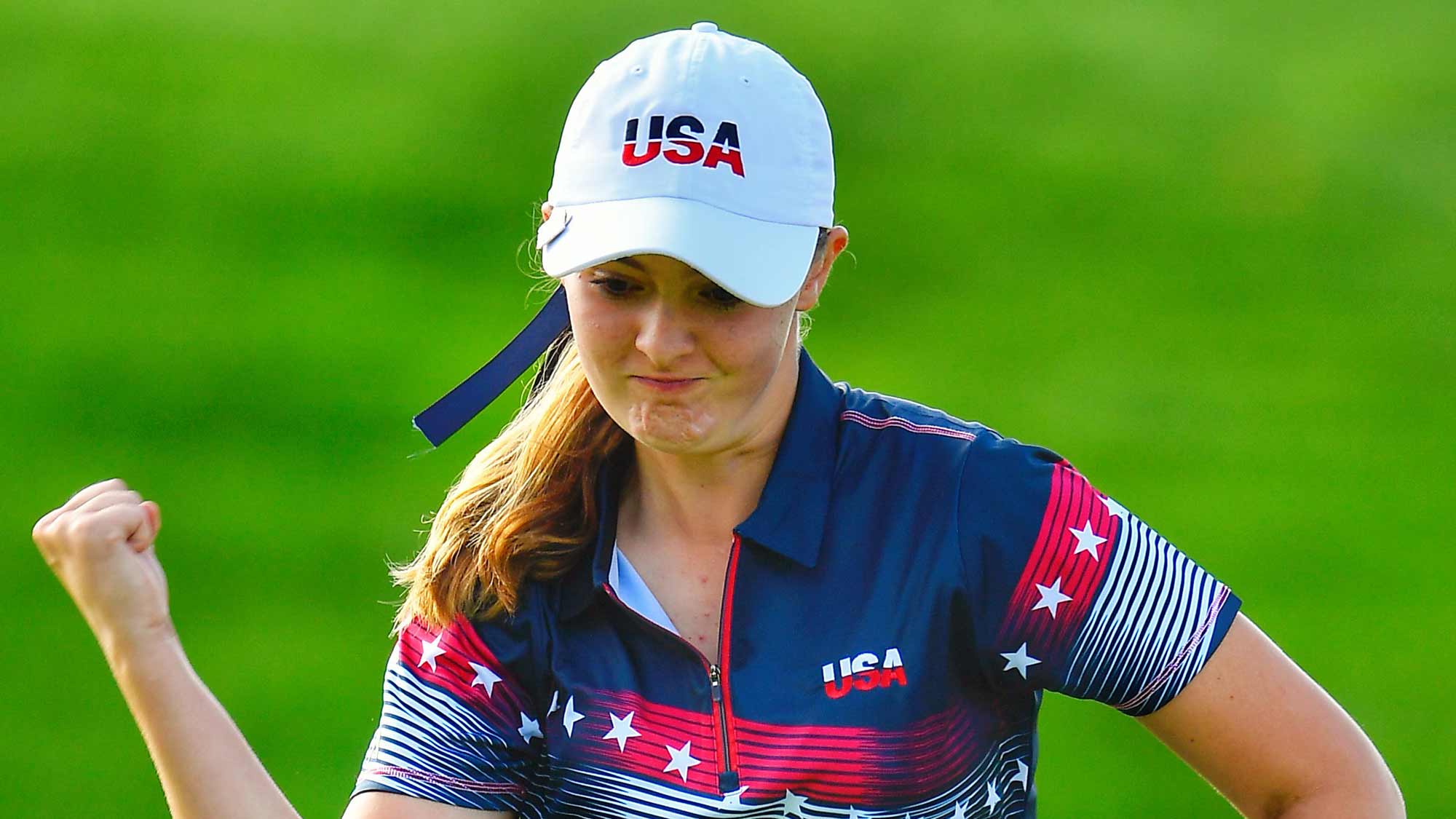 Shoemaker finished her first and third rounds with an eagle on 18, helping secure an individual victory with a score of even par (213), four shots ahead of teammate Im. Czech player Denisa Vodickova finished third with a score of five-over (218).

"The Evian Juniors Cup was an amazing experience for me," Im said. "I learned a lot and met so many people I would have never met before."

In the boys' individual competition, Eric Lee (Fullerton, CA) took first place with a final score of 212 (-1). He held the lead through round two and captured a one-stroke victory over Italian player Marco Florioli. Anawin Pikulthong (Gilbert, AZ) finished T4.

Also traveling with Team USA were Candace Adkison, the LPGA's Manager for the Office of the Commissioner, and Brianna Seo, an LPGA Teaching & Club Professional and Senior Manager of Business Development/T&CP Operations for LPGA Asia. Adkison served as captain for the team while Seo was coach.

"This week is a week I'll remember forever," said Adkison. "Watching boys and girls 14 years old and younger compete at the highest level on The Evian Championship course over 3 days of competition was unreal. The talent, maturity, and pure love of the game of golf was evident this week. No matter the language, the love of the golf was what brought these kids together.

"15 countries were represented and we got a small glimpse of the future of the game of golf...and it is bright!"