*All Tee Times in Local Time
Minjee Lee, Brooke Henderson, In Gee Chun- 1:10 P.M, 1st Tee
The winners of the last two tournaments are paired together in the opening two rounds. Lee has three top 20 finishes in Daly City, with her best finish in second place after losing a playoff to Lydia Ko last year. The Australian has been on a roll coming into the Bay Area this year, with her victory at the HUGEL-AIR PREMIA LA Open capitalizing on her fourth top three finish on the year. Lee has a 65 to her name at Lake Merced Golf Course in 2016.
Brooke Henderson has two top 10 finishes to her name at Lake Merced Golf Club but did not find the same magic at the LPGA MEDIHEAL Championship last year. Henderson has shown the ability to go low, with a 65 in the second round in Daly City in her rookie season. The Canadian has five top 10s to her name on the season, featuring her victory at the LOTTE Championship.
In Gee Chun has only made one appearance in Daly City, featuring a low of 68 on moving day. The Rolex Women's World Golf Rankings No. 25 comes to the chilly Bay Area with a bit of a cold streak that she's looking to snap after opening the season strong. Chun had two top 15 finishes in her first three events, but now has two missed cuts and a best finish of T27 in her last five events.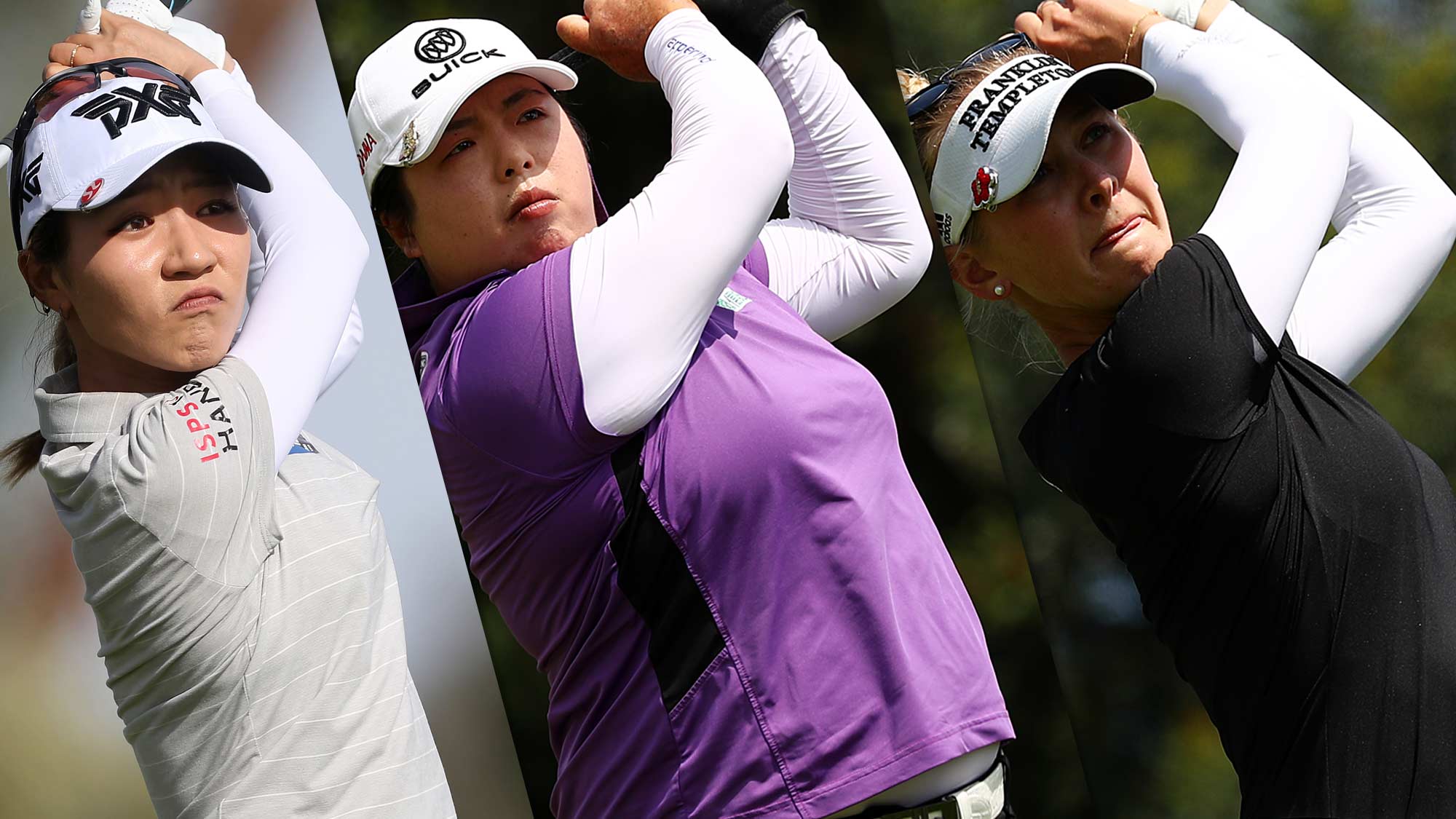 Lydia Ko, Shanshan Feng, Jessica Korda- 12:59 P.M., 1st Tee
Lydia Ko already has a locker and a plaque in the fairway at Lake Merced Golf Club. While claiming a house might be next for her if she records her fourth win in Daly City, it really should result in the deed of the course being transferred to her. Her dominance of the golf course has given her three victories in her four starts, with only two rounds over par in 16 played at the narrow Daly City course. The one non victory she had was a T6 finish in 2016.
Shanshan Feng has a track record of success in her own right, with three top five finishes in the four times the course has hosted an LPGA event. Her best finish was T3, which she posted last year. She rode back to back 68s on the weekend to vault from 35th after two rounds to her strong result of (-8). Feng has had two top 10s on the year so far, with her best a T4 finish at the season opening Diamond Resorts Tournament of Champions presented by IOA.
Jessica Korda matched Feng's performance last year, shooting (-9) over the opening two rounds to have the lead heading into the weekend. She finished the event at (-8), posting a T3 result. That finish is in line with the five-time career winner's results so far this year, with a T2 and T6 result at her first two events at the Bank of Hope Founders Cup and the ANA Inspiration.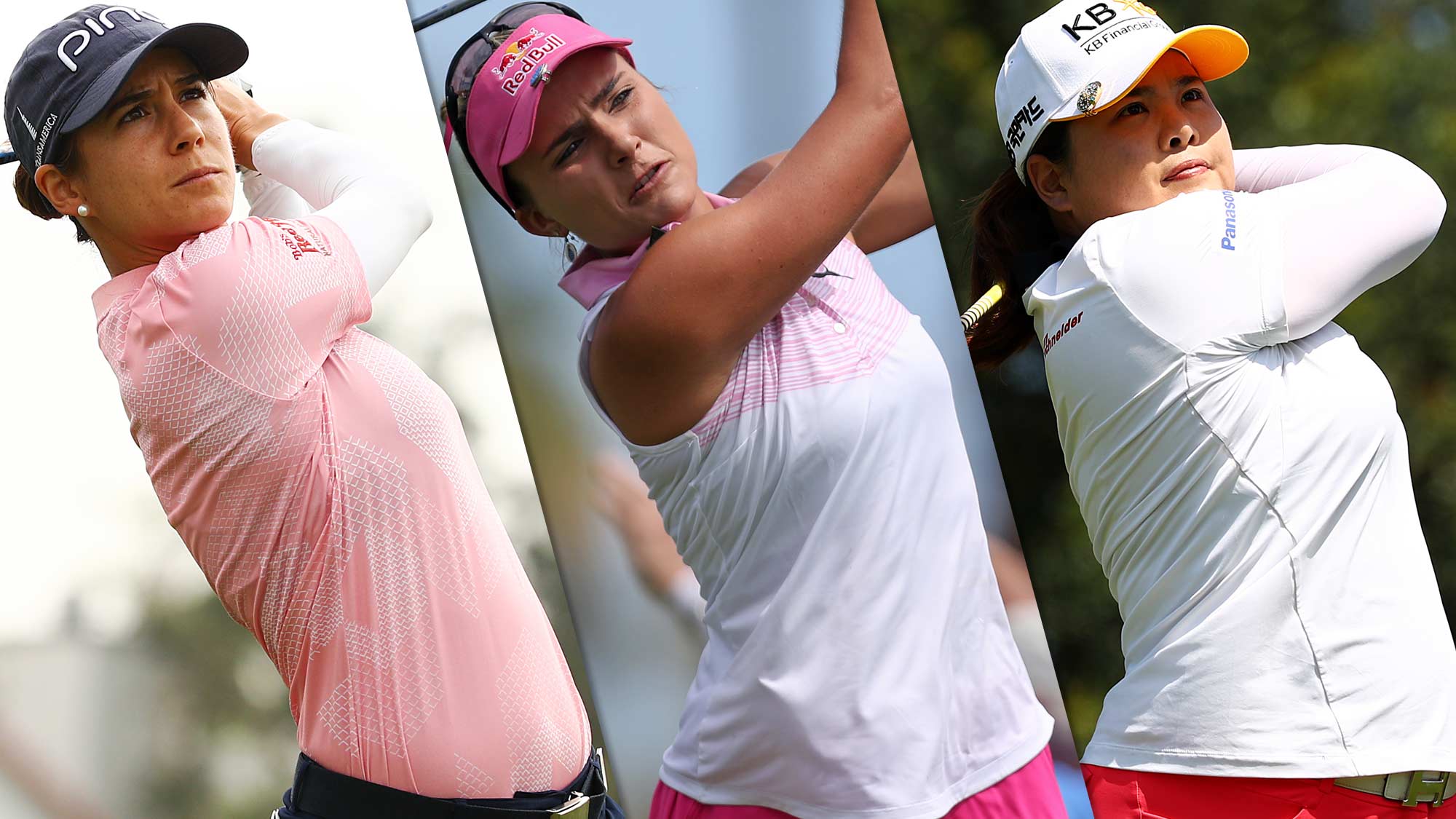 Azahara Munoz, Lexi Thompson, Inbee Park- 7:59 A.M., 10th Tee

Munoz was steady last year at the LPGA MEDIHEAL Championship, carding a final round 68 after three consecutive one-over rounds. She's been steady this season after regaining her health, with four top six finishes and back to back top 20 finishes coming into Daly City. Her best finish at Lake Merced Golf Club was a T15 back in 2014, the first year the course hosted an LPGA event.

Lexi Thompson finished T6 in 2016 at Lake Merced Golf Club. Her best round came in the first round of the MEDIHEAL Championship last year, when she shot a 69 to sit in 7thafter the opening 18. Thompson's best round of the year came at the ANA Inspiration on the final day, with a (-5) 67 to finish for her season best third place finish.

Hall of Famer Inbee Park comes to the fourth and final California event with two top five finishes under her belt in the Golden State. She finished T2 at the Kia Classic and T5 at the HUGEL-AIR PREMIA LA Open last week. She's also recorded a top five finish at Lake Merced, finishing T4 in 2014 with a pair of 68s leading her way to posting (-6).