Mariah Stackhouse- Up 25 Spots to 158th in the World
Mariah Stackhouse had a career-best finish at the ShopRite LPGA Classic presented by Acer which vaulted Stackhouse up the rankings ladder. Her T5 place finish beat her T7 finish in Jersey last year. If history is a foreshadowing of things to come, the career effort will spark a run of strong play for her. After Stackhouse's then-career-best finish last season, she carded a top 10 and a top 15 over her next four events at the Walmart NW Arkansas Championship presented by P&G and the Thornberry Creek LPGA Classic.
The Stanford product is working towards her career best ranking of 117, which she held in September of last year after a 13th place finish at the CP Women's Open.
Ally McDonald- Up 8 Spots to 66th in the World
Ally McDonald finds herself in a new career position in the Rolex Women's World Rankings, as she sits improved 40 spots from the start of the majors this year, where she's finished in the top 10 in both. Her 6th place finish at the ANA Inspiration and a 10th place finish at the U.S. Women's Open are worth the most Rolex Women's World Golf Ranking Points, but she buoyed those performances last week in New Jersey. Her (-9) effort got her in third place, helping her to continue to climb up the Rolex Rankings and enter the Team USA Solheim Cup conversation. She sits 12.5 points behind Megan Khang (219.5), who sits in the final Solheim Cup points spot.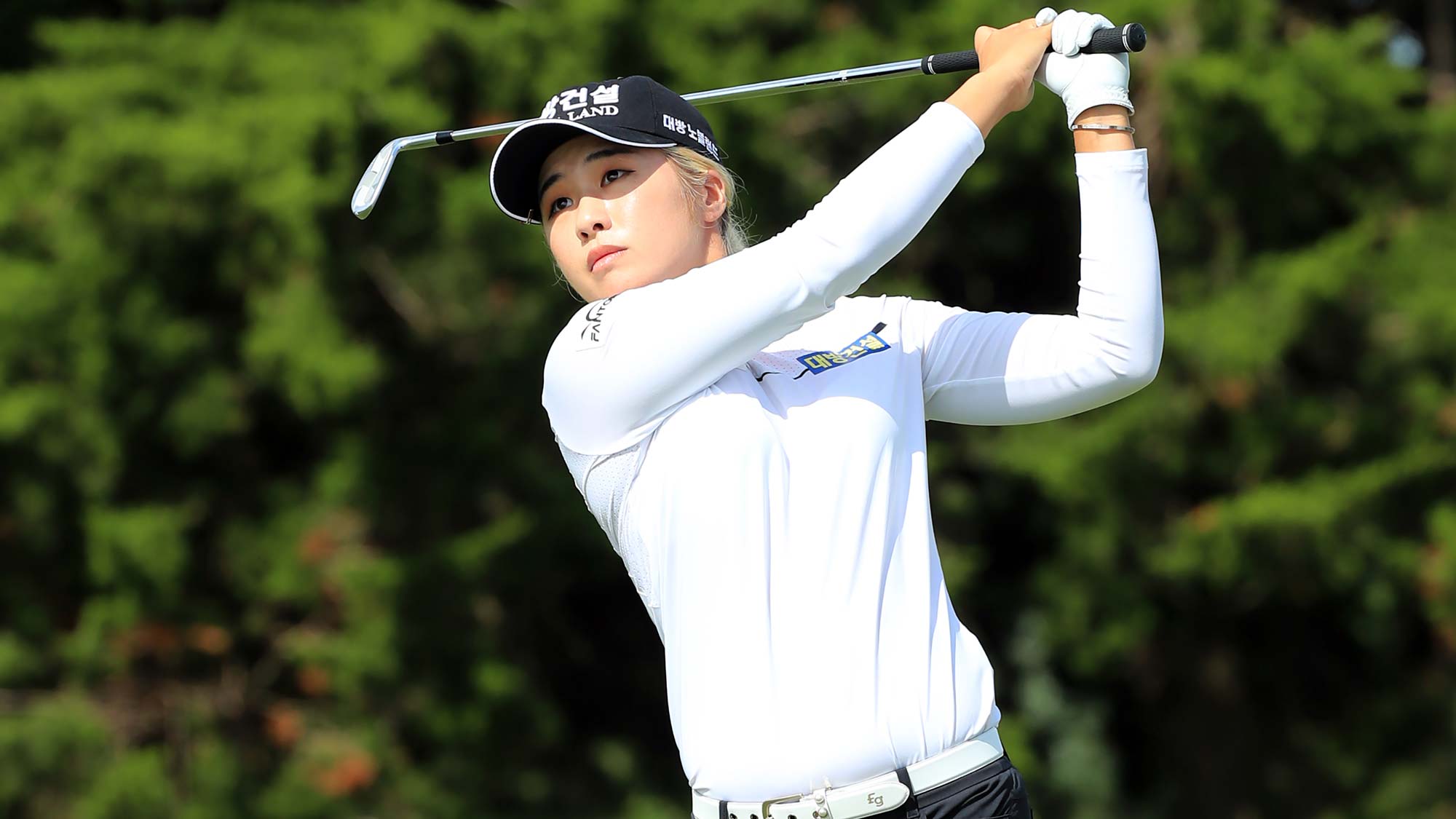 Jeongeun Lee6 Charges up Season End Awards Races Rankings, Thompson in Mix
Three top 2 finishes in her last four events have put Jeongeun Lee6 square in the sights of the year-end award races. She's the money leader by nearly $400,000, and trails Ko in the Race to the CME Globe Season Award by 523 points with 1,717. She sits one point behind Minjee Lee in second place. Wins in non-majors award 500 points.
Lexi Thompson along with Lee6 form the new trail pack in the Rolex Player of the Year award race, as Lee6 (95) sits in second place by 34 points. Thompson (80) sits 49 points behind Ko (129). A win earns 30 points in the Rolex Player of the Year race.
Ko has a cushion of roughly a victory in both of those races, but that cushion has shrunk. Ko was not in the field in New Jersey, but will be playing this week at the Meijer LPGA Classic for Simply Give, where she finished T13 last season.
Heading into the major next week, Lee6 (70) has a 10-point lead on the Rolex Annika Major Award over Jin Young Ko (60).
Solheim Cup Points
Team Europe
The Ladies European Tour (LET) did not have an event this week. Caroline Hedwall and Anne van Dam remain tied at the top of the LET Solheim Cup Rankings.
The five players eligible for the team via Rolex World Rankings have a tight race towards the bottom. Caroline Masson holds the final spot at a (1.84) average, with Jodi Ewart Shadoff (1.71), Pernilla Lindberg (1.59), and Celine Boutier (1.48) all within striking distance. Bronte Law is currently third on the list, but can only get in by a captain's pick.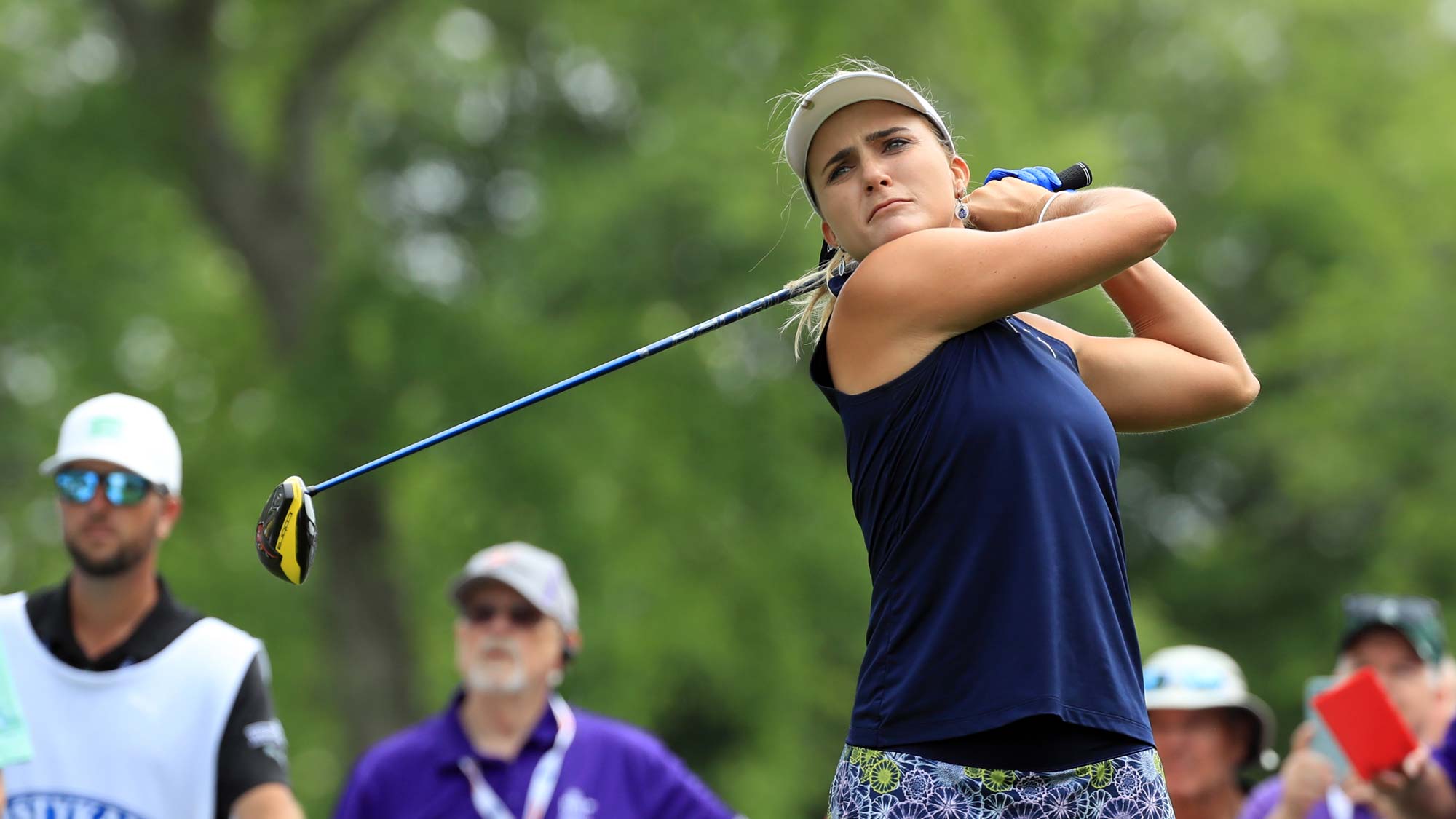 Team USA

Lexi Thompson (487) sits all alone at the top, 13 points away from being the only player to surpass the 400 and 500-point threshold on the team, with Nelly Korda (398) in second. Ally McDonald's performance in New Jersey moved her into 10th position in the Solheim Cup Rankings, with 12.5 points separating her and Megan Khang (219.5).

Angel Yin (217) is between the two of them, but Yin's performance at the U.S. Women's Open put her in the lead in Rolex World Rankings Spots with a 2.79 average. Austin Ernst holds the final spot, with a .17 edge over Angela Stanford (2.22) and a .29 advantage over Amy Olson (2.10).