GLENEAGLES, PERTHSHIRE, SCOTLAND | Take one step from the marbled floor of the Gleneagles Hotel onto the plush carpet of the Americans' team room and it's like being transported from Scotland back to the United States.
For the week of the Solheim Cup, one of the private rooms inside the Gleneagles Hotel has been transformed into the focal point for all things Team USA. Tuesday afternoon, Stevie Wonder's 'Sir Duke' is playing in an empty room while the team is away at the event's official photo call.
As Wonder sings about 'feeling it all over,' the vibe inside the team room is a cozy one. It's a surprising reaction given the grandeur of the hotel. The room is soaring with high ceilings and two chandeliers, but they're offset by two large American flags that hang overhead. Their presence overwhelms the two light fixtures in both size and brilliance.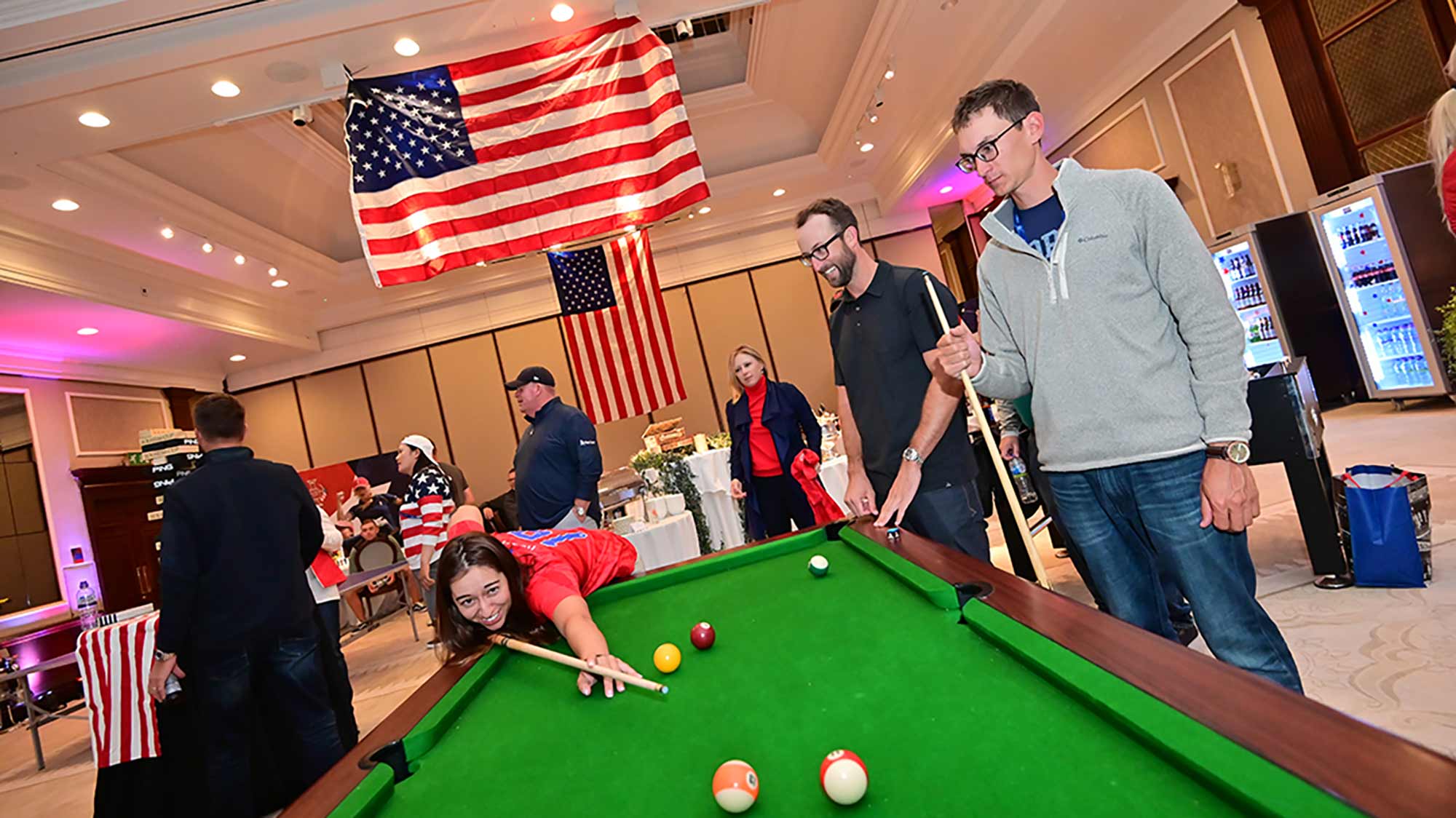 The flags are just two of the patriotic touches that engulf the space. There are large posters standing throughout the room which feature images of players competing in former Solheim Cups with their arms raised in the air and fists pumping in celebration. Couches with handmade pillows in red, white and blue are positioned around a large projection screen that will no doubt display motivational videos to the team throughout the week. It's like a mini living room.
The team room is an American oasis in an otherwise foreign territory. It's a space where the Americans can gather any time, day or night, to decompress or have some fun. Marina Alex grabbed a burger one night while Stacy Lewis' daughter, Chesnee, crawled on the pool table. Alex and Brittany Altomare's caddies squared off in a game of ping-pong, in what has become a team room tradition at both the Solheim and Ryder Cups.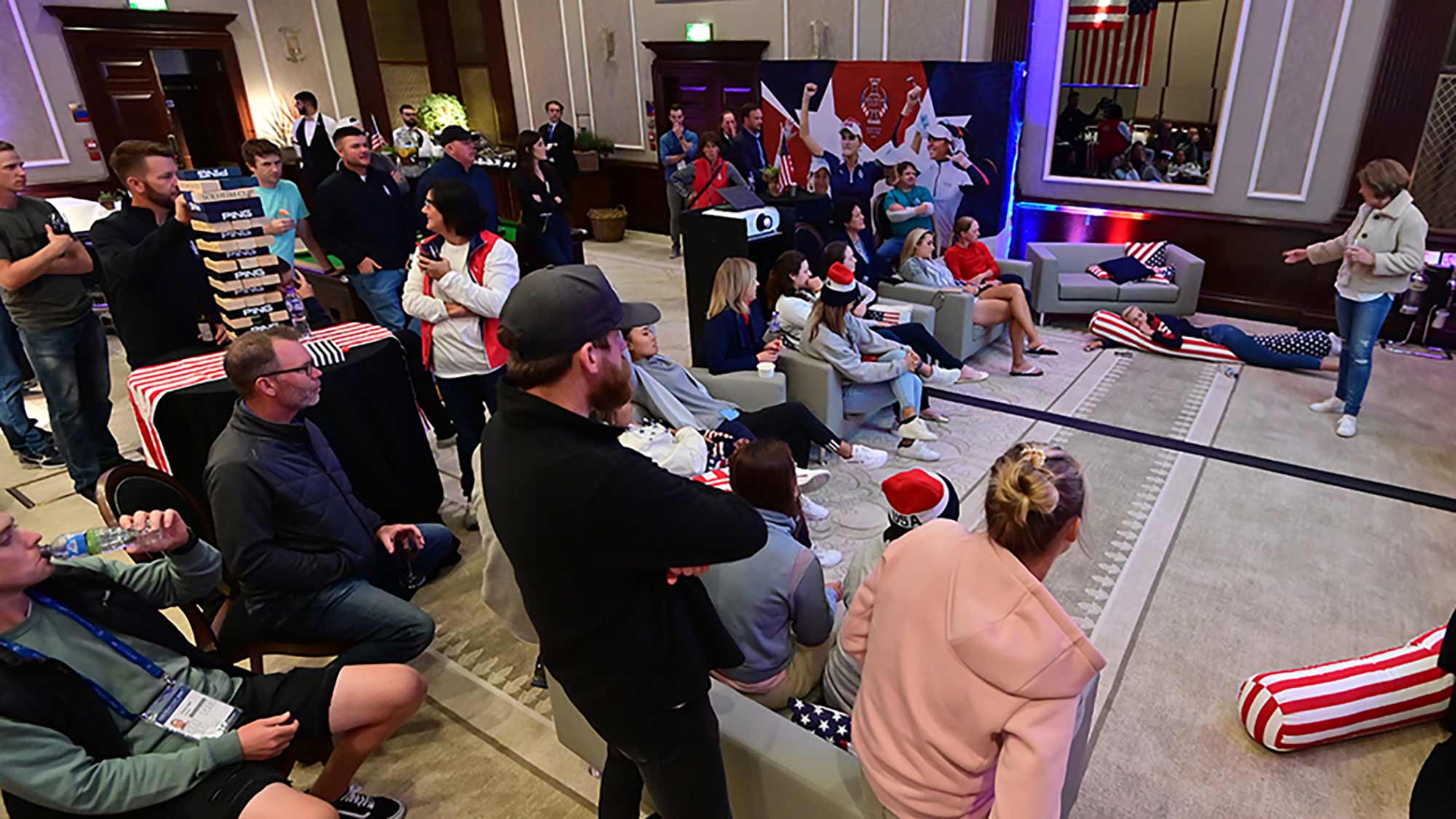 The team room is also where the Americans meet for breakfast and dinner. They eat lunch at a second team room near the driving range. The staff at Gleneagles is eager to meet all the team's needs and on Tuesday afternoon they were preparing the group's dinner. Indian food was on the menu. Bottles of white wine sat on ice and Bud Light and Budweiser filled two shelves in the refrigerators positioned next to the buffet. For dessert? Arran Ice Cream, a Scottish ice cream machine, sits alongside the left wall and features six different flavors - salted caramel, mint chocolate chip, chocolate, toffee fudge, mango ripple and raspberry ripple. It's as though the team has their very own ice cream shop, where they are free to scoop out as much, or as little, ice cream as they want. Toppings are available, too.

As Stevie Wonder's song winds to the end, he asks, 'Can't you feel it all over?' A wave of American spirit has washed over this room in Scotland. You can feel it all over. It's impossible to feel anything else.