After Angel Yin finished practicing in the sunny Southern California sunshine, some days she would go to her club guy's small studio that had radars for extra work at night. She wished she had more of an indoor space to work with.
The time in his studio gave birth to her goal of opening a golf academy. While she was on the shores of Hawaii in April, an opportunity hulaed to Yin to own her own academy.
"I want to open up a place so people that are very busy and work all day, to have time and an opportunity to hit and hang out," Yin told LPGA.com.
The 20-year-old was contacted by her business partner that her former coach, Lucy Davies, was looking to sell her academy in Westlake Village. Yin jumped at the chance.
"An opportunity where everything is setup, location right off the freeway, it's not something you get every day."
Yin and her team launched an initial opening of Yin Golf Academy in early May, with a hard launch on June 15th.
The facility has state of the art technology, with full swing bays equipped with different tracking systems for unique experiences, and a Puttview Virtual Green. The website lists that they are the first in the world to have the Virtual Green with PuttView technology accessible to anyone in the general public.
Yin Golf Academy is offering lessons, club fitting, and the indoor practice studios that Yin envisioned when she first thought of opening an academy.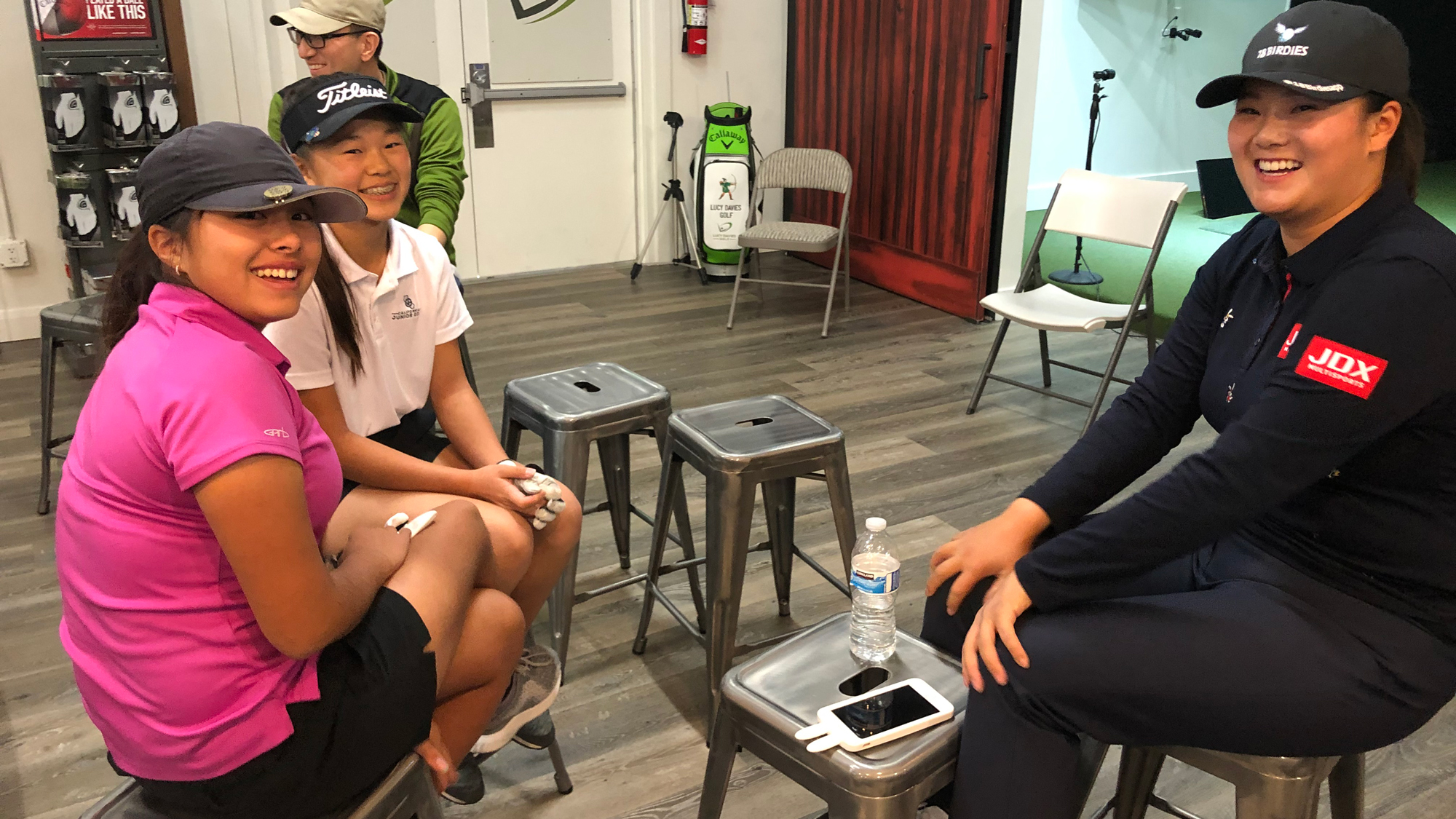 While opening her own academy has helped solve her initial wishes of having a bigger space, it speaks to her bigger goals in her own legacy in the game of golf.
"I want to take an opportunity to also help women's golf, girls golf, and junior golf, and help educated people who don't know golf."
Clients of all skill levels go to Yin Golf Academy, where Yin's humorous attitude is reflected on those who visit. She spends time at the academy during her off weeks and has a team of dedicated professionals onsite to provide lessons, helping Yin accomplish her ultimate goal while she's playing professional golf.
To help grow the game.
For more information on the golf academy, visit yingolfacademy.com.