Click for Groups and Tee Times for the Opening Rounds
*All tee times are local
Jeongeun Lee6, Morgan Pressel, Carlota Ciganda- 10th Tee, 1:10 P.M.
The U.S. Women's Open Champion, fresh off a victory sushi dinner, tees it up for the first time at the ShopRite LPGA Classic presented by Acer. With nine events under her belt in her rookie season, she's posted four top 10s. Three of those have come in her last five events, with her T6 result at the ANA Inspiration, her T2 finish at the LPGA Mediheal Championship, and her victory last week. Arguably more impressive, she's only had one finish worse than T16 on the season, a T26 result at the Pure Silk Championship. Her consistency as a rookie has been remarkable, inching her closer to Jin Young Ko in the season award races.
Morgan Pressel has a top 10 of her own to her name at the HUGEL-AIR PREMIA LA Open this year, finishing in third place in the city of Angels. It matches her best performance at the ShopRite LPGA Classic, where she finished T3 in 2015. It featured her tournament best round of 66 to open up the week. Pressel has three top 10s at the ShopRite Classic, with a T5 and T8 result in 2006 and 2010.
Carlota Ciganda has gone about her business this year, posting four top 10s, with the best a T2 finish at the Founders Cup in late March. She's returning to New Jersey for the first time since 2015. She finished T51 that year, improving over the weekend with a (-3) combined effort over the final two rounds. There's precedent to believe Ciganda will improve on that career finish at the Seaview Hotel and Golf Club Bay Course. Over Ciganda's last 17 events, outside of a missed cut at the Kia Classic, her worst finish is T33 at the Evian Championship in 2018.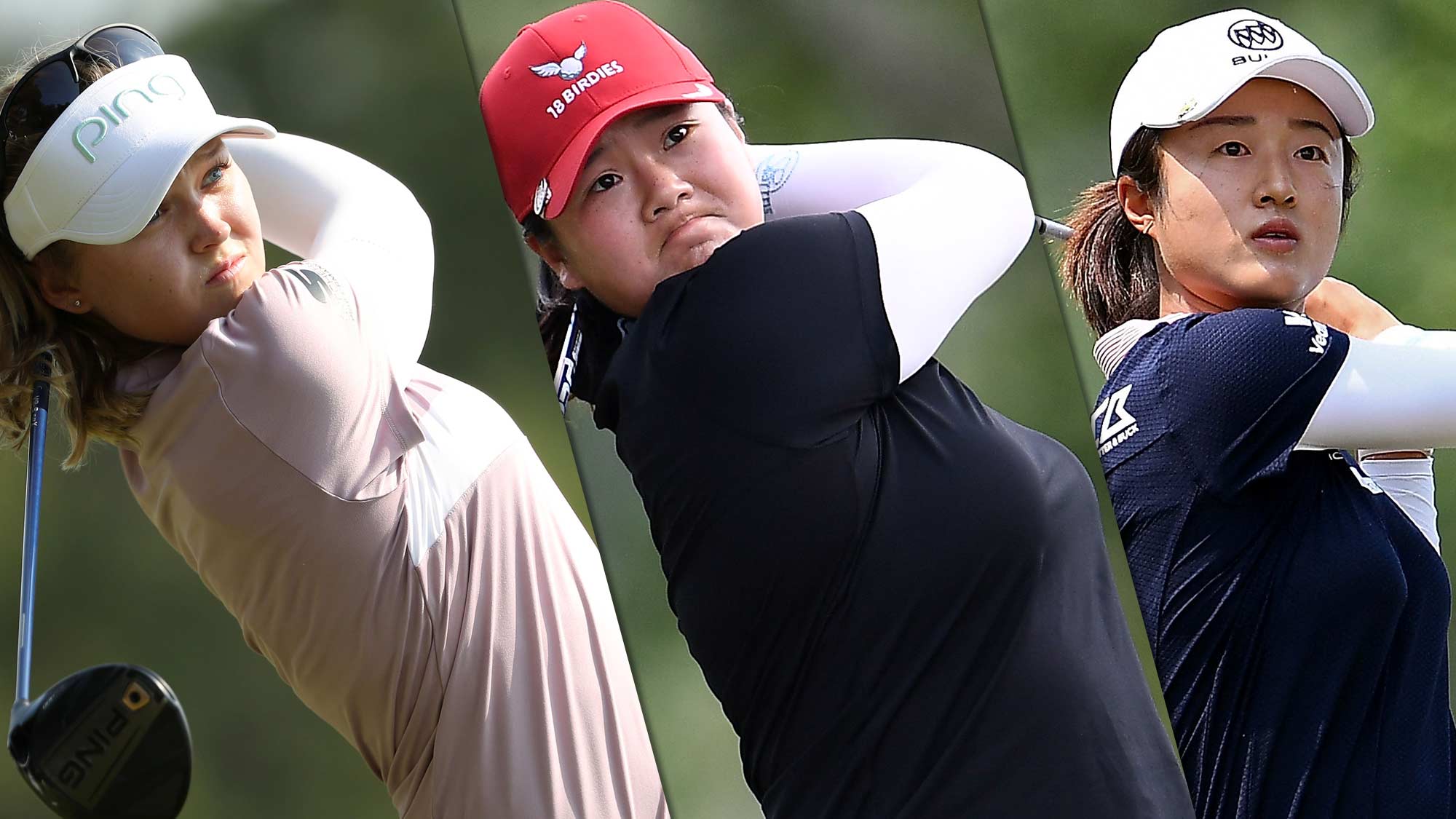 Brooke Henderson, Angel Yin, Yu Liu- 1st Tee, 8:10 A.M.
Brooke Henderson comes in to the week off a T39 result at the U.S. Women's Open in Charleston. Sitting tied for the lead in top 10s on the season, Henderson has been consistent this year at putting four strong rounds together. The Canadian has yet to do so in New Jersey, as she looks to improve upon her past results at the ShopRite LPGA Classic. She's played well in each of the three rounds over the course of her four times at the tournament, but hasn't put them together yet. Combining her lowest score from each round over the course of her appearances would put her at (-11), which would've had her finish at T7 last year.
Angel Yin flies in high after her charge Sunday for her second career second place finish. Another strong finish would help bolster her Solheim Cup hopes, as the 2017 Captain's pick looks to return for a second go in Scotland. Her first and only appearance at the ShopRite LPGA Classic was a missed cut last year.
Yu Liu comes to New Jersey after being in the final pairing of the U.S. Women's Open, amassing her fourth top 10 to her season's ledger. Two of those have come in the last three events, with a T8 at the LPGA MEDIHEAL Championship joining with last week's major effort. The Duke graduate finished T45 in her only appearance at the ShopRite LPGA Classic last season, finishing at (-4) with (-2) rounds book ending the three round tournament.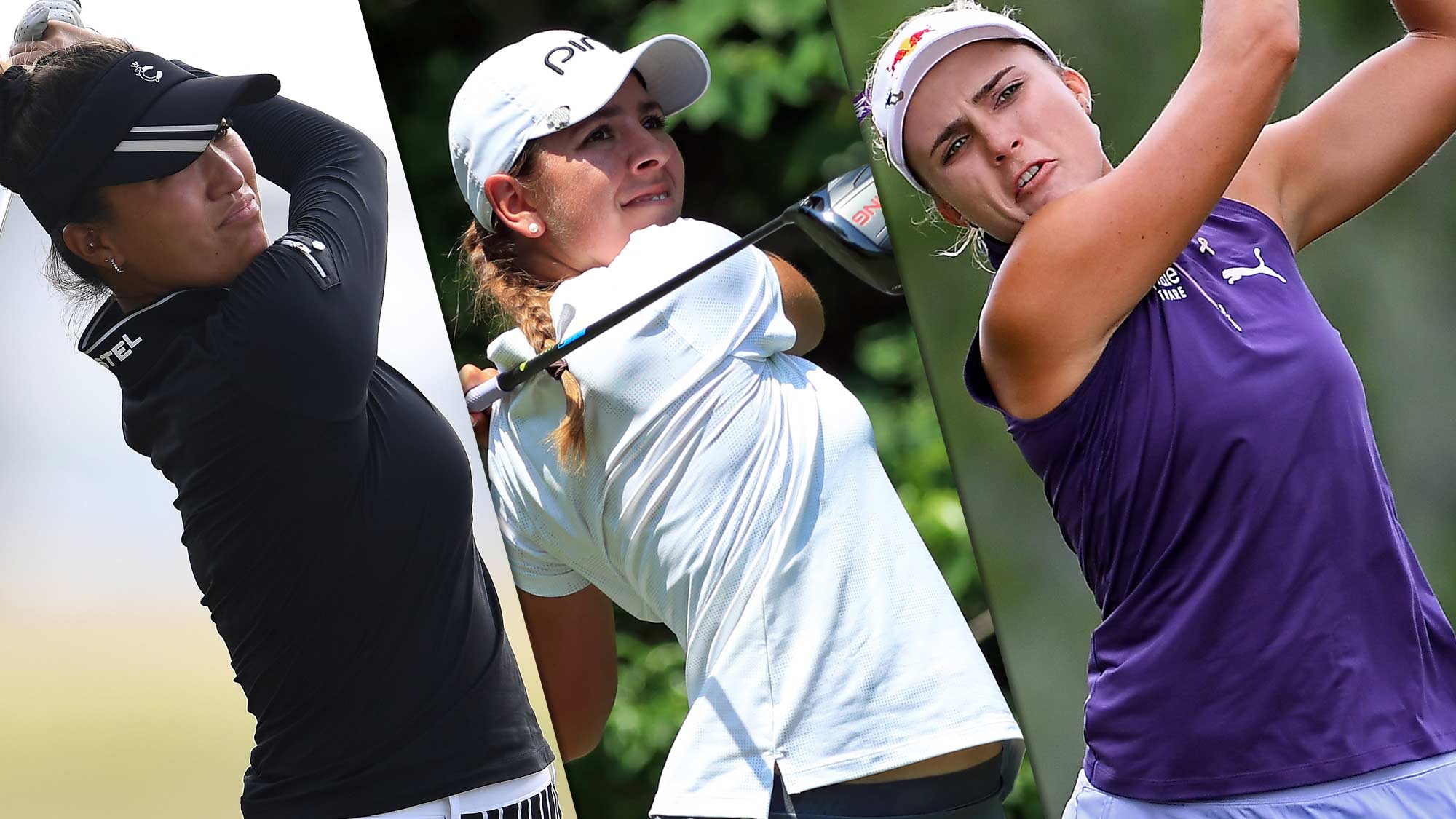 Annie Park, Kristen Gillman, Lexi Thompson- 1st Tee, 8:32 A.M.
The champ is here, as Annie Park returns to the course that stabilized her status last season. A T3 finish at the HUGEL-AIR PREMIA LA Open highlights a rough stretch Park has been battling, as she has missed the cut in four of her last five events. Park has taken a liking to this event, with her two lowest career rounds coming in the final round of the ShopRite LPGA Classic. Her two (-8) 63s have led her to two top 10 finishes, with a T6 in 2016 alongside her victory last year.
Rookie Kristen Gillman matched Lee6's performance at the ANA Inspiration for her best performance in her maiden LPGA season, and has been steadily in the mix all year long. She has four top 25 finishes, including a T26 result just outside of that, in her nine starts on the year. She comes in to the ShopRite LPGA Classic looking to bolster her Solheim Cup case, as she was the only rookie at the San Francisco bonding event after the LPGA MEDIHEAL Championship.
Lexi Thompson is the highest ranked player in the Rolex Women's World Rankings this week. The ShopRite LPGA Classic hasn't been kind to the US Solheim Cup points leader, as she has two made cuts in six appearances. Thompson looks to stabilize an up and down stretch of play, where she's had three top 5 finishes and two missed cuts in her last five starts.