Who's in The Hunt
So Yeon Ryu (-7) chipped in at the 12th with a shot she felt she was going to hole the whole way, highlighting a two under round in difficult afternoon conditions.
Those conditions didn't affect Sei Young Kim, who shot even in the first round and (-6) in the second round. Ryann O'Toole one upped her at (-7), focusing on new swing mechanics to shoot a new tournament record. It's O'Toole's best round to par since her (-8) at the Evian Championship last year.
Tournament invite He Yong Choi matched O'Toole's tournament record today to sit at (-5) on the tournament. Choi joins three other Koreans, including her Korean LPGA model Inbee Park, Na Yeon Choi, Eun-Hee Ji, and Charley Hull in the (-5) pack. Six players sit at (-4).
*All Times Local
Pairings to Watch
So Yeon Ryu (-7), Ryann O'Toole (-6) 1:55 P.M.
The No. 9 ranked golfer in the Rolex Women's World Rankings has led for all 36 holes, riding a hot hand in the opening round and grinding her way to two under in the second round. It's the third time on the year she finds herself in contention heading into the weekend, most recently at the LOTTE Championship where she sat at (-6) with two rounds to go. Ryu looks to visit the victory circle for the 8th time in her career. A win would give her victories in three consecutive years for the eight-year LPGA veteran. She won twice in 2017 at the ANA Inspiration and the Walmart NW Arkansas Championship, and in 2018 at the Meijer LPGA Classic.
Ryann O'Toole is still looking for her first career victory in her 186th career start. She matched her career best 3rd place finish at the Swinging Skirts LPGA Taiwan Championship in October of last year. O'Toole credited her second round to improved fitness, as she's spent time in the offseason with a new training regimen. O'Toole has two top 20 finishes to her name at Lake Merced Country Club, with her best finish in Daly City last year at T11 on the back of a third round 69.
Louise Ridderstrom (-4), Maria Torres (-4), 1:05 P.M.
Louise Ridderstrom has an opportunity to no longer have to "look at that stupid portal" with a strong performance this weekend. It's her third start on the LPGA tour, getting into the field after the held spots were released on Sunday night. The two-year Symetra Tour veteran has an opportunity to leave a mark with her first made LPGA start, sitting three shots back of the lead.
Maria Torres is in contention for the first time this season after recording a pair of top 10 finishes in her rookie season last year. She sat in the lead after the first round of the Evian Championship in 2018 with a six under opening 18 as well. Torres is rebounding from her performance in Daly City last year, which was her worst performance of her rookie season.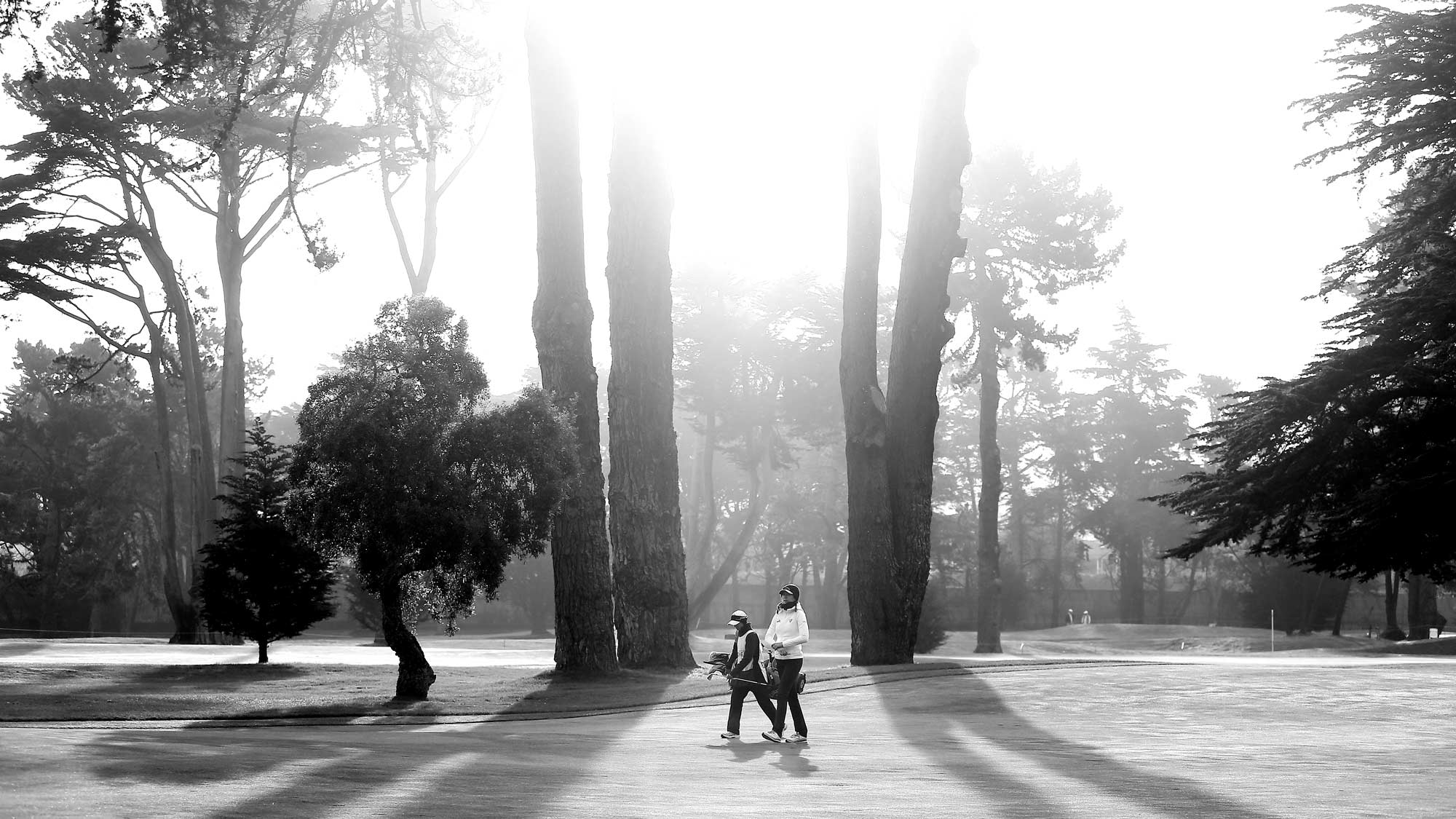 The Cut
The cut line fell to (+3), the same number as last week in Los Angeles. Notables to miss the cut include Annie Park (+4), Gaby Lopez (+4), Brooke Henderson (+4), Jessica Korda (+8), and Bay Area native Christina Kim (+13).
Numbers to Know
$270,000- The size of the first-place check
77- Number of players who made the cut
56°- The high temperature at Lake Merced Golf Club on Saturday.
20- Number of players within five shots of the lead
TV Times
The final two rounds in California will air Saturday and Sunday, celebrating with a final round on Cinco de Mayo. Coverage will begin on the Golf Channel at 6:00 P.M. EST, running until 9:00 P.M. EST.
Trending on Social