Jeongeun Lee6 is happy to be home. This week, the 2019 U.S. Women's Open champion returned to her native South Korea for the first time since winning the major championship in May. Lee6 was greeted at the Seoul airport by her father, Jung Ho, and mother Eunjin Jun, as well as friends and members of her fan club. It was Lee6's first trip home in four months.
"I am so happy to be back home," Lee6 said after her arrival. "I really miss them when I'm gone and want to see them too. I didn't expect there were going to be so many people here today and am thankful for their support. It's just great."
And they missed her, too.
Eunjin Ju wasn't on-site in Charleston when her daughter captured her first major title. Instead, she watched overnight on TV.
"We were thinking would she have a chance to win?" Eunjin Ju recalled. "At the prize ceremony, her name was called, and we just realized that she really won. It felt so unreal, just like a dream."
The victory was a dream come true for Lee6, who despite winning six times on the KPGA and earning medalist honors at the LPGA Q-Series to get her Tour card for 2019, questioned her ability to be able to compete on the LPGA Tour.
"Before I moved to the LPGA Tour, I had doubts about myself and wondered if I'd be good enough to win there," said Lee6. "Winning the U.S. Women's Open gave me so much confidence and I am ready to win more."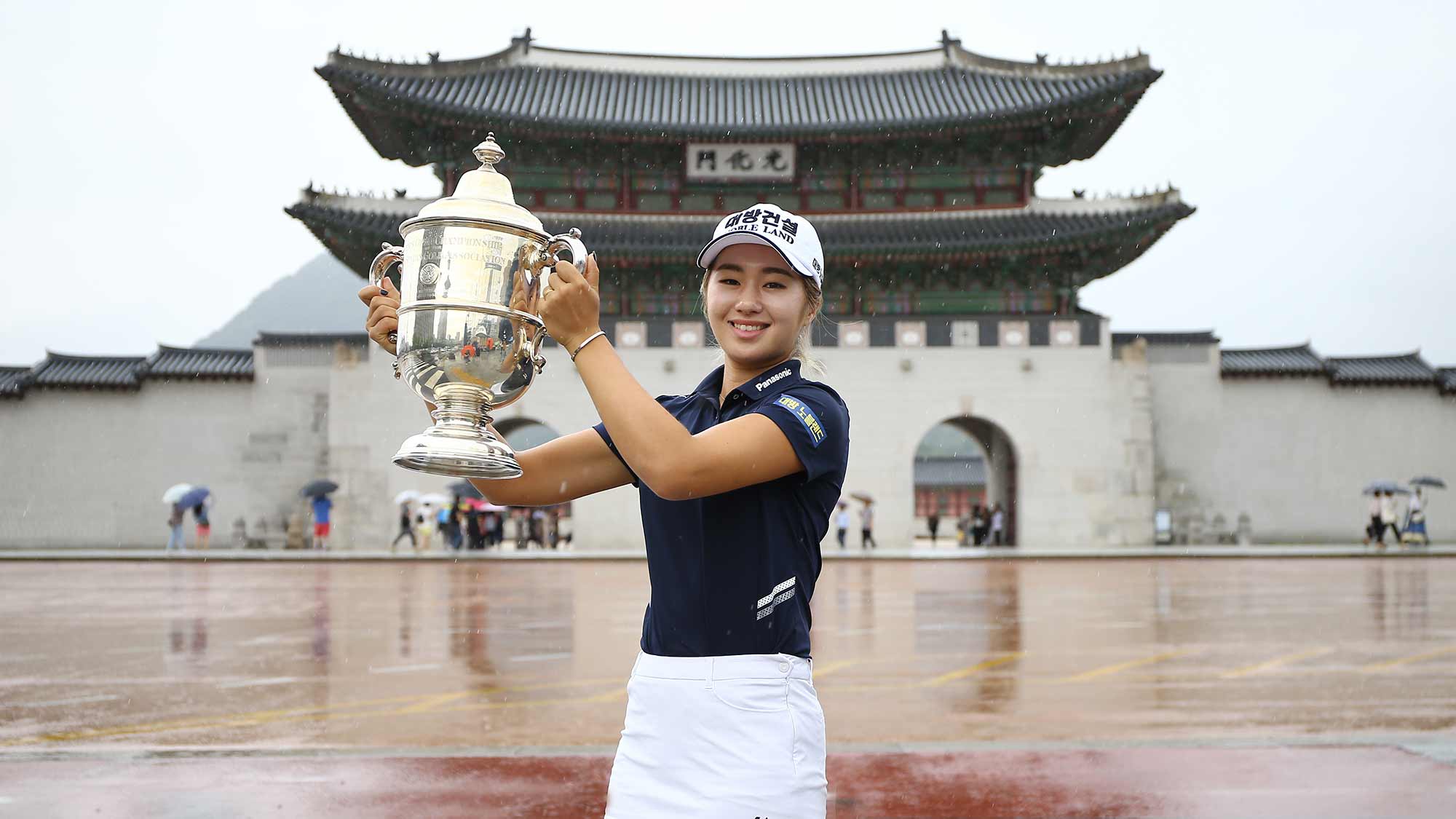 Lee6's return to South Korea was part of a media tour hosted by the USGA. While she's the ninth Korean to win the U.S. Women's Open, it was the first time the USGA embarked on a trophy tour in Korea.
"I feel so honored and lucky to be the first one," said Lee6. "I hope there will be more Korean golfers who will win the U.S. Women's Open and the trophy tour can come to Korea more often."
The first-time major winner brought the trophy along for a meeting with members of her fan club, Lucky 6. These fans were already well aware of her success as a six-time winner on the KLPGA, but with her victory at the U.S. Women's Open, Lee6 has attracted new fans around the world.
"I am just a rookie on the LPGA Tour this year and not many people know who I am," said Lee6. "After winning the U.S. Women's Open, a lot of people start calling me six, more and more people coming to watch me play, I am so happy."
Lee6 earned the nickname 'Six' after becoming the sixth player on the KLPGA with the same name of Jeongeun Lee.