The path of progress is rarely a straight line; more often it is a trail of seemingly endless switchbacks with frequent potholes littered along the smooth road. Moriya Jutanugarn is well aware of the arduous nature of success and seems to have rounded a crucial corner in a career that appears to be finding its footing.
When Moriya teed it up in the first round of last year's HUGEL-AIR PREMIA LA Open she was solidly in the shadow of her little sister, Ariya , then the No. 1 player in the Rolex Rankings. But when play concluded on Sunday, Moriya – Mo as she is known to family and friends – had joined May, Ariya's longtime nickname, in the LPGA winner's circle.
And when Mo sets out to defend her title this week it will be as a rising star looking to leap the impressively high bar of success set by her sister. She rolls into Wilshire Country Club off a T-9 finish at the LOTTE Championship in Hawaii and since winning the HUGEL last year has had 14 top-20 finishes, including six in eight starts this year. She's also riding some family energy, as May was T-3 in Hawaii.
One of the challenges of success is learning how to embrace it without letting it distract from your mission. Often, there is a letdown after winning that sets a player looking for something that is not missing – it just feels that way. Both Jutanugarns have the Vision 54 coaches Lynn Marriott and Pia Nilsson to help them maintain focus.
"She is back doing her MY54," Marriott says about the name they give to an individual player's personal focus for success. "She's sticking with it and not searching" for anything more than what has already worked for her.
"We are loving her progress with staying with it," says Nilsson, punctuating her evaluation with a smile and a ringing note of excitement.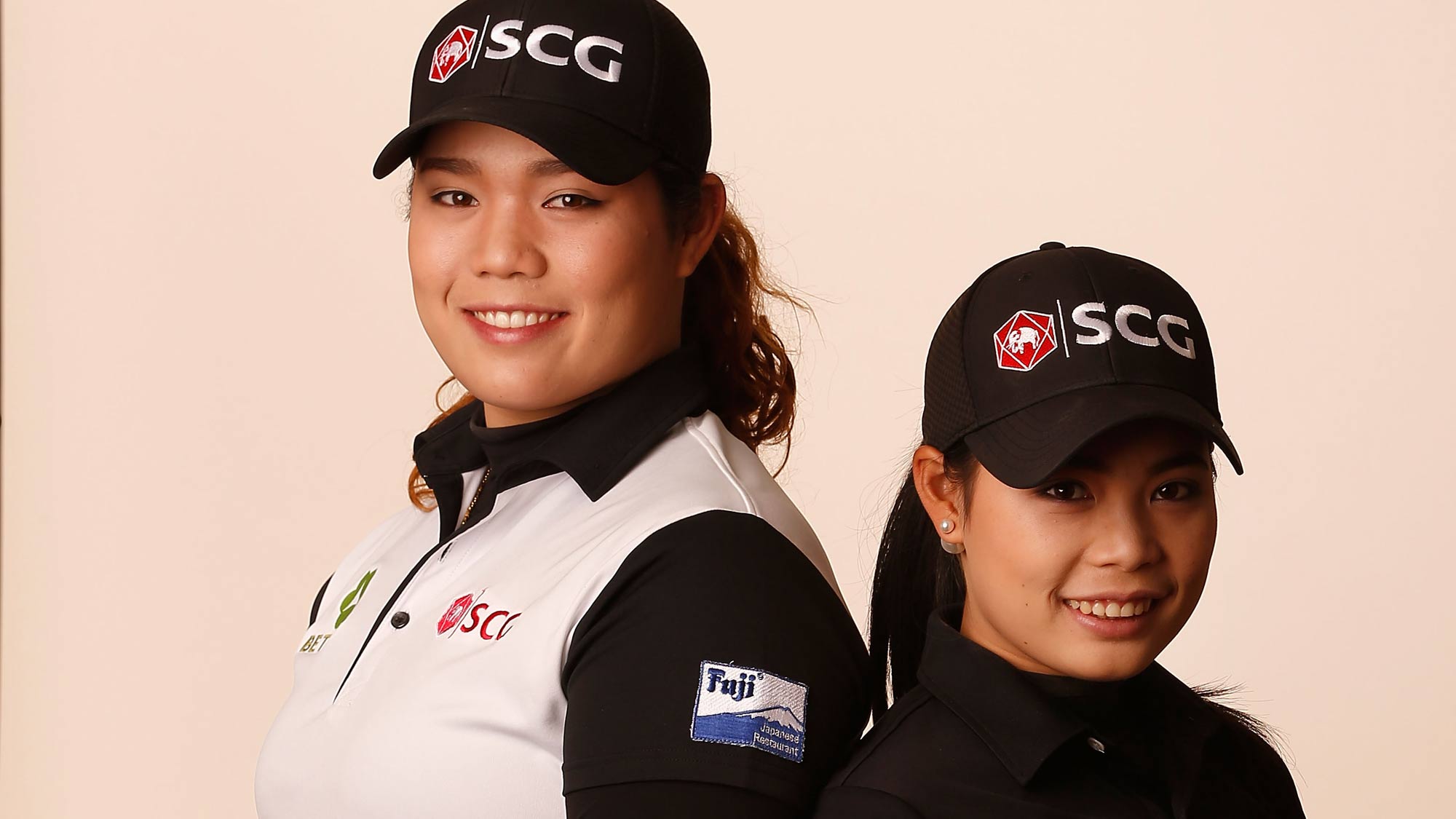 Mo, 24, got the early edge in the familial rivalry, capturing the 2013 Rolex Rookie of the Year Award while May, a year younger, began the long road to recovery from shoulder surgery to fix damage done when the two sisters were fooling around at the KPMG Women's PGA Championship.
And recover she did. May was Rolex Player of the Year in 2016 and 2018, when she swept every tour award, and enters this season with 10 career wins, including major championships at the 2016 AIG Women's British Open and the 2018 U.S. Women's Open.
The rise of the Thai sensations began when their father Somboon and mother Narumon turned their passion into a business by purchasing a golf shop in Bangkok in 2001. Soon, Mo, 7, and May, 5, began banging balls. While friendly rivals, their closeness is a key factor in their success. "We have always done everything together," Mo says.
The sisters are similar and different. While May is a power player who can overwhelm golf courses, Mo is more of a precisionist who outmaneuvers layouts. And while May has an active social media presence, Mo did not make her debut on Twitter until last November when she Tweeted:
"Hi Twitter!! Finally I have a Twitter account #myfirstTweet
Mo has still only tweeted four times while May has taken to Twitter 13 times this month alone and three times on April 10 when the sisters caddied for fellow Thai golfer Kiradech Aphibarnrat in the Par-3 Contest at the Masters.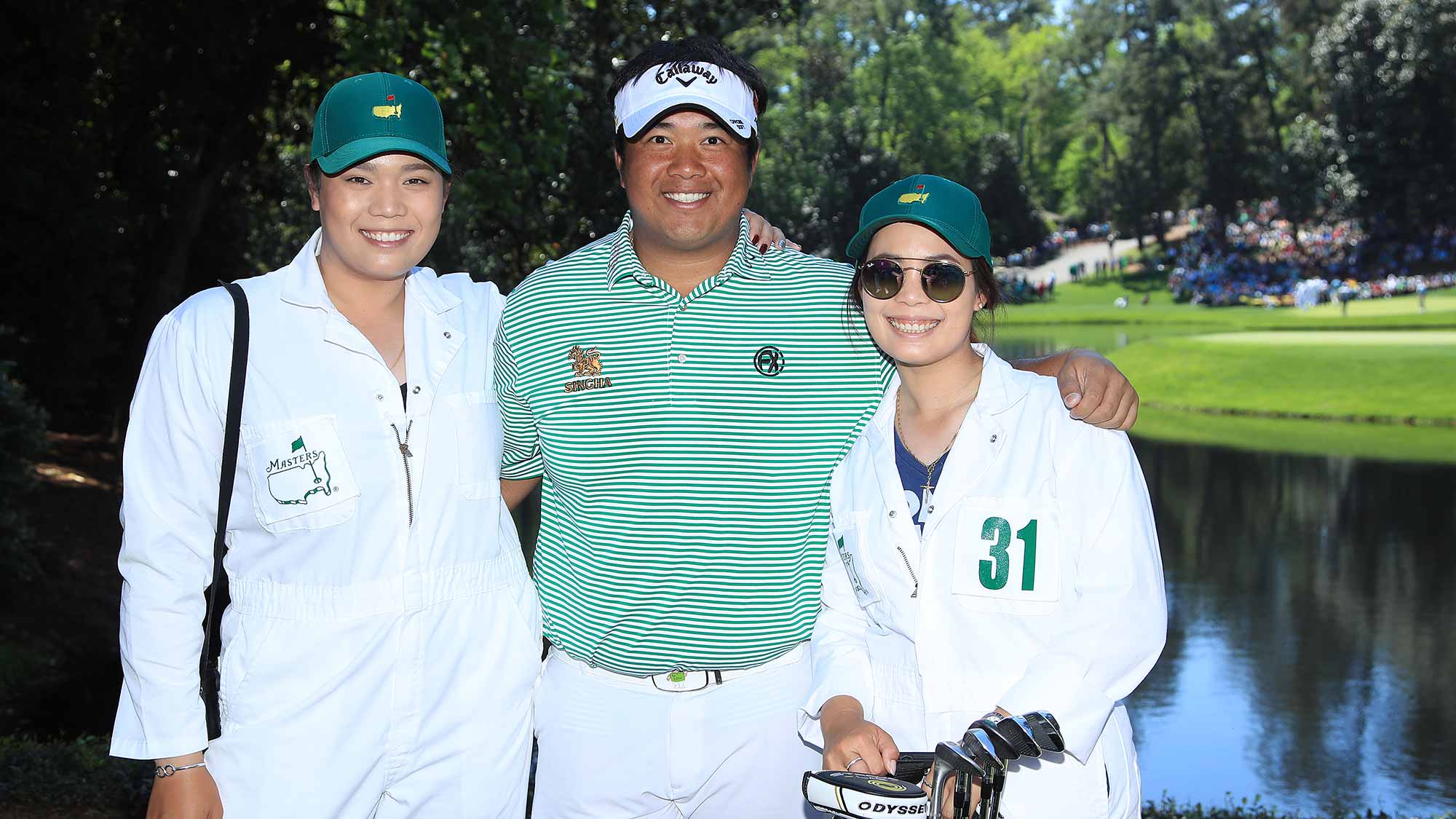 There are many examples of the closeness of Mo and May. On her Twitter page, Mo has a photo of the two of them bumping fists, both with broad smiles. And when May was asked her greatest memory of her Rolex Player of the Year season in 2018 season she said: "The day my sister Moriya won her first LPGA event."
Mo's victory at the 2018 HUGEL put the Jutanugarns in the history books. They became only the second Sister Act – joining Annika and Charlotta Sorenstam – in the nearly 70 years of the LPGA to have both siblings win tournaments. Later in 2018, Nelly Korda joined Jessica in hoisting a trophy and the tour had an unprecedented two sets of siblings as tournament champions.
Now the Jutanugarns have another challenge. When Nelly Korda picked up her second career win earlier this year she and Jessica became the only sisters in LPGA history with multiple, victories. That's a mark Mo can equal this week by successfully defending her title at the HUGEL.
But then again, this is a road she's traveled before. Don't be surprised if she wins at Wilshire Country Club one Mo time and makes history again. That seems to be part of her MY54.