The top right drawer of the bureau in my dining room barely closes, brimming with a decade of memories of Marilynn Smith. She was one of the 13 LPGA Founders and a great player, but I never saw Marilynn hit a golf shot. I saw something else – her goodness, her commitment to the tour she loved and her never-ending fight for fairness. Marilynn's friendship was a gift I cherish, like those memories in my drawer.
Marilynn and I got to know each other long after bad legs made it difficult for her to walk a golf course. But through many chats, both in person and by phone, we bonded. We grew close because of the Founders Cup, where she was a fixture, sharing her stories with today's players, and because I played her charity tournament all 10 years of its existence, helping raise money for the girls college scholarship fund of the LPGA Foundation.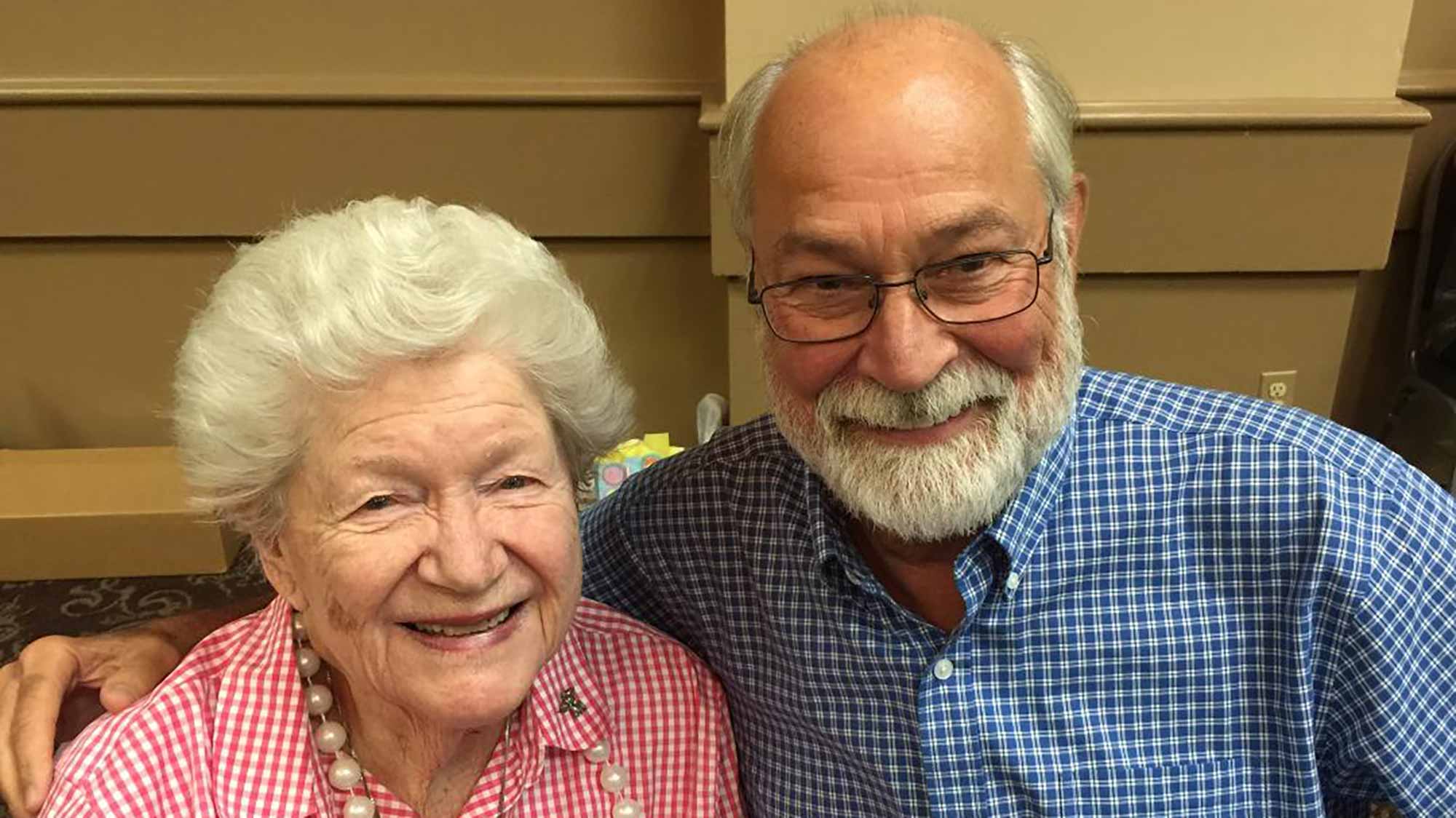 One day, not long after the first time Marilynn chatted, I received a hand-written card from her. Shortly later, another came. And then another. At least twice a month, I'd get a card or letter from Marilynn, often with photos of her and her beloved dog Benny, who was named for Ben Hogan. I saved everything she sent me, even the envelopes, placing them carefully in that drawer.
The last time I saw Marilynn was at the CME Group Tour Championship in November. As always, she greeted me with a broad smile and said, "Give me a hug." She worried about me because I live alone and she'd ask if I was taking care of myself and asked who was looking after me.
That was Marilynn – she thought about others first. Even with her friends, she acted like a Founder, nurturing them the way she nurtured the tour.
Marilynn's home in Goodyear, Ariz., was a glimpse into her amazing life. On one shelf is a baseball autographed by Stan Musial, the Hall of Fame player for the St. Louis Cardinals, the team for whom she harbored dreams of pitching. On another is a photo of her with Ben Hogan at a dinner and one of Babe Zaharias unleashing her powerful swing.
Marilynn showed me her old Spalding 2 1/2 wood and a set of her signature Spalding irons. And she told me stories, sometimes over a beer, and oh how we laughed. We also shared some tears.
When her dog, Benny, died I sent her a photo of a beautiful spot near where I live on Cape Cod and told her that, when she's feeling blue, to look at it because it lifts my spirits. She put that photo on her refrigerator and cried every time she told me how much she loved it.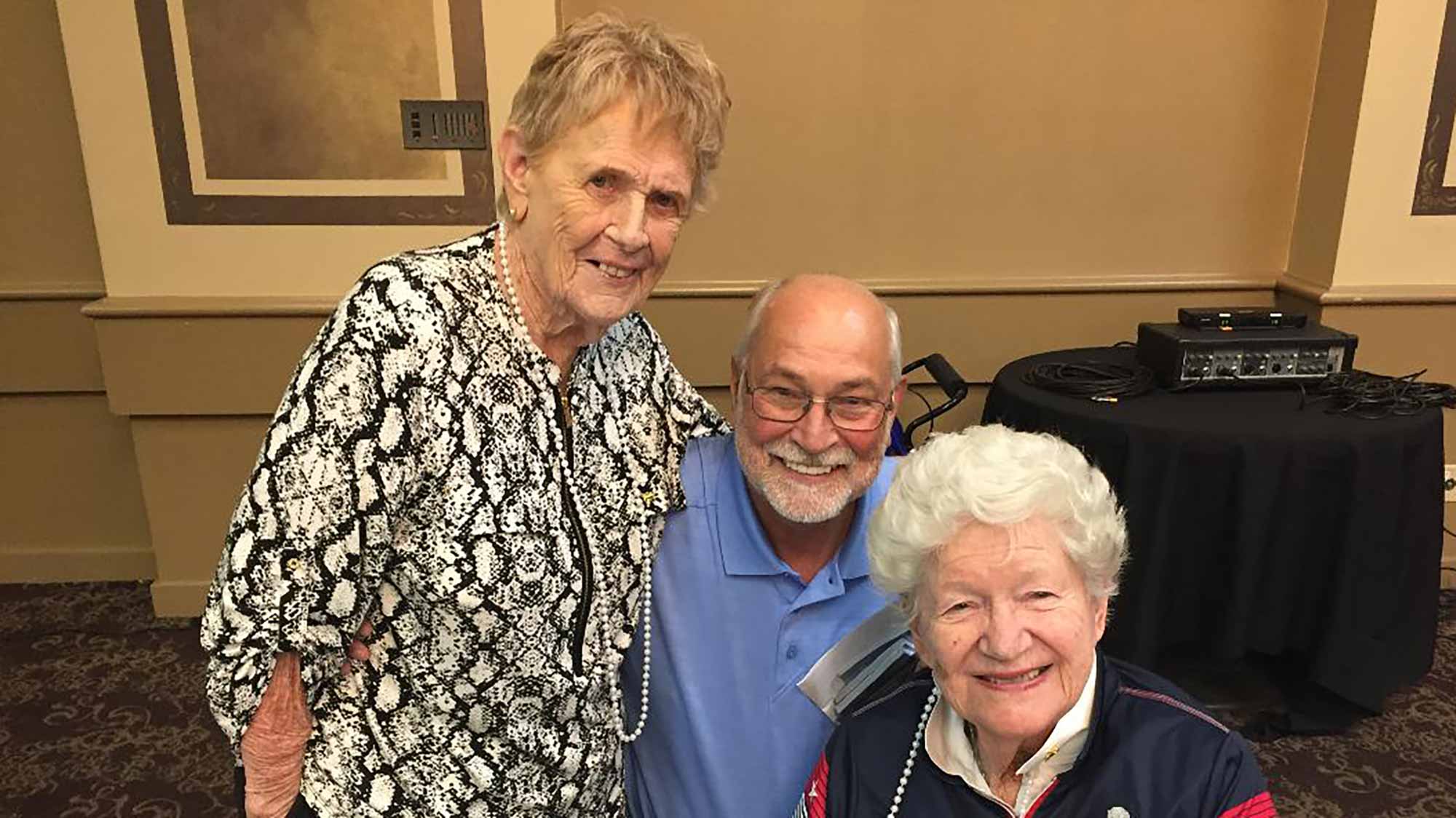 The last time I spoke with Marilynn was in March when she called to invite me to a 90th birthday bash planned for April 13. She was disappointed when I told her I'd be at the Masters, which she assumed would be the case, but she wanted me to know I was invited. And she wanted me to know that, in her heart, I would be there.
As with her cards and letters, I've saved the voice messages Marilynn left me over the years. In part, I felt like I was preserving history, but in a larger sense I felt like I was preserving my friend. Those cards and letters and voice mails will always remind me how lucky I was that Marilynn invited me into her life.
Golf opened the door to a very special heart for me. A common love of the game was the beginning of my friendship with Marilynn and the fact that I was an advocate of the women's game deepened our bond. But golf only opened the door.
The woman I found on the other side of that door was more than a great golfer; more than a pioneer for the LPGA; more than a fighter for fairness; more than an advocate for girls trying to scrape together the money to get a college education.
Marilynn Smith was my friend. I'll miss her smile and her robust laugh; I'll miss her hugs. And I'll miss going to my mailbox and finding a letter from her. Her memory will always remain in the top right drawer of that bureau in my dining room.
But most of all, Marilynn Smith will always remain in all the chambers of my heart. Goodbye, my friend. I know you'll be looking out for me. No one could ask for a better guardian angel than you.