Players to Watch
Sung Hyun Park- Sung Hyun Park returns for her fourth start at the Evian Championship. Her first appearance was in 2016, when she finished T2 the year before she joined the LPGA Tour as a member. She carded an opening round 63, which she's done twice in the first 18 holes at the Evian Resort Golf Club. Park comes in off her strongest three tournament stretch of the 2019 season, posting a victory at the Walmart NW Arkansas Championship, a second place finish at the KPMG Women's PGA Championship, and T6 at the Thornberry Creek LPGA Classic.
Jin Young Ko- Jin Young Ko is making her fourth appearance at the Evian Championship, posting her career best finish of T26 last year. She matched her best round at the Evian Resort Golf Club of 68 in the final round. Ko comes into the event playing well. Partnered with Minjee Lee last week at the Dow Great Lakes Bay Invitational, the team shot a final best ball round of 58, the lowest of the tournament.
Lexi Thompson- Lexi Thompson makes her 10th career start in the Evian Championship, with three top 3 finishes in her career at the event. Her best result of 2ndplace came in 2015, carding a pair of 66s, her career low at the Evian Resort. Thompson played with Kerr last week at the Dow Great Lakes Bay Invitational, making the weekend, and has played stupendously since June. She has four top 2 finishes, including her win at the Shoprite LPGA Classic.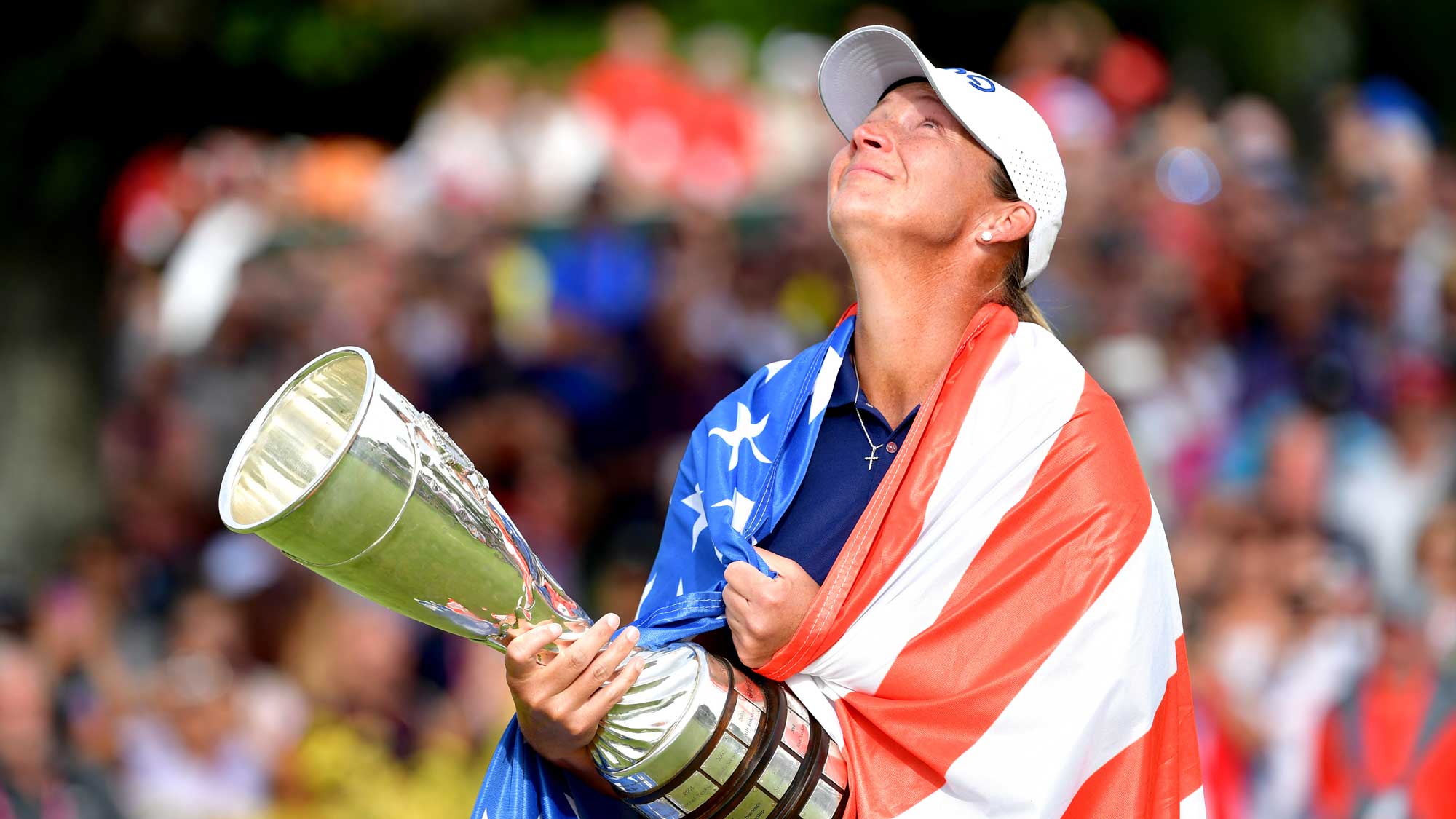 Defending Champion Angela Stanford
In her 18th season on the LPGA Tour last year, Angela Stanford secured her first major victory with an up and down closing stretch. Stanford went eagle-double-birdie-par to hold on for a one shot victory. She has a pair of top 25 finishes on the 2019 season, with her last start at the Marathon LPGA Classic, where she finished T46. Stanford is still in control of her Solheim Cup destiny, missing her first one in 2017 since the last time the Solheim Cup was held in an even year, 2002. She sits 44th in the Rolex Women's World Golf Rankings, five spots behind Austin Ernst, who holds the second Team USA spot by world rankings.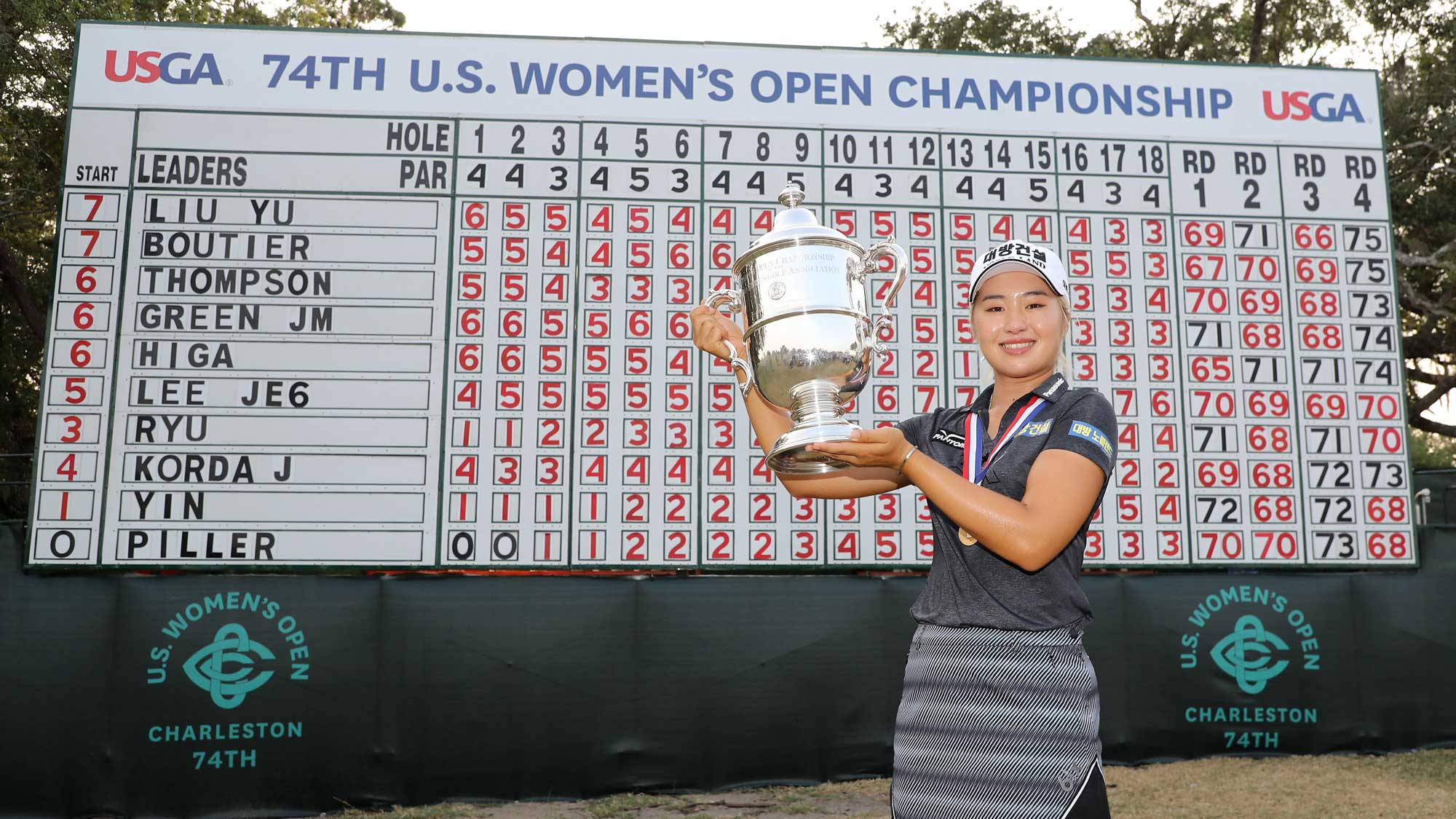 Rolex Annika Major Award Leaderboard Update
With two Majors left, here is the current leaderboard of the Rolex Annika Major Award. In order to win the award, a player must win at least one major.
| Rank | Player | Points | Major Wins |
| --- | --- | --- | --- |
| 1 | Jeongeun Lee6 | 70 | 1 |
| T2 | Hannah Green | 60 | 1 |
| T2 | Jin Young Ko | 60 | 1 |
| 4 | Lexi Thompson | 42 | 0 |
| 5 | So Yeon Ryu | 26 | 0 |
| T6 | Mi Hyang Lee | 24 | 0 |
| T6 | Sung Hyun Park | 24 | 0 |
| T6 | Angel Yin | 24 | 0 |
| 9 | Danielle Kang | 22 | 0 |
AON Risk Reward Hole- 14th Hole, Par 3
This par 3 can be played from 225 yards to 150 yards depending on hole location and the tee being used. The challenge doesn't stop with the tee shot, the green slopes against the terrain so a putt that looks like it breaks one way will go completely the opposite way. The players will have to rely on their practice rounds to play the correct break, different from what their eyes tell them, to avoid a big number.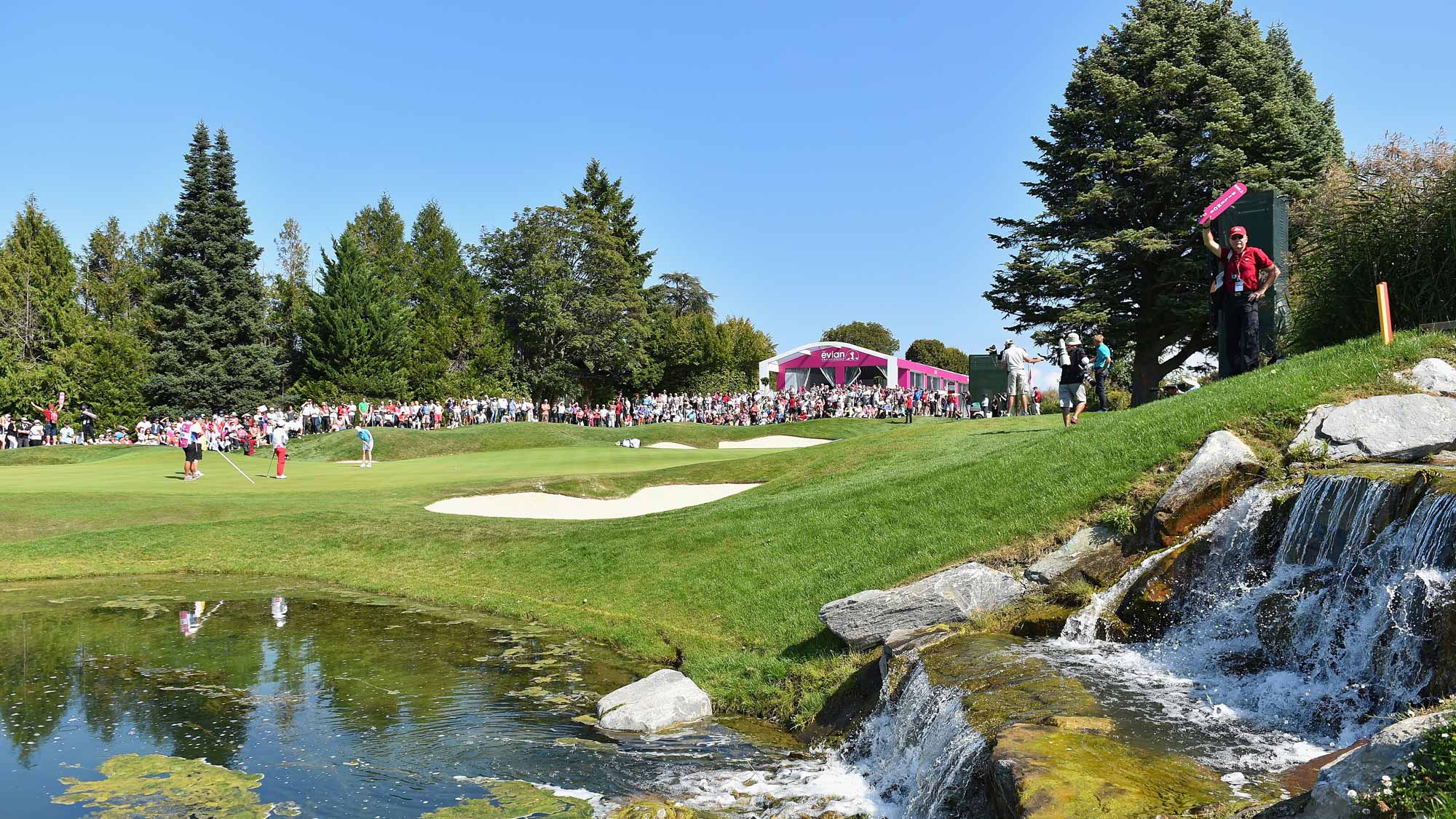 Numbers to Know
2000- The first year the tournament became an official LPGA Tour event. It became a major in 2013.
70- The top 70 players and ties will make the cut after 36 holes
24- Number of countries represented in the 120 player field.
10- Number of rookies in the field this week
3 and 4- Number of events left for Team USA and Team Europe, respectively before non captain's picks are solidified for each team.
About This Week
The fourth major of the LPGA Calendar will air on both the Golf Channel and CNBC. On Thursday, July 25th, and Friday July 26th, play will air in two blocks. The first block will air from 5:00-7:00 A.M. EST, and the second block will air from 9:30-11:30 A.M. EST. On Saturday July 27th and Sunday July 28th, play will once again air in two blocks, but on two separate channels. The first block will air from 6:00-9:00 A.M. EST on the Golf Channel. The afternoon block will air from 9:00-11:30 A.M. EST on CNBC both weekend days.
Where to Watch
| Round/Date | Time | Channel |
| --- | --- | --- |
| Round 1 / July 25 | 5:00 AM ET - 7 AM ET | Golf Channel |
| Round 1 / July 25 | 9:30 AM ET - 11:30 AM ET | Golf Channel |
| Round 2 / July 26 | 5:00 AM ET - 7 AM ET | Golf Channel |
| Round 2 / July 26 | 9:30 AM ET - 11:30 AM ET | Golf Channel |
| Round 3 / July 27 | 6:00 AM ET - 9:00 AM ET | Golf Channel |
| Round 3 / July 27 | 9:00 AM ET - 11:30 AM ET | CNBC |
| Round 4 / July 28 | 6:00 AM ET - 9:00 AM ET | Golf Channel |
| Round 4 / July 28 | 9:00 AM ET - 11:30 AM ET | CNBC |