Brittany Lincicome remembers the sacrifices her parents made. Their selfless acts afforded her the opportunity to play golf, a sport that has often been out of reach to those who don't have the financial means to afford to play. While she was lucky enough to have the ability to pursue her dream, Lincicome wants to make sure every young child has the same opportunity to take up the game.
"I've always wanted to be able to do what I do and give back and I just love helping out kids," Lincicome said. "To be able to give back and raise money for kids, you never know if that's the next Brittany Lincicome or Annika Sorenstam there that isn't able to afford it."
More than a decade ago, Lincicome launched her Brittany & Friends Celebrity Pro-Am to raise money for her local First Tee chapter in St. Petersburg, Florida. This week, Lincicome hosted her annual charity outing to help support the First Tee of St. Pete. The LPGA's Morgan Pressel, Sandra Gal, Brittany Altomare, Megan Khang and Kris Tamulis were among those who turned out to support the event. World Golf Hall of Fame member Jan Stephenson and Helen Alfredsson also participated in Lincicome's event. Larry the Cable Guy and former MLB outfielder Johnny Damon, in addition to Golf Channel's Brandel Chamblee and Bailey Mosier Chamblee, also took part.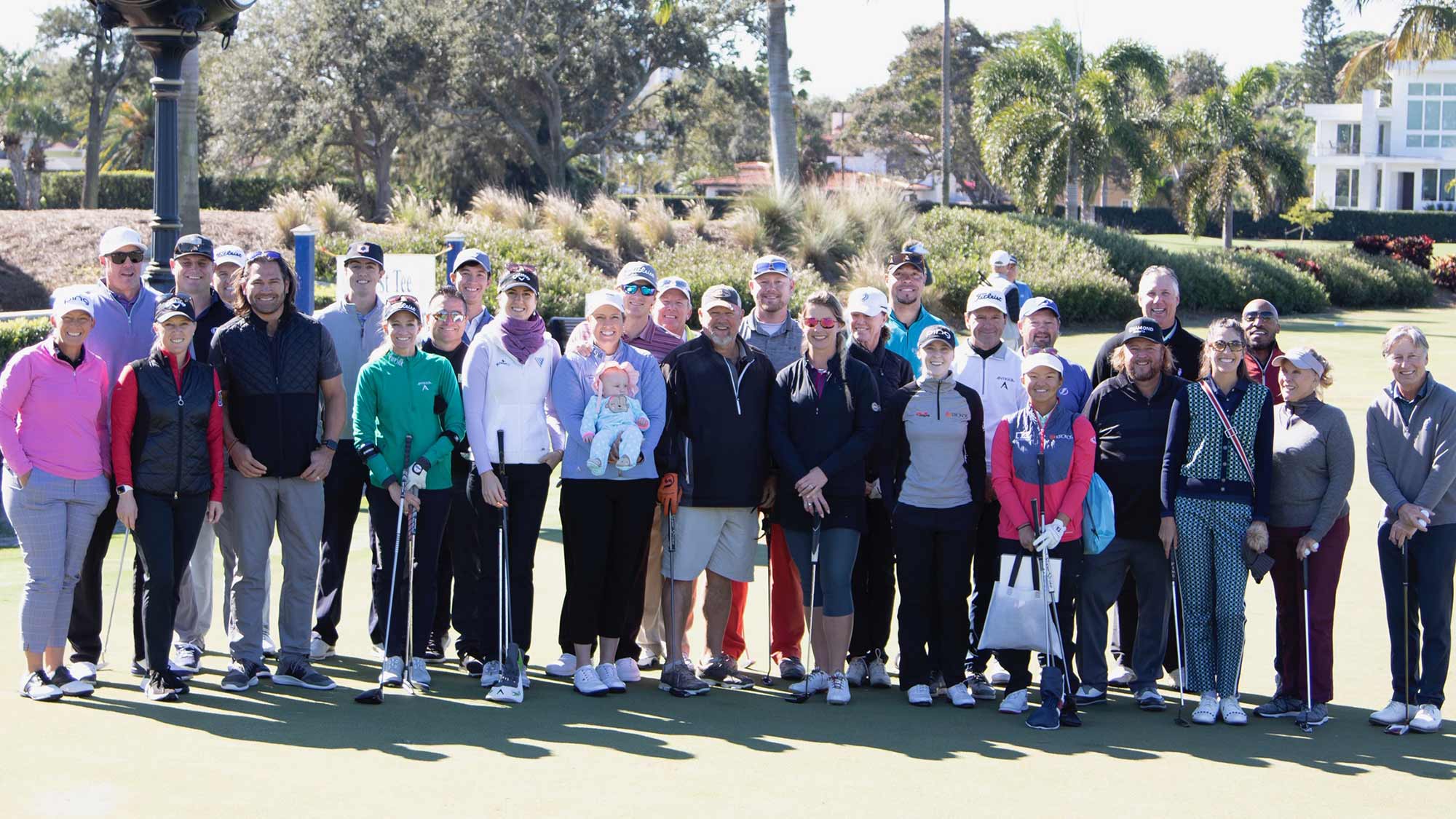 "It's our biggest fundraiser of the year," Lincicome said. "We have a few others throughout the year, but it's the one that keeps the foundation running."
The First Tee of St. Pete, the primary beneficiary of Lincicome's annual event, has no shortage of success stories since Lincicome began helping the chapter over the last decade.
"Our First Tee is in the south side of St. Pete, which is not in the best part of town and [has] a lot of broken families," Lincicome said. "We do scholarships to get kids to go to college. We had a boy's mom die of breast cancer and helping a single dad raise a kid. There's a lot of cool stores, we do a lot of great things, and to be able to help the kids is great."