Everyone just called her Nancy. Her bright smile and girl-next-door personality quickly made Nancy Lopez a popular sports figure who transcended women's golf. Leaving college early to join the LPGA Tour at the tail end of the 70s, she wasted no time winning tournaments and setting records.
Arguably the first one-name player on the LPGA Tour, Nancy brought many people to the game who otherwise would not have been interested. Much like the Tiger Effect nearly two decades later, Nancy single-handedly increased media exposure, fan awareness and sponsor interest in the LPGA Tour. While she dominated much of the 80s, by no means was Nancy the only storyline throughout the decade.
An impressive group of future Hall of Famers was also coming to prominence during this time.
There was Pat Bradley who won three of the four majors in 1986 and completed the career grand slam. Beth Daniel won 11 times between 1980 and 1982 and matched Nancy's back-to-back Rookie and Player of the Year honors.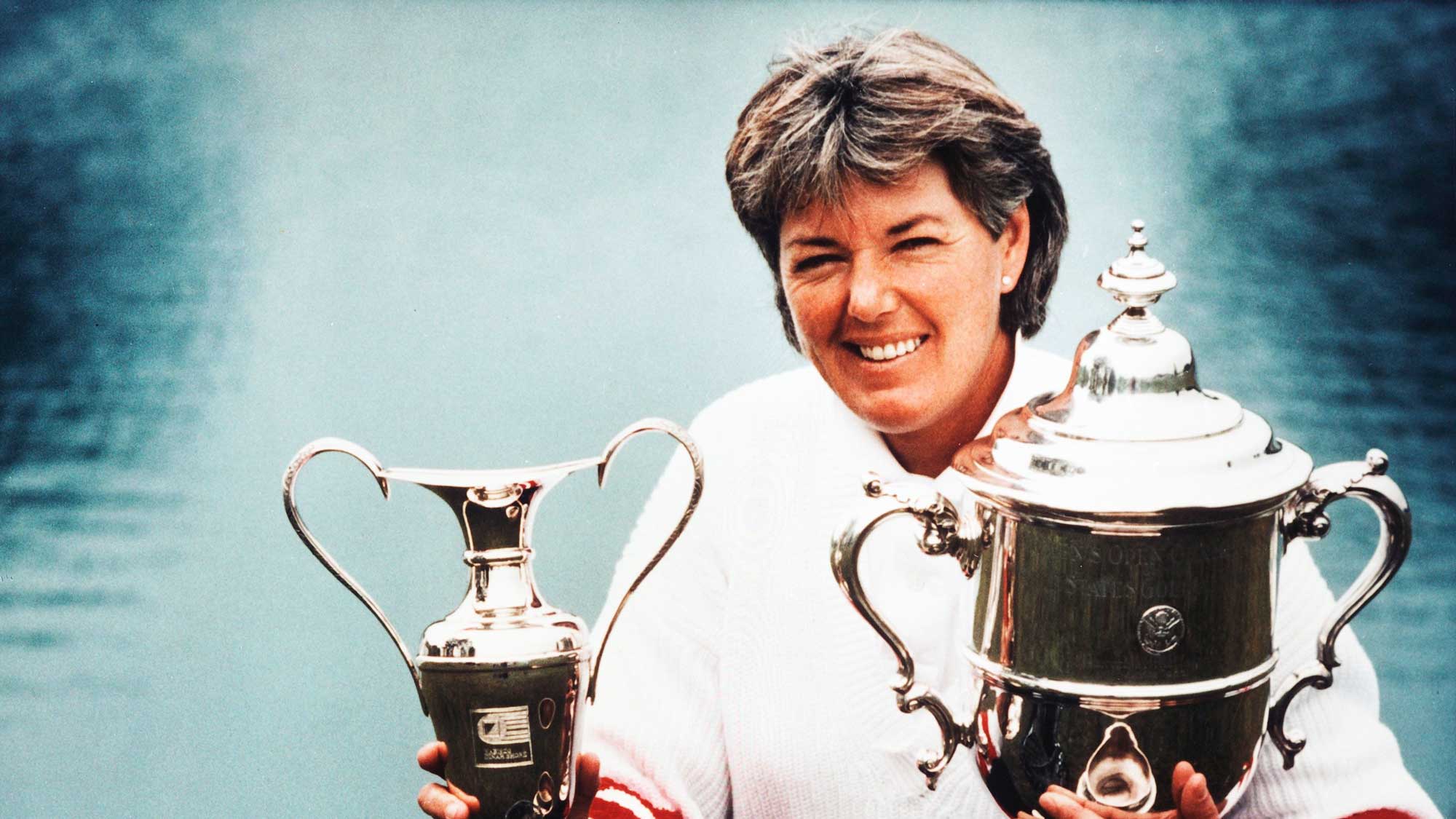 It took Betsy King seven years to figure out how to win, but once she did, she never looked back; winning 20 times between 1984 and 1989, and everyone knew she was just getting started.
Patty Sheehan and Juli Inkster were two more players who enjoyed multiple winning seasons and became major champions early in their careers. All of these players continued winning tournaments and piling up accolades for more than 20 years, making the decade of the 80s one of the most significantly competitive time periods in the history of the Tour.
But wait, there's more!
In 1987, a little-known Brit, Laura Davies, would cross the pond to compete in the U.S. Women's Open Championship and against all odds take down "Big Momma" JoAnne Carner in a playoff that lasted into the following Tuesday. The next year, a little-known Swede, Liselotte Neumann, would capture the same coveted title. Those back-to-back European victories, along with Japan's Ayako Okamoto becoming the first international player ever to win the LPGA's Rolex Player of the Year, started the organic groundswell that became Golf's Global Tour.
By the end of the 80s, the LPGA was becoming known as the place to compete against the best in the world.