Growing up in Western Kentucky, Mary Browder had always heard about Emma Talley being the gold standard of women's golf. During Friday's Golf Channel broadcast of the CME Group Tour Championship, the 17-year-old golfer had a chance to call some shots and witness her favorite LPGA Tour player in action.
Along with her golf knowledge and aspirations, Mary Browder had an extra special connection to the season-ending event as one of the St. Jude patients participating in virtual experiences throughout the week.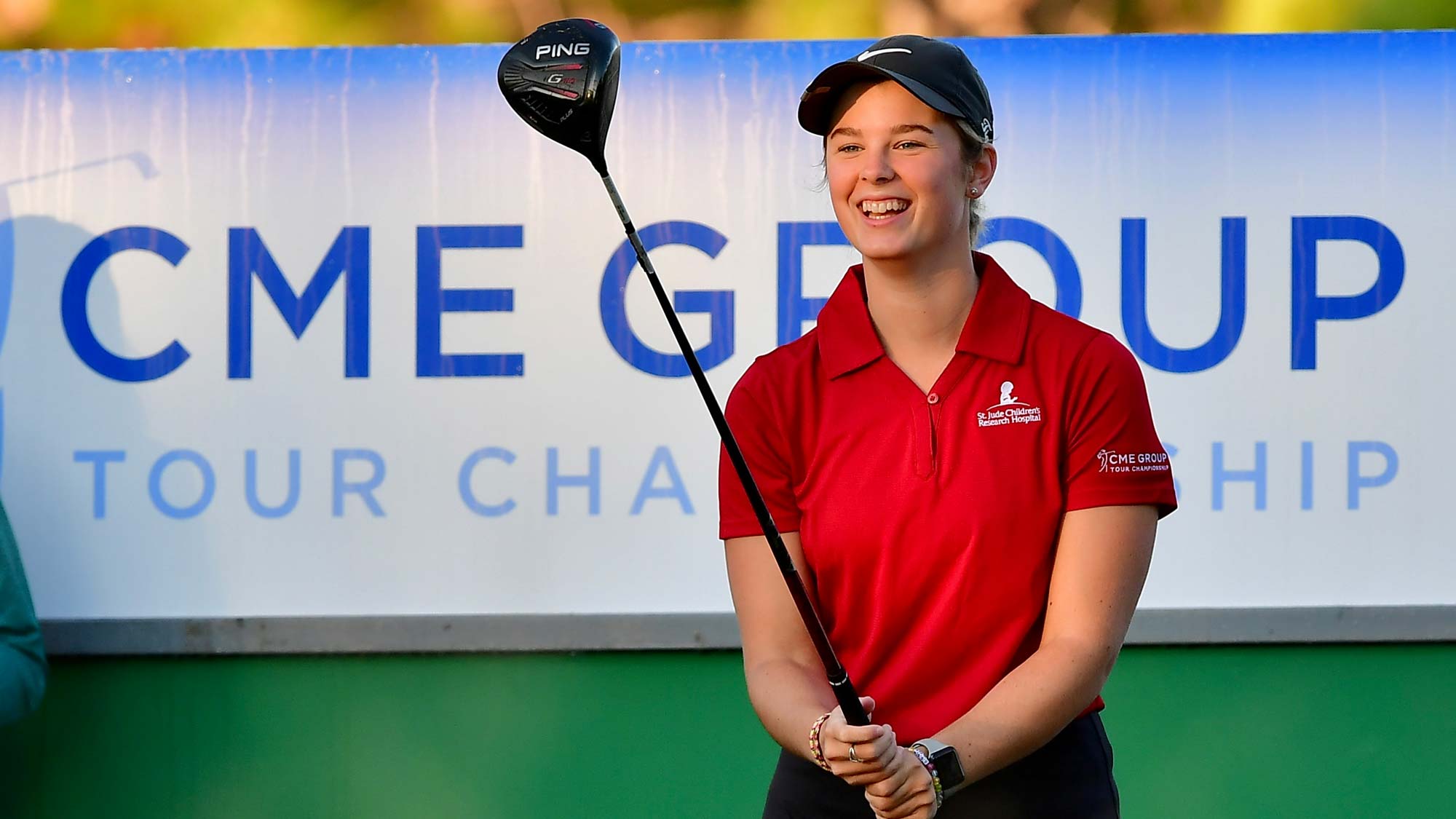 "St. Jude is just such a wonderful place; words can't really describe it," said Mary Browder during the broadcast. "About 6 years ago, I was diagnosed with Hodgkin lymphoma and I had six rounds of chemo and didn't have to pay for anything – treatment, travel, housing, or food. They took just such good care of me and I want to pay them back in any way I can."
When Talley heard about Mary Browder, she was immediately inspired and wanted to be connected with her.
"It was interesting. I saw Danielle Kang post that she was going to give $1,000 a birdie this week towards St. Jude, kind of in honor of Mary Browder. My good friend Cathryn Brown posted on Instagram and she had tagged Mary Browder and I thought, 'who is Mary Browder?'" said Talley. "And I had heard of her, just through golf – obviously Western Kentucky is a very small place – so I had heard of her name, and it kind of all clicked at the same time."
As it turns out, Mary Browder and her favorite golfer have a mutual friend: Cathryn Brown. Cathryn's brother Cullan, one of Talley's best friends, passed away from cancer earlier this summer. It was during the Marathon Classic, where Talley had her best finish this year and says she had a "good angel" watching her.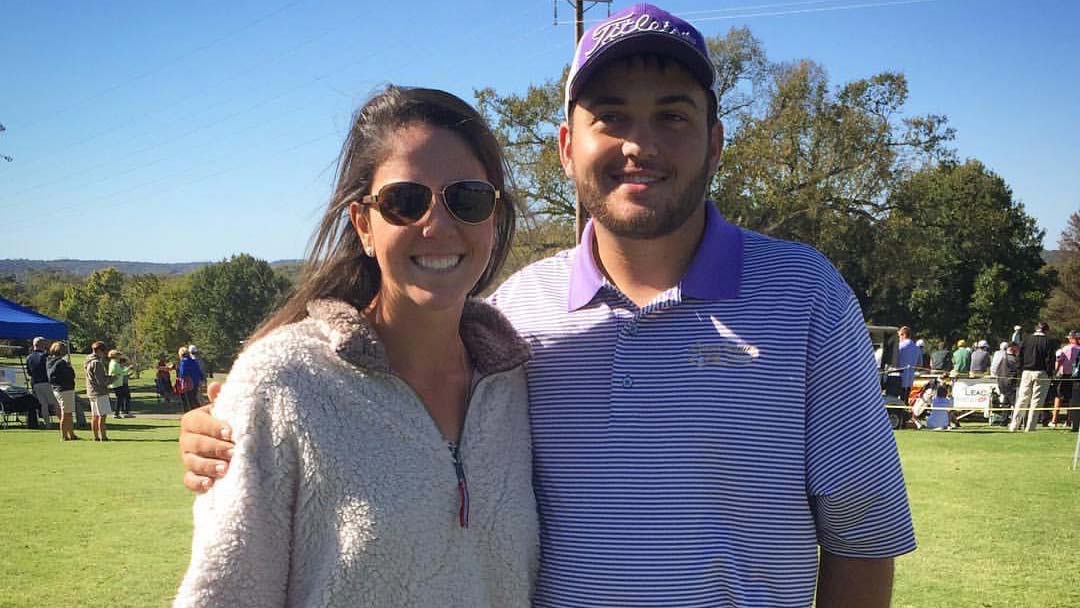 "Cathryn is a special friend to me, and I'm looking forward to getting to know Mary Browder through her," said Talley, who also remarked that she will take a picture of her and Mary Browder on the golf course when they play together in the near future.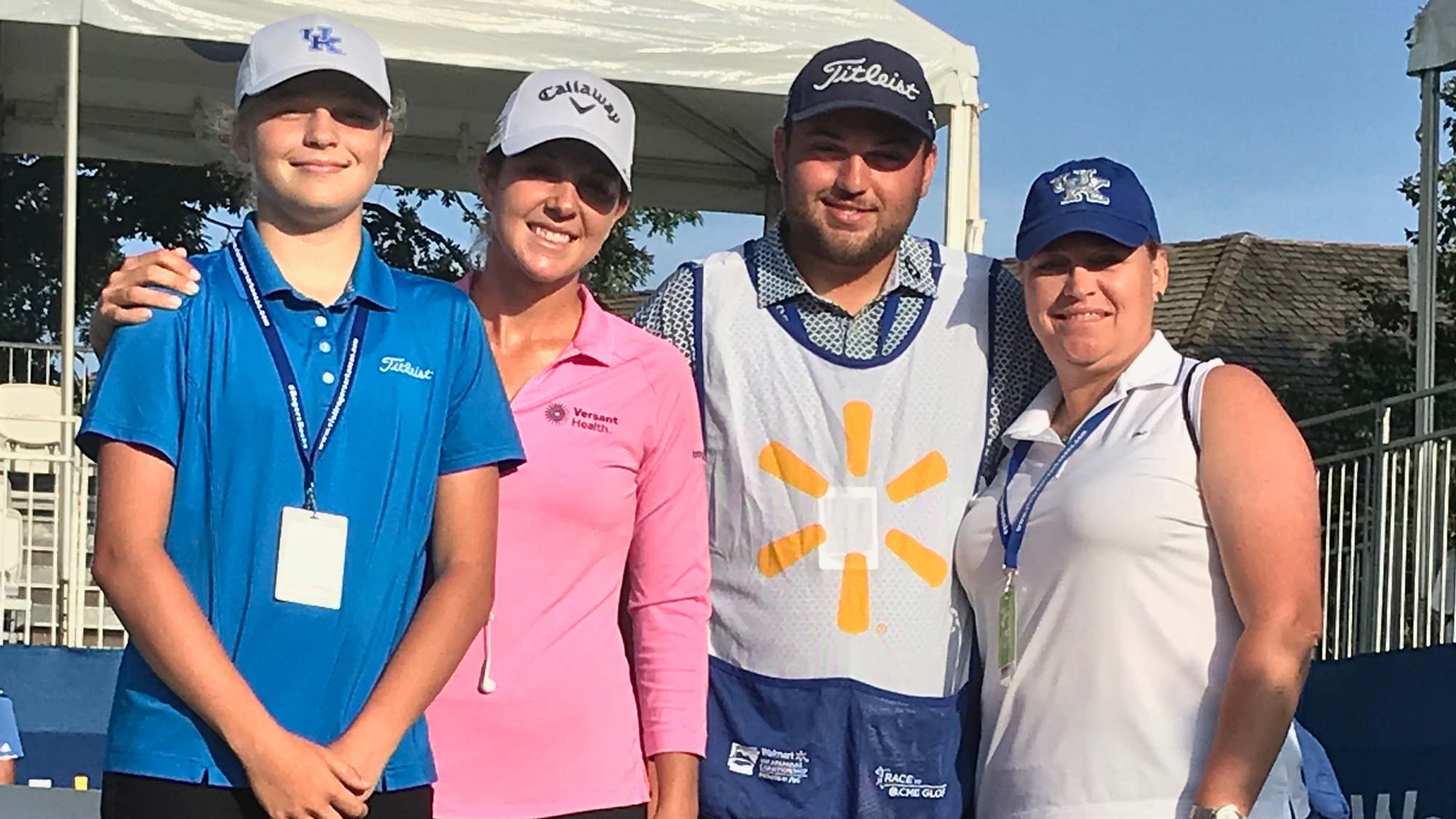 Before they hit the links, the two Kentuckians had a chance to meet each other via Zoom. The conversation could have lasted for hours as they chatted about their favorite restaurants back home, Mary Browder's college plans and the impact St. Jude has had on her life. They shared laughs and stories and just a glimpse at what is sure to be a meaningful relationship.
"I've just grown up knowing about you, you are the gold standard of women's golf here," Mary Browder told Talley on the Zoom call. "At the state tournament, anybody who is anybody has your yardage book. I've just grown up hearing about how awesome you are, so it's nice to finally get to [kind of] meet you."
Watch the full Zoom call with Mary Browder and Emma Talley.
For those that have had a chance to interact with Talley, it does not take long to realize that she is also the gold standard for nice people playing this game – something Judy Rankin noted with Mary Browder on the Golf Channel broadcast. The fact that Talley and Mary Browder seemed like two old friends chatting on just another weekend day is a testament to the LPGA Tour player's genuine spirit and infectious positivity.
For Talley, getting the chance to "meet" Mary Browder was especially meaningful.
"There have been so many people impacted by cancer obviously. My mom has had cancer, friends of ours have had cancer, and then obviously watching Cullan at 20-years-old go through cancer this year was honestly brutal.
"I think it's just incredible what St. Jude does, obviously they impact so many young kids and make them comfortable in any way possible. I mean all summer, I just wanted Cullan to feel safe and comfortable and I think what St. Jude does – I heard Mary Browder say that they kind of paid for everything while she was there, and I think that is just so incredible, and I'm so glad that the LPGA linked up with them this week. And hopefully we can donate a lot of money to St. Jude so they can continue making a difference.
"I think sometimes we just see the numbers on a screen, but when you see these kids and you actually have a personal connection with them, it makes that all much more real."