No one, not even those who live it, can articulate the bond between fathers and daughters. It transcends words.
Then there are those who raise the gifted child, the athlete who blesses her dad with a perspective he never dreamed possible. But with that gift comes a terrifying responsibility.
"There is no manual for raising a girl who is a competitive golfer," said Ken Stackhouse, an architect in Stockbridge, Georgia and the father of LPGA Tour player Mariah Stackhouse. "All I tried to do was always listen to Mariah. On that front, I think I did a pretty good job. I made sure she was always enjoying being a part of the game."
It is such a delicate balance. Many times, a girl goes to the course because she wants to be close to her dad. Golf is a tool to earn some attention. Other times, it is the dad who follows his daughter to golf because she finds an aptitude and friends through the game.
The challenge is always how much the father should engage.
We've all seen bad golf dads – the guy giving his daughter lessons on every swing, backing her off shots because he's convinced she's not listening; the guy who is constantly talking through the pre-shot routine, and not attempting to hide his disdain at a miss; the guy who refers to every round, every event and every decision with the plural "we," when he couldn't win the second flight at his local club championship.
Those are the daughters who grow up to either hate golf or resent their fathers. Sometimes both.
And the men have no one to blame but themselves.
Ken Stackhouse was not that dad. From the time Mariah was 10 years old, her talent was obvious. She won at every level and had the kind of touch and instincts for the game that can't be taught. Ken's job was to cultivate and coach, to encourage and push when needed. But his main job, his hardest job, was not to screw things up.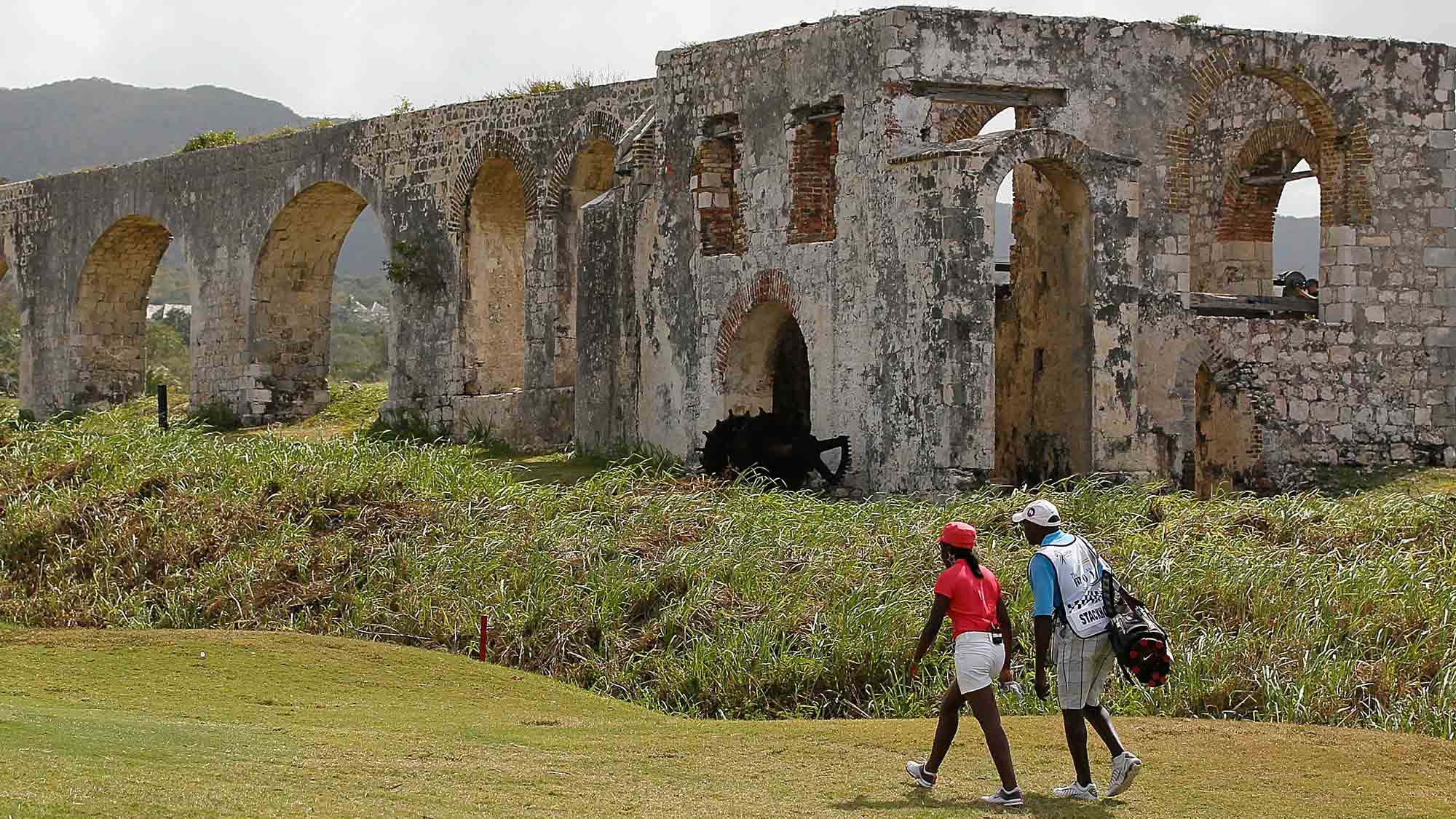 "There were a lot of tournaments that we missed that I thought were important tournaments," Ken said. "But as much as I thought Mariah ought to go play, I backed off because there was something else that she wanted to do. And I knew that if I insisted that she play, she would eventually start to resent golf. That was the worst thing that could happen. I never wanted that. My goal was to push just the right amount but always to listen to her so that she never resented what she was doing."
Mariah grew up playing various courses south of Atlanta. At the Braelinn Golf Club about 20 minutes from their home, Ken would place balls in locations all around the chipping green and stand by as Mariah hit them all to a target – one after another, hour after hour. But Ken didn't stand over her. He was there, but he was cognizant of his daughter's space and needs. Often, he would make phone calls from the other side of the green, or shag balls without saying anything other than the occasional "good shot."
"It's important that they know you're there," he said. "But when they're working on something or they're practicing, it's more important that they work on it themselves so that they own it. I always thought that if I showed Mariah what to do and then gave her the latitude, the process would become part of her routine. Lording over her was not my way. I was there but I also backed away.
"You have to give them the right to mess up."
As the talented player progresses, the good dad knows that the day is coming when his role will change. Like walking her down the aisle, the time always comes when a father has to let go.
"Mariah told me without saying it, 'hey, buddy, time for you to back up,'" Ken said. "When she got to college (at Stanford University, where Mariah led the Cardinal to its first Women's Golf NCAA Championship title), she would tell me when it was time to go out and practice with her. If she asked, I knew she wanted me there. When she didn't want me to help her, she would just go do it herself and never tell me. That's when I knew.
"Even now, when the Tour is getting ready to ramp up, she sometimes asks me to go practice with her. When she doesn't ask, I don't go. You can't force (the relationship) after a certain point. If you do, they feel it and it causes a breakdown."
Ken is one of the good ones, a model for how to raise a gifted child into a fine athlete and extraordinary woman. And it all starts with one simple philosophy: "It's much more important for me to have my daughter than to have a daughter who plays golf," he said.
That isn't always easy. But, as a father, it is the only way to ensure that you end up with both.