Keep pressing ahead; keep getting better; keep advancing; keep moving the ball down the fairway. Those are the lessons that Mackenzie Mack, the Associate Executive Director for the First Tee of Tennessee in Memphis and Co-Site Director for LPGA*USGA Girls Golf, imparts on her students.
She is only marginally talking about golf.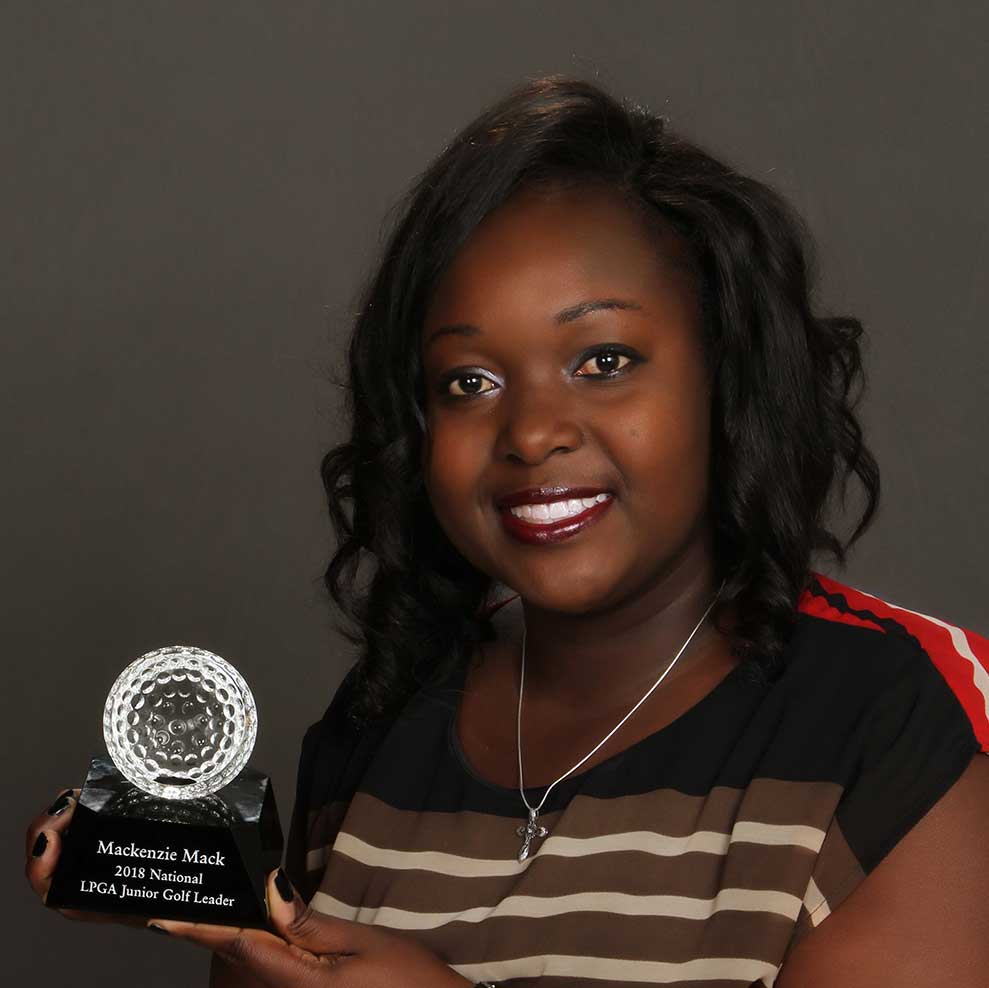 Mack, a LPGA Professionals member who was honored as the LPGA National Junior Golf Leader of the Year in 2018, is almost always cheerful, upbeat and positive, exactly the kind of the role model the youth who come through The First Tee need. She changes golf swings, to be sure. But she also changes lives.
The fact that she is an African American woman is secondary, even at a time when race and gender seem to be at the forefront of every discussion. Mackenzie Mack is an inspiration, a leader, the kind of coach who will live in the minds and actions of her students long after she is gone.
She is the kind of person the world needs in this time.
"I started playing when I was about 7 years old," Mack said. "Mom put my sister and me in just about every sport she could think of. We were busy all the time. So, she put us in gymnastics and as we were in class, Mom sat next to the local head pro's wife who suggested that we try golf. My gymnastics skills weren't all that that great, so Mom took us down to the Las Vegas Golf Club and we started taking lessons as a family."
Like most seven-year-olds, Mack was ambivalent about golf. It was just another activity, one of many she tried as a kid. Then she played in her first tournament – the first time she ever made it onto the course – and she was hooked.
"From there, I played all throughout high school and played college golf at Indiana State," she said.
Mack received her degree and earned an MBA with the Sycamores. Then she tried playing professionally a spell, which led her to relocate to Tampa, before taking a job with The First Tee. As straightforward as that career sounds, it was anything but simple for a black woman.
In high school, a girl actually refused to play with Mack because she was black. This led to more than an hour of conferences between coaches and parents with Mack standing there, going through a range of emotions – bewilderment, embarrassment, anger. She finally settled on resolve. She let her clubs on the course and her actions off of it do the talking.
There were other incidents. She forced herself to become a rules expert at a young age because she knew she would be watched more closely than other competitors in the field. She was stopped at tournaments more often than she can remember and asked if she was lost. She would go to warm up and the range balls would suddenly and strangely be gone.
Once could be written off as nothing. Twice could be a strange coincidence. But when those things happened more frequently, Mack understood the lie she had drawn. And she played away from there with a smile and an attitude that transcended race, gender, age or background.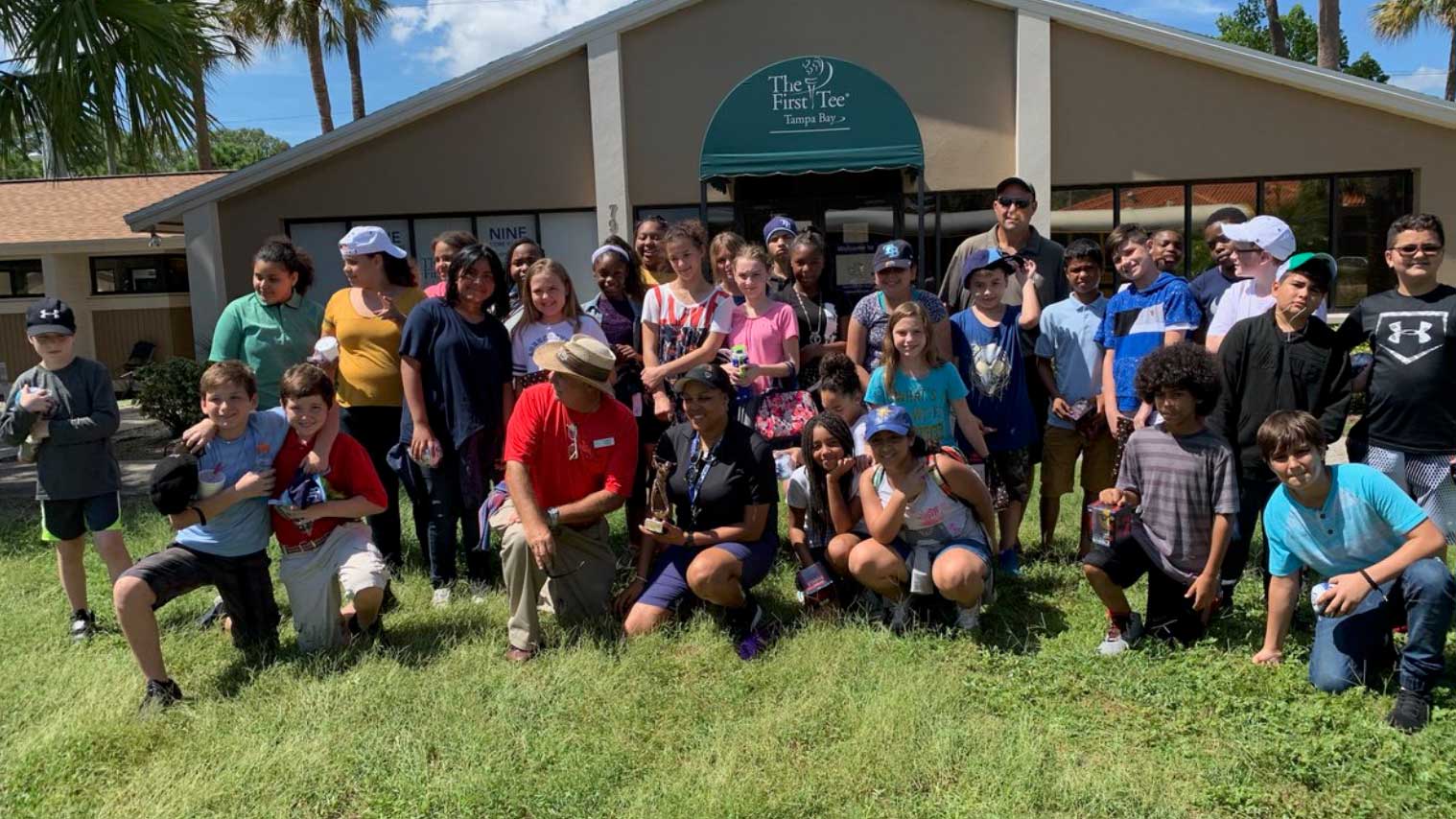 Hers is the kind of positive magnetism that changes hearts. Now, she is passing that positivity to the next generation.
"I've always been into helping youth," she said. "My mom was an educator, so throughout college I helped her with her students. When this position opened with The First Tee, it was the best of all worlds. It was golf; it was mentoring youth; it was directing and building a business. That was it for me. I've been happy in this role and thrilled to become (this chapter's) associate executive director.
"If you'd asked my family and friends, they would have said, 'We knew you were going to be in golf.'"
Golf is the mechanism, but Mack's gift is teaching life – honesty, integrity, sportsmanship, community and competition.
"Golf is expensive, especially at the elite level," she said, acknowledging some of the challenges of brining the game to underserved communities. "The whole goal of the First Tee is to make golf affordable and accessible. There are lots of donations and scholarship programs. Chapters of the First Tee where I've been, we've always found a way. You are never excluded for financial reasons. If you want to pursue the game, the First Tee is the place. We will help make it affordable. We don't exclude anybody."
The challenges Mack faced made her stronger. But they did not make her bitter. That, too, is a lesson she imparts.
"Speak through your actions," she said. "You have to persevere through the haters. Golf is a great sport for that.
"Now, with all that's happening, it's time for action; time to do better," she said. "We have to move forward and make changes. Yes, mistakes have been made in the past. We have to look ahead to make sure they are not repeated. We have to look ahead. How do we make things better for the people coming behind us? How do we improve the future? I want to see us all be better through our actions.
"I want to see us all keep moving the ball down the fairway."