On Sunday, fans starved for live golf will get a reprieve. World No. 1 Rory McIlroy will team up with Dustin Johnson against two Oklahoma State alums, Rickie Fowler and Matthew Wolfe, in a televised charity event called the TaylorMade Driving Relief skins match. The format is a best-ball match with outright wins on each hole worth between $50,000 and $500,000. All proceeds go to COVID-19 related charities. McIlroy and Johnson are playing for the American Nurses Foundation, while Wolfe and Fowler will play for the CDC Foundation.
In addition to the golf, fans of the game are looking forward to seeing the venue, Seminole Golf Club, one of the most exclusive and arguably one of the best private courses in America. The Juno Beach, Florida club, which was created by E.F. Hutton and his wife Margorie Post (of the General Mills family), opened on New Year's Day 1930 and, while a few renovations have taken place over the years, most of the Donald Ross-designed golf course remains unchanged.
Many LPGA players have enjoyed rounds at Seminole. Kris Tschetter arrived there to play once in a used and not-terribly-clean motorhome, which her caddie stayed in on the road. When the duty officer at the tiny guardhouse looked at her askance and asked which member had sponsored her, Tschetter sheepishly replied, "Ben Hogan."
That brought a chuckle. But when the guard called the clubhouse, his eyes widened. Turned out Hogan, who had befriended and actually coached Tschetter, had, in fact, sponsored her.
"Yeah, Ben Hogan loved the place. It was his favorite place to play just before the Masters," said Jaye Marie Green.
Green should know. She plays Seminole often and refers to the club as "my baby."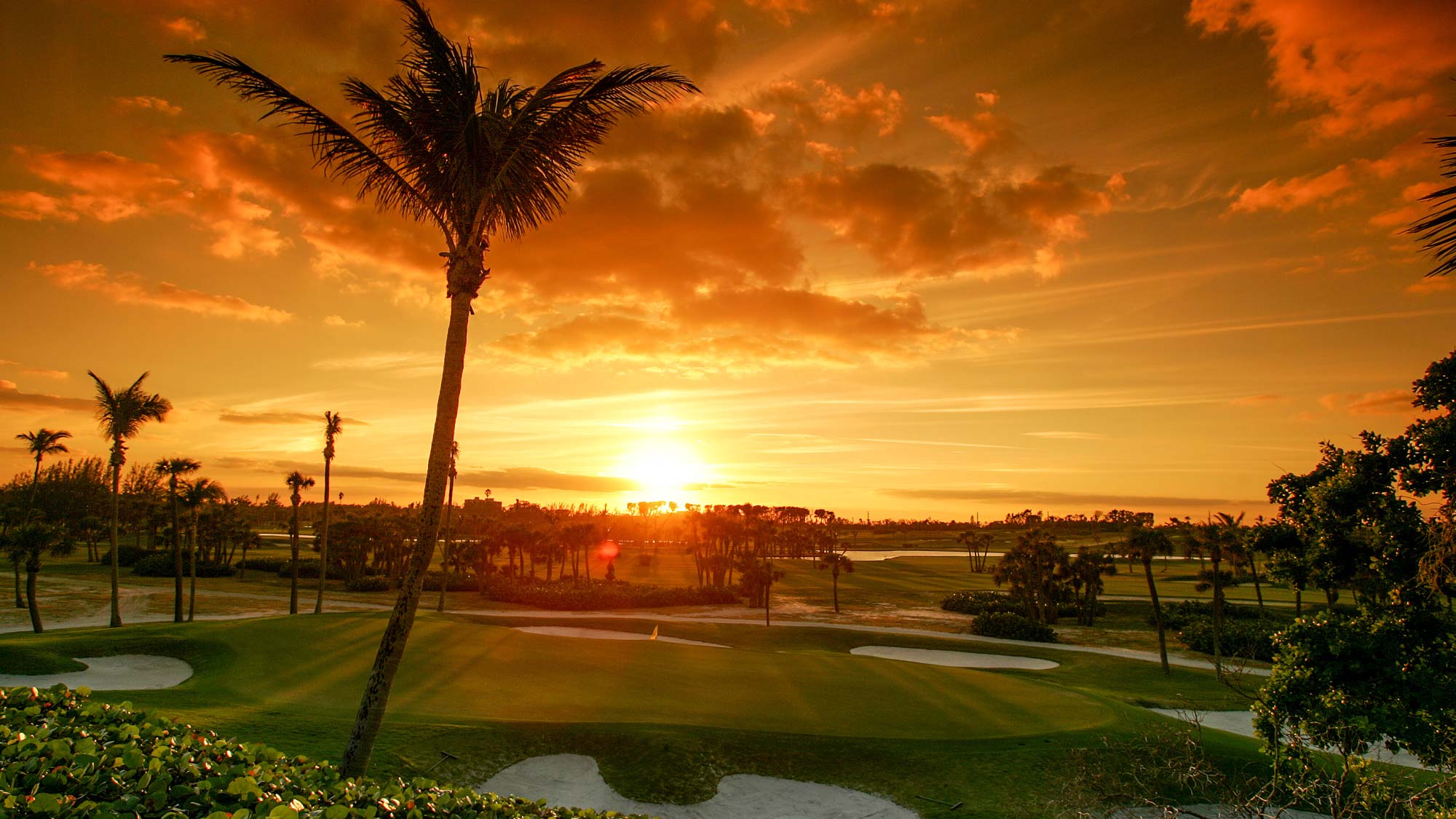 "It's really awesome," Green said. "I knew this (TaylorMade Driving Relief event) was coming a couple of weeks ago because I've been playing out there a lot. I got to be really good friends with the president of the club, Jimmy Dunne. But the entire membership is incredible. I haven't met one person (at Seminole) who isn't an absolute gem. The whole club is so happy to have this match there as well as the Walker Cup (in 2021)."
Green grew up in south Florida and lives about a mile from the Seminole entrance. Still, she considers every invitation out there as a special treat.
"I just can't wait for the rest of America to see this place. It's so special," she said. "A lot of the golf course has been kept the same way it's always been. They've changed nothing about the clubhouse or locker rooms.
"What I think is so cool about it is you could drive past it 10 times and never know it's there. I drive past it still. There's this long, narrow entrance and you're like, 'Where is this golf course?' and then all of a sudden, this bright pink clubhouse is just right there."
The original members at Seminole were a who's who of industrial titans – Walter Chrysler, Tony Pulitzer, Joe Kennedy, Henry Ford II – but according to Green, the attitude of the club couldn't be more accommodating.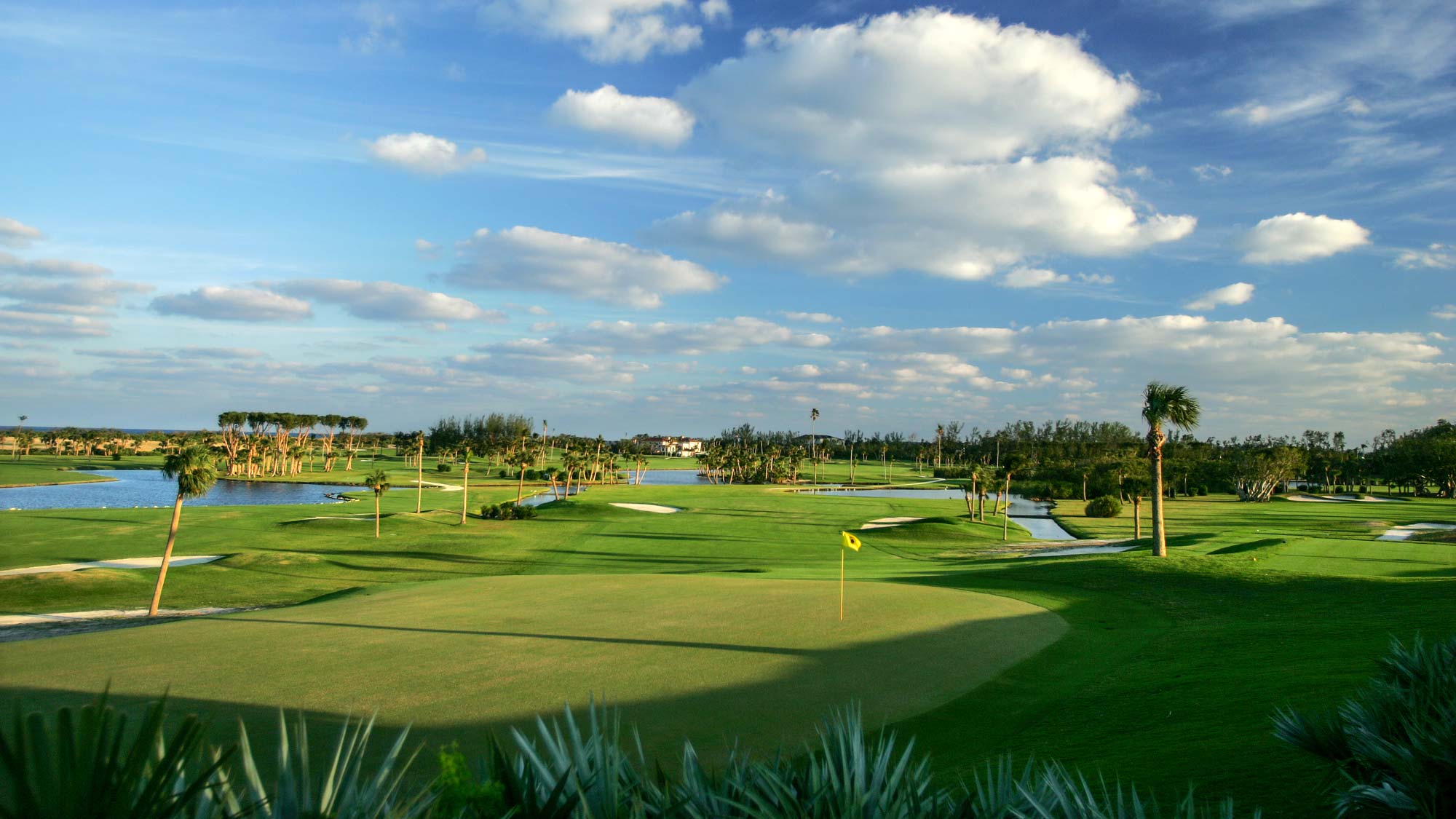 "I became really good friends with one of the members, Rich Drucker, and we played in the (annual) Pro-Member (an event that attracts numerous top-shelf tour pros) and won it together," Green said. "Now we're going to be partners every year.
"But they're all so welcoming. I feel so lucky to be able to go out there. They love players who love the game and who love people. It's such a cool membership."
As for the club and what viewers can expect, Green said, "I haven't seen it on tv, I've only seen it in real life, so I'm really excited and interested to see how these guys play the course. But I can tell you that around the greens is the key. I was talking with Phil Mickelson about it and he calls it a 'second shot golf course.' That makes sense because you can put yourself in position where you can't get up and down. You have to be on the proper side.
"I understand why people think it's the right kind of tune up for the Masters. People are going to see some shots around the green that they've probably never seen before.
"You can expect to see some putts rolled off the greens, some ping-pong action," Green said. "I don't know if tv will show you how hard the greens are, but they are something else. Rickie has played out there several times and Rory's dad is a member there. They'll know where not to miss it. But when you're in a spot where you shouldn't be, they could certainly roll putts off the greens.
"It's going to be a lot of fun to watch," she said.
On that point, every golf fan in the world agrees.