SONG SHOWCASES STRONG SHORT GAME IN BOGEY-FREE EFFORT
Short game is typically a strong suit for Jennifer Song and while it wasn't in peak form during the Cambia Portland Classic, she got it back on track in round one of the ShopRite LPGA Classic presented by Acer. It helped guide her to a -6 performance on the Bay Course of Seaview, A Dolce Hotel, today.

"On the front nine, I had some trouble where I was trying to make up and down but I didn't get it on the green and was on the fringe. One hole I chipped in for par, then another I left my chip short, but putted off the fringe and it went in the hole," said Song, now in her 11th year on Tour. "Things went pretty well for me. When I did have birdie chances, I was able to roll a couple putts in which helped me shoot low."

During the week off, improving her short game was a point of emphasis in her practice routine.

"When I was in Portland, I was sort of struggling with my short game. It was decent, but short game is one of my strengths and I felt like it wasn't quite there," Song said. "Last week in Orlando, I was working on my short game a lot. You can't always make every green in regulation. When I made mistakes today, I was pretty confident off the green. That really helped me a lot."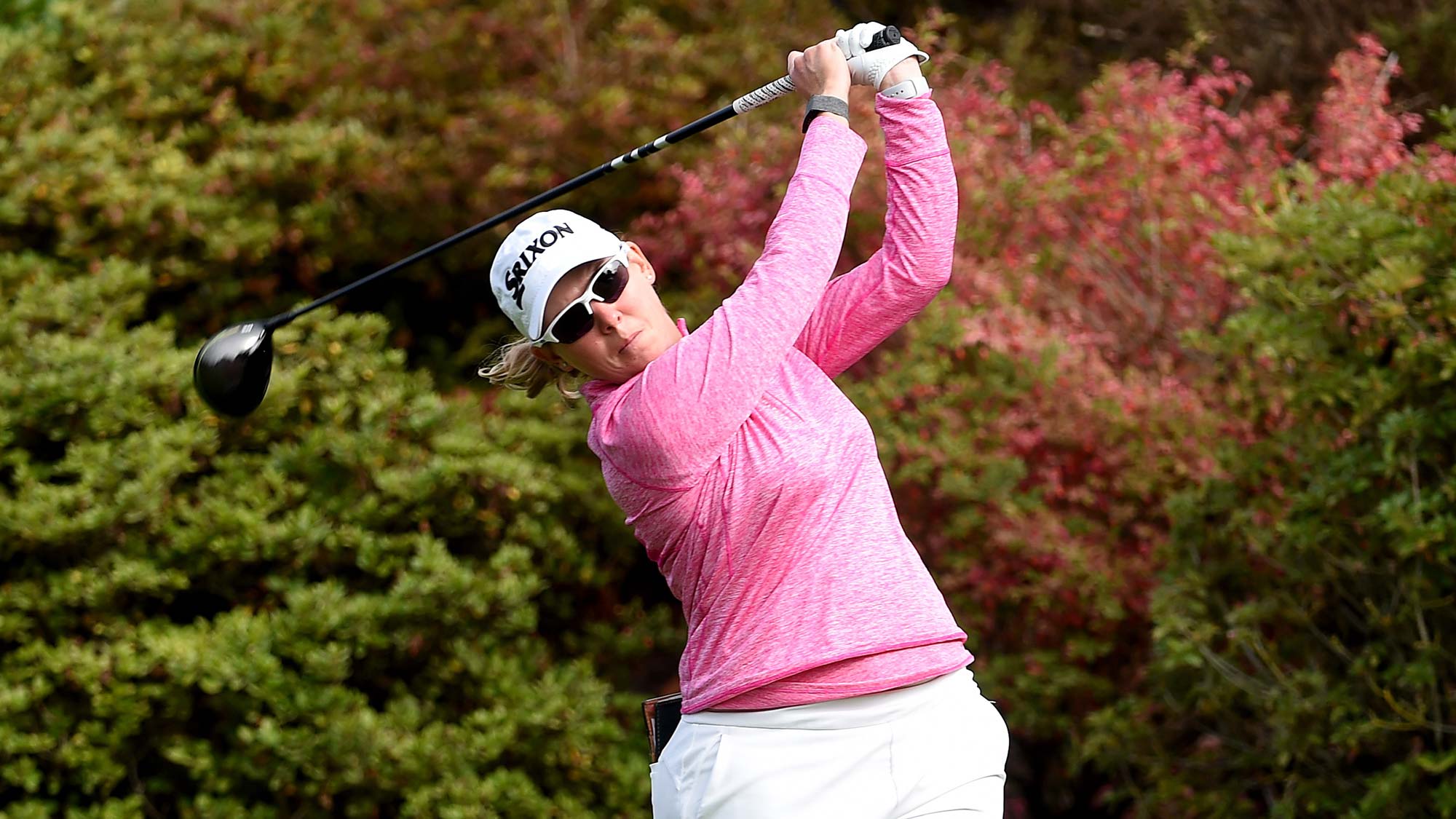 SOLID START FOR BUHAI IN JERSEY THANKS TO LESSONS LEARNED IN PORTLAND
Ashleigh Buhai was relieved to have last week off from the LPGA Tour after a roller coaster of a final round at the Cambia Portland Classic. She started that Sunday seven shots off the lead, but as the day's leaders started falling, Buhai's 65 landed her in the first playoff of her career with Georgia Hall. Buhai eventually lost with bogey on the second extra hole but taking second was still a gratifying experience.
"It was a good week. It's good that I had a week off. Obviously, I was disappointed, so got over that a little bit. At the same time I was very proud with how I played there," Buhai said after shooting a first-round 66 in the ShopRite LPGA Classic presented by Acer. "If you had told me at the beginning of that day that I would be seven shots behind and in a playoff, I would've taken it. So I tried to just take the feels that I was feeling there into this week, and so far I've managed to accomplish that."
Buhai currently sits in a tie for sixth in her fourth career appearance in Galloway, N.J. She recorded six birdies, to which she credits soft greens giving her the ability to play "super aggressive" while only hitting eight of 14 fairways. The South African said the playoff reminded her that she has the ability to cope with the pressure of a tournament on her shoulders and was proud of shots she executed down the stretch. Now, she's hoping to keep those "same feels" going this week.
"It is not always easy, but I'm happy that so far I've been able to do it," said Buhai. "I was 2-under with I think four or five to play and I said to myself, 'Well, let's try to get two going and get it to four' and I managed to get one extra, so definitely take it."
ACE FOR ALTOMARE

A member of Team USA at the 2019 Solheim Cup, Brittany Altomare made the eighth hole-in-one of the 2020 LPGA Tour season, finding the bottom of the cup on No. 17 with a pitching wedge from 108 yards.

"It hit the pin pretty hard and in my experience when it does that, the ball could go anywhere—hits the pin and just ricochets," said Altomare, who carded a bogey-free, 6-under par 28 on her opening nine which included the ace. "I heard it and think I was a little shocked. It made a loud noise then just dunked in. When that happens, it's so unexpected but is always a nice surprise."

For that ace, CME Group will donate $20,000 to St. Jude Children's Research Hospital, which is leading the way the world understands, treats and defeats childhood cancer and other life-threatening diseases. The 2020 season has now seen eight aces for a total of $160,000 donated to St. Jude Children's Research Hospital.

"It is awesome that the CME [Group] does that," Altomare said. "I think last year they donated a lot of money, which is pretty cool. I'm just happy that I could contribute in some way to a great cause."

Altomare ultimately shot a 5-under par 66 on the day and is tied for sixth.