Rolex Rankings No. 1 Jin Young Ko had more than just a major title at stake this week. After choosing to remain at home in Korea when the LPGA Tour resumed play in July, Ko was on the outside looking in for next week's CME Group Tour Championship. But with her second-place finish at Champions Golf Club, Ko is projected to vault into 46th in the Race to the CME Globe standings and qualify for her fourth consecutive season finale.
"This week is my best finish at the U.S. Open, so I can play next week, as well," said Ko, who earned enough points in just three LPGA Tour events in 2020, with finishes of 34th, fifth and second. "I'm really thankful. This season is too tough with coronavirus, so I want to say thanks to USGA and all the volunteers."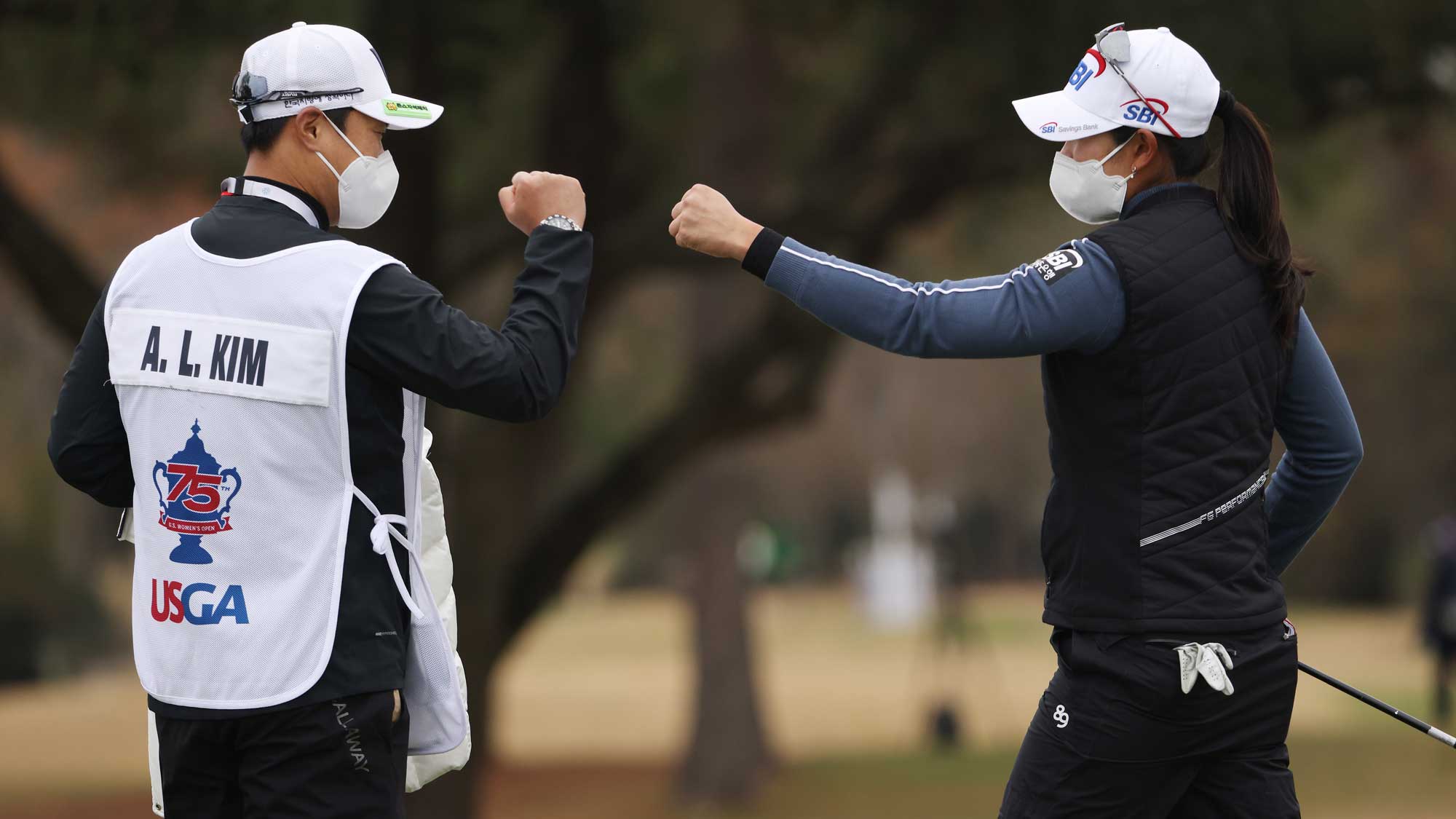 A LIM KIM ELIGIBLE FOR LPGA TOUR MEMBERSHIP
With her victory, A Lim Kim is eligible to accept LPGA Tour Membership. Should she accept Membership, she will be seeded into Category 7 on the Priority List, held for non-Members who win an official LPGA Tour event.
From the USGA, Kim also receives the $1,000,000 winner's check; the Mickey Wright Medal; custody of the Harton S. Semple Trophy for the next year; and a qualifying exemption for the next 10 U.S. Women's Opens.
MEGAN KHANG ALREADY LOOKING FORWARD TO 2021
Anyone who finishes in the top five at the U.S. Women's Open receives an automatic exemption into the next year's tournament. And with the USGA taking the championship to the renowned Olympic Club in 2021, Megan Khang was extra excited by her fifth-place finish at Champions Golf Club.
"We have a tournament at Lake Merced and I know someone who's a member at Olympic Club, and he offers to take us out there. I was like, No, I want to go there when the Open is there," said Khang. "I always tell him I'm holding off for the Open there, so I'm super ecstatic. I mean, to make sure that we're in the Open again is always an accomplishment and looking forward to any USGA event."
This was Khang's best showing in her eight U.S. Women's Open appearances. Her previous best was a tie for 10th in 2018 at Shoal Creek.