The long-awaited return of the LPGA Tour has arrived with the appropriately named Drive On Championship. While the LPGA Tour may have taken a hiatus from tournament golf, the #DriveOn spirit never strayed.
A few weeks ago, Lydia Ko surprised 14-year-old Claire Hollingsworth. The LPGA*USGA Girls Golf of Memphis member, whose own "Drive On journey" led her from the steps of an orphanage in China to new opportunities on and off the golf course, looks up to her favorite LPGA Tour player in more ways than one. It truly was the surprise of a lifetime, as evidenced by Hollingworth's beaming smile throughout.
At the end of their virtual meet-and-greet, Ko mentioned to Hollingsworth that she would love her address to send a "signed something." On the eve of the Drive On Championship, that little something arrived – an autographed pair of shoes.
"It made her summer!" said Gretchen Hollingsworth, Claire's mother, of Ko's Zoom surprise. "She thought that could not be topped until she opened her mail yesterday and found this wonderful gift from Lydia!!! Claire was speechless once again and so so grateful. We will find a way to send Lydia a thank you note and maybe a little "happy" from Claire. Claire is excited to watch Lydia play this weekend!"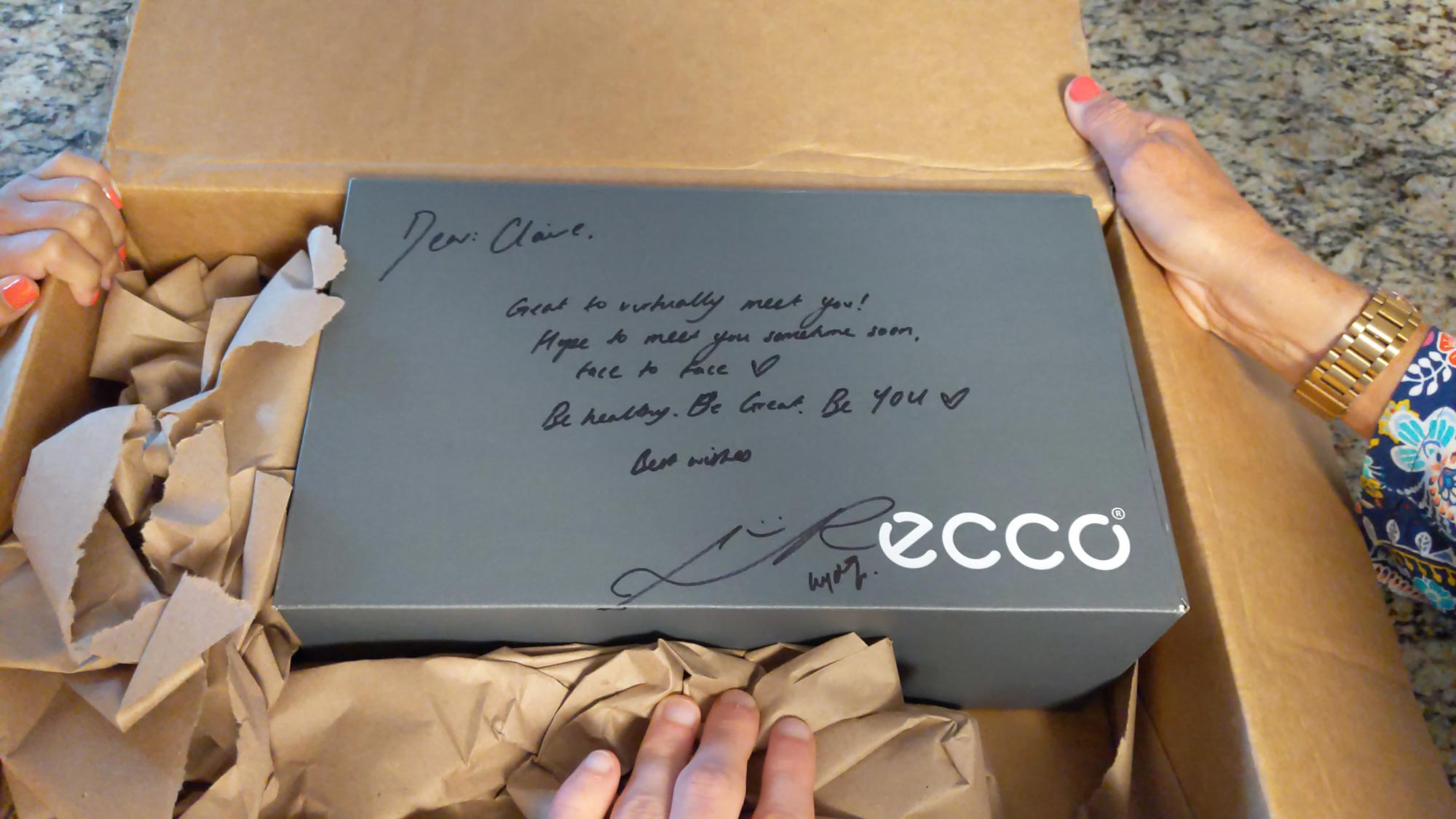 They say a picture is worth a thousand words, and Claire's priceless smile says it all. With this special surprise, Ko didn't just sign her name, but offered up some more words of wisdom and inspiration. On the shoes, she wrote,
"Dear Claire, just continue to be your AWESOME self! You're an absolute SUPERSTAR and perfect just the way you are."
The words on the shoe box wrapped it all up nicely. "Great to virtually meet you! Hope to meet you sometime soon face to face. Be healthy. Be great. Be you. Best wishes, Lydia Ko."
During their Zoom session, Hollingsworth had offered up her own advice as Ko was preparing for the season's resumption. "Just have fun, play your best, and if it doesn't go well, just think it's practice for the next round."
After the first round of the LPGA Drive On Championship, it looks like Ko took that advice to heart. With her number one fan watching and cheering her on, she shot a 3-under 69, good enough for T2 as she entered the clubhouse.