Huntsville, Alabama is known as "rocket city" for good reason. The original Redstone 1 that ushered Americans into space, the Saturn V, which launched the Apollo astronauts to the moon, the Space Shuttle, and the International Space Station were all created in Huntsville. Aerospace companies from Northrup Grumman to Space Operations, Inc litter the industrial landscape. In fact, the city motto is, "The sky is not the limit."
That drive to the stars rubbed off on recent Epson Tour graduate Janie Jackson. Growing up in Huntsville, Jackson drove herself higher, faster and farther in everything she did. From trips to the mountains to ski with her family to competing in nearly every sport growing up, Jackson's desire to be on the move defined her.
"My dad started me in golf when I was really young, about five, and I played junior tournaments around nine or ten. Up until I graduated the time of high school, if there was a ball involved, I played it. It didn't really matter what it was, I loved it," said Jackson, a three-time Alabama High School State Championship individual title winner for Huntsville High School. "I just love being active, and I am very competitive.
"I hate to lose. Golf is not a game of failure but a game of minimal wins, so I think the game has helped me become a more patient person in life and in the sport."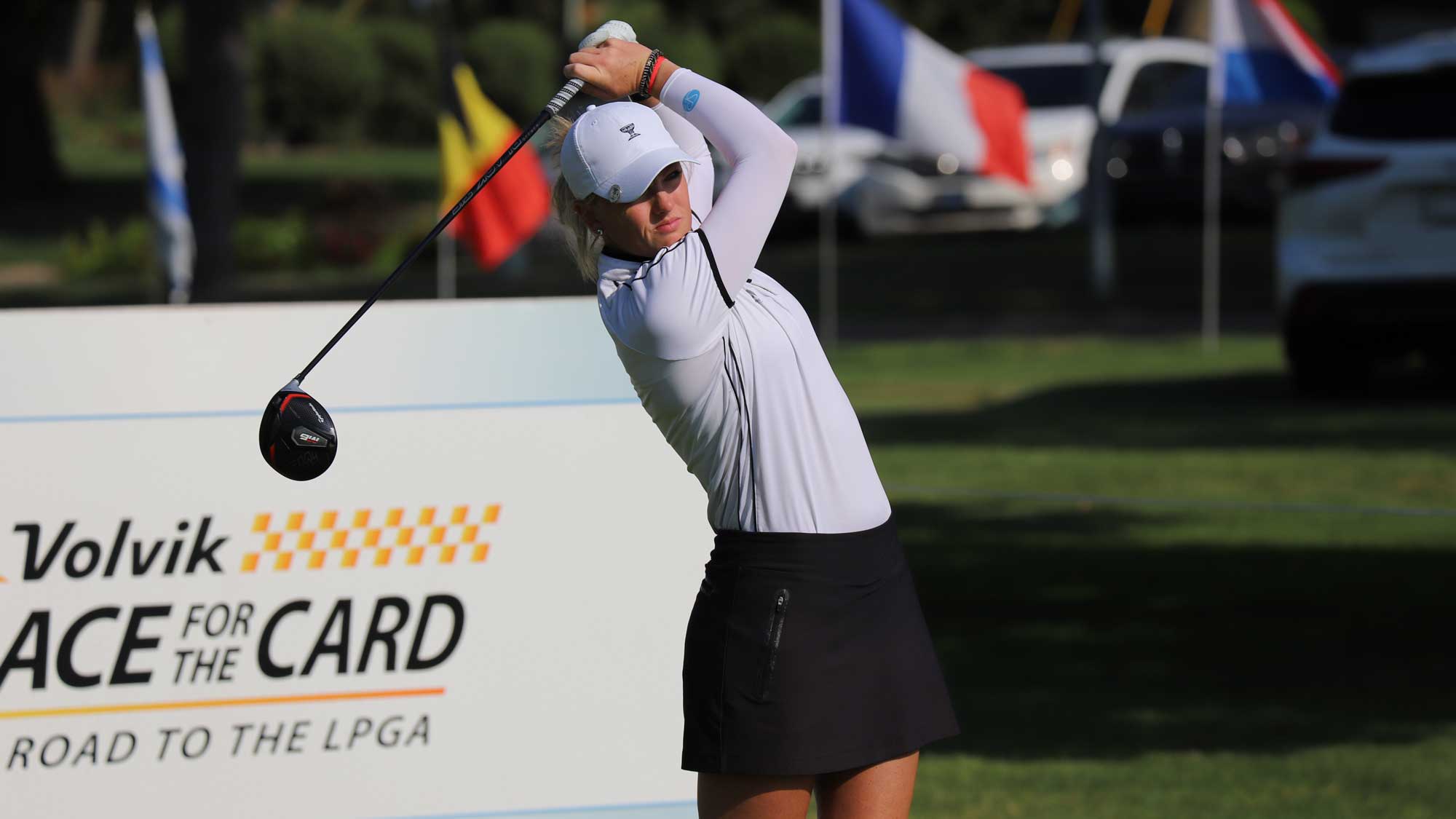 The University of Alabama alumna began her fifth Epson Tour season this Spring with her first professional title at Florida's Natural Charity Classic. With the $18,750 payday, Jackson also surpassed the $100,000 threshold in career earnings. This result came after she ended the 2019 season by setting a career-best result of tied for second at the 2019 Epson Tour Championship.
"At the time it didn't hit me. I definitely enjoyed it and remember that day really well but when I look back it was such a cool feeling and I want to go back and relive it again. It really gave me the confidence to know I could do it," Jackson said. "It was the first time I won a tournament since high school, like any sort of tournament. Then to go into Battle Creek and play well was another confidence booster."
Since 2016, Jackson has finished higher on the money list each year than the one before. Last year making 14 cuts across 22 starts she finished No. 21 in earnings. This year she made 7 cuts in 10 starts, claiming three top-5 finishes this season, and concluded the year at No. 5.
"Just this past year I saw my game trending, but it was never where I felt it could be. I sort of made the decision on my own that 'hey you know what, this what I have to do, I am the only one who can control it and I need to only focus on the things I can control," Jackson said.
"A big part of that came at the beginning of this year. I went into the season, for me, with a better attitude. Every time I teed it up, I just tried to have fun. I talk to myself on the first tee shot before I hit the first tee, because there is always little bit of nerves, but I tell myself whatever the day brings the day brings and I need learn to make the most of it and just have fun and be grateful that this is what I get to do every day."
Jackson is an athlete who has overcome injuries year after year but has never let setbacks stop her. In college she underwent hip surgery and still claimed Second Team All-SEC her senior year. Mid-season this year, few knew she had been battling a wrist injury and it did not phase her. She battled through the year and closed the season with a tied for fifth finish at the Epson Tour Championship.
"I tried to keep it on the down low. Yes, I was hurt, but I am never the person to make excuses, so I didn't want that to be an excuse, not to other people but in my self-conscience. So, I just tried to play through it," said Jackson. "I just went into the last week with the mindset, I am going to do my best, if it happens for me great, if not I know I am injured and can go get it fixed."
Discussions of Bryson DeChambeau and Biana Pagdanganan's driving distance have made their rounds in golf media this year but keep an eye out for Jackson as she joins the LPGA Tour. This year on the "Road to the LPGA" Jackson averaged 288.16 yards in driving distance and was ranked No. 1 on tour.
"I would definitely say it's an advantage and it played a huge role in me winning at Winter Haven because it was so windy. Some of the holes that played into the wind I would have a shorter club in because I could get a good distance off the tee. But it's not something I work on or train to do. I'm really tall and my arms are really long and I do weird things at the top of my swing but it creates power and it works for me."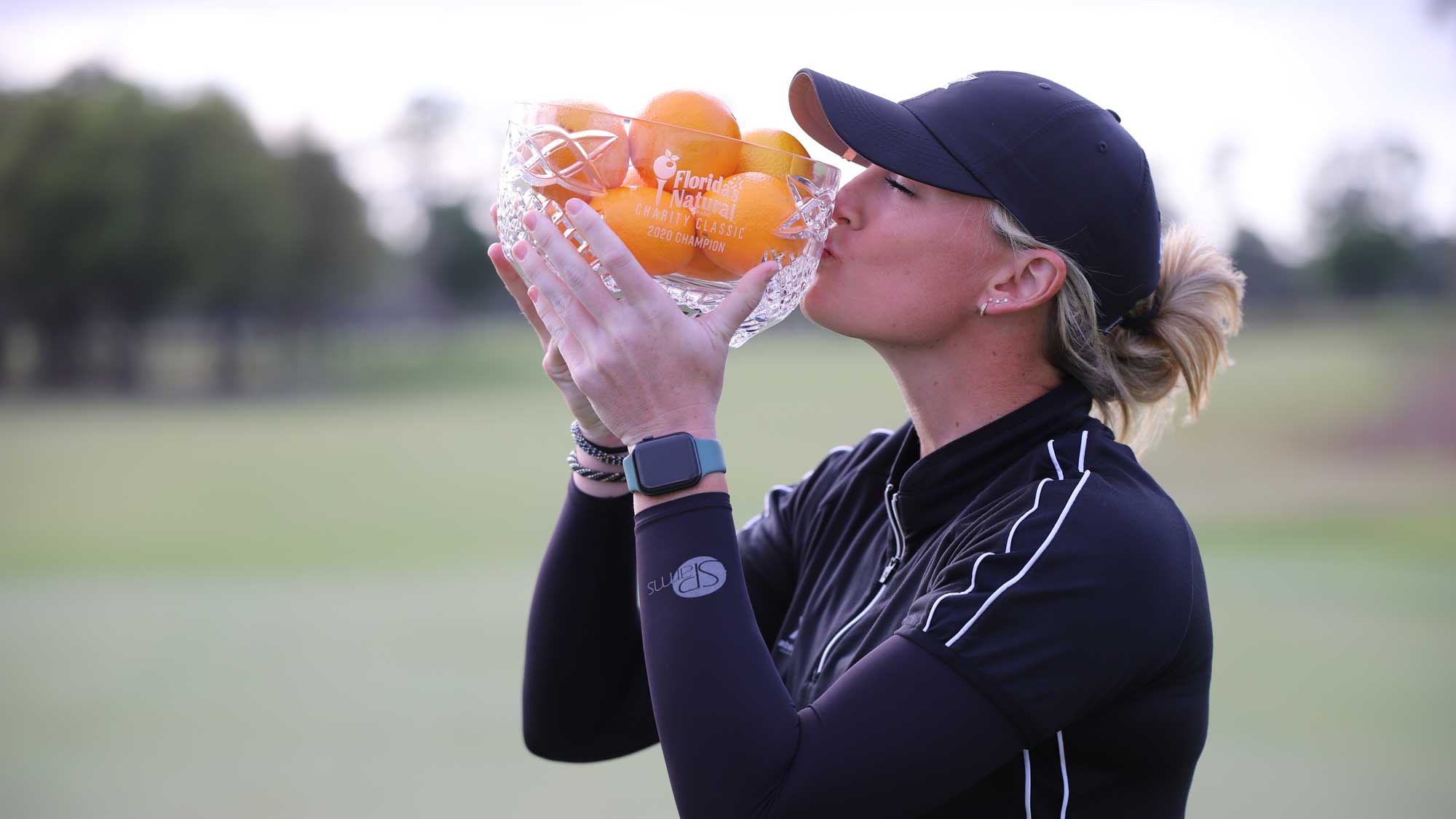 In addition to earning $41,723 this year and her first professional win, Jackson's finish in the top-5 earned her exemption into the 2020 U.S. Women's Open. This will be her second appearance at the major but first as a professional. In 2014, Jackson competed at Pinehurst No. 2 for one of the biggest weeks on the LPGA Tour schedule.
"I just remember the whole time I was there, I was like 'Where Am I?" I'm here with all the big dogs, what do I do? Am I walking in the right places? Am I doing the right things?" said Jackson. "Looking back, I wish I took it in more. But it's easy looking back now saying that now that I am six years older. That's another reason why I am really excited to play in it next month. I've been there and I know how special it is and now I can really take it all in and make the most of it."
Dreams coming true before her eyes, among a season of many obstacles, Jackson shared a few words for little girls around the world who one day hope to achieve their own.
"Work hard. Stay patient. And never believe that you can't do it."
"I know people all the time say that hard work beats talent. But it's so true. I feel like I am living proof of that. I feel like I was born with a really good athletic ability and I never worked hard up until a couple years ago. I watched all these people I'd grown up with and played with perform better than me and that bothered me. Working hard is number one. Staying patient and always believing in yourself."
For Janie Jackson, this is just the beginning. As the signs in her hometown say, the sky really isn't the limit after all.