After six months of no competitive golf to suddenly returning to a full schedule, it is certainly understandable that players, even professionals, could feel a bit tired. Though Rolex Rankings No. 5 Minjee Lee admits to feeling a bit strained, her results have been consistent with her placing in the top 10 at the Drive On Championship, Marathon Classic presented by Dana, and at last week's AIG Women's Open.
"I haven't had this kind of long stretch in a while and especially with the time changes and just travel-wise," Lee said of her recent travel. "I think my body is kind of adjusting and my mind a little bit is adjusting as well. I feel good, but probably a little bit on the tired side."
It goes without saying that playing golf well leads to more birdie and eagle opportunities. After having four eagles this season, Lee heads into the first round as one of the statistical leaders of this week's championship.
"I watched the two [eagles] in Marathon because I got tagged on Twitter. It's always fun to see the ball go in the hole. I think when you hit the shot you're trying to get it as close as possible, so if it happens to go in, that's a little bit of luck and a little bit of skill. But, it's always nice to have an eagle on the card."
Lee will start her first round on Friday at 7:44 a.m. off the 10th tee alongside World No. 2 Danielle Kang and No. 4 Nelly Korda.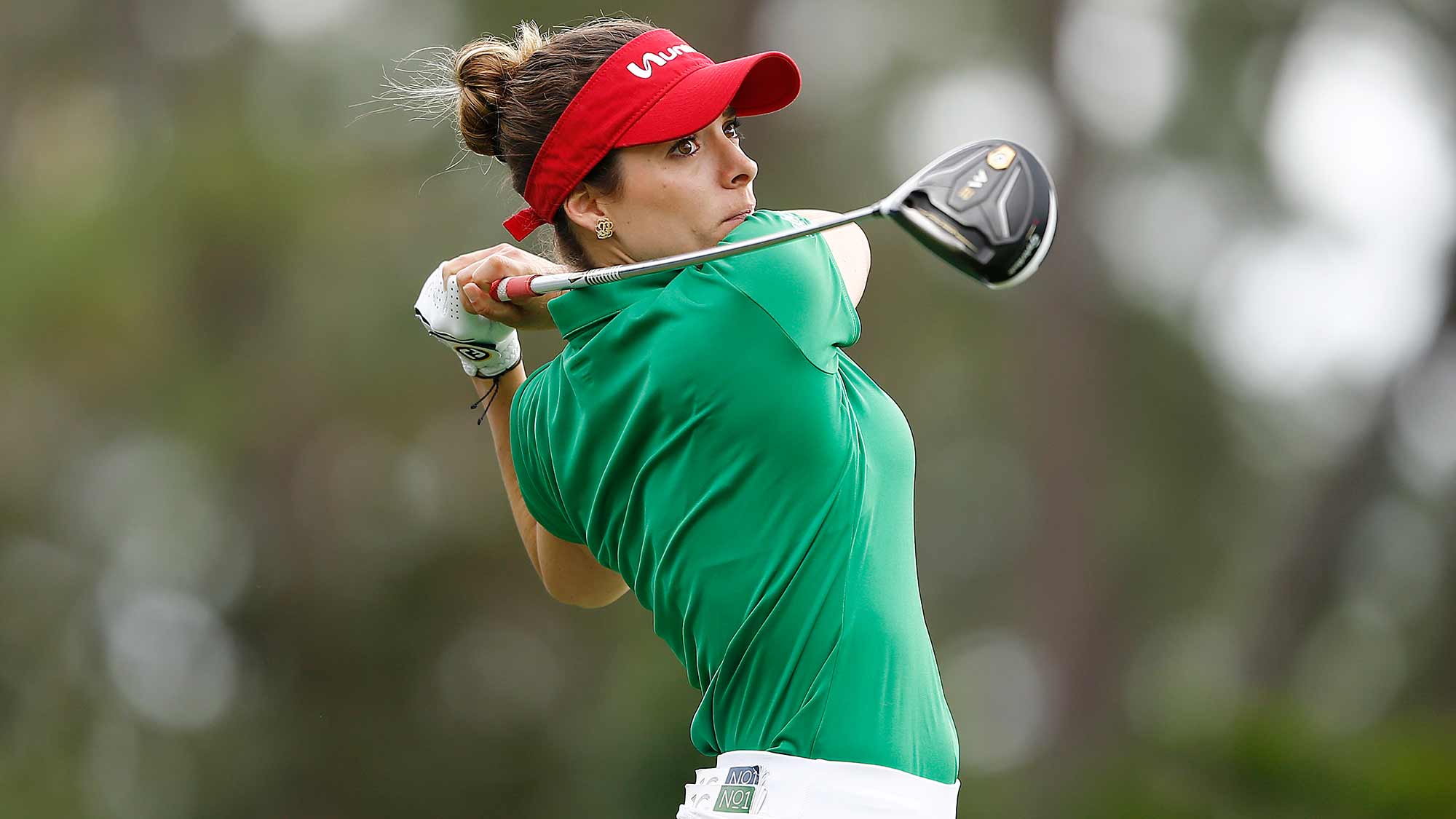 GABY LOPEZ LOOKING FOR A WIN AT HER "SECOND HOME"
Gaby Lopez captured her second career LPGA Tour title at the first event of the 2020 season, the Diamond Resorts Tournament of Champions, and returned to play after the COVID-19 hiatus at the AIG Women's Open where she finished T59. At this week's Walmart NW Arkansas Championship presented by P&G, Lopez is noticeably relaxed and happy to be back in a place so familiar to her and playing the game she loves.
"This is one of my ultimate favorite spots on the LPGA," Lopez said. "I am very lucky to be part the Razorbacks community. We have amazing people. The LPGA loves to come back, every friend out there on the LPGA, every player. They have housing and they have people just so welcoming and so open to have us here at Pinnacle Country Club again. It's just amazing to come back once again to Arkansas where it's my second home."
This week is made extra special for Lopez, who will be playing the first two rounds alongside World No. 6 Sei Young Kim and fellow Razorback Stacy Lewis.
"I'm looking forward to playing with her," Lopez said of Lewis. "It's been a dream come true for me to be able to play on the LPGA, be a champion here, and just play this golf course with one of the best players the tour has ever had, and at home. I mean, couldn't get better. I'm really happy to have the opportunity for tomorrow, and I think it's really nice to see when you're playing with such good players like Sei Young Kim and Stacy Lewis, to see lots of putts drop. When putts are dropping and when you see the ball going in, I think it's easier for you to visualize when your ball is going to go in."
The trio will tee off the first tee on Friday at 1:21 p.m.