Every life has its turning points, forks in the road that require a choice. Do you take the wide, safe route, the straightforward path you can see? Or do you take the narrow, bumpy trail with its hairpin turns and unknown endings? At the time, you often don't realize the importance of that choice. It isn't until you arrive at the destination that you realize what a difference the journey has made.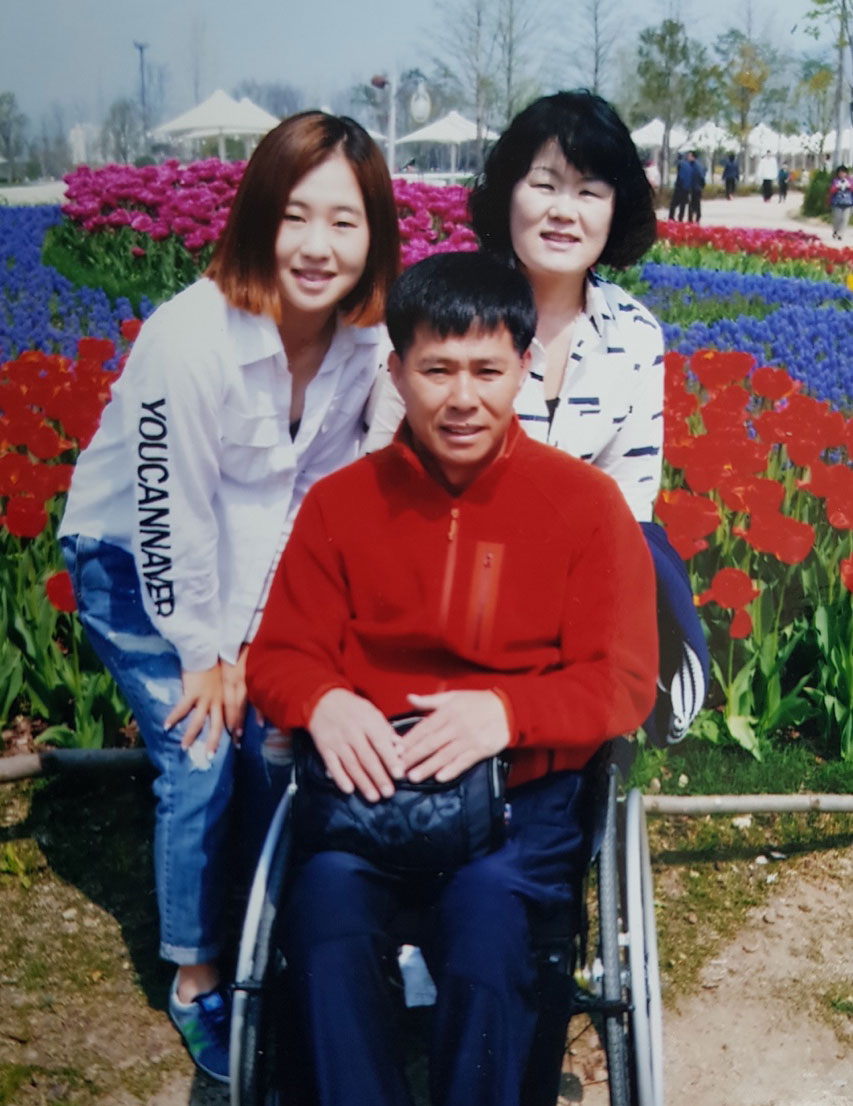 I took up golf at the age of nine. An acquaintance of my father was a teaching pro who suggested that I give the game a try. It was important to my family that I get out of the house and be physically active. My dad drove a truck for a living when I was born. But he was in a crash when I was four years old, an accident that paralyzed him from the waist down. At the time I didn't realize the importance of the choices he made. He could have wallowed in self-pity. He could have given up on life. Instead, he pressed onward, learning and adapting to new circumstances and doing his best for his family.
That decision made all the difference in his life. And his example made all the difference in mine.
When I was 12, like many children climbing through adolescence, I thought golf was boring. I didn't love the game back then. I felt like I'd been pushed to play by a family friend. There were many other things I wanted to do so I quit golf for three years. My parents understood. They wanted me to be happy.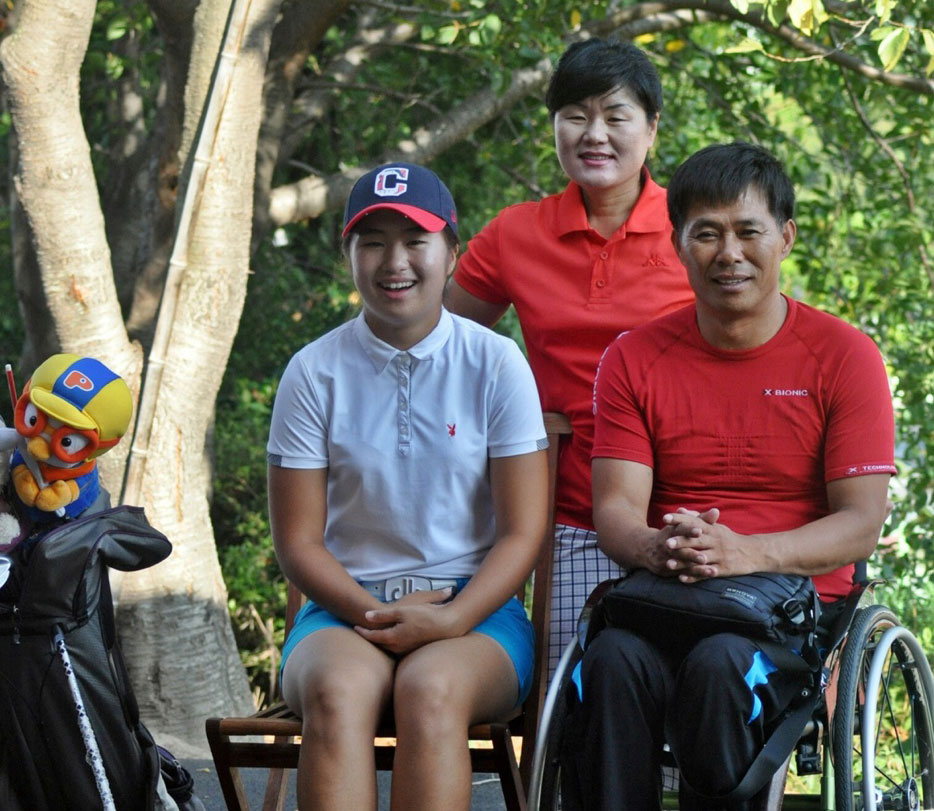 We lived in the small agricultural town of Suncheon, in South Jeolla Province, almost as far away from Seoul and city life as you can find in a country the size of Korea. Life is slower in Suncheon. People know each other. Few leave the area. Everyone feels connected.
When I took up golf again at age 15, this time because I wanted to, I thought I could become a teacher. If I could learn the game well enough, I could make a good living in Suncheon as a coach. But in order to become certified, you had to shoot in the low 70s so I worked hard on my game. By the time I was 17, a well-known instructor in Seoul knew of me and asked if I would move into the dormitory at his golf academy to finish high school.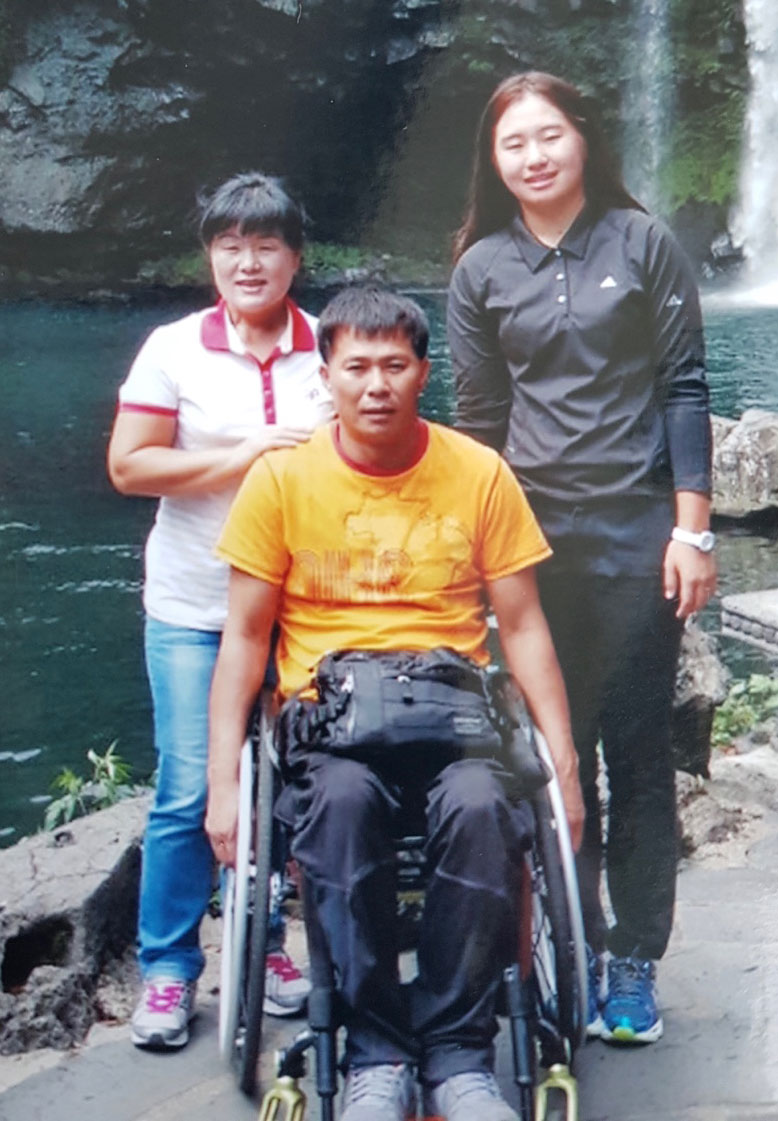 That was the first fork my road. I could have come up with legitimate-sounding reasons to stay home. My father, while strong-willed and self-sufficient, provided the perfect excuse – Oh, no, I could never move away from my wheelchair-bound dad. The truth is, I was scared. Would I be good enough? Would life in metropolitan Seoul chew me up? Would I be homesick?
I was nervous but I decided to move. That was my turning point. Not only did I realize that I could live on my own, that I could build friendships away from Suncheon and be disciplined enough to study and work away from my parents, I also got much better at golf.
In Sungeon, I had competed in regional junior and amateur events but never won anything. While at the academy, I won our national amateur championship, an event that included the best amateurs in Korea. Suddenly, I realized that I could compete.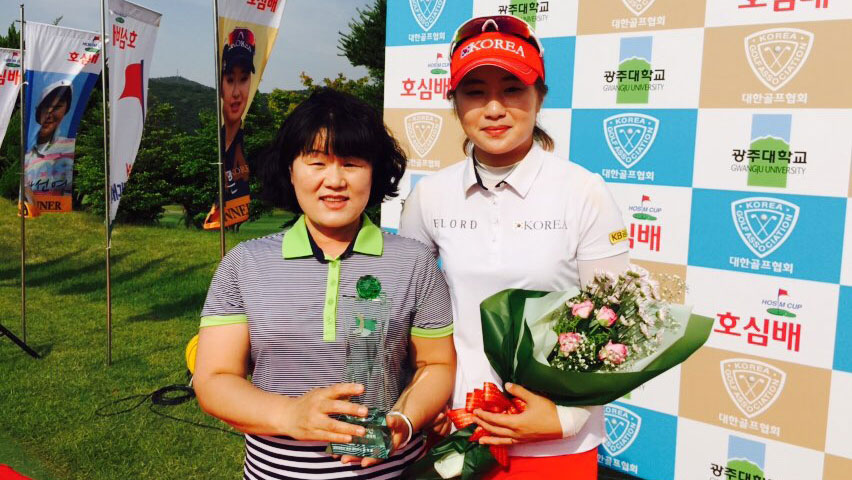 At age 19, it would have been easy to become a teacher near my home, a place where everything was comfortable and familiar. Instead, I joined the KLPGA where I was the sixth person named Jeongeun Lee. That is where the numeral 6 at the end of my name originated. I was a number, literally.
Then I started playing well. In my second year on the KLPGA I won four times and was the leading money winner. That summer, I also qualified for the U.S. Women's Open held at Trump National Bedminster in New Jersey. It was my first major and my first time playing against professionals in the United States. Of course, there was a lot of curiosity about the 6 in my name, which I chose to keep, not only because I think 6 is a lucky number but also because it made me different. I did my best to answer all the questions, even though I could not speak any English.
I finished fifth at that U.S. Women's Open and played in the final group on Saturday. That is when I realized I belonged with the best players in the world.
In 2018, I won twice on the KLPGA and was leading money winner again. I faced another fork in my road of life. I could stay in Korea, win KLPGA events and make a good living where I knew the people, the culture and the language; where I was close to family; where I wouldn't have to worry about food or transportation, currency exchanges or time zones. Or, I could go to LPGA Qualifying School in the hopes of playing all over the world in an organization where English is the predominant language.
Of course, I was nervous and a little afraid, not of the golf but of everything else. Had I not chosen the bumpy, uncertain paths earlier in my life, I'm not sure I would have joined the LPGA; might never have won the 2019 U.S. Women's Open or been the Louise Suggs Rolex Rookie of the Year.
I still felt bad that I couldn't speak English very well. I apologized to reporters throughout my rookie year about my poor language skills, which have gotten better but still aren't where I would like. That is why I became so emotional during my acceptance speech for Rookie of the Year at last fall's Rolex LPGA Awards ceremony. I worked for three months on my speech, memorizing words and phrases that were strange and foreign sounds to me when I began. But it was important for me to deliver that speech in English, to convey my heartfelt thanks to that audience in words they would understand.
Afterward, I received overwhelming applause. It was a moment that brought me to tears and one I will never forget.
This year, my English will be better. And when I win again, I will hopefully convey my gratitude with exactly the right words.
It won't be easy or smooth. But no road worth traveling ever really is. I am only 24 years old but that is a lesson I learned long ago.