"Sport has the power to change the world. It has the power to inspire. It has the power to unite people in a way that little else does." – Nelson Mandela
This past weekend, LPGA Tour players and the golf community put these words into action in a "Race Fore Unity," raising nearly $80,000 for LPGA*USGA Girls Golf and PGA WORKS. Aside from the charitable aspect, perhaps most impressive was how quickly this effort came together. The idea for this event came from where great inspiration is often found in this digital age: a group chat.
"Tiff [Joh] and I, and Henni Zuel and Jeehae Lee, have been working really hard for the last, I'd say eight, nine days now," said Morgan Pressel during an Instagram Live with fellow LPGA Tour player Tiffany Joh. "This idea for the Race Fore Unity came out of a group chat we have with a bunch of ladies that love to ride on our Pelotons. Through this quarantine, we've had a lot of chance to do that together, which has been a lot of fun."
When someone threw out the idea of racing for charity, the rest of the group jumped right on it. Just one week later, they announced #RaceForeUnity. The main event was a Peloton Bike ride led by Alex Toussaint. Other alternatives included yoga sessions and fitness classes led by Marina Alex, Amanda Balionis, and Hally Leadbetter, amongst others. It all came together quickly and yielded incredible results, with athletes, celebrities, influencers, golf executives and fans alike uniting for a common purpose: creating opportunities and breaking down barriers in golf.
The LPGA*USGA Girls Golf team rode for the newly established Renee Powell Grant, which will be awarded annually through The LPGA Foundation and the LPGA Renee Powell Fund. The objective of the Renee Powell Grant is to provide need-based grants to Girls Golf programs that serve Black communities. The grants will provide access, instruction, equipment and additional expenses required to be introduced to the game of golf and stay engaged with the sport.
"I'm a lifetime member of the LPGA – been a member since 1967," said Renee Powell, the namesake of the newly established grant. "If you go back into the history books and read what was going on in our country in the 60's and here I was traveling playing the Tour… So looking at where we've been, especially for myself and having this named for me and where I've come from, and in golf and in this day now, I think the mission is very important and says a lot about our association, the LPGA."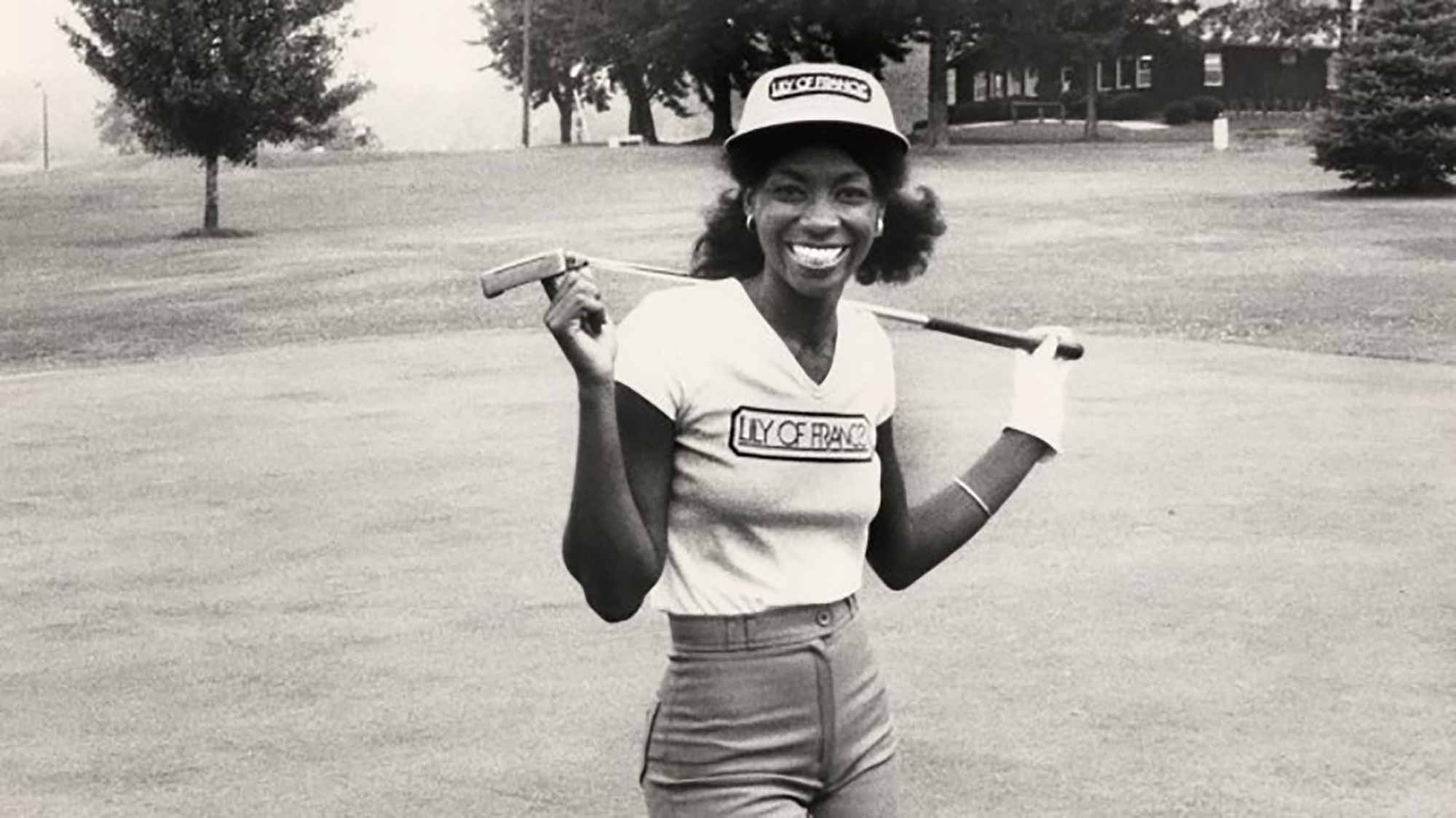 Powell, the second African American woman to ever play on the LPGA Tour, is currently head professional at her family's Clearview Golf Club in East Canton, Ohio. One thing that her father always stressed at his golf course was that everyone should have an opportunity to play the game of golf. Now, when Powell speaks with different people in the industry, she always asks, "What's missing? Who do you see that's not there?" The answer, she says, identifies the groups that we should be targeting to grow the game.
"We have incredible opportunities to grow our game and to get more diverse and inclusive," said Powell. "Then we also become more educated, and we learn a lot more. It's really important, because if you don't see anybody that looks like you, you don't have a tendency to want to do that. We need to really do a little more to change the culture of what golf is all about, in particular growing our Girls Golf programs and being very inclusive. So, I'm really proud and excited that some of the other Tour players decided to do this, and I certainly hope that this is something that's going to continue for a long time and be a nice staple for the LPGA."
During the #RaceForeUnity, Damon Hack of Golf Channel's Morning Drive took to Instagram for a live check-in with some of the Peloton participants. One of the people he spoke with was Annika Sörenstam, who was riding for Team Girls Golf and the Renee Powell Grant.
"First of all, golf is a sport for everyone," said the LPGA and World Golf Halls of Fame member. "It doesn't matter what gender, what skill, what age, what race. I know that people in the golf industry have big hearts, you know, happy to help. Again, we feel very lucky to do what we love to do, and to be able to give back to people through the game of golf.
"It's amazing what this team has done in a week, but also it shows what the golf community is capable of doing when we want to and when we need to."