No one could remember seeing her cry. Even during the down times, Denmark's Emily Kristine Pedersen has always shown a steely determination, an unrelenting approach to battle. She never gives away too much.
But something changed after her third win in as many starts. - something that she has been harbouring for years, something that she needed to achieve to persevere and become a true champion. The recently crowned Race to Costa del Sol champion has looked unstoppable all year, winning no less than five times in 2020 from 12 events and recording more than double the number of eagles as her nearest challenger.
Golf looks incredibly easy when you are playing well and full of confidence, but it has been a long and winding road for the 24-year-old - a road that was once smooth and running freely but has since narrowed and threatened to run off course; a road that almost led to her leaving the sport for good.
A road which brought us to Pedersen's tearful winning interview, one that caught almost everyone off guard.
An emotional @emilypedersen96 on a special win 🏆

💭"It was very special with my Dad. My Dad got me into golf & has been a big supporter all the way, it's really big to win with him."#SpanishOpen | #RaiseOurGame pic.twitter.com/CIxee2a9D2

— Ladies European Tour (@LETgolf) November 29, 2020
The realisation of what she had accomplished swept over her like a waterfall and, if she did not believe her credentials after a clean sweep of titles in Saudi Arabia the week previous, she knew for certain then that she was in the best place she has ever been.
To make things even sweeter, she had her Dad alongside to share it.
By her side, her father Jesper, who is former footballer for Naestved IF and currently the manager of FA 2000, was in pole position to watch his daughter demolish the field by four shots and claim her third LET title in a row – becoming the first player to achieve that three-feat since 1989.
"He got me into golf and he has been a big supporter the whole way," added Pedersen. "He kept me going when I was down and I was really happy to go through something really positive and good with him because he is right beside me off the course. Now, he has been there on it."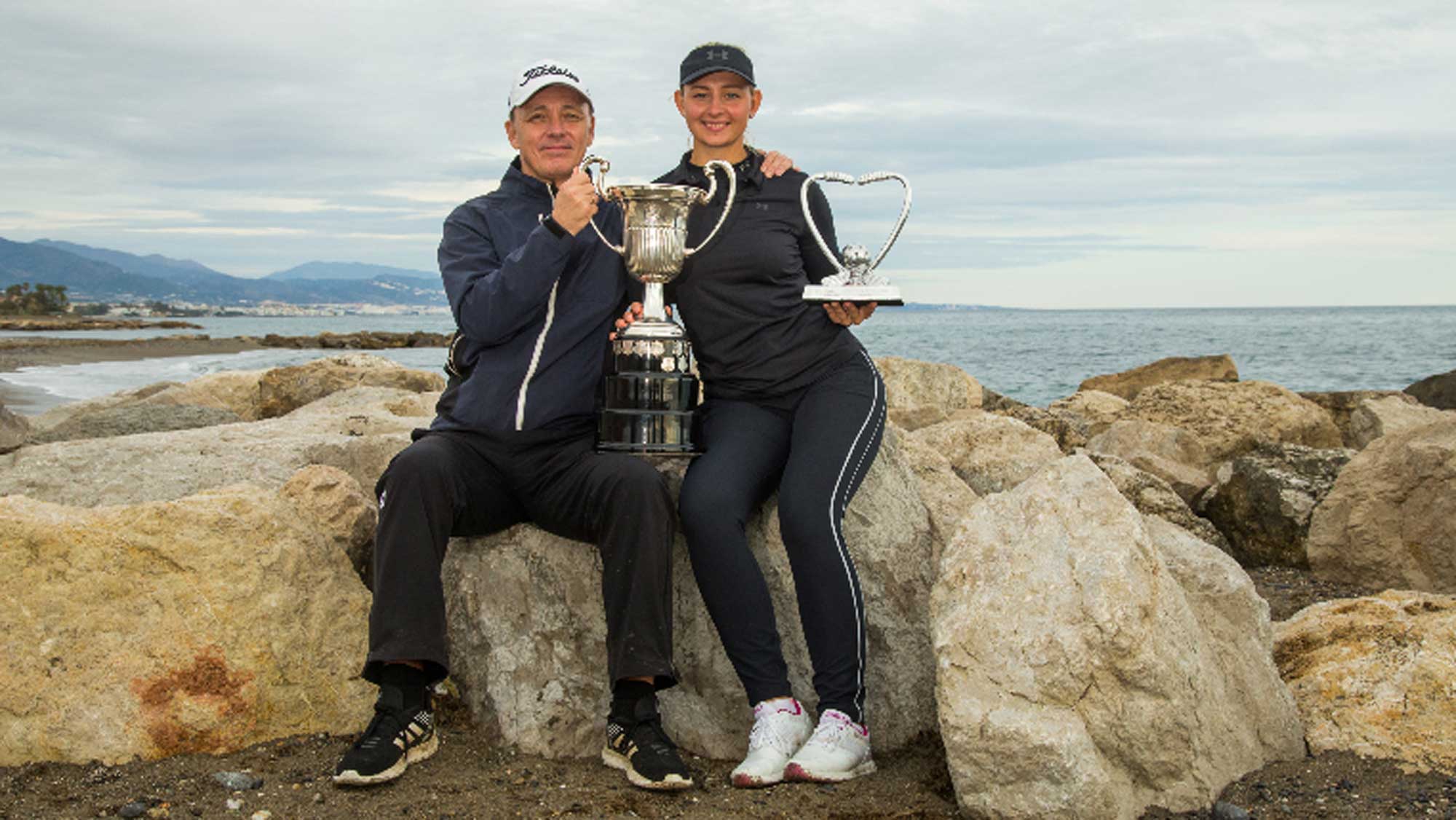 Like so many before her, Pedersen was a golfing prodigy. Starting the game at the age of ten, Pedersen flew through the Danish junior ranks and made the national team by age 12 before enjoying a glittering amateur career. She won both the European Ladies Amateur Championship and the prestigious British Ladies Amateur Championship.
Turning professional in 2014 (age 18) after a 4th-place finish at LET Q-School, Pedersen immediately turned heads. A big hitter, she had a brace of runner-up finishes followed by her maiden victory at the 2015 Hero Women's Indian Open. That earned her the LET 'Rookie of the Year' title.
Trending in the right direction, Pedersen looked at ease with professional life, which led to her being selected by Annika Sorenstam to represent Team Europe at the 2017 Solheim Cup.
"I only started to think about the Solheim Cup a month before because Annika started getting in touch with me, I didn't think I was ready but then, all of a sudden, it was an option. I was excited and couldn't wait."
Going down in each of her three matches, including a Sunday singles loss to Danielle Kang, Pedersen and Team Europe went on to be defeated 16.5 – 11.5 points.
At that moment, the roadblock emerged. And the fiery Dane left Des Moines Golf & Country Club a different person.
"I think maybe I wasn't ready; I was upset, and it knocked me. I didn't perform my best but then the fact that people were criticising that I was a pick, meant that I had to put all my energy into proving to myself and to others that I was good enough to be on the team.
"Before that week, and every week since I was 14 years old, I only thought about the round ahead of me and developing as a golfer, but my focus changed," Pedersen said. "I listened too much to the crowd."
With her confidence at an all-time low, Pedersen searched for answers and went on to make only six cuts in 20 starts on the LPGA the following year. She returned to the LET in 2019, having finished in 127th place on the Race to CME.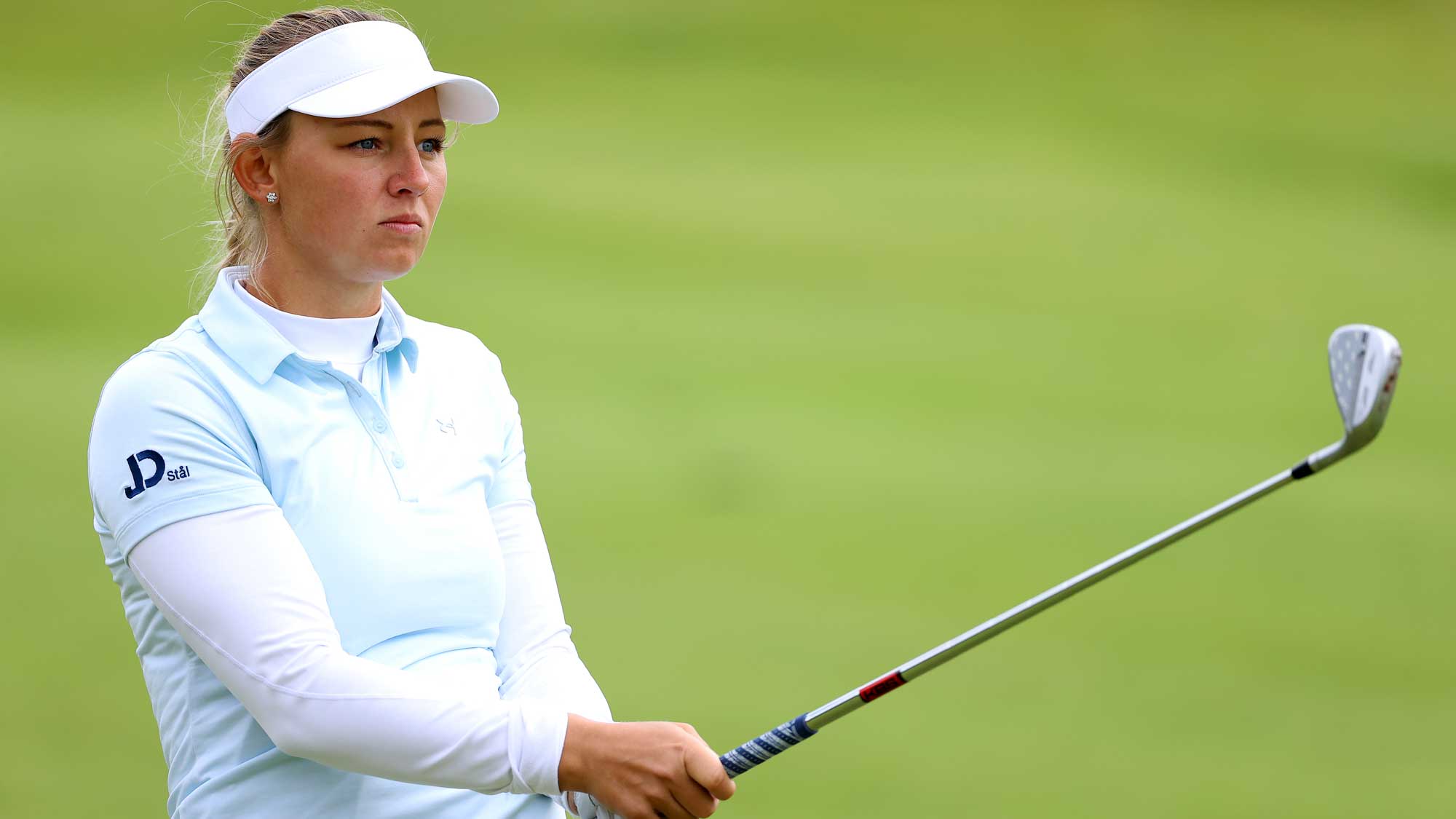 Another year of struggles saw her make only one cut in seven starts on the LPGA and eight cuts in 12 starts on the LET to finish in 55th place on the Order of Merit – dropping to a lowly 511 on the Rolex Rankings at the turn of 2020.
"I needed to mature and see the difference between Emily the golfer and Emily the person," she said. "I worked hard with a phycologist to make that clear. When I played badly, I thought I wasn't a good human being and I doubted I'd ever be back."
COVID-19 has affected professionals from all walks of life. But the solitude of lockdown seemed to be a saviour for Emily. Time at home gave her the chance to reflect, re-charge and resume as a new player when play restarted in August.
"I sat down with my coach in March and he said, 'how are we getting through this lockdown better than everyone else?' And that motivated me. If I hadn't had my struggles, I don't think I would have learned."
Leaning on her support team to find that belief, each of her victories this year has been special for unique reasons and each trophy has been lifted alongside a different member of her support network, ranging from her coach to So Yeon Ryu's regular caddie, Mikey Patterson, to her Dad.
Despite the differences all have played a part in laying the foundations for a meteoric rise up the Rolex Rankings to a career-high of 69.
The first win, at the Tipsort Czech Ladies Open, was the one she did not know if she would ever feel again, the one where she learned the most, coming back from nearly throwing away a six-shot final-round lead to birdie the 17th and eagle the 18th to run out as a four-shot winner.
The second and third came in Saudi Arabia, at what is fast becoming known as the 'Saudi Sweep'. Two triumphant weeks in the Kingdom confirmed the promise that she had shown; the promise that she could cut it with the best and deserved her place amongst the elite. Then Pedersen captained her team to victory in the new innovative team tournament.
Which leads us to her most recent title, at the Andalucia Costa del Sol Open De Espana - the one she could enjoy, the one where she could let her guard down. She could finally be 14 years old again and realise that golf is about more than the glory.
It's enough to being tears to even the steeliest of eyes.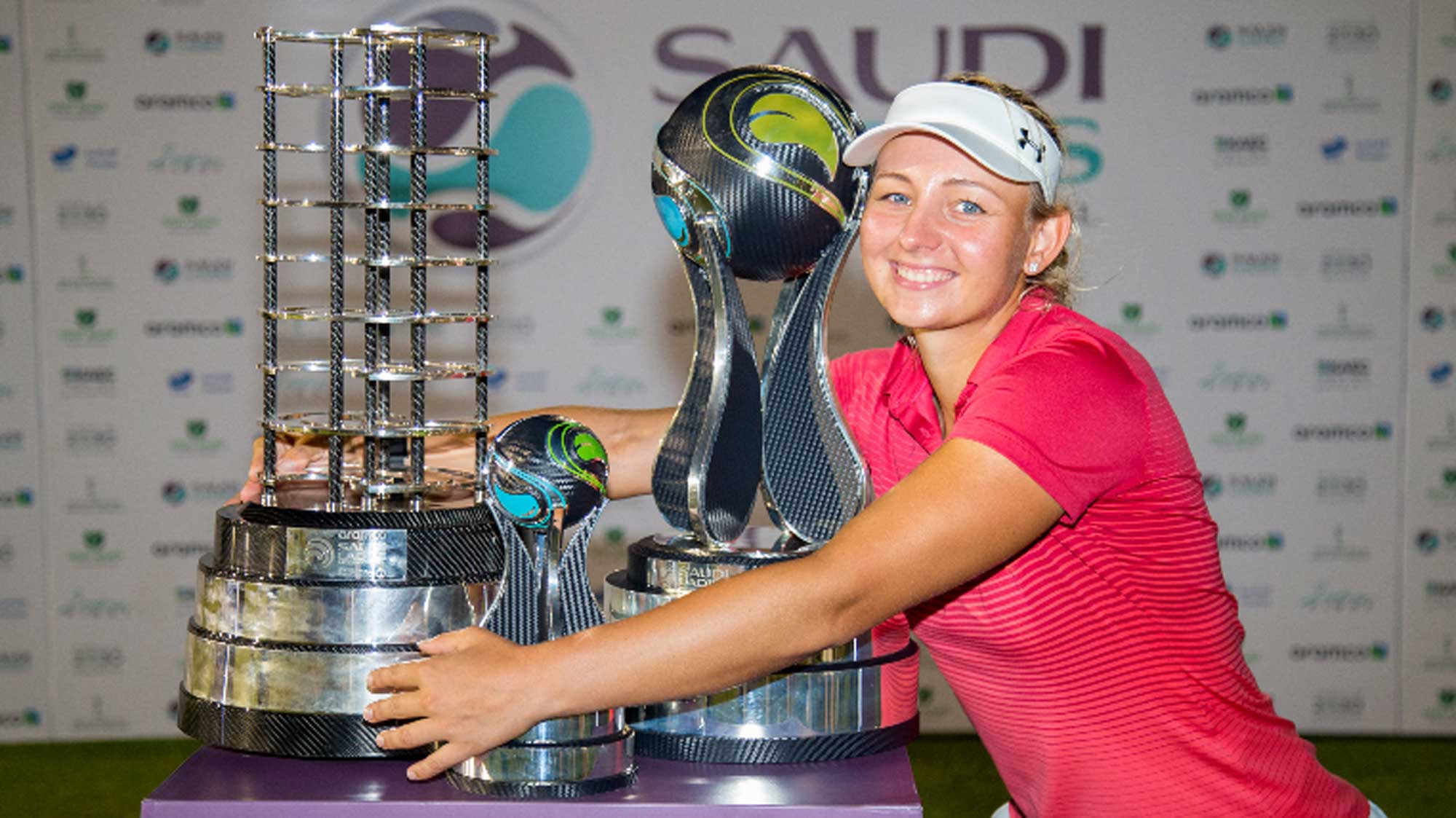 Emily Kristine Pedersen heads to this weeks' U.S. Women's Open at Champions Golf Club, Houston, Texas for the second time in her career, following a T41 finish in 2018.