STEPHENSON, MI HYANG LEE CHARGE OUT FRONT TO 18-HOLE CO-LEAD
Two-time LPGA Tour champion Mi Hyang Lee and second-year LPGA member Lauren Stephenson share the ShopRite LPGA Classic presented by Acer first round lead in Galloway, N.J., after each turned in an 8-under par 63 on the Bay Course at Seaview, A Dolce Hotel. Sitting one shot back at -7 is Nasa Hataoka and Ryann O'Toole.

Stephenson held the clubhouse lead following her performance out of the morning wave. It included a hole out for eagle from 137 yards with a pitching wedge on No. 14. The University of Alabama alumna also added eight birdies to her scorecard.

"I was in the rough and assumed it was going to skip forward," said Stephenson, who competed in the IOA Classic last week on the Epson Tour to prep for her eighth LPGA Tour start this season. "I saw the bounce and thought it stopped, which I was happy with because I was worried it was going to skip through the green and go over. I looked away and my caddie was like, 'I think it went in.' I didn't want to get excited then it was over the green, but yeah, it was exciting."

Lee recorded a bogey-free round this afternoon to join Stephenson at the top. A major key was her play on the four par-3 holes, which she played to 3-under combined.

"It was a really good start for me, and I really look forward to the next three rounds," Lee said after eight birdies on the Bay Course. "I didn't have any bad shots or bad putts, everything was good. It's a little wet and the greens are really soft, so it was easier to hit the long clubs in. I have experience tied for a lead in the first round before and need to concentrate on my golf then just keep going."

Holding down the fort in solo fifth position is Jennifer Song thanks to a bogey-free, 6-under 65. A total of six players sit -5 including three-time LPGA winner Katherine Kirk, 2019 Epson Tour graduate and 2020 LPGA rookie Patty Tavatanakit, and Jenny Shin, a ROLEX First-Time Winner in 2016.

Defending champion Lexi Thompson opened her ShopRite LPGA Classic title defense at -4 thanks to five birdies. She is joined by nine other individuals in a tie for 12th, including most recent LPGA winner at the Cambia Portland Classic, Georgia Hall.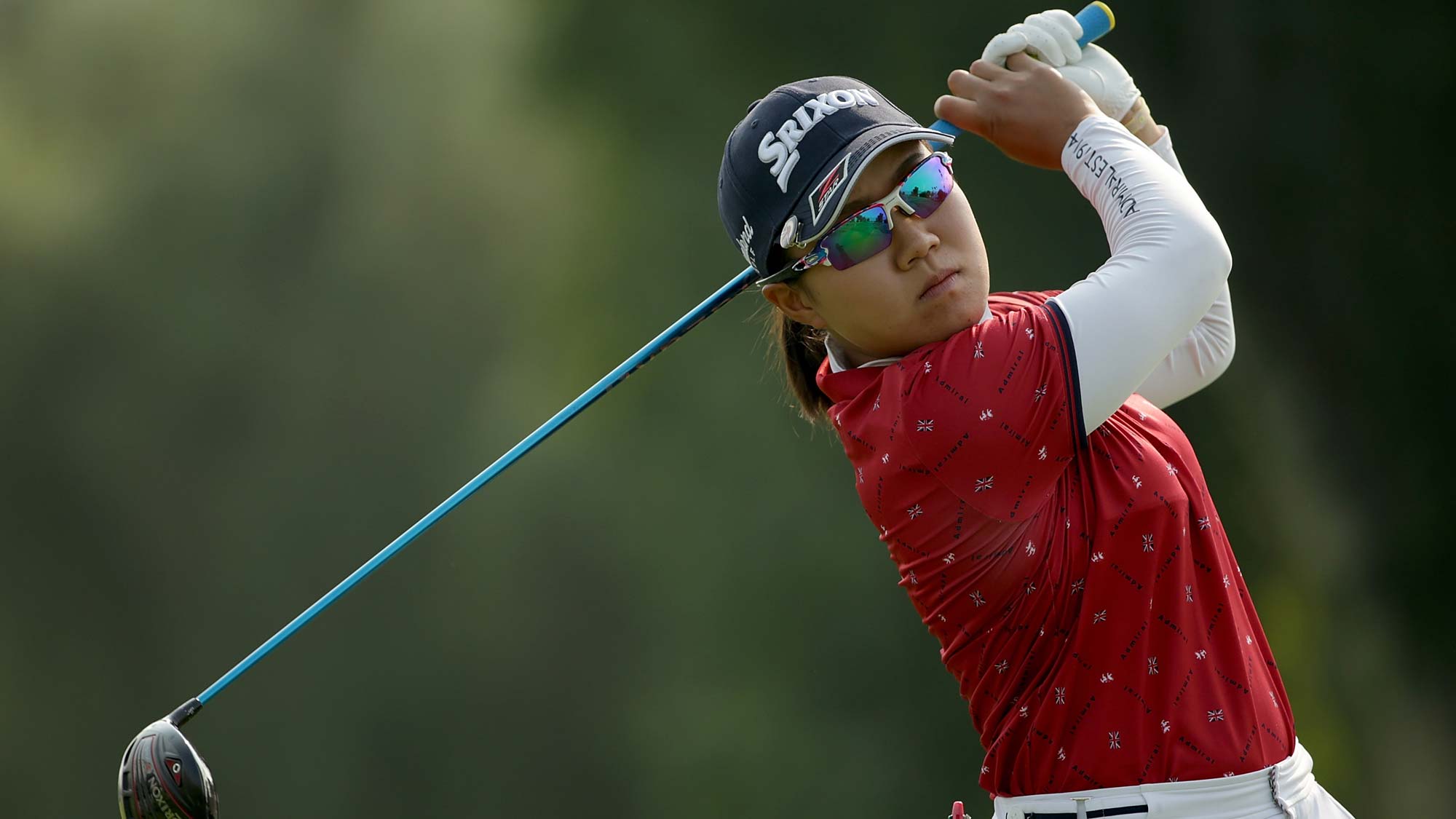 HATAOKA CRUISES TO AN OPENING-ROUND 64
Nasa Hataoka is making her return to the ShopRite LPGA Classic in a big way, thanks to a first-round 64 that puts her in a tie for third entering Friday. It's only her second career appearance on the Bay Course at Seaview, A Dolce Hotel, and first since 2017. The three-time LPGA Tour champion is trying to draw on the memories she has of Galloway, N.J., from her first start here three years ago.
"Feels a lot different than the first time I played, and I had a lot of quality shots out there today," said Hataoka, who recorded six birdies and a 24-foot eagle putt on No. 18. "I remember the fescue, rough and narrow fairways. Felt like playing a links golf course."
Since the LPGA Tour resumed play, Hataoka has only one top-10, a tie for seventh result at the ANA Inspiration. It's the little things, she said, that will help yield another top finish. "Since the restart, I am getting my feel back with the putter," said Hataoka. "That was a big thing. I had some long putts today, so that was very big."

O'TOOLE STARTS BOGEY-FREE AT SHOPRITE LPGA CLASSIC
Ryann O'Toole feels her game coming back and admits it has been a challenge finding momentum. Through eight events in 2020, O'Toole's highest finish is only a tie for 62nd at the ANA Inspiration. But she said she's finally seeing the fruits of her labor, and so did the rest of the world after a first-round 64 at the ShopRite LPGA Classic presented by Acer. It's her lowest 18-hole score on the season, and she is proud of her work that she has put in recently.
"I felt like it was just a slow process back, just having that layoff and not being able to work with your coach for that period of time. Arizona was on shutdown and you couldn't fly to us or anything," said O'Toole. "Made it tough and now just getting back into the swing and seeing where things are, it's a weird year to say the least."
O'Toole said she is even looking ahead to next week—the KPMG Women's PGA Championship—where she is currently the second alternate. She booked her flights like she was in the event and wants to fight for her chance to play through the ShopRite LPGA Classic.
"I just feel like I've been staying patient, not getting discouraged, keep working on the right things, and it showed itself," O'Toole said. "As a competitor, a golfer, I hate being an alternate. I'm second alternate, so there is a winner this week and I want to win so I don't have to sit and wait and hope that I get in. If I do, if someone else plays better, good for them."