Annika Sörenstam. Anna Nordqvist. Pernilla Lindberg. Just a few of the Swedish professional golfers to find tremendous success on the LPGA Tour. You might soon add last season's "Road to the LPGA" rookie, Frida Kinhult, to that group as she joins the LPGA Tour in 2021.
"I was probably too young to see her (Sörenstam's) career highlights, but there is Youtube," said Kinhult, who competed in the ANNIKA Cup, ANNIKA Invitational and, in 2017, was awarded the Annika Sorenstam Trophy. "I've read about what she has done in her career and now follow what she's doing for girls' golf. You just look at her and want to do what she has done."
Kinhult's hometown of Fiskebäckskil is found on the small island of Skaftö, Sweden. She describes the town as near 10,000 people in the summertime and closer to 1,000 residents or less year-round. Set between the major city of Gothenburg and border of Norway, Kinhult was raised in a small-town, family environment.
"It's kind of a big family over there. My classes were probably between five and 15 kids each year. It's very small," said the 2020 Epson Tour Graduate. "It probably takes 15 minutes to drive from one side (of the island) to the other and the golf course is in the middle. I grew up about a full 9-iron shot away from the 17th green, so I was always walking out to the golf course."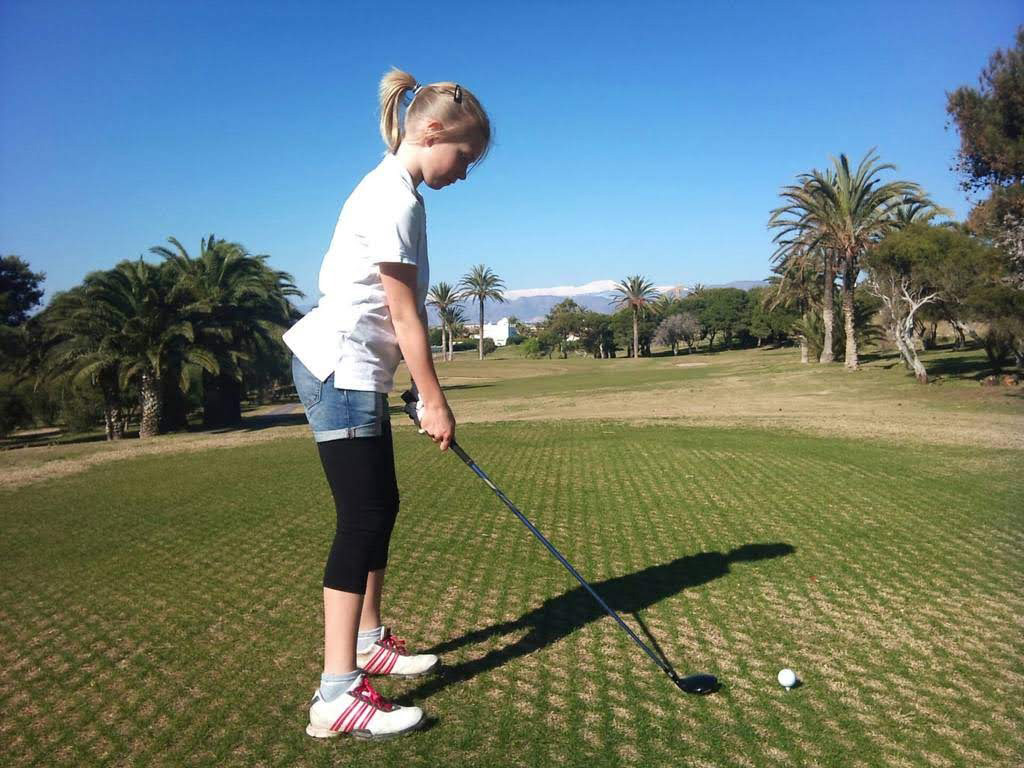 Golf was a social event growing up not only for her and her classmates after a school road trip, but also for her family. This season, Kinhult had both her mother, Ingela Eriksson, and father, Mikael Kinhult, on the bag. Mikael excelled as a teaching professional for 27 years. He now focuses on helping his two children navigate and succeed in their professional careers. Marcus Kinhult, Frida's brother, currently competes on the European Tour. To say the sibling rivalry has just begun would be far from true. Kinhult and her brother have always driven each other.
"The whole family is very competitive. It has always been. For example, if we put the shower on super cold, who could stand there the longest. We compete with everything even just stupid things, but it's fun," said Kinhult. "A few weeks ago, when I finished 5th in Daytona Beach and he finished 6th (at the Aberdeen Standard Investments Scottish Open), since I had a better finish, he had to go to a restaurant to ask about all the vegan options but then order the largest steak on the menu. Some things are embarrassing, but it's all for fun. I think it's motivation for both of us, too."
Before golf was No. 1 on Kinhult's priority list, she was fairly competitive at table tennis and even ranked nationally in the top-10 of her age group. But the older she got, the more potential she saw in the future for her golf career. Each year, as her eyes were opened further on what her future might look like, she decided that the United States would be part of her journey.
Kinhult toured U.S. universities and decided on Florida State. While her path from junior career to the Epson Tour to the LPGA Tour may appear straight, she hit a red-light at FSU.
"I wanted to go back home after two months," she said. "I really like writing down stats and going through numbers and practice. Before I got here, I would practice on average 30-35 hours a week because I was taking online classes and could practice all day. Then I come here, and I have 20 hours of class and have to study on the weekends and at night, so my average practice and workout time went down about 8 hours a week. I asked myself why I am doing this, this is not the best for my golf. I wanted to go home so I could practice more."
The solution was learning "the American way of living." Kinhult educated herself on more than just how to improve her skills, but on other parts of a professional career, like learning different types of grass and how to travel in America.
Advice she has kept in the back of her head this year and will going forward comes from Swedish National Team Coach, Fredrick Wetterstand. "He told me, 'Don't expect anything but always be prepared for everything,'" Kinhult said. "For example, at Pinehurst, I started the week with a 9 but came right back with two birdies. Anything can happen. Even the week in Davidson, I knew I had to win, but also, around 14 other players had to be in the right position to not jump ahead of me."
Kinhult has competed as a member of the European Girls Championship Team in 2015, 2016 and 2017, the European Ladies Championship Team in 2018, the Junior Ryder Cup Team in 2016 and the PING Junior Solheim Cup Team in 2017. With many experiences and memories from these unique stages, one moment stands out above all.
"The European team championship has always been a great experience. We came in second place when we lost on the very last hole against Italy in 2016," said Kinhult. "It was very tight with three matches going on, it was going back and forth who was in the lead. So intense. And in the photo, you can see everyone standing there with a straight face during the ceremony and so sad. After that, we won it four years in a row. So, I see that photo as motivation."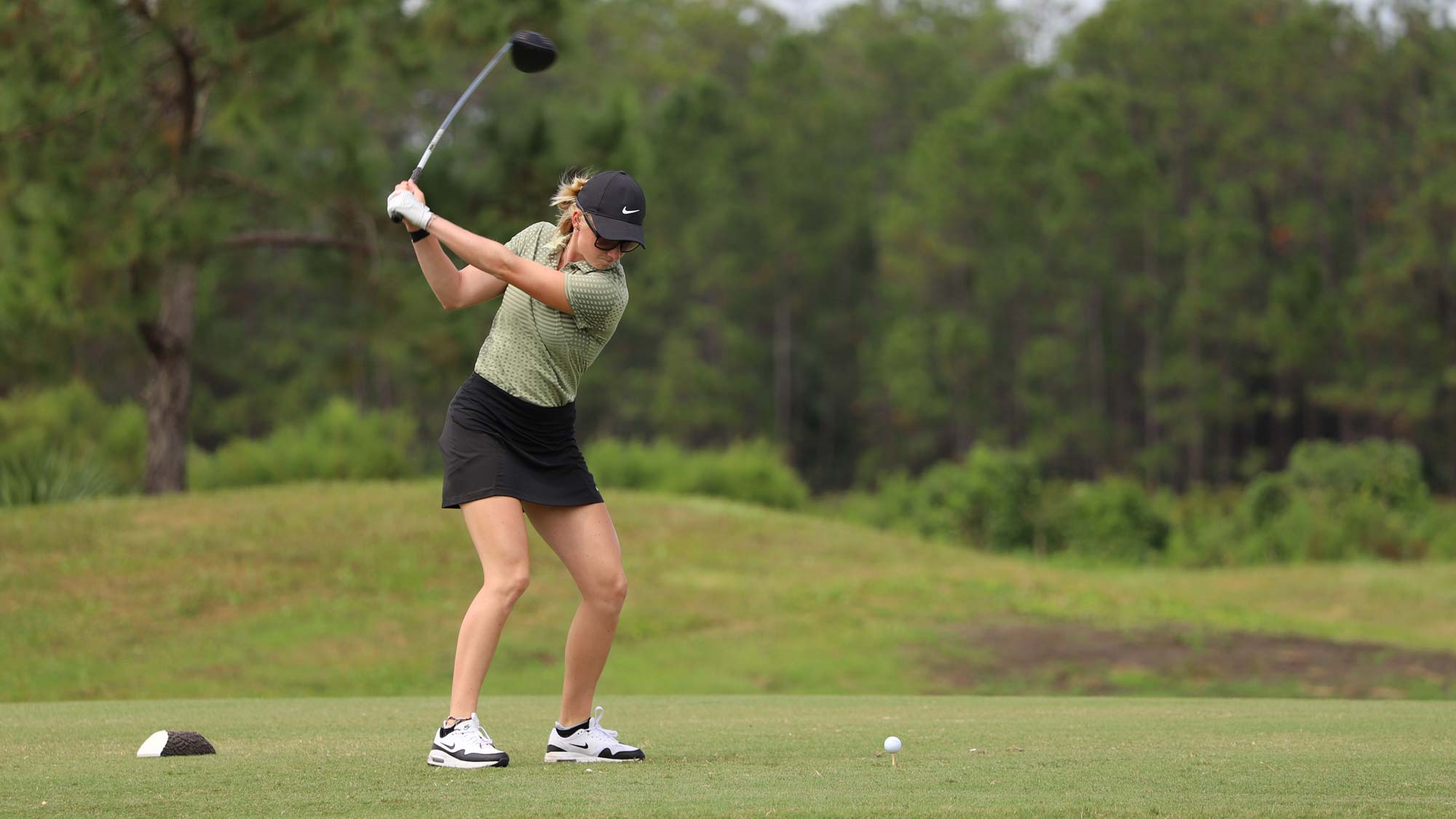 With friends, family and her hometown cheering her on from afar this season, Kinhult finished No. 4 in the Volvik Race for the Card. With her top five finish, she was awarded exemption into the 84th U.S. Women's Open from Dec. 10-13. She is no stranger to LPGA Tour major tournaments, as she competed in the 2018 Ricoh Women's British Open, 2019 ANA Inspiration and 2019 AIG Women's British Open as an amateur, but this year she will travel to Houston with the experience under her belt and a fresh outlook for the week.
"I played three majors as an amateur and my mindset going into them was not the best and I was thinking way too much," said Kinhult. "I've tried to learn from that and to not expect anything but be prepared for everything, but also just have some fun competing in my first one as a professional."