SAN FRANCISCO, Calif. | She thinks about it often, drawing on the memories and using them as inspiration.
So Yeon Ryu won the U.S. Women's Open at The Broadmoor in Colorado Springs a decade ago, the summer of 2011. At the time, the 21-year-old from Seoul with a pageboy haircut and beaming smile didn't speak much English and wasn't even sure if she wanted to come to America. Then, she birdied the 72nd hole in regulation to tie Hee Kyung Seo and force a three-hole aggregate playoff, which Ryu won in a trot, putting on a ball-striking clinic and birdieing two of the three.
Ten years later, a lot has changed. Today, on the golf course, she pulls her hair back in a casual bun and carries herself with the calm confidence of a 30-year-old who has climbed her mountains. She has been the No.1 player in the world; she has her named etched on the Rolex Player of the Year trophy; she owns another major, the 2017 ANA Inspiration; and she has five top-5 finishes in the U.S. Women's Open since that 2011 victory. She also speaks flawless English, mastering the nuances of humor and irony and perfecting verb tense and conjunctions, the connective tissue of the language often missed by those who learn it in adulthood. Her caddies have been Australian and British - she's picked up slang from both – and she has lived in California and Texas where she knows all the best restaurants. Through it all, whenever a moment of doubt or tension arose on the course, her mind raced back to that summer in the Rockies.
"I've always thought that if I have a wedding in the U.S., (the Broadmoor) will be the venue," she said. "It will always be a special place for me. And whenever I'm in a tough situation, like I need to make a putt to be in a playoff, I'm always thinking about that week (in 2011). I made a birdie on the 72nd hole when I had to. Still today, that gives me confidence that I can do it again."
But that week in 2011 was far more than a confidence boost. As Ryu put it 10 years later, on Tuesday at Olympic Club after a practice round in what will be her 11th U.S. Women's Open appearance, "In my hotel, the USGA has put up some marketing materials and one of them says, 'It's not just a game changer. It's a life changer.' They're right. Winning a U.S. Women's Open changed my life. For starters, I'm in the U.S. now. I never thought I was going to be in the U.S. for this long. But my life is here, now."
Some things changed gradually. The decision to base herself in the States and Americanize her thinking came with time. But some things changed overnight.
"All of a sudden people began to recognize me," she said. "Before that, I was just another player from Korea. After that win, everybody knew my name. And when I joined the LPGA Tour in 2012, everyone was so welcoming. I made a lot of friends because people knew that I was going to be out here for a while, all because I had won the U.S. Women's Open.
"Another thing: I said often that I wasn't going to play golf for a long time. I was really going to have a good experience, maybe play golf for a year or two, and then quit. Life in the U.S. was a bit different than my life in Korea. But after that U.S. Women's Open (victory) as a golfer, I preferred to stay on the LPGA Tour. And I enjoyed golf more and more."
There have been other surprises. When the U.S. Women's Open came to New Jersey in 2017, Ryu toured Golf House and the USGA Museum and found her name in the Hall of Champions. "It was overwhelming, really," she said. "It was a thrill. And I really couldn't believe it. Seeing my name with Rory McIlroy and the other champions, I'd never seen anything like that. Having my name on that wall means I'm part of history. It's going to be there forever."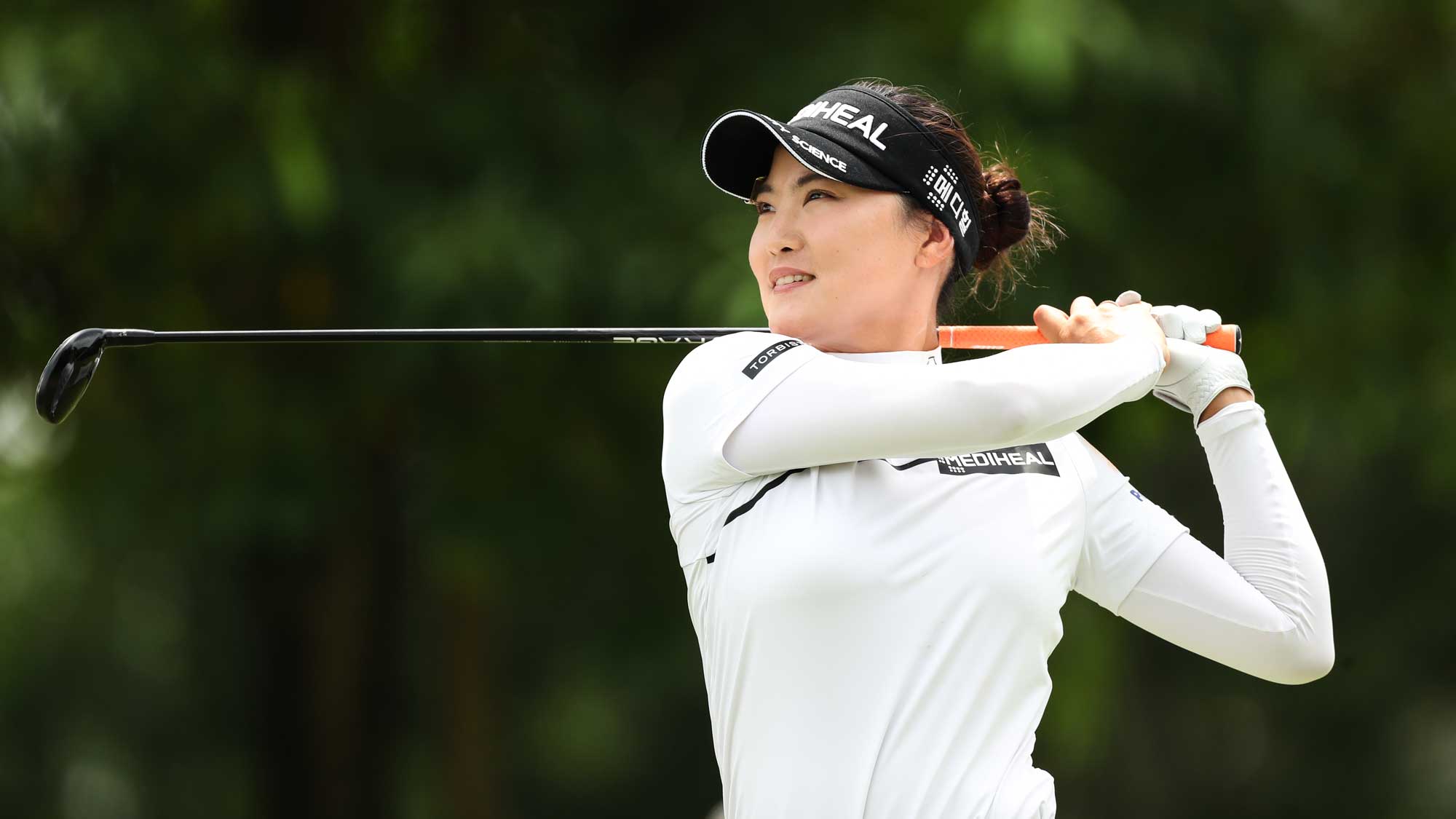 The smile is unchanged. Ryu remains one of the kindest people in the game's history, a trait people sensed in 2011 and one that has been validated with every interaction she has had in the decade since. But she also isn't through. The challenge of Olympic Club, where shaping shots into cambered fairways, curving balls into a cold and holding wind, and remaining calm and patient throughout the most grueling and demanding test in the game, remains right in her wheelhouse.
"The U.S. Women's Open is always asking me tough questions, always asking me to learn a new skill," she said. "I enjoy that challenge. Every day, every year, you have to learn a new shot each time. You have to have all different shots. My goal is to get it in the middle of the greens here and not think about birdie. If I have a chance to make a birdie, I have to take advantage because it's going to be a rare opportunity. But I'm not trying to beat the golf course. I'm not going against the golf course. I'm trying to do what the golf course asks of me. That mindset makes me enjoy the challenge."
Then she looked down the hillside from the clubhouse to Lake Merced where the Lake Course at Olympic Club lay like a sleeping dragon.
"I was really super fortunate to win the U.S. Women's Open in 2011," Ryu said. "I hope I can win again."