2020, while such a strange year in so many aspects, was a competitive year to remember for Sei Young Kim. She captured her first major title at the KPMG Women's PGA Championship, added a second victory at the Pelican Women's Championship and earned Rolex Player of the Year honors for the first time. So after a year of off-course hardship and on-course success, no one can blame the 28-year-old for enjoying some hard-earned time off.
"I had a lot of fun during the off-season because I didn't touch the golf club. I just enjoyed time and spend time with friends and then get to see them," said Kim, who spent nearly two months back home in the Republic of Korea before returning to the United States last week. "And I did a lot of things, like pilates, yoga. Yeah, it was fun."
Now sitting second in the Rolex Women's World Golf Rankings, Kim comes to Lake Nona Golf & Country Club refreshed and ready to take a hopefully more normal season. With LPGA Tour legend Annika Sorenstam in this week's field, Kim would relish the opportunity to play alongside one of her ultimate golf icons.
"I was so excited to have the change to pair with her," said Kim. "Very low percentage, but hopefully. If I can, I want to play with her because she's my idol when I was young. When I played the hole 14 or 13, someone told me like that house is Annika's house. I was like, Wow, that's huge!"
With 12 career LPGA Tour victories, Kim still needs 60 wins to match Sorenstam's mark of 72. But Kim's goal for 2021? It would move her firmly in the right direction.
"I want to win three times in this year. Then the season is very long, so I want to just enjoy with my group and all the players," said Kim with her trademark bright smile. "So it's hopefully, yeah, fun all year, and then, if I reach the goal, it's going to be another happy."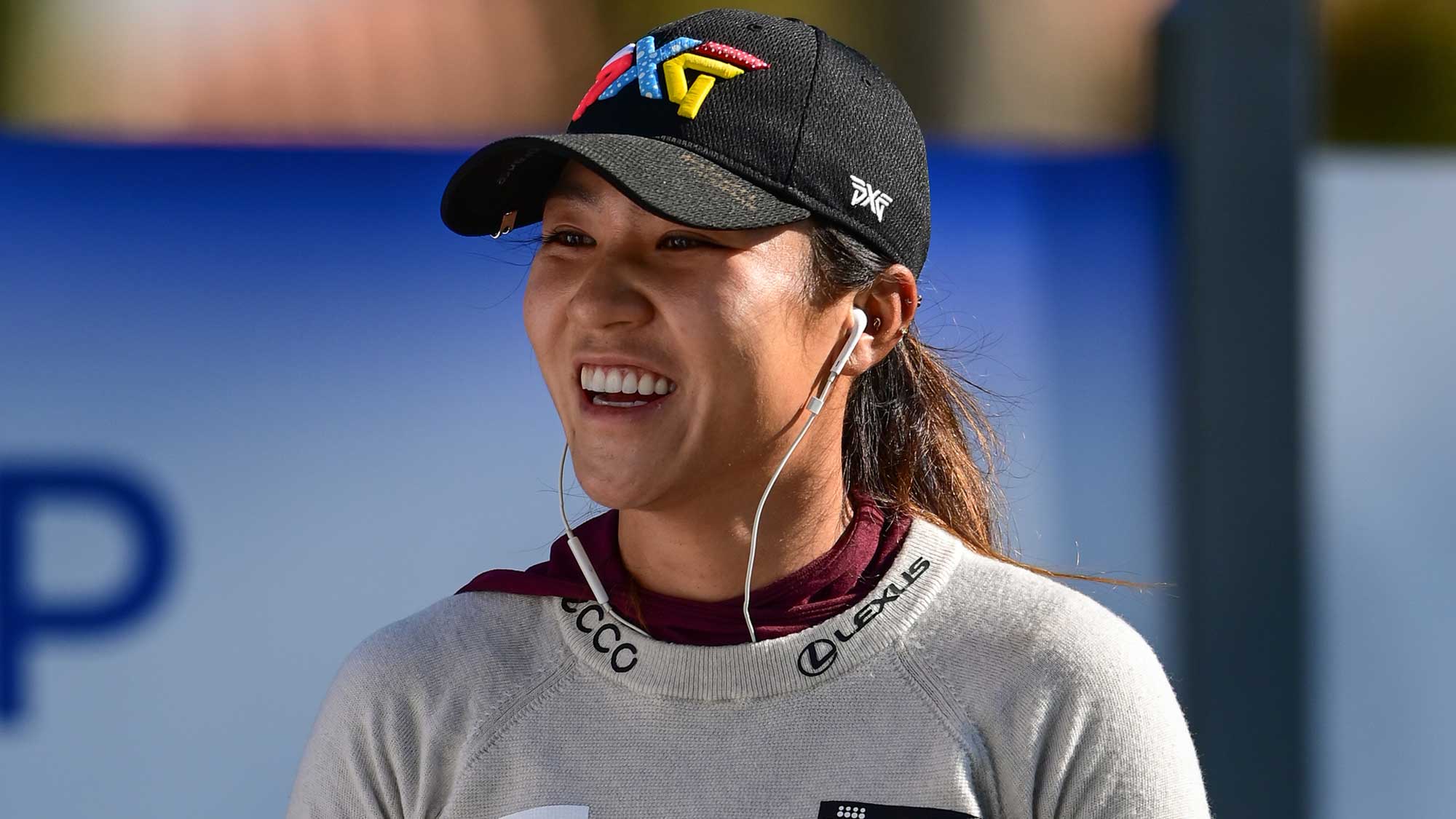 Lydia Ko is Seeing her 16th LPGA Victory this Week at Her Home Course
In her first LPGA event since finishing in a tie for fifth at the 2020 CME Group Tour Championship, 15-time LPGA Tour winner Lydia Ko is looking forward to playing this week's Gainbridge LPGA at Lake Nona Golf & Country Club in Orlando, Fla., right in her own backyard.
"Obviously extra excited to play at a golf course that I play at for the majority of my off-weeks and off-season. I was kind of surprised when I heard the tournament was coming here," said Ko, who has lived in Florida for seven years. "When I heard it was at Nona I wasn't sure if this tournament was going to be on any schedule, but being here at the course I pretty much live and practice at, I knew it was kind of a no-brainer for me to play."
Getting to play at her home course doesn't mean Ko won't be faced with any surprises. One of the best came this past Saturday, as Ko teed it up alongside LPGA and World Golf Hall of Fame member Annika Sorenstam, who is playing in her first official event since 2008 this week.
"I was like, 'Yeah, I'll play with Haley (Moore),'" reported Ko, who didn't know she was about to enter a practice round with the legend. The foursome ended up being Ko, Sorenstam, Lindy Duncan and Haley Moore. "I think all four of us played pretty well. We ended up winning by a really small margin on the back. Overall, Annika and Lindy won, but at least we could say we got credit to say we won the back nine."
Ko, considered one of the finest players of her generation, has nothing but admiration for Sorenstam, who retired when Ko was just 11 years old.
"I think she is the GOAT, so it's pretty cool that I get to play in the same field as her," said Ko. "I got to play my first-ever round with her on Saturday here, and that was super exciting. I was like, Man, this is borderline line very nerve wracking."