As the LPGA Tour prepares for the Drive On Championship presented by Volvik at Golden Ocala Golf & Equestrian Club, the winner of the most recent Drive On Championship at Reynolds Oconee reflected on the personal message behind Drive On and what it means to be a champion of a Drive On event.
"Obviously, the Drive On Championship for me is always going to be a special one," said Ally Ewing. "But I think just the message that the LPGA is trying to send with that campaign, I think it's reaching far beyond golf. To use our platform, the LPGA Tour, to reach the younger generation or even kids who are just constantly being reminded to Drive On, whether you have a deficit or a setback in life. Maybe you have Type I diabetes. Maybe you have something in your life. It's just a reminder to Drive On in this life and in golf."
Ewing's personal story of battling Type 1 diabetes and going on to not only compete on the LPGA Tour but become a winner and a member of the 2019 U.S. Solheim Cup team is exactly what Drive On means.
"When I found out (I had Type 1 diabetes) right after I got my tour card from the Epson Tour, the overwhelming feeling for me when my doctor called, it just felt like, how am I going to actually overcome this and I'm just now getting started on the LPGA. It was kind of like an, 'Oh, no' moment. In reality the doctors, technology, have advanced so far in the Type I diabetes community that if you really take care of yourself there are so many things out there for you to be able to manage it.
"It's an everyday battle. Some days are different than the others, but you just manage it. You stay on top of things."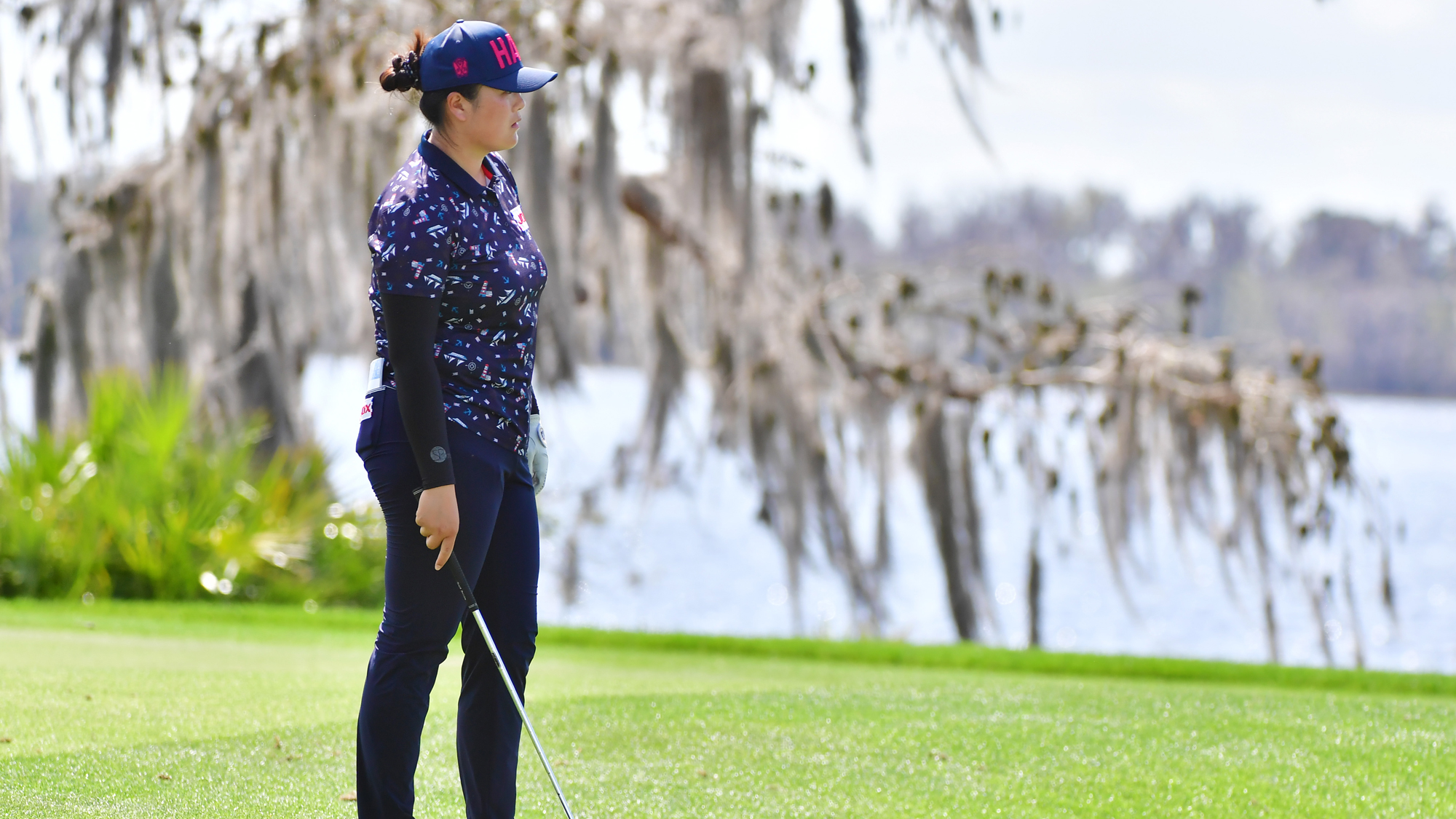 Angel Yin Happy to Enjoy the Golden Ocala Experience
Not quite a year after taking herself out for the season due to a nerve-related shoulder injury, five-year LPGA Tour veteran Angel Yin is as happy as she's been and as healthy as she could hope for ahead of her second event of the 2021 season.
"I feel good. I felt really good after the results I got last week. Going into last week, I was actually really nervous because of my results last year and what I was going through," said Yin, who placed seventh at Gainbridge LPGA. "I know I didn't have that much time and I was changing a lot of things, so I was quite nervous with how everything was going to go. But I was really happy. Being able to the play in the last group meant a lot to me. It was more about testing myself and seeing where I am."
With a new tournament comes a new golf course, though, and Yin is excited about testing her game on new ground.
"I just played nine holes today. I'm excited to see how this week will play out. My caddie has been telling me that all these holes are kind of tributes of famous courses around the world like Augusta and Troon," said Yin regarding course setup. "I'm like, 'Wow, one minute I'm in Europe and one minute I'm in Georgia.' So it's pretty cool to see all of that, because I've never played those courses except for Troon."