Stacy Lewis spent the better part of two months perfecting a small portion of her golf swing. So small, in fact, it was indistinguishable to the average eye. While still toiling with her longtime instructor, Joe Hallett, on a tiny portion of her takeaway, Lewis hosted a clinic along with her coach as part of a corporate outing.
"That," Hallett recalled Lewis saying as she demonstrated to the crowd what she was currently working on.
"What?" asked a woman who was looking on. She didn't see anything.
Lewis made the move again.
"She shows the little part of the takeaway," Hallett said about his pupil. "This little part, this one-foot or two-foot back. She goes, 'we've been working on it for about six weeks.'"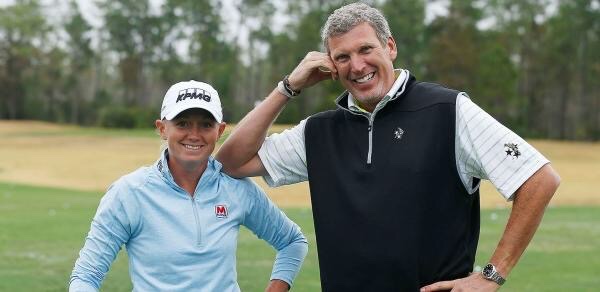 It's a moment that personifies the characteristic Hallett has seen most among the champions he's taught throughout his career. Patience. Lewis has it. So does Inbee Park. And Lexi Thompson. Hallett has taught each of them, who combine for a total of 10 major victories.
"Good players have patience in the process. They know it's going to take time," Hallett said.
While patience may be innate among the greatest champions of the game, Hallett also recognizes the trait is one that manifests itself differently in every player.
Hallett says Park, who he worked with as a teenager, was born with a high level of patience. Hallett adds that her easy flowing tempo is the same today as it was when she was 16 years old.
On the other hand, Thompson, who may seem impatient, is actually quite the opposite.
"Lexi is patient in a different way," Hallett explained. "She can get really annoyed on the golf course. But underneath it she'll go, 'yeah, I'm not happy with the way I played, but I did have a good shot at five.'"
Hallett provides players with plenty of positivity while adhering to the golden rule that the player is always right. His main job is to make sure his players are confident in the work they're doing.
"You're the only player out here who can hit that shot," Hallett recalls telling Thompson. "'No one can hit the driver as low as you can when you need to. Or I've never seen a player that makes more putts outside 30 feet.' So, always having that supply of positivity."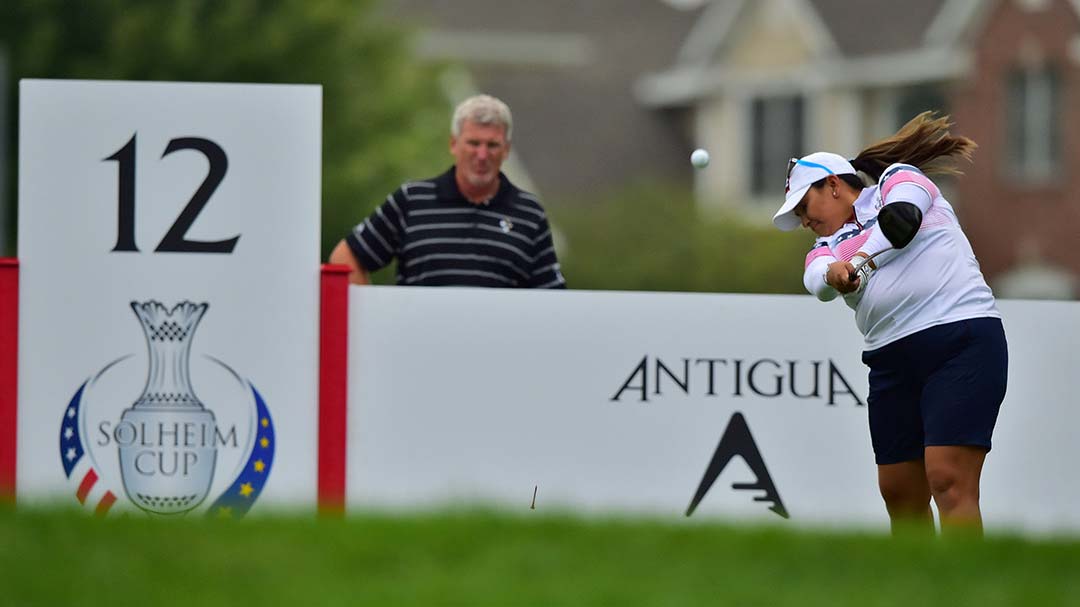 And when it comes to the player always being correct, Lewis' takeaway yielded another lesson. Hallett and Lewis worked an entire off-season trying to get her to take the club back square. The change yielded quick results as Lewis finished T2 at that year's season-opener in the Bahamas. The following week, she closed with a final round 66 in Ocala. But as the round came to a close, Lewis was not happy.
"'We have to talk,'" Hallett recalled Lewis saying as she passed him on her way from the 18th green to the scoring tent.
Lewis went on to explain to her coach that although she was getting the results she wanted, she was so uncomfortable with her new takeaway that she couldn't continue using it. "Regardless of how good she played, it was her going, 'I know everything's good, but it's not good,'" Hallett explained. "And you know what? The player's right."
When working with the best in the game, Hallett asks two questions. What shot makes his players most angry? And what shot did they see another pro hit that they wished they could have? One year, Hallett can remember Lewis wanting to adopt a shot she'd seen Na Yeon Choi hit out of the rough. She was dumbfounded by how Choi managed to get any distance from the tough lie. Hallett said Lewis asked Choi about her technique. Lewis and Hallett then worked on adding that shot to her bag.
Hallett treats his work like a big puzzle. While he helps players add shots to their repertoires, to grow and to improve their weaknesses, he doesn't like to give them all the answers. He leaves out a missing element, giving his students something to figure out on their own.
"Our job as instructors is to put the puzzle together and leave the last piece over to the side and have the player walk by the table and go, 'oh, hey, this piece goes right here,'" Hallett said. "And then go, 'Damn, you figured it out for me. Thank you.'"
Six years after Lewis and Hallett abandoned the takeaway. And Lewis found the missing piece.
While working on her short game recently, Hallett says Lewis fell in love with a move they were working on. She inquired to her coach whether it was something they might be able to use with her scoring irons as well. It was also the same takeaway they'd tried using years before.
"She looked [at me] and started giggling because that was the thing we tried to do five or six years ago," Hallett said laughing. "I knew it would take some time."
Patience is the greatest characteristic Hallett has seen amongst the champions he's coached. As it turns out, it's also a quality in great coaches as well.