My first year on the LPGA Tour, 2019, proved to be one of the most challenging I've ever experienced. After the worst golf of my career, I was ready to quit. I didn't enjoy it anymore. And I had no faith in my ability to compete at the highest level. Confidence is something that takes years to build and weeks to lose. And the pressure I was putting on myself to fit in at the highest level was debilitating.
Today, as I prepare for my return to the LPGA Tour in 2022, I'm glad I found a way out of this darkness.
I've been playing golf since I was seven. I enjoyed it then. But I didn't fall in love with the sport until college. Once I was playing at UCLA, my appreciation grew. I learned that everything matters. What you eat, how you exercise, the company you keep: everything trickles into your game. And I'll be honest; I didn't really know what it felt like to win.
UCLA changed that.
I had a coach who invested in me, and teammates who shared their experiences. Everything clicked. I started playing better. And I started winning.
I don't want to say I fell in love with golf because of winning but winning helped me understand the complete golf experience. Once I understood that on an intimate level, I felt like I could take it even further.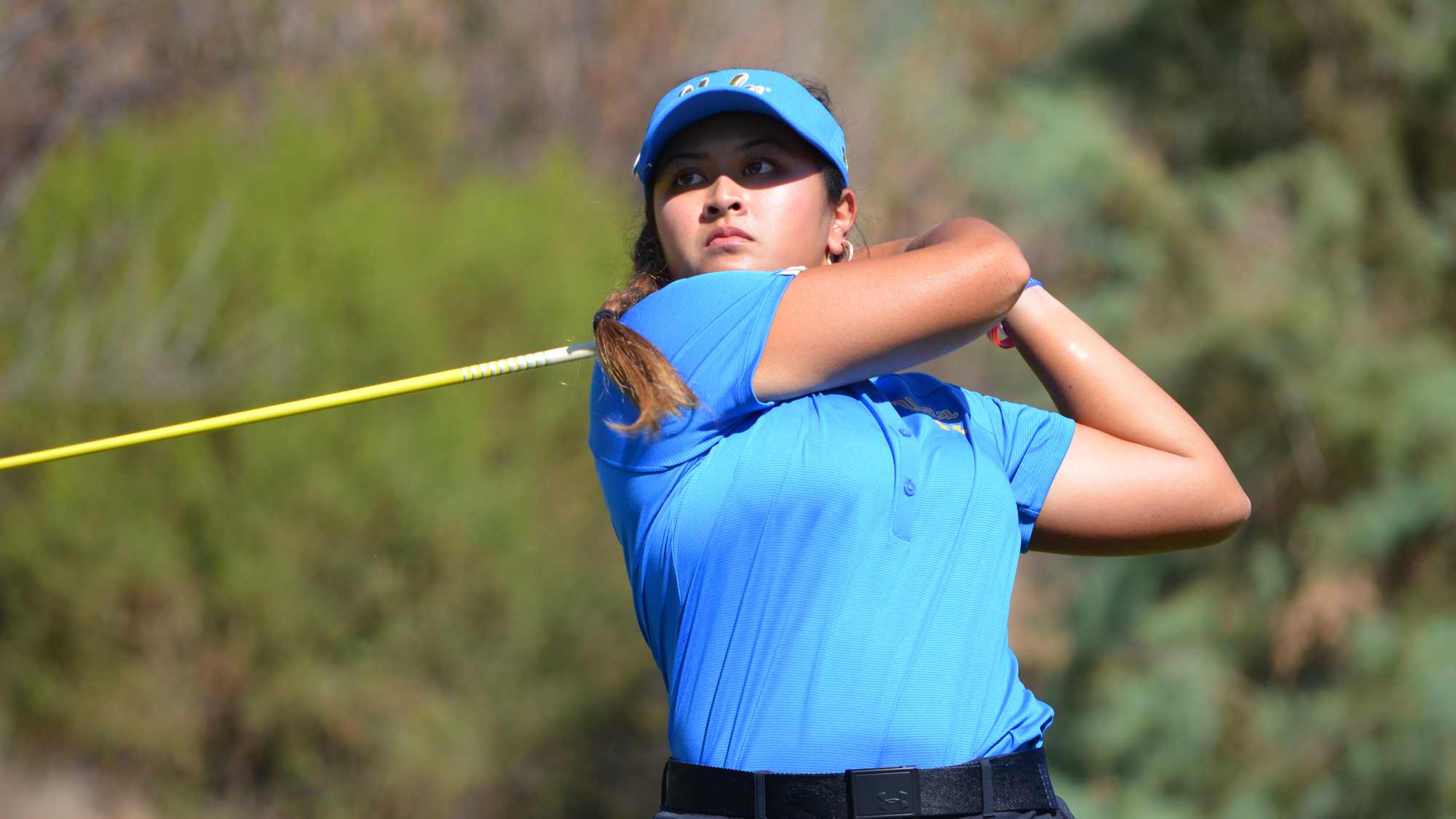 I was determined to turn golf into my profession.
But the transition from college to the LPGA Tour brought extra pressure. I was the number one amateur in the world at the time. I felt like I had to prove something right out of the gate.
Surprise: That didn't happen. Transitioning to the professional level was tough. And not just for a few weeks or months. Soon, I was in a downward spiral and seemed to have no way out. I desperately sought confidence. Ironically, the biggest thing that gives any athlete confidence is playing well. And I couldn't play well. I couldn't believe in myself.
I made the cut in only one LPGA Tour event in my first year as a professional. I was devastated. I tried a lot of things to find my groove. But I also started thinking about other stuff. I was ready to put the clubs away and close that chapter of my life. Towards the end of 2020, someone at the range asked me why I wasn't playing a certain tour event. I gave a short rundown of my previous season and said I was taking some time off. He told me to read two books and my immediate thought was, this can only help.
As it turned out, those two books – Extraordinary Golf: The Art of the Possible by Fred Shoemaker, and The Slight Edge: Turning Simple Disciplines into Massive Success and Happiness - changed everything for me. The insights in those books helped me have a great season. They are why I was able to gain my LPGA Tour card for 2022.
There's a world of difference between 2019 and this past year coming off the Epson Tour. So naturally, people want to know: What changed?
My mentality changed. I know how that sounds. It's not a great how-to guide for those looking for answers. But changing my mentality made me excited to play golf again.
I changed from being stagnant and full of expectations to having a mindset of growth and gratitude.
One of the books talked about having to be happy before success comes. So, what does that look like? For me, it's not letting the "LPGA" part of an event get to me. Looking back, I made being a professional golfer a bigger deal than it really was.
Don't get me wrong, competing at this level is the coolest thing ever. But to be able to compete at this level, I can't let that overwhelm me. At the end of the day, every LPGA Tour round is just another 18 holes where the most important shot is the one in front of me.
I've grown up. I'm still growing.
At the Twin Bridges Championship in 2021, I hit a bad shot on the eighth hole on Sunday and got so angry at myself that I slammed my favorite putter down after coming off the green. Then, as I was walking on the cart path from eight to nine, I thought about my grandpa and how disappointed he'd be if I threw all this hard work away simply because I was angry for missing a shot.
That was a defining moment.
I had a choice to make during that walk. I could have the best back nine possible, or I could let that shot define the rest of the event.
I birdied the next hole and came back to win the tournament — my second victory on the Epson Tour that year.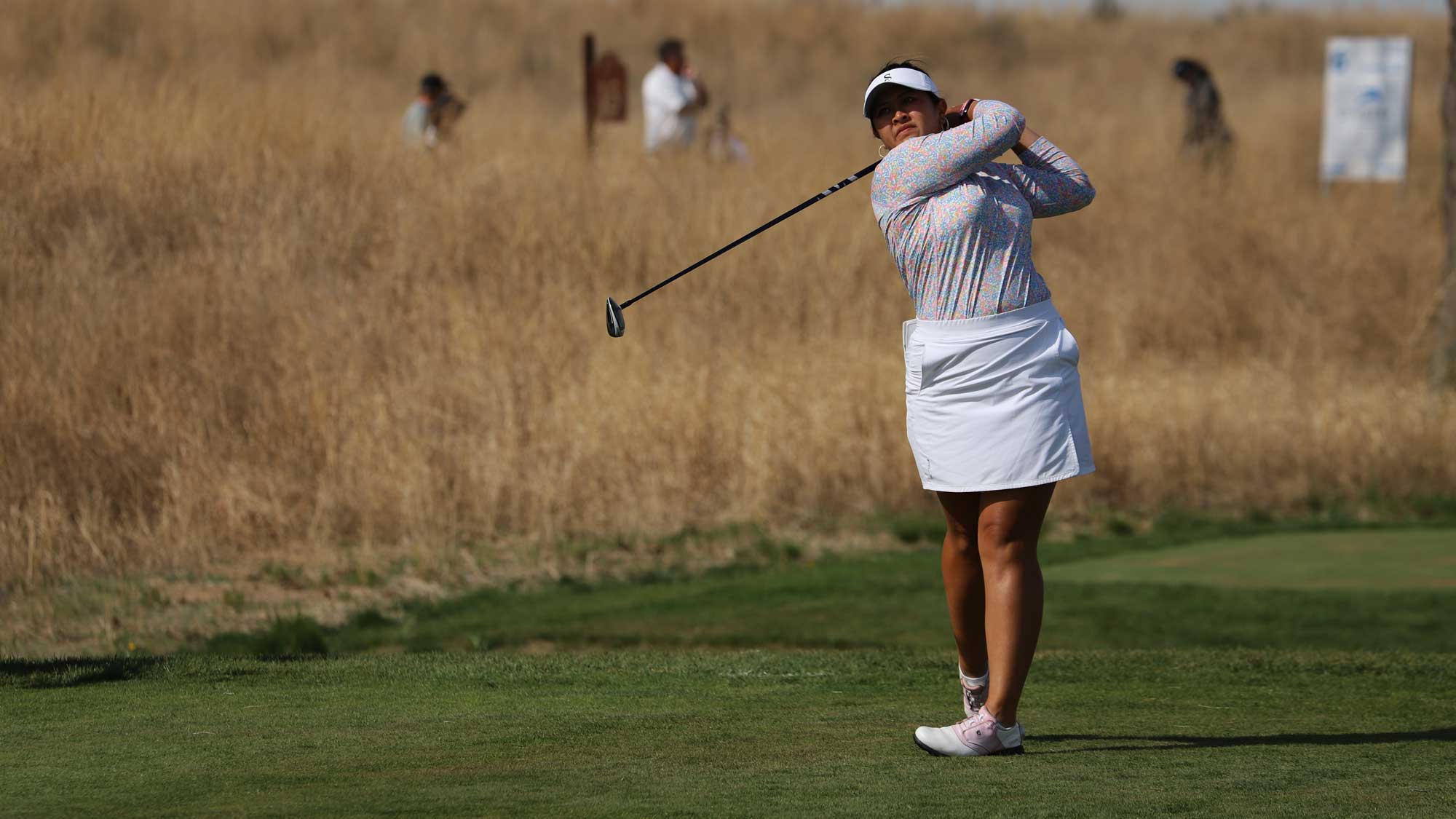 Now, I have my goals. But I know that daily tasks taken one step at a time are what will achieve them. I have a narrow mindset. That's how I measure success.
But I don't want to forget how hard it was. Today, when I step up to a golf ball, I believe in the shot instead of worrying about it. Easier said than done, I know, but this makes all the difference.
This works for me now because I know that golf at the highest level is not everything. Playing on the LPGA Tour is a privilege. It should be fun.
Things won't always go my way and the only thing I can do is control how I react.
Today, I'm approaching this next chapter with a sense of resilience because of what I've regained in the last year: self-awareness and gratitude toward this game, toward myself, and toward my family for believing in me when I couldn't do it for myself.
I can't wait.