It's been a common refrain that thanks to the hilly terrain at Oregon Golf Club, players don't need any leg workouts this week. Players, caddies and volunteers are huffing and puffing around these 18 holes, with the ups and downs only heightened by the weight of a golf bag.
So a 2-under 70 for 57-year-old Laura Davies? It's a great score made more impressive by the additional challenges she faced to get there.
"I must admit in the practice the other day I found it really exhausting, but when you're playing and trying to hit good shots, you don't really notice the hills," said Davies, who carded four birdies and two bogeys on Thursday. "Maybe if you're not playing so well you notice the hills, but today because I was hitting it good, it was just a lovely even keel and pace of play was really good."
Davies was joined on Thursday by long-time Tour player Trish Johnson, but as a caddie rather than in her usual player capacity. With a rare off-week from her own playing and broadcasting careers, Johnson agreed to loop for her fellow Englishwoman well before the competition moved to the hilly OGC.
"Maybe if we had known she might not have come because she has got tournaments to play herself," Davies said with a laugh. "I keep saying, Don't do yourself any damage. If her back is starting to feel tender she might have to give it up, but she's as stubborn as I am. She'll still be here at the end."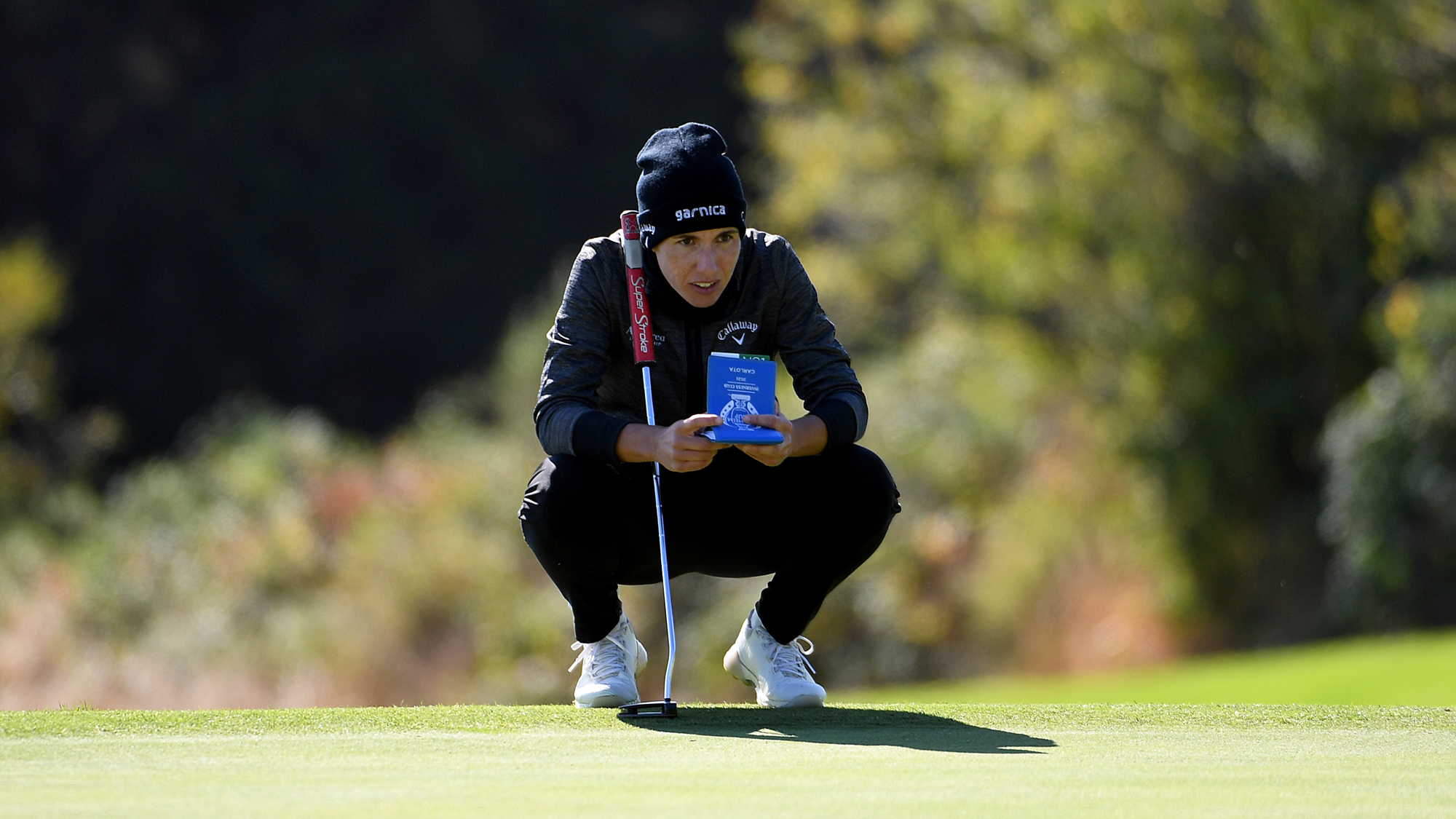 CARLOTA CIGANDA WOWED BY "HERO" LAURA DAVIES
First-round co-leader Carlota Ciganda waited patiently for Laura Davies to finish her post-round interview before she stepped to the microphone. Ciganda, who grew up idolizing her European counterpart, was thoroughly impressed by her performance on the challenging Oregon Golf Club layout.
"She's my hero. I think it's unbelievable for her to be here, to be playing, to be making cuts," said Ciganda. "I mean, when I started playing in Europe I played a lot with her. She is just different to everyone. Like I don't think there is anyone that can hit those shots with the shapes this she hits. Like the wedge she's so good, the driver. I mean, I think it's amazing and we are lucky that she's still playing and we can see her play."