Maria Fassi has had a busy homecoming week at the Walmart NW Arkansas Championship presented by P&G, but she's enjoying every minute of it. Fassi officially launched her new foundation and her clinic series, Fassi's Friends, hosting her first event at Topgolf in Rogers, Ark. followed by another on Thursday afternoon at Pinnacle Country Club. Fassi said 50 kids came out the day before the first round, and it's the off-course experiences that have bolstered her comfortability on a familiar setup.
"Randy, he's the CEO of the First Tee and he made me some golf balls with the Fassi's Friends logo this week and I've been playing with them. Funny enough, on the first tee on Friday I put my ball down without really thinking much about the logo or anything. As I'm looking down on the ball I can see the logo right there, so it was a pretty cool reminder to just kind of play for the kids," said Fassi, who will start pledging to her foundation for each birdie and eagle throughout her career. "I've always liked to play for something bigger than myself. I think with this it's been pretty cool and happy to see that the golf is also coming along."
Fassi, who lives 20 minutes away from the course, went 67-68 to sit inside the top 20, only five strokes out of the lead with Sunday ahead of her. The Razorback alum, surrounded by family and friends, said she and her caddie Ivan Galdame are all about sticking to the gameplan.
"Ivan and I just know what to do around this golf course. We both know it very well. I think we have a great gameplan for every day. I don't think it's going to change a whole lot," said Fassi, whose best finish at the event is a tie for 15th in 2020. "Of course, you want to go maybe at some more pins and stuff. I trust what we have and I just have to keep doing it. Hopefully we can post a low one tomorrow and wait and see what happens."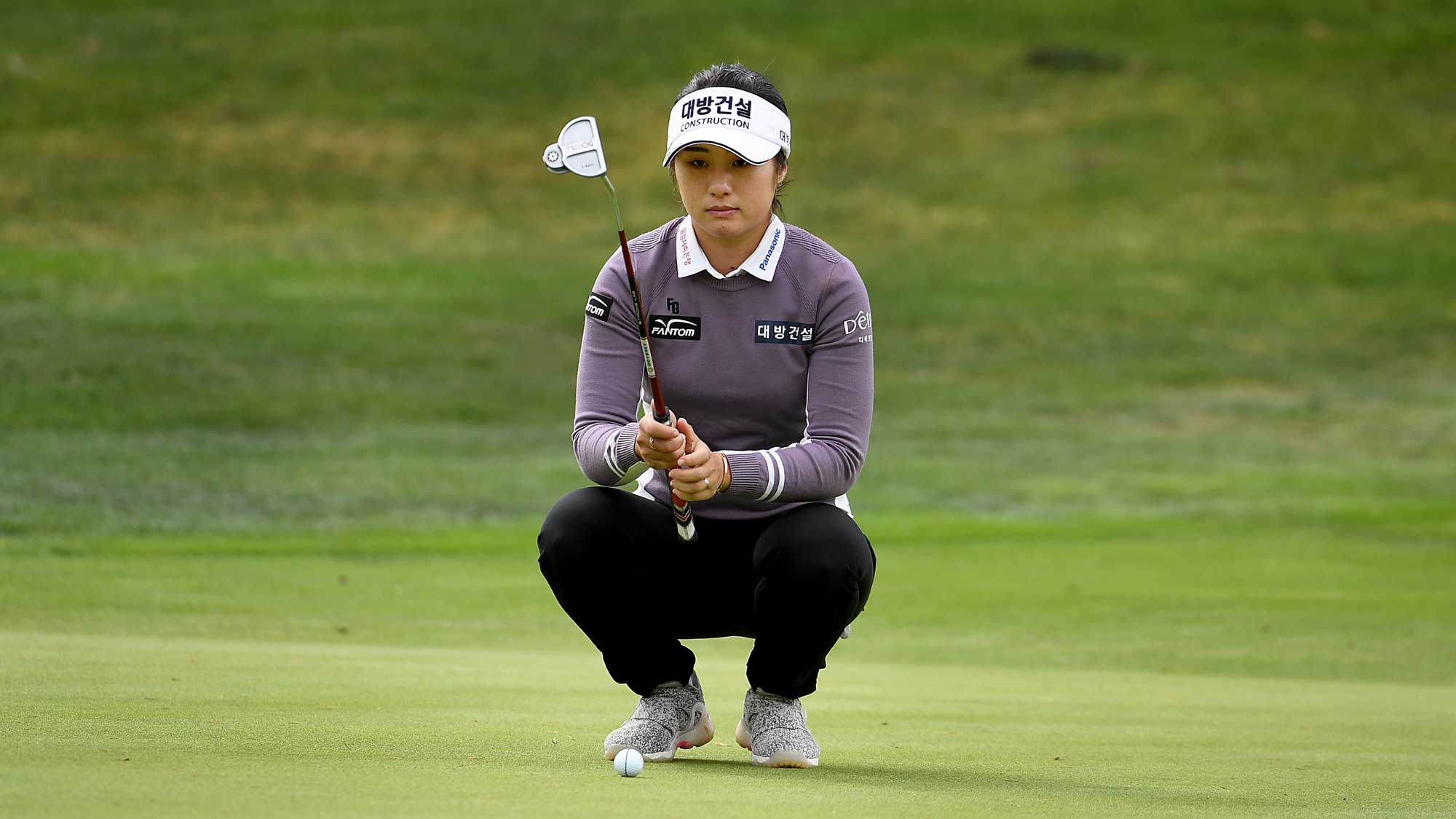 CHICKEN AND WAFFLES THE KEY FOR LEE6
A bogey-free 63 by Jeongeun Lee6 in round two of the Walmart NW Arkansas Championship presented by P&G launched the major champion up the leaderboard from a tie for 44th into the top five. With 18 holes remaining in Rogers, Ark., she sits at 10-under par overall.
"I kept [hitting] greens, every hole, and then I had a lot of birdie chances," said Lee6, who has hit 23 of 26 fairways and 35 greens in regulation. "I'm satisfied with my results. I played well today and I'm feeling very comfortable when I swing. I'm going to maintain this and focus on the process, not results."
Competing at Pinnacle Country Club for the first time in her career, Lee6 attributed her success so far to the discovery of a Southern cuisine item that might be a new favorite.
"I had chicken and waffles. It was really good," Lee6 said. "I'm playing this course first time. I didn't play in 2019 [or 2020], so I like this course because conditions are really good and a lot of good foods."