I first met LPGA Founder Shirley Spork on September 30, 2018. We were in Phoenix for the Marilynn Smith Charity Pro-Am, where I was honored to be representing the LPGA. While I had been working full-time for a little more than four months, I knew about the courageous women and their legacies that made it possible for me to embark on my chosen career.
Shirley was sitting at a table with Marilynn where they were signing their respective books. I remember watching in admiration as they greeted each guest as if they were an old friend, taking the time to answer questions and ask their own. When I went up and introduced myself, they welcomed me to the LPGA family with open arms.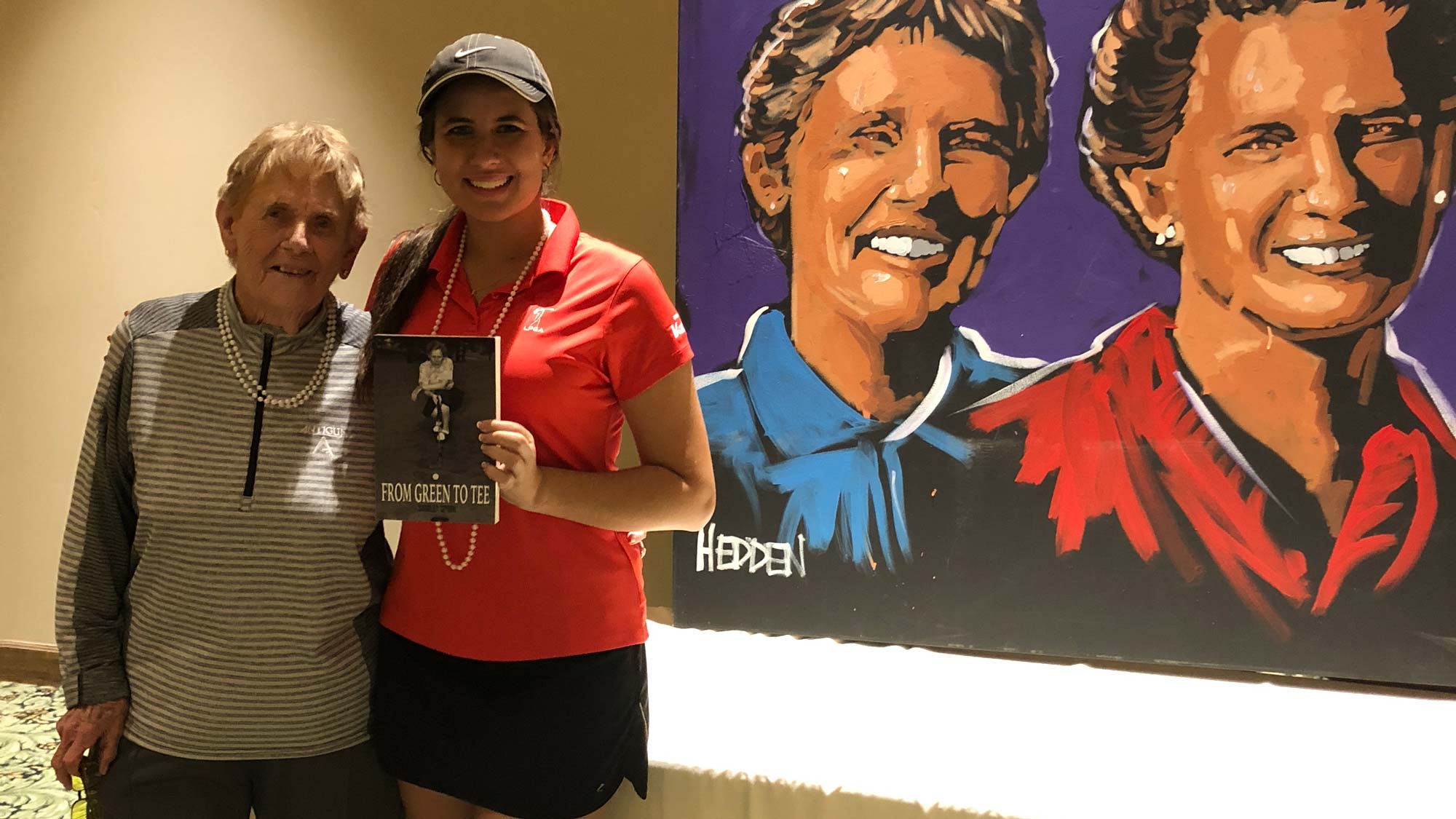 My next time seeing Shirley was the following March as we were back in Phoenix for the LPGA Founders Cup. I was honored to sit down with her for an interview, which really felt more like an hour-long conversation with my grandmother.
I would ask one question and twenty minutes later, Shirley was telling the tenth layer of a story on the origins of the LPGA.