They all have their reasons, their deep-seeded motivations for being here and donning the colors of their respective countries. Yes, there's national pride and the honor of being an Olympian. Everyone says those things. It's almost like reading a script. But there are other forces, long held and personal, embedded into many of these athletes' DNA. Earlier this week, for example, LPGA Tour winner Gaby Lopez said that she thought an Olympic medal was more important than a major championship because of the impact it would have in her home country of Mexico. Little girls in Guadalajara may not know Poppie's Pond from a sopapilla. But they know the Olympics. And they know the pride they feel when one of their own brings home a medal.
Others are motivated by their families and a history that spans multiple generations. The Korda sisters are the second and third members of their immediate family to be Olympians. Their mother, Regina, played tennis for Czechoslovakia in the 1988 Olympic Games in Seoul. And when Xander Schauffele won Olympic gold last week at Kasumigaseki Country Club, everyone latched onto the fact that his father, Stefan, had been a decathlete in Germany and was training for the Olympics when he was injured in a car accident.
Now, with the women taking center stage in the Olympic golf competition, another LPGA Tour champion carries the Olympic hopes of a family filled of athletes.
Sophia Popov is a year removed from having almost no status on the LPGA Tour. The journeywoman from Germany had bounced back and forth between the Epson Tour and the LPGA Tour and had contemplated quitting the game entirely. Her mother, Claudia, talked her out of it, pleading with Sophia to give her dreams one more chance.
Now a major champion and No. 26 in the Rolex Rankings, Popov is living out the Olympic dreams that eluded Claudia and Sophia's brother, Nicholas.
"My mom, back in 1980, would have loved to have been a part of the Olympic team and my brother had aspirations to go (to the Games) in 2012," Sophia said. "He barely missed out for the swim trials. That's why I feel like I'm representing more than myself. I think I'm definitely representing my family."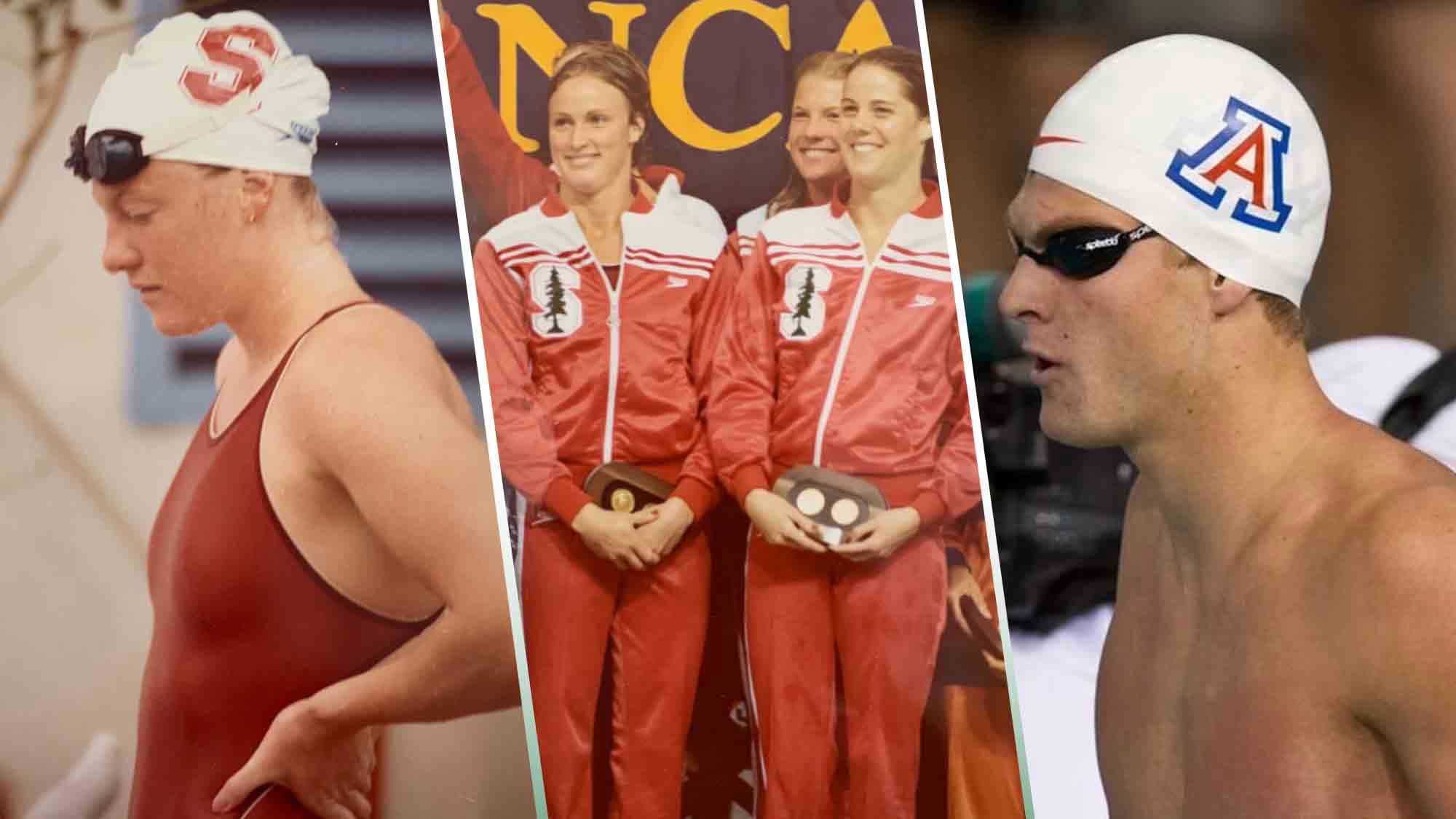 For those who weren't around or haven't read their recent history, the 1980 Olympics Games were held in Moscow the summer after the Winter Olympic Games were held in Lake Placid, New York. Back then summer and winter games occurred in the same year in different parts of the world. But then, in December of 1979, leaders of the Soviet Union – a communist state comprised of what is now Russia, Ukraine, Lithuania, Latvia, Estonia, Belarus, Georgia, Armenia, Azerbaijan and five other countries that border Asia and end in 'stan – decided to invade Afghanistan. This was the height of the Cold War. Czechoslovakia was one country and Germany was two. Yugoslavia was a place. Serbia was not. And the only place you could find Macedonia was in your bible.
The Soviet invasion was the most shocking geopolitical event in years. Everyone waited to see what the United States would do to respond. Turns out, the U.S. didn't need to do much, other than give shoulder-mounted rockets to the mujahadeen. The Afghans, as they had done since the days of Alexander the Great, beat back their enemies and put a nail in the coffin of communist expansion in the region.
Not long after a bunch of college kids beat the Soviet hockey team in Lake Placid – the "Miracle on Ice" - U.S. President Jimmy Carter announced that the United States would boycott the 1980 Olympic Games in Moscow.
Just like that, Claudia Popov's Olympic dreams came to an end.
Now, she can experience what she missed through the eyes of her daughter.
"Everyone is obviously super proud. They would have loved to be here and experience (the Olympics) with me," Sophia said. "It's not only an honor for me to be representing Germany but also my family. I hope to make them proud."
Claudia was one of the fastest swimmers in the United States when she competed at Sanford. But after college, she gave up the pool forever.
"She got so close," Sophia said. "And my brother, he got within a couple hundredths of a second of going, too, because he's a sprinter himself. So, it can come down to nuances, especially in swimming. It's brutal. You can have a false start at trials; you can just not feel your best that one single day. I thought, for me, as far as golf goes, we have a little bit more time to qualify for the Olympics. You don't have to be on top of your game all the time. But last year quite frankly gave me a chance to make the team.
"If we had gone (to Tokyo) in 2020 I wouldn't have made the team. So, I think especially because of that, I always have this feeling that everything happens for a reason.
"I was given another chance, essentially. By winning The (AIG Women's) Open last year I could make my dream come true."
Now, she lives that dream for her family.