She hopes to inspire others as she has been inspired.
Nasa Hataoka was only 16 years old when she won her first Japan Women's Open, her nation's most prestigious championship. In Gee Chun, fresh off her U.S. Women's Open victory, had captured the title the year before and the list of past winners included LPGA Tour stars like Shanshan Feng and Ai Miyazato, both of whom reached No.1 in the Rolex Rankings. But Feng and Miyazato didn't successfully defend their Japan Women's Open victories. Hataoka did. Not only that, Nasa won her national championship three out of four years and would have made it four in a row if not for So Yeon Ryu – also a former world No.1 - who won it in 2019.
Hataoka has won three other events in her homeland, including the Toto Japan Classic, one of her three LPGA Tour victories. But no victory in Japan could eclipse the feeling she will get donning the uniform of her country and making the walk into the Olympic stadium in Tokyo on July 23rd as an Olympic athlete.
"I have mixed feelings if someone were to ask me if I want the Olympics to take place or not, given the situations we are still facing, the risks of spreading the virus, and knowing there are people in Japan that are unsure of holding the games," Hataoka told LPGA.com. "But seeing the availability of the vaccine and given that I've always wanted to play in the Olympics since its return from Rio to my home country, I now have a strong desire to be a part of it and get the gold medal."
Nothing can top competing in the biggest sporting event on the planet, the Olympic Games, in your home country. But it seems as though Nasa Hataoka has always been destined for greatness. Her parents named their daughter Nasa after the National Aeronautical and Space Administration, the U.S. agency that put men on the moon more than 50 years ago and has been exploring the surface of Mars for decades.
Why did they do that? What does it mean? According to Nasa, "The name was given to me in the hopes that I would spread my wings and fly around the world with the hopes of accomplishing something that's never been done before."
Early in her career, that journey around the world hit a few speedbumps. In 2017, her debut season on the LPGA Tour, Nasa made only 9 cuts in 17 starts and finished 25th in the Louise Suggs Rolex Rookie of the Year race. Alone in a country where she couldn't read a sign, couldn't order a meal, couldn't check into a hotel or ask directions without help, she wondered if this was the right path for her future.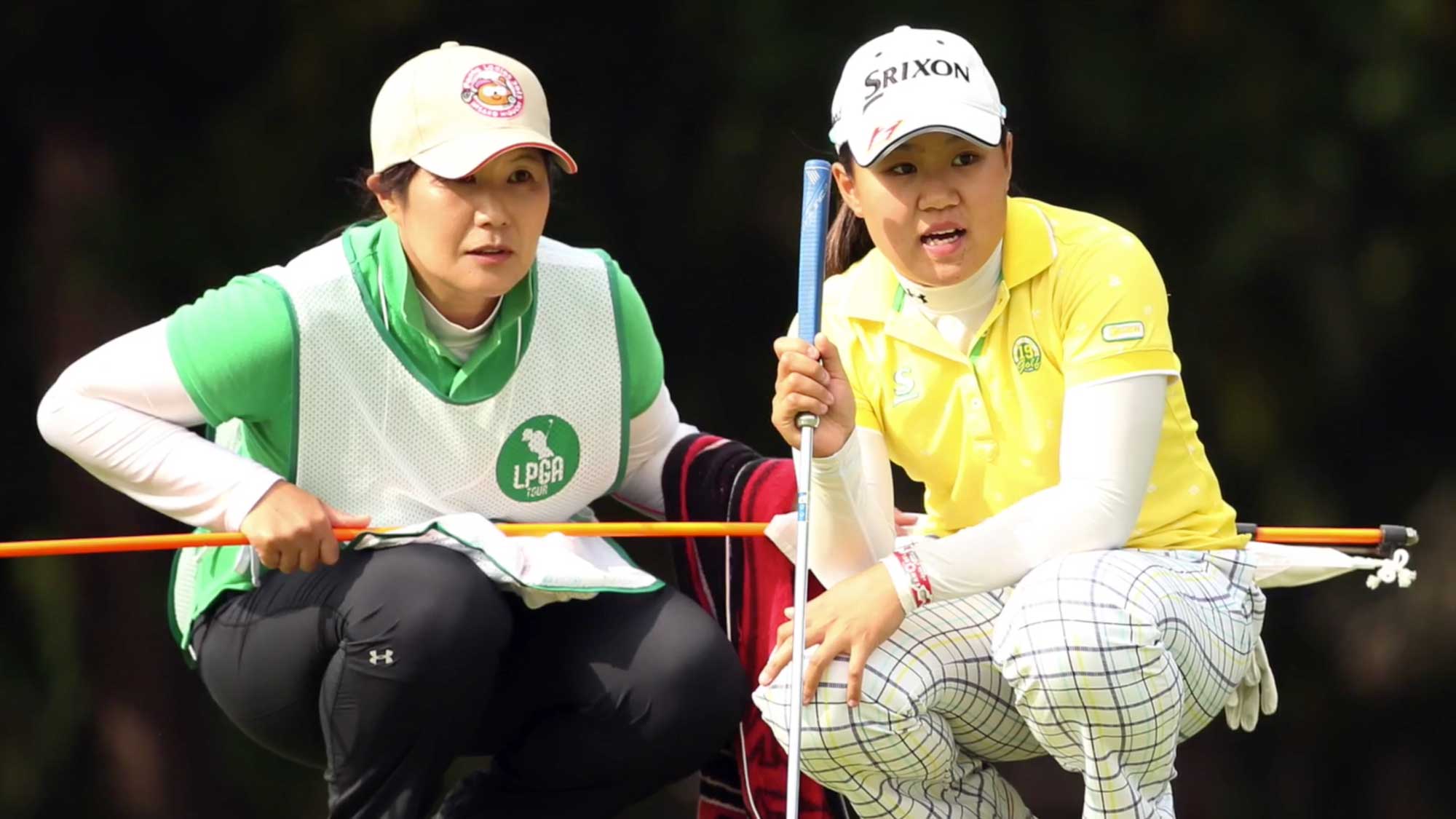 That's when her mom, Hiromi, stepped in. Hiromi joined her daughter on the LPGA Tour. In so doing Hiromi became more than a mother; she became a manager and an advocate, a steady rock when Nasa needed a foothold. Hiromi made sure her daughter ate properly and got the rest she needed. When Nasa needed comfort and support, she knew that her mother was always there.
The turnaround was immediate. In 10 months, from June of 2018 through March of 2019, Hataoka found the LPGA Tour winner's circle three times, the first coming with an astonishing 21-under performance at the 54-hole Walmart Northwest Arkansas Championship, an event where her worst score was a 65. She won the Toto Japan Classic that November, followed by the Kia Classic in California the following March. But she also had 9 other top-10 finishes in 2018, including playoff losses at the Kingsmill Championship and the KPMG Women's PGA Championship.
In 2019, she had five top-10 finishes to go along with her Kia victory, and she had another five top-10s, including back-to-back runner-up finishes early in 2020.
Nasa is on the cusp of heights fitting of her name. She also has some additional inspiration and motivation.
"I feel very proud to be Japanese after seeing what happened at Augusta National for (Hideki) Matsuyama san (who won the 2021 Masters) and Tsubasa (Kajitani, the 17-year-old who won the 2021 Augusta National Women's Amateur). Like Matsuyama san said in the interview, he showed that it is possible for a Japanese player to win at Augusta, which also made me want to win a major even more myself."
She will have four more chances at majors in 2021, along with a once-in-a-lifetime opportunity at the Olympic Games in Tokyo. As the motto of the agency for which she is named says, for Nasa, "the sky is not the limit."