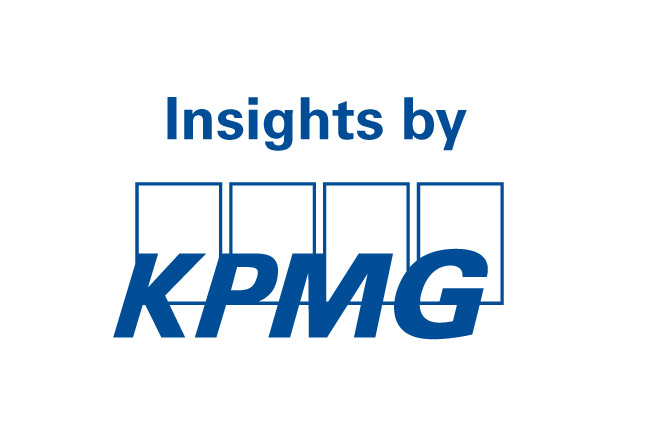 By Justin Ray: KPMG Performance Insights Expert
It was only fitting that a record-breaking first-place check would be won via a record-setting performance. With her U.S. Women's Open victory at Pine Needles, Minjee Lee became just the third Australian woman to win multiple major championships in LPGA history, joining Karrie Webb and Jan Stephenson.
Let's take a closer look at the detailed statistics behind the storylines – going Behind the Leaderboard at the U.S. Women's Open, courtesy of the KPMG Performance Insights.
Balance through the Bag: On her way to recording the lowest 72-hole total score in U.S. Women's Open history, Minjee Lee emanated brilliance, regardless of shot type. Lee ranked 14th or better in the field in each of the strokes gained disciplines for the week: off-the-tee (14th), approach (seventh), around the green (seventh) and putting (second).
If you're into more traditional numbers, Lee thrived in those too. Off the tee, Lee was well above average in both driving distance (265.5 yards, ranked T19) and fairways hit (83.9%, T25). She hit more than 79% of her greens in regulation, a rate bettered by only two players in the field (Hye-Jin Choi, 84.7%, and Brooke Henderson, 81.9%). She was tied for third-best in putts per green in regulation, at 1.74 per hole.
All season long, Lee has gained the majority of her strokes over the field with her iron play. At 2.86 strokes gained approach per round, Lee has averaged 1.2 strokes more per round with that facet of the game than any other player. Her most valuable asset at Pine Needles, however, was her putter: Lee gained more than 42% of her strokes against the field on the greens. Entering the week, Lee had made 20.9% of her putts from 10 to 20 feet away. At Pine Needles, that number leapt to 45.8%, the fifth-highest rate of any player who made the cut.
Amateur Excellent From Close Range: If you paid close attention to the broadcast last week, you undoubtedly heard how remarkable Swedish amateur Ingrid Lindblad was on the greens, specifically inside 10 feet. Through three rounds, she didn't miss once from 10 feet and in – for the week, she wound up 66-for-69 from that range.
Even taking the tap-ins away from the equation, Lindblad was staggeringly good. For the week, the reigning SEC Player of the Year was 16-for-19 putting from 5 to 10 feet away, the best make percentage of any player in the field. For the season, LPGA players have made 56.2% of their putts from 5 to 10 feet. The amateur Lindblad's rate of 84.2% last week would be envied by even the most seasoned pro.
Ko Close Again: With a solo fourth-place finish at Pine Needles, Jin Young Ko has now finished in the top-20 in all six of her career appearances at the U.S. Women's Open. The Rolex Rankings No. 1's game and resume both suggest she will end her career with at least one victory in this storied championship, but for now, she has a unique statistical distinction.
Ko has averaged 2.84 strokes gained total per round in her U.S. Women's Open career. Over the last three decades, that is by far the best average by any player to never win this championship. Dottie Pepper, who had six career top-five finishes at the U.S. Women's Open but never won, ranks second in that span, with an average of 2.49 strokes gained per round.
Ko's consistently good play has been unrivaled over the past 12 months. In her last 16 LPGA Tour starts, Ko has more wins (six) than finishes of seventh or worse (four).
Forgiving Fairways: One of the interesting traits featured at Pine Needles are the expansive fairways, restored to the original Donald Ross-envisioned margins of generations ago. While this presented interesting, differentiated shot challenges throughout the championship, it also made for a unique collection of numbers on the end-of-week stat sheet.
Marina Alex led the field in fairways hit for the championship, hitting her first 44 of the week in a row and missing just two total. She wasn't alone, though – a whopping 18 players hit 50 or more fairways for the week. If that sounds like an immense amount, you're right. Zero players hit that many in either 2020 at Champions Golf Club or in 2021 at The Olympic Club. In fact, in the previous eight U.S. Women's Opens combined, there were just nine players total to hit 50 or more fairways.
Nelly's Return: For a player coming off an injury that required surgery, Rolex Rankings No. 2 Nelly Korda didn't show much tee-to-green rust at Pine Needles. She finished the week ranked 7th in the field in strokes gained tee-to-green per round (+2.80), gaining on the field each day. She was her usual excellent self with the driver, ranking third in the field in average distance (271.2 yards) and 10th in strokes gained off-the-tee (+0.89 per round).
Where she looked more like a player who had missed significant action was on the greens. Korda ranked 45th of 70 players to make the cut in strokes gained putting, and T44 in putts per green in regulation (1.87). Still, her top-10 finish was incredibly impressive considering the circumstances – and underlying numbers flashed the promise of a potentially big summer ahead.