Everybody has a hero. For some, it's a professional athlete or a celebrity whose greatness they've always aspired to achieve. For others, it's a leader in their community or a person that's left a tangible mark on the world around them, making sure to leave things a bit better than they found them. But for most people, if you were to ask who their hero is, the answer would be a simple one – mom.
Moms are the best of us, constantly making sacrifices for their children and putting their kid's needs above their own, letting their interests and hobbies fall by the wayside to be present for every dance recital and tee ball game and throwing "me time" out the window. They make every single choice with their children in mind and though things are much different now, it wasn't that long ago when women had to decide to give up a career in favor of motherhood.
While many women made that choice way back when, some didn't and paved the way for their counterparts to be a mom and a lawyer, or a mom and a businesswoman, or a mom and a professional athlete. And now, we are seeing the fruits of their labor – women who are mothers taking charge and starting companies andleading industries and making a difference. In golf in particular there are plenty of successful women serving as examples of how to be a great parent and a great leader, taking 'or' completely out of the equation.
Megan LaMothe – founder and CEO of Foray Golf, a female-focused golf clothing company that's become a force to be reckoned with in the golf fashion industry because of its attention to detail and fashion-forward style – literally created her business with her daughter Rae in mind. That "for Rae" mission is what drives LaMothe in everything she does within the organization.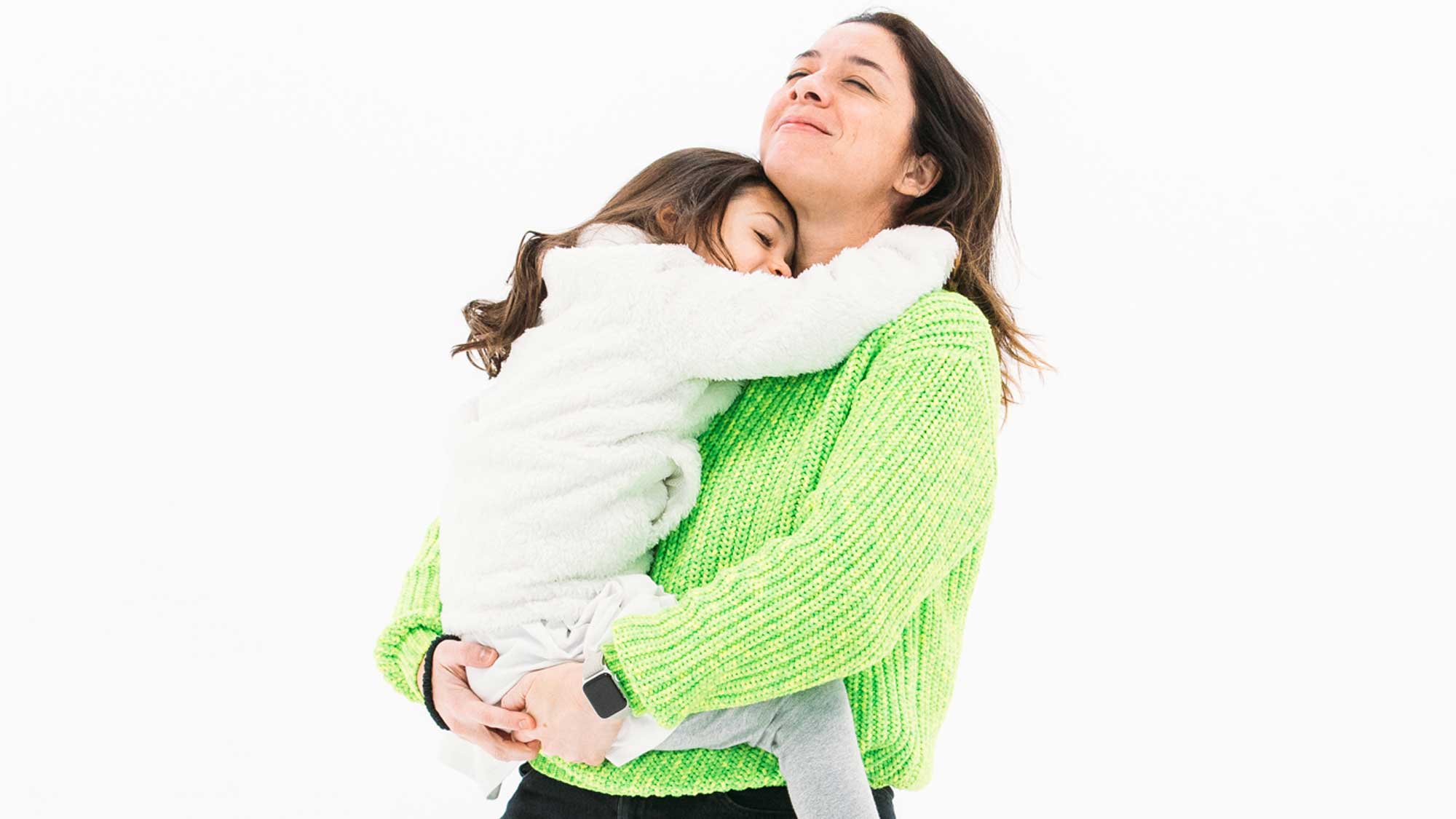 "It literally is obviously for Rae but the whole concept of what we do here is it's a living, breathing parable to my daughter to show her how people can come together, work together and build something out of nothing, just with hard work and trying to do the right thing," she said. "I take it very, very seriously because, at the end of the day, the question I always ask myself when we go into a business situation or opportunity where we have a complex situation or a problem is, how would I want to be able to explain to my daughter how we handled the decision that we made?"
Rachel Rohanna graduated from the Epson Tour for the second time last fall, finishing tenth in the Race to the Card to earn LPGA Membership for the 2022 season. Being a professional athlete is challenging enough as it is but throw motherhood, an Epson Tour Ambassadorship and a full-time LPGA Tour schedule into the mix and it gets even tougher.
Though it can be demanding, Rohanna hopes that everything she's accomplished over the past few years with her daughter Gemelia watching will encourage her to pursue her dreams, no matter how hard she has to work to achieve them. "I think it was a much cooler experience for me than for her. I'm hoping she remembers all of the crazy hours/travel days and sees how it takes a lot of hard work and commitment to excel at something."
Thank you for believing in the power of women's sports, @EpsonAmerica 💪🏼 Hey @SHAQ, do you want to play in a pro-am sometime soon? #Road2LPGA | #EpsonTour | #EpsonTourAmbassador pic.twitter.com/wQaRc7qtHU

— Rachel Rohanna (@rachelrohanna) January 26, 2022
Ashley Mayo has two boys, Jones and Walker, and serves as Head of Brand for 8AM Golf, a company that supports a collection of brands that strive to grow the game by providing golfers a variety of resources to make their experience as enjoyable as possible. She's also the Editorial Director for GOLF Magazine, one of the largest, most recognizable publications in the sport. In short, she has a very full plate, but Mayo is grateful that she never had to choose between her kids and her job and feels fortunate that she's had the opportunity to excel at both.
"I think, if anything, it's almost made me better at my job because the hours that I do have to focus on my job are much more intense and I get a lot more done," says Mayo. "And it's also made me better as a person because when I'm off work, I really choose to be present with my boys and with my family and with myself. I do feel lucky that I have both. I would say that my career might look different now than it would have if I hadn't had kids, but it's still beautiful and wonderful and I'm having a blast.
"I never had dreams of becoming a mom, or never really thought about that because I was so focused on my career and what I was doing in golf. But my husband and I, we found out that we were pregnant on Christmas Day in 2018, and from that moment on, I was like, 'Oh, my God, this is awesome.'"
For all three, intentionality is key to maintaining work-life balance, especially considering how difficult it is to unplug in an ever-connected world. Stepping away to make the most of the time they have with their children is critical, and when the laptop shuts and the phone is turned off, being in the moment becomes the highest priority.
"You gotta throw your phone away," says LaMothe. "Work is always going to be there and there's always going to be more work and there's always going to be problems. Of course, if something's actually on fire, you probably need to go put that out. But the reality is it can wait. It's sacred time with your kids and you have to realize that you can't take it for granted because they're awesome. They're just these little people that are developing and you have to be available mentally. It takes a lot of practice.
"Sometimes people take being parents for granted. It's a lot of work. And that's probably why because you have to deliver in the office, and you have to deliver at home. It sounds a little too preachy in a way to be like, you have to be present because it's not always possible. But I think you have to figure out how to find the time to appreciate it when you can because it's so amazing. "
But it's trying. Life inevitably gets in the way and sometimes work disturbs well-laid plans and things don't go the way they are supposed to. You have to adapt. Particularly for Rohanna, it gets hard to leave home and leave Gemelia behind, knowing that she's missing out on holidays and after-school activities. However, she's incredibly grateful to have childcare available on the LPGA Tour, an amenity that didn't exist during her years on Epson. The Smucker's LPGA Child Development Center allows her to bring her daughter along to work, cutting down on that lost time.
"I love being able to "somewhat" be on my own schedule with Gemelia," Rohanna says. "Obviously, we travel a ton, but when I am home, I'm a little more flexible than I think some parents are. She enjoys the traveling part though and she is able to gain all kinds of different experiences than most kids. The hardest part is explaining to her now that she's older that I have to miss so many important days such as her birthday, dance recital, and Easter. So far, she's handled it great, but I don't think it's going to get any easier.
"On the Epson Tour, either my mom would have to travel and watch her all day or she'd have to stay home. Now she can come and enjoy playing with the other kids of the Tour. We are lucky to have a great crew of caretakers."
And while these three women handle things in their own unique ways, they're all committed to being the best moms and the best leaders they can be, doing whatever it takes to show up as their highest selves at home and at work. Managing motherhood and a career requires a lot – a lot of sacrifices, a lot of time, a lot of energy, a lot of effort – but it's worth it, worth it to be an example a child can follow throughout their lifetime, worth it to show them how to succeed at work and at home, worth it to teach them how to value what's truly most important. Worth it to be their hero.
"I often think of my boys and would hope that they kind of see me as being strong and not as someone who can do it all, but someone who knows how to prioritize and knows what's important, and what's less important, and that they're the most important," says Mayo. "That's what kind of propelled me every day now is to show them that they are the most important things and my husband that my family is the most important and that I can make an impact in my career while valuing them the most."