If the game teaches us anything over time it is that in any given week a player can get on a run and find the winner's circle. But before a major, there are always clues about a potential winner, nuggets of information that litter the landscape like breadcrumbs.
Last year, for example, Patty Tavatanakit was the most anticipated rookie on the LPGA Tour, a player whose talent, history, and hot hand coming into the spring put her in the conversation as someone to watch. The Sunday of the Chevron Championship, when Tavatanakit tapped in to make her first LPGA Tour victory a major and become the penultimate player to jump into Poppie's Pond, observers of the women's game were not at all surprised.
So, who is on this year's Players to Watch list as the LPGA Tour returns to Mission Hills for the final time?
The top choice has to be the No.1 player in the Rolex Rankings. Jin Young Ko hasn't played much, but when she has, she's been head and shoulders above the competition. In addition to winning in her last two starts – the CME Group Tour Championship last November and the HSBC Women's World Championship the first week of March – Ko is in the midst of a couple of remarkable streaks. She has 15 consecutive rounds in the 60s, an all-time LPGA Tour record, and 30 rounds in a row under par. Throw in the fact that she won the Chevron Championship in 2019 and it would be silly not to put Ko at the top of the worth-watching list.
But there are others playing awfully well who have a history at the Dinah Shore Tournament Course; those who have a redwood-sized chip on their shoulders; who feel like they have something to prove and who want nothing more than to etch their names as the last California winner of the calendar's first major.
First on that list is Brooke Henderson.
Brooke's last win came in California, the JTBC LA Open eleven months ago. And many people forget that she was part of the playoff at the 2020 Chevron Championship won by Mirim Lee, who chipped in three times in route to victory.
But more than that, Henderson's 2022 season so far has included everything but a win. And her resume, which includes being the winningest Canadian golfer in history, is only missing a second major title.
Henderson opened the year in Orlando with a runner-up finish at the Hilton Grand Vacations Tournament of Champions. But for a couple of staller up-and-downs late in the final round by eventual winner Danielle Kang, Henderson could have notched a victory while others were shaking off the cobwebs of the new year.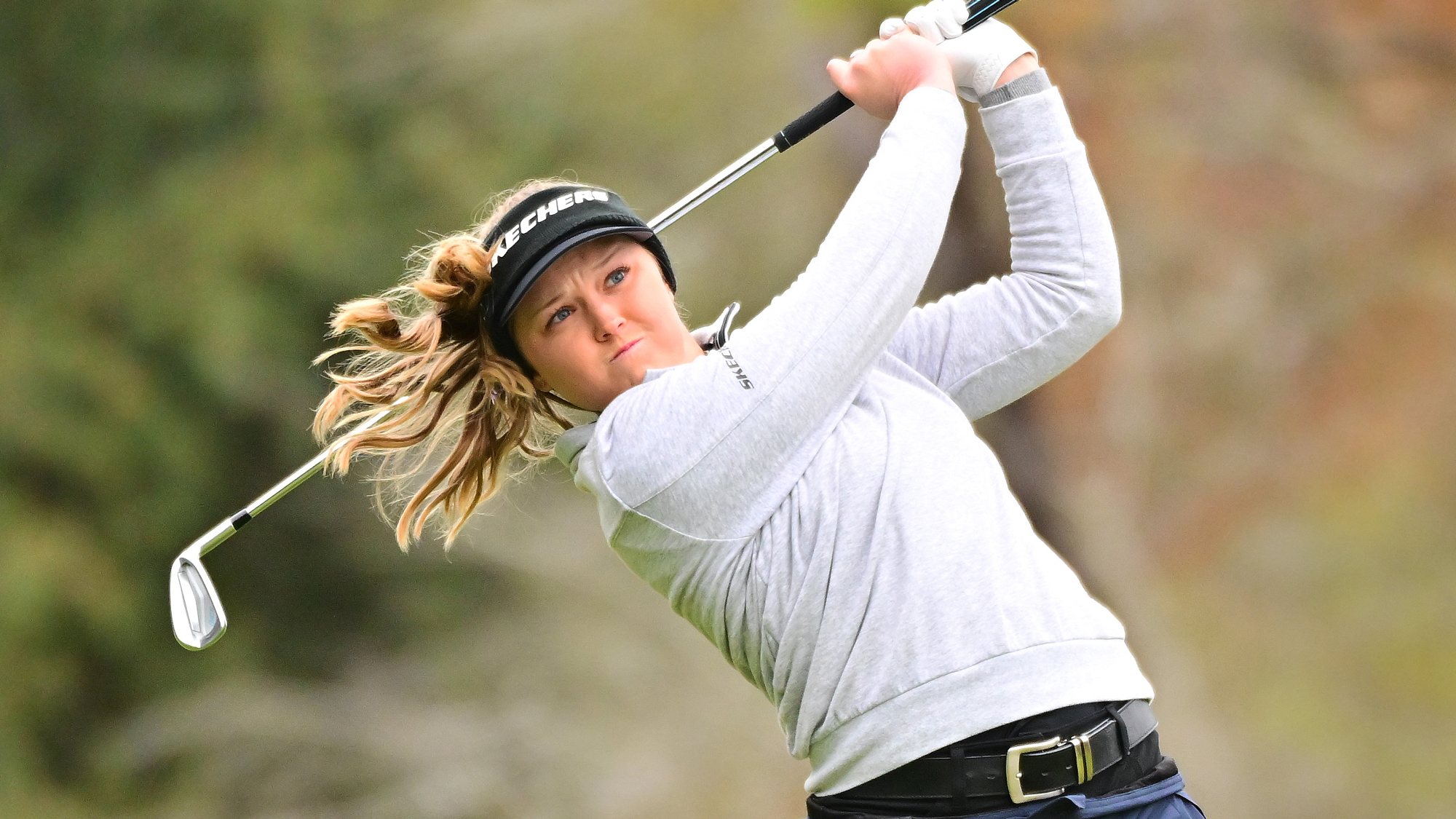 A week later, she finished tied for sixth at the Gainbridge LPGA Championship at Boca Rio, even after shooting 74 on Saturday in the harshest conditions of the season.
The first Sunday in February, Henderson closed with a pair of 67s to finish T11 at the Drive On Championship at Crown Colony in Fort Myers, Florida. One month to the day later, she closed with another 67 at the Sentosa Golf Club in Singapore for at T6 finish at the aforementioned HSBC Women's World Championship, a finish that might have been lost in all the Jin Young Ko history had Henderson not followed it up a week later with an eye-popping 23-under par total at Siam Country Club to finish tied for fourth in the Honda LPGA Thailand.
"I felt like I've been playing really well, which is a really good feeling, especially after last year wasn't my best year," Henderson said, despite the fact that she won in 2021 and had six other top-10 finishes. "So to come out this year so strong, I'm definitely happy and proud of that. I feel like I'm inching my way closer every week to getting a little bit more comfortable and just enjoying those final groups as much as I have been."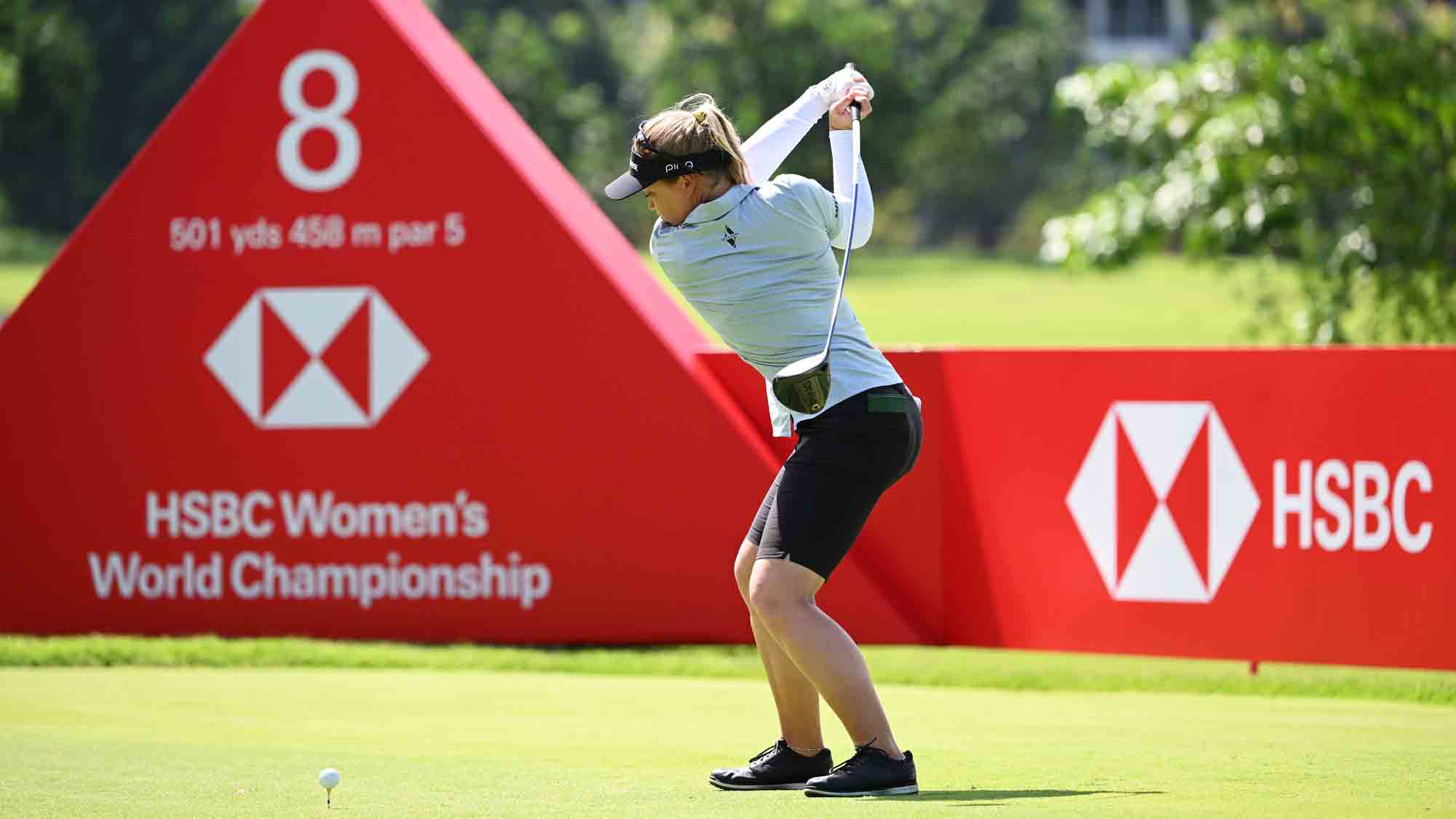 Henderson is known as a closer. She thrives when the pressure cooker is set on broil. "It's just so fun, so exciting to be in (the final groups)," she said. "I just look forward to when I have my opportunity to win.
"I love making birdies. And I love chasing and that attack mentality."
Those are the hallmarks of a champion. It has been six years since Henderson won the KPMG Women's PGA Championship in a dramatic playoff with Lydia Ko. Brooke won't be playing in Carlsbad at the JTBC as she rests up for the first major of the year.
Whether her major-championship drought will end this year is anyone's guess. But there is no doubt that Brooke Henderson is trending in the right direction.