Written by Juan Luis Guillen
From Abraham Ancer, ranked No. 16 in the world, to amateur Isabella Fierro, who makes her debut this week at The Chevron Championship, her first major, many Latino golfers are celebrating Lorena Ochoa's induction into the LPGA Hall of Fame.
"While her professional playing career was brief, it was quite impressive. I am certain she had a much more to give had she continued to compete. What she accomplished in the short time she played was spectacular. She is someone who has always personally inspired me, " said Ancer, the best male golfer in the history of Mexican golf.
"She taught us to believe in our ability to reach the top of world ranking and not to consider it a distant dream. I congratulate her very much because it is more than well deserved," said Ancer about the player who held the number one position in the world for 158 consecutive weeks until her retirement from the game in 2009.
"To me, Lorena represents hope. I congratulate her for this massive achievement and commend her for her hard work, her sacrifices and her love and passion for this sport," said Mexican American Lizette Salas, number 23 in the Rolex Ranking world.
"I admire her a lot as a player but mainly as a person. We all want to be like Lorena. If it weren't for her, I wouldn't be here. She is a Latina icon who allows us to see ourselves represented in a sport we wouldn't expect. She changed and dominated that game," added Salas, who acknowledges Lorena's impact among young Latinas in the United States.
"She greatly inspired me because I witnessed her journey from the time she was a top collegiate player to becoming a professional golfer reaching the number one ranking in the world," said Carlos Ortiz, another Mexican among the best golfers in the world.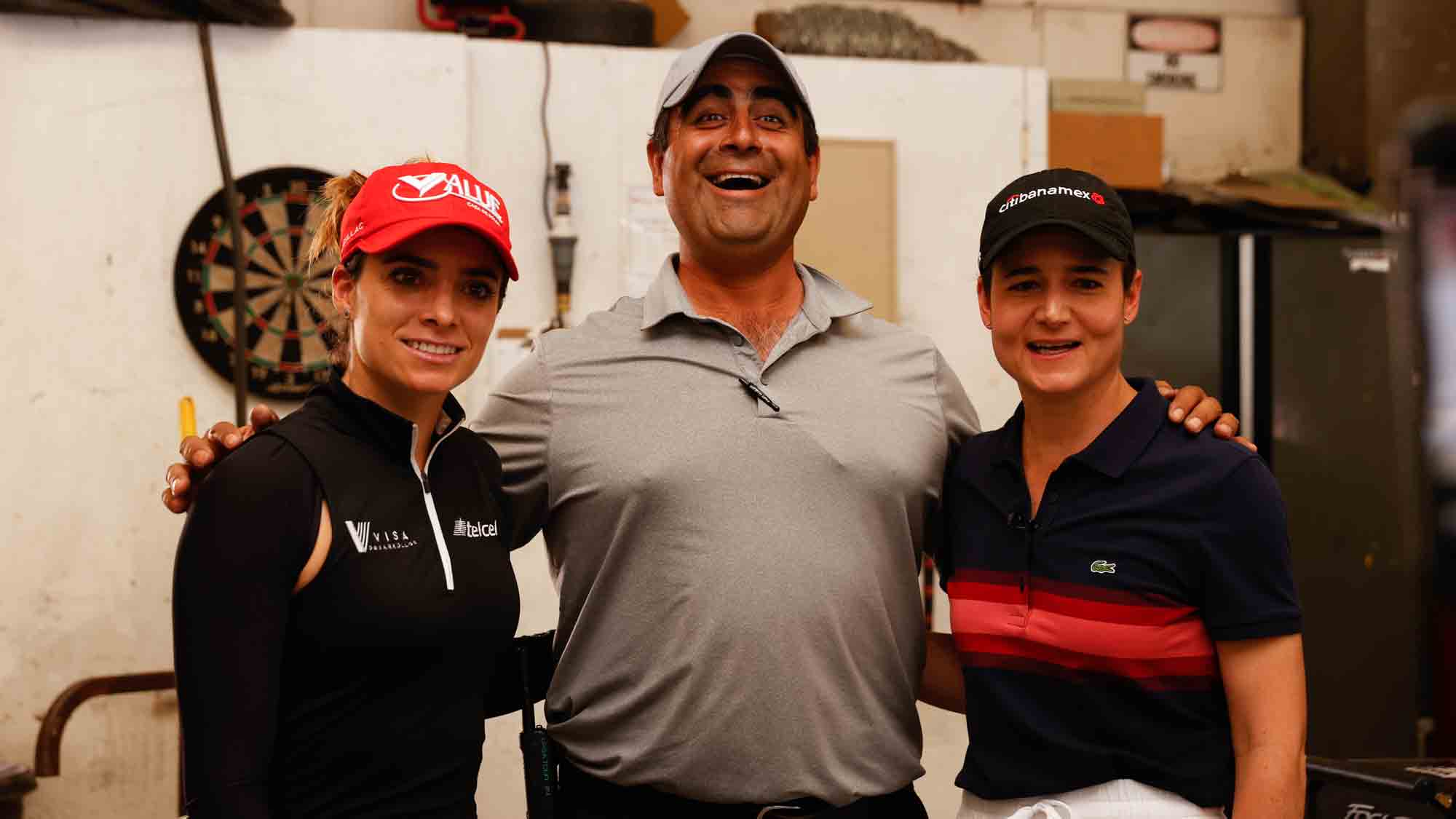 "It was the result of a lot of hard work and many sacrifices made on her part with her family and her team by her side. I admire her very much and am thankful we have such a great relationship. She is always there to support me no matter what I need and sends me messages ahead of each tournament, " added the golfer from Guadalajara, like Ochoa.
"It's a dream come true for the whole country. She has left an impressive legacy on and off the golf course. She is an excellent player and even a better person," said Mexican Gaby Lopez, one of the fifty best golfers in the world.
"I am very fortunate to have had her by my side as a friend and a mentor. She has helped me progress in my career. So much effort and commitment has been put in behind the scenes. It is even more special to see it paying off with such a tremendous recognition, " said López, one of the graduates of the IGPM Program (Promoting Mexican Professional Golf) founded by Lorena Ochoa to propel the professional career of up-and-coming Mexican golfers.
"I met Lorena when I was thirteen years old, and she was number one in the world. It inspired me to take the leap to become a professional golfer. She was always willing to show me how she developed her mental game and how she prepared for competition, " Gaby Lopez added of Lorena Ochoa's generous mentoring work with Latino golfers.
Young Mexican amateur Isabella Fierro met Lorena Ochoa when she was seven years old. "Lorena has always been very kind and honest with me. She has been my role model since I started in this sport when I was 4 years old," Fierro said before teeing off in her first major event at the Chevron Championship.