For me, family has always come first.
Being a mother is something I've dreamt about for as long as I can remember. But that isn't an easy thing to do when you're traveling around the world competing in golf tournaments.
My husband, Kevin, knew from the very beginning that I've always wanted kids. No matter where we were, I'd be completely distracted whenever a baby was in the room. When I earned my LPGA Tour card and my husband and I ventured out together as player and caddie, that dream to be a Mom followed me.
At the end of the 2019 season we decided we were in a good enough spot financially to have our first child. And that's exactly what we did.
We had our dream baby, John.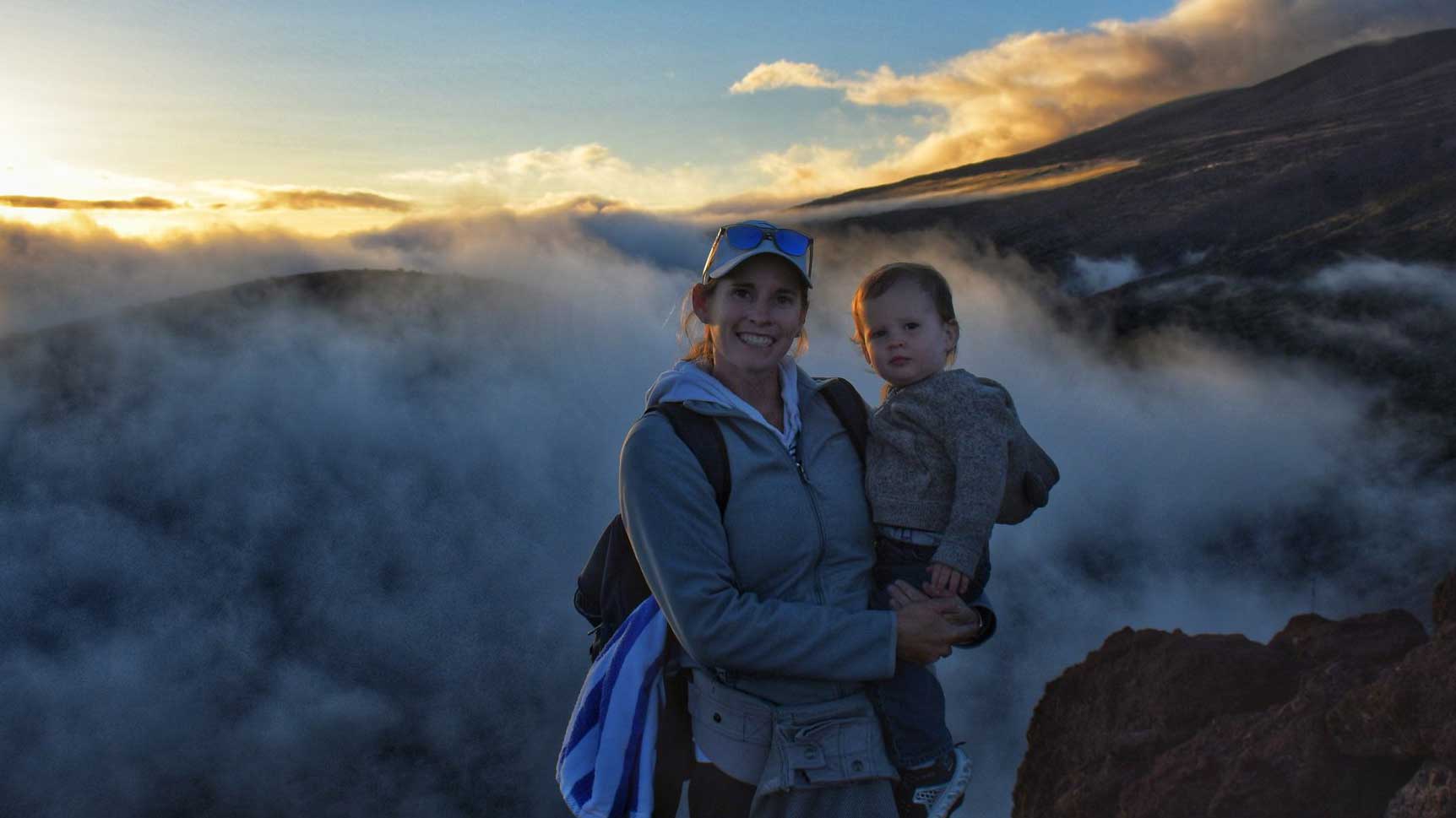 But the pregnancy didn't come without its physical and mental challenges. One, in particular, put my entire golf career in jeopardy. I ended up having to undergo an emergency C-section during delivery with some significant complications.
Getting cut open like that was a lot harder on my body than expected. It was two months before I could even try to swing a club. But things didn't just go back to normal when I returned, either.
I struggled getting my strength back, and my putting and chipping game was somehow wiped from muscle memory. It seemed like I completely forgot how to do it. I struggled to picture how a chip would come off the club and release to the hole.
When I returned to the tour in January, I had a tougher time with the mental aspects of being a Mom than I expected, too. My mind was constantly on John. Thoughts like: When am I going to nurse him? How am I going to pump enough milk for the daycare? Is he going to nap well enough? Is he going to eat on time? Is he giving his teachers a tough time?
All sorts of mental energy spent on things that made it tough to keep my focus on the course.
If not for the other moms on tour, those struggles might have been far worse.
You see a mom anywhere, and you immediately have something in common, but that's especially the case with the moms on tour.
It helped knowing I wasn't in this alone. There were other players out there making it work. We're all trying to figure it out together, and fortunately, everyone has been so helpful since I had John.
We talk about what to do when your kid is sick, how to handle time changes, what to do for birthday parties — you know, just the daily life things you deal with as a parent.
Having them around has been an incredible resource.
But the key resource for me and my family has been Smucker's Child Development Center.
To be honest, when we were planning to have John, that program was the reason we knew we could have him.
Just seeing how well-loved those kids are and knowing it was an option made our decision so much easier.
They provide a safe place for John, and it allows me to focus more on my game. It's always hard on my mama heart to leave him anywhere, no matter what. But the daycare makes things easier because I know he's always going to be cared for.
I love seeing him come home with his little drawings, markers, stickers, and projects they do. It's just an amazing experience. Without that daycare, we wouldn't be able to do this.
And I genuinely mean that from the bottom of my heart.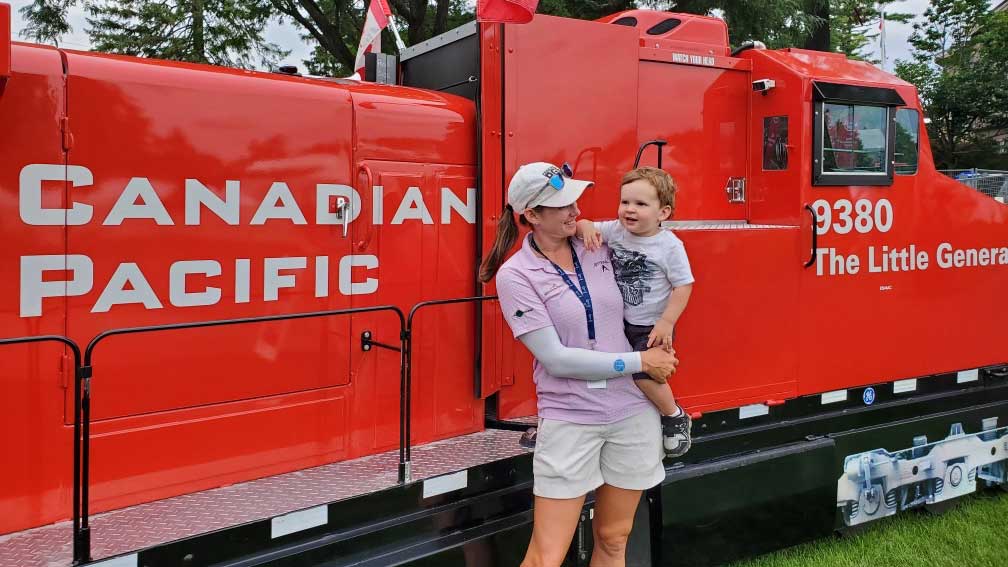 My career has been prolonged because of Smucker's. I get to continue living out my dream, traveling the world with my husband and son.
I'd like to keep playing for as long as I can, but I think we're going to step back and reevaluate some things when John gets to school age. We'll have to see what options are available for him when kindergarten starts approaching. If we decide to keep him home for school, then I'll probably be done with golf.
But that's something for future Katherine to think about. I'm just enjoying these moments with my family for as long as I can.
Getting an opportunity to travel to all of these places is amazing on its own. But I'm also doing it with the people I love. I'm doing it with the people I want to make lifelong memories with.
I love looking back at pictures from a year ago when we traveled to Ireland, for example. Having a picture of John at a playground in a completely different country is something not many people get to experience in life. I hope we have many years to travel the world and visit other places.
No doubt about it — I'd love to keep this dream going for as long as I can.