Written by Juan Luis Guillen
The memories of her victory in a major in 2007 are still quite vivid for Morgan Pressel, who culminated a great performance at Mission Hills Country Club in Rancho Mirage, California with a series of "big putts" on 10, 12, 15 and the 72nd hole to win The Chevron Championship (then Kraft Nabisco).
"I remember standing on the range waiting for the final result and the rest was kind of a blur. Time went by really fast at that point. It was only my second year on Tour and probably the biggest moment in my career," said 33-year-old Pressel, now a commentator for Golf Channel.
Pressel's triumph in Mission Hills, where the first major of the LPGA season is taking place this week for the 51st and last time before moving to the Houston area, takes her back to her time as a young participant in the LPGA*USGA Girls Golf program practicing ten-foot putts. "The last one you had at the end of the day was a putt to win a major," remembered Pressel.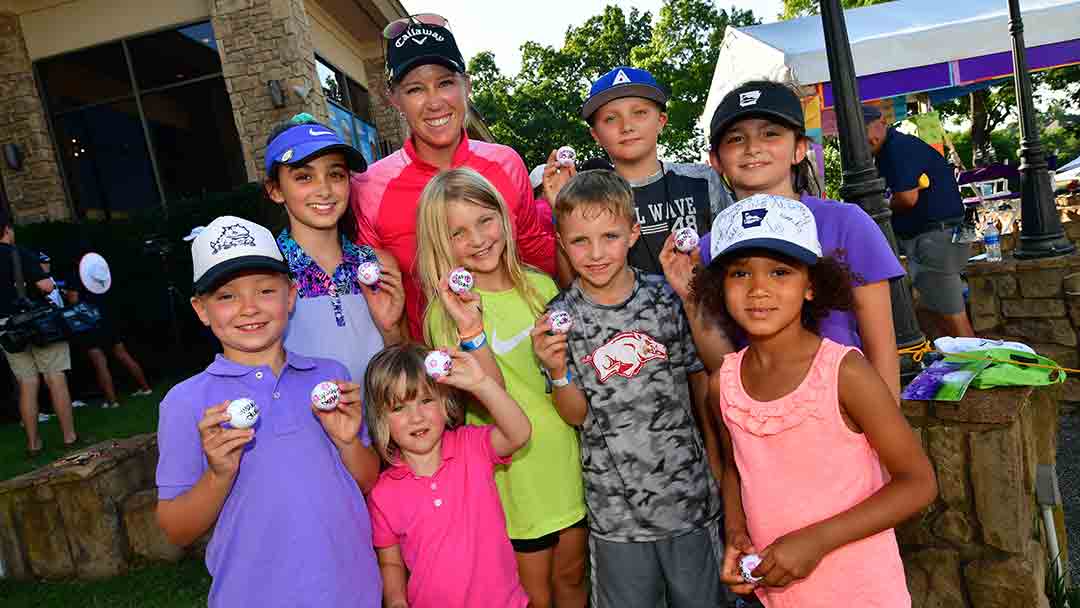 In the case of two-time Chevron Championship winner Brittany Lincicome, another notable alumna of Girls Golf, the fact that there were hardly any girls when she first started while having to play on the boy's high school team originated the power and resilience for the perfect shots and eagles she needed to win her two majors in 2009 and 2015.
"Both victories at Chevron were fantastic. I just have a lot of good memories that put me in a good frame of mind," said 36-year-old Lincicome, who won by one stroke in 2009 and, six years later, made a spectacular eagle on the last hole to get into a playoff and defeat Stacy Lewis.
In this 2022 edition, the money prize for the winner of The Chevron Championship will be more than twice the amount Lincicome received in 2015, and almost ten times the $80,000 Juli Inkster won in 1989, the year Girls Golf was started by LPGA Professional Sandy LaBauve in Phoenix, Arizona.
In fact, the evolution of women's professional golf in terms of popularity and resources runs parallel to the exponential growth of Girls Golf, which began with just 10 programs and is now in more than 500 communities and reaches close to 100,000 girls through the game of golf every year.
"Girls Golf is so different now. There are so many young ladies that can meet each other on the course and dream together, not just of being a professional golfer. It is empowering them to use golf as their tool for whatever it is that they really dream of doing," said Morgan Pressel.
"It is wonderful to have these girls' programs. It makes them feel more comfortable to go out and play together with girls their own age. Just watching them top it the first time and then get it in the air, the smiles on their faces are literally priceless," said Lincicome, now mother of 2-year-old Emery, a future Girls Golf member.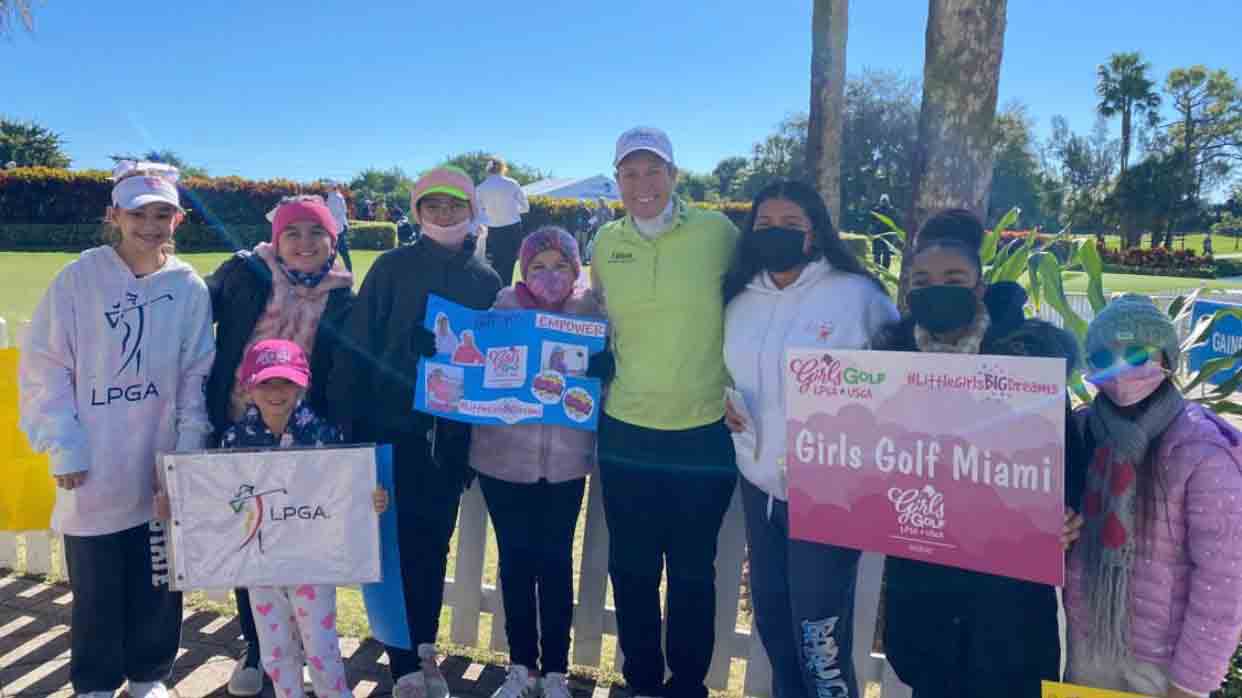 "The future of Girls Golf is very positive," added Pressel. "We are starting to notice the evolution and I don't see that trend changing—more fun, young talent and even more so, we continue to see the growth of the sport amongst women, taking away the intimidation factor and really making it more approachable." </p">
In its 33 years of existence, Girls Golf has promoted inclusion and the advancement of deeper and richer values like character and integrity, making friends on the course, and gaining a level of comfort and confidence in a new environment for more than half a million girls around the United States and 11 countries.
Pressel has had the opportunity to meet many of them and keep in touch. "It is a lot of fun for me to be able to follow them and be part of their lives," she said, knowing that a good number of these young Girls Golfers will be looking for her and their other role models this week at Mission Hills.
"We have played here a million times and my daughter is going to come. It is just going to be a perfect week," said Lincicome, who will be making her 16th appearance in The Chevron Championship this week in search of her third celebratory plunge in Poppie's Pond.