Happy Easter. For my fellow Christians, this is when we celebrate the event that defines us, that first day of the week almost 2,000 years ago when Jesus Christ, who was crucified, dead, and buried, rose from the grave. For believers like me and many others in our game, this is much more than an annual religious ritual, or a lookback at history. It is the event that orders our lives.
I was reminded of my own faith journey when I saw Scottie Scheffler's story after The Masters. That Sunday morning when Scheffler entered the final round with the lead in a major, he said, "I cried like a baby. I was so stressed out. I didn't know what to do. I was sitting there telling (his wife) Meredith, I don't think I'm ready for this. I just felt overwhelmed.
Then Meredith Scheffler reminded her husband why they were there. "She told me, 'Who are you to say that you are not ready? Who am I to say that I know what's best for my life?'" Scottie said. "So we talked about God (being) in control and that the Lord is leading me; and if today is my time, it's my time. And if I shot 82 today, you know, somehow, I was going to use it for His glory."
Then he said, "That all goes back to my faith. I'm trying to glorify God and all that He's done in my life. Like Meredith told me, 'If you win this golf tournament today if you lose this golf tournament by 10 shots if you never win another golf tournament again, I'm still going to love you, you're still going to be the same person, Jesus loves you, and nothing changes.' All I'm trying to do is glorify God. That's why I'm here. That's why I'm in this position."
I know exactly how Scottie feels. I became a Christian in January of 1980 in large part because of my life on the LPGA Tour. I had seen how well some of the Christians – especially players like Murle Breer, who won the 1962 U.S. Women's Open, and Donna White, who won three times on Tour – handled the ups and downs of professional golf. They certainly seemed more centered than I was at the time.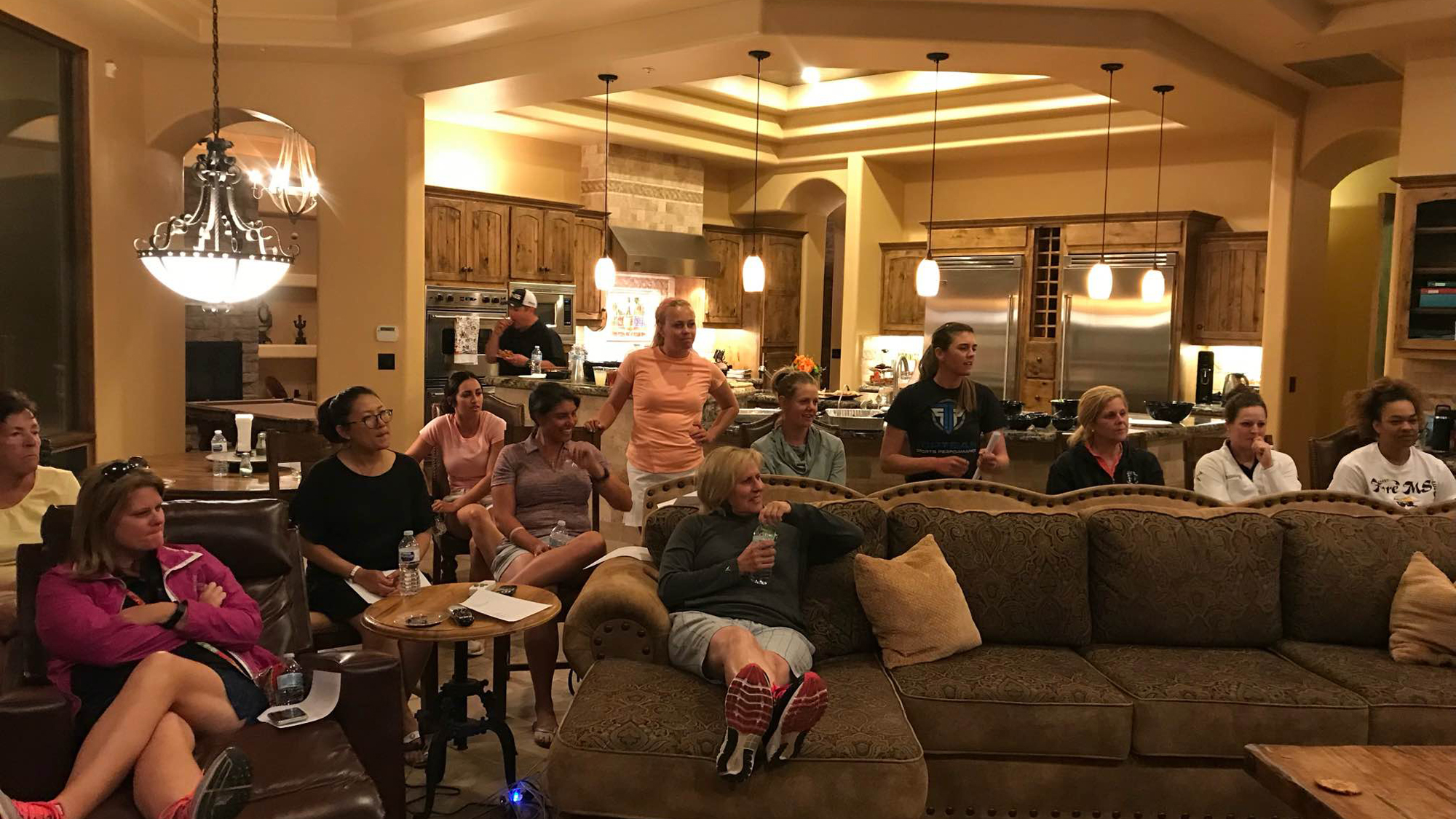 We talked about faith, and through that, I was invited to a conference called Tee Off in Florida right before the first event of the 1980 season. I went because it was held at a resort where I could practice in the afternoons. But one of the speakers was a man named Bruce Wilkenson, who spoke eloquently about God's promise through Jesus. At the end of his presentation, Bruce invited those in attendance to accept Christ. I walked the aisle that day and changed my life forever.
Being a Christian transformed my perspective on golf. From then on, I entered every event with two goals: to be 100% prepared when I showed up every week and to give 100% effort on every shot, to do the best I could with the gifts God had given me. By doing that, I felt as though I was giving the glory to Him.
In 1997, I won my third Chevron Championship at Mission Hills in California. It would turn out to be the last of my six major championship wins. But what I remember most is that the final round fell on Easter Sunday. Tournament organizers, along with the fellowship leaders on the LPGA Tour, put together a sunrise service next to the 18th green of the Tournament Course. Members, fans, volunteers and some players gathered in the grandstands beside Poppie's Pond to watch the sun come up over the San Jacinta Mountains and worship our risen savior.
I spoke that morning, as I have at several other of these Easter services. What I said then is what I say now: As golfers, we tend to put a lot of pressure on ourselves to perform. But I know that God loves me the same whether I shoot 68 or 80. That knowledge puts everything else into perspective. I pray for peace and I pray that whatever happens, I represent Christ in a godly fashion in everything that I do.
I also say often that one of the most consistent themes in the Bible is not to fear, for if God is with you, who can be against you? In Timothy 1:7, the Apostle Paul wrote, "For God gave us a spirit, not of fear, but of power and love and self-control."
My growth as a Christian came out on the tour. It didn't come through going to church because I wasn't able to go to church that much. It came through Christian fellowship. Much like the early followers of Christ met in the homes of fellow believers, we gather at the golf course, or hotels, or in homes while on the road. Wherever we gather, we know that the Holy Spirit is there with us.
Christian faith lives or dies by what happened that first Easter Sunday. That Christ rose from the dead is what makes our faith real. I believe that the event we celebrate did, in fact, happen. And that event changed my life. I live today with the assurance that whatever is going on in this life is temporary. There is a better life to come with Christ. It is because of that assurance that I find peace, and that I "fear not" for Christ is with me, this Easter and every day of my life.