In the picturesque setting of the Evian Resort Golf Club in Evian-les-Bains, France, the 15th edition of the Amundi Evian Juniors Cup witnessed a remarkable display of talent from young American golfers. This prestigious golf tournament for juniors under 14, held on the hallowed greens of Evian, was a resounding triumph for the United States contingent.
The American team, comprised of two boys and two girls, not only dominated the team competition, which was comprised of 16 other international teams but also left an indelible mark in the individual contests. The outstanding performance of Davis Wotnosky and Angela Zhang propelled them to the pinnacle of junior golfing excellence.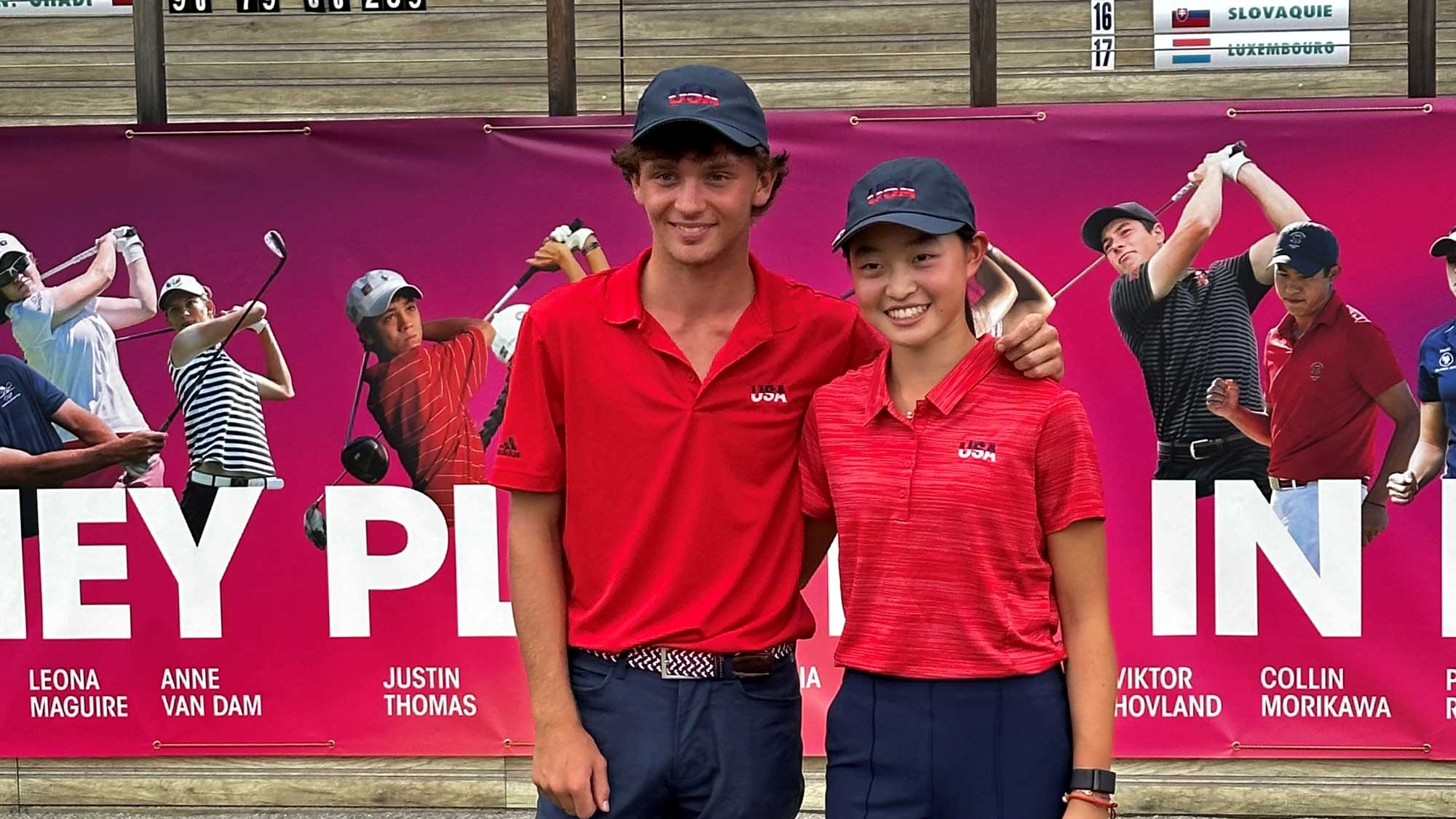 Wotnosky exhibited consistent play in the boys' individual competition, recording a 54-hole total of 213 with rounds of 72-69-72 to leave Spain's Samuel Love and Denmark's Noah Bottelet Lundskaer four strokes behind at 4-over (217).
Angela Zhang, a young prodigy with a promising future, displayed a golfing prowess that belied her age. Zhang finished with an impressive 54-hole total of 209 that saw her card rounds of 70-67-72 to finish at 4-under overall to record the only under-par score and secure the top individual spot in the girls' category. Morocco's Sofia Cherif Essakali took second place with an even-par, three-day total of 213 and was followed by France's Louise Uma Landgraf in third at 3-over (216) and Japan's golfer Sato Rino in fourth at 6-over (219).
In the team competition, the United States squad, comprised of Davis Wotnosky, Hudson Hatch, Angela Zhang and Eliana Saga, finished with a 4-over total of 645 strokes, topping France (653, +14) and Switzerland (662, +23).
The driving force behind this triumphant American team was none other than LPGA Professional Liz Cooper and team chaperone Katarina Hodge. As the coach for the U.S. team, Cooper's expertise and mentorship proved to be the guiding light for these young talents. Her dedication to nurturing the next generation of golf stars was evident in the flawless execution of her coaching strategies.
"Coaching the U.S. Team at the Evian Juniors Cup was one of the highlights of my career," said Cooper. "As I told the team, not only are these juniors exceptional golfers but more importantly they are outstanding individuals. Angela, Davis, Eliana and Hudson represented the United States admirably not only with their commanding win but with their sportsmanship and integrity, which was evident by the popularity of the win with the other international teams."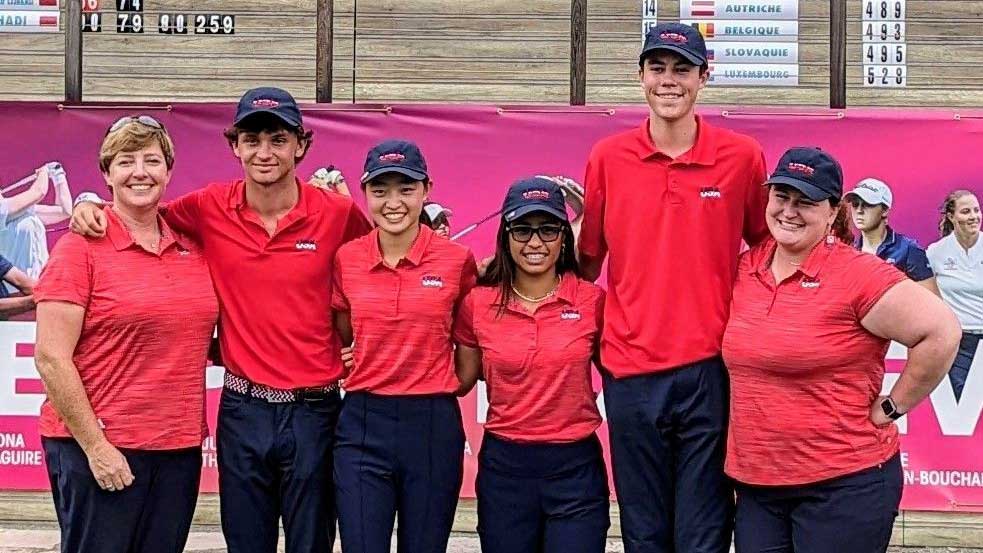 The 15th Amundi Evian Juniors Cup not only showcased the exceptional skills of the American team but also celebrated the spirit of sportsmanship and camaraderie that defines junior golf. The tournament provided these young talents with an invaluable platform to test their skills on an international stage and foster lifelong memories.
As the sun set over Evian Resort Golf Club, it was clear that the 15th Amundi Evian Juniors Cup had not just crowned its 2023 champions but also proved that the future of golf appears to be in very capable hands.