As part of Sustainable Golf Week, we're highlighting the great work that Dow, presenting partner of the LET's Celebrating the Green and Official Sustainability Resource Partner to the Ladies European Tour (LET) and LPGA Tour, did earlier this year for both teams in the 2023 Solheim Cup.
LET's Celebrating the Green presented by Dow initiative highlights the great work that is being done by players, partners, tournaments and venues to advance sustainable action in the game of golf. As a project within this wider global initiative, Dow and a premium sport and travel accessories brand created a golf bag designed for optimal performance and eco-conscious athletes.
At the 2023 Solheim Cup, both the European and U.S. Teams carried the same style of bag featuring a new, innovative technology provided by Dow called LuxSense™.
LuxSense™ Silicone Synthetic Leather is the world's first silicone-based synthetic leather material that can be utilized across a wide variety of applications, from automotive to toys to sporting goods. LuxSense™ is stain and UV resistant while having all the beloved aesthetic and sensory characteristics of traditional leather.
The technology also allows for high levels of color customization, making it perfect for the 2023 Solheim Cup bags. The bags specifically are an opportunity for each team's captain to instil their own creativity into the team kit design, making both clever and sentimental nods to the legacy of their respective Ladies Professional Golf Association (LPGA) and Ladies European Tour organizations.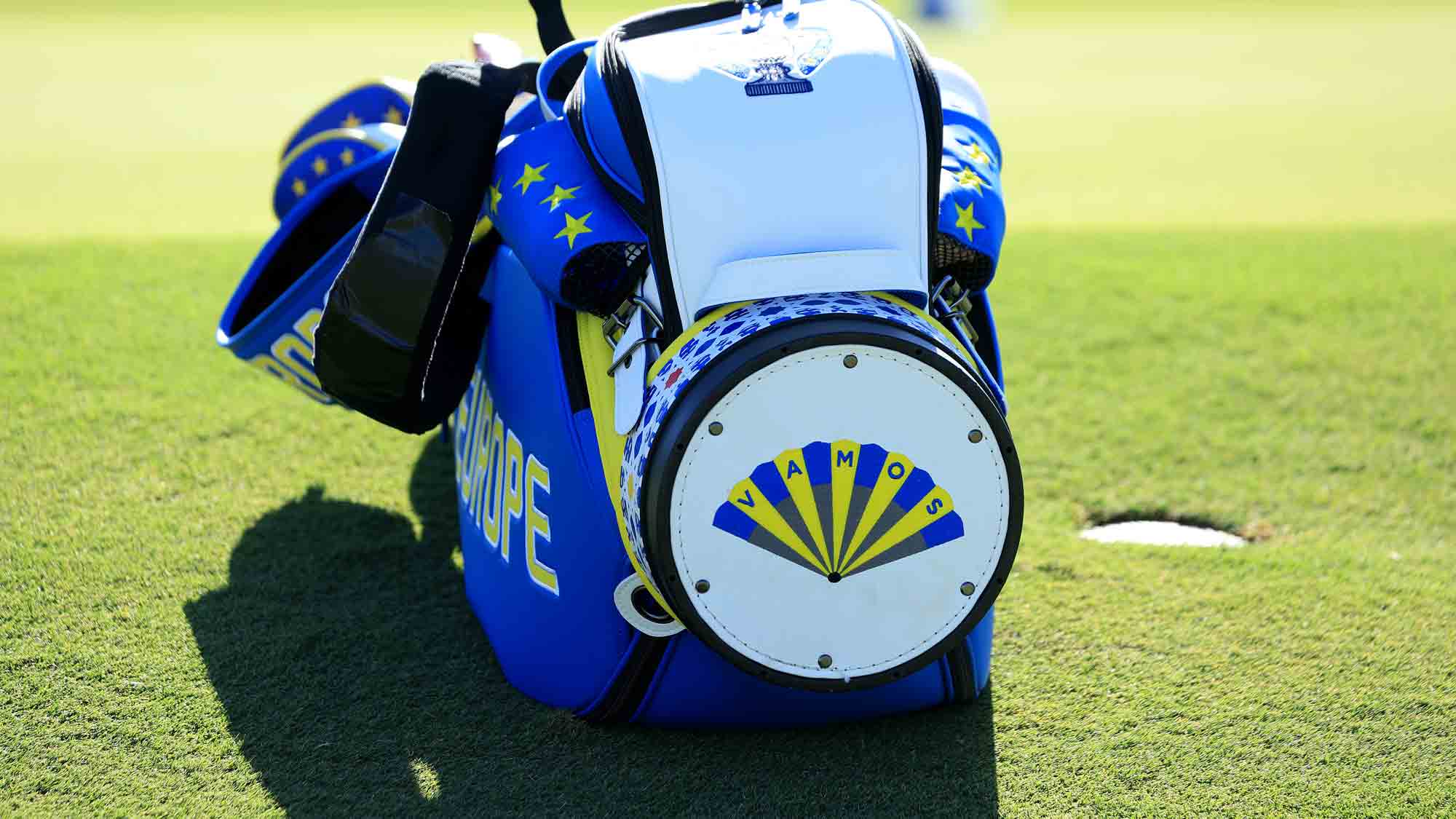 LuxSense™ Silicone Leather is also abrasion and hydrolysis resistant, meaning that the product can withstand high humidity and high temperatures – elements that were factors at Finca Cortesin in Andalucia, Spain.
Because of Dow's commitment to creating safer, more sustainable materials, each bag was able to be created with a material that is both plasticizer-free and animal-free, meaning that there are lower carbon emissions in the creation process than the same for genuine leather. And, especially for the tournament, Dow was able to engineer LuxSense™ as a 100% carbon neutral material.
Carlos Padilla II, Head of Global Sports Partnerships at Dow, said: "We were absolutely thrilled to be given this unique opportunity to partner with a luxury golf bag designer on innovating the golf bags. We knew the bags needed to work flawlessly on the course for some of the best female athletes in the world, so optimizing performance was key. But the biggest challenge was infusing the bag with unparalleled levels of sustainability. To hit both needs, our new LuxSense™ solution was the clear choice."
The 2023 European Solheim Cup Team Captain Suzann Pettersen said: "As Dow's Sustainability Ambassador, I have witnessed the incredible work that Dow is doing to create safer, more sustainable materials and the 2023 European Solheim Cup team was proud to be able to use the trailblazing LuxSense™ Silicone Leather luxury golf bags. The design and material of the bags fitted our needs perfectly and meant that the players could focus and get on with the task at hand."