Thanks to the Barbie Movie blockbuster hit and the recognizable Barbie pink we everywhere, this has been the summer of the girl. But it's not only Mattel focused on inspiring young women. With the recent news of one million girls around the world having participated in the LPGA*USGA Girls Golf program (Girls Golf), it's clear golf is experiencing a remarkable transformation of its own - towards inclusion, female empowerment and sustainability.
Together, through a new initiative within Girls Golf, the LPGA and global materials science company Dow are shaping a generation of girls who are not only skilled golfers but passionate advocates for a greener, more equitable world.

Getting Green on the Greens
The Girls Golf program has always been about more than just swings and putts. It's about creating friendly, safe environments where junior girls aged 6-17 can develop skills in golf, self-esteem, confidence, and perseverance. Now, in a groundbreaking partnership with Dow, the program is expanding its horizons to embrace another vital component of being a responsible, capable human being: sustainability.
At the center of this joint effort is a "Go Green" curriculum with materials and lessons that educate participants about the importance of making sustainable choices, caring for the environment, and making a positive impact on the world. In addition to enhancing their understanding of ecological responsibility, the curriculum encourages Girls Golf members to become active players in the push for a greener future. The curriculum includes:
More Than a Golf Course: Highlights how golf courses & nature are intricately connected and provides how-tos on effectively managing on-course wildlife.
Recyclable Putting Green Activity: Provides fun facts encouraging girls to understand the potential impact of waste on the environment while participating in proper recycling through play.
Decorate Your Own Refillable Water Bottle: Uses arts and crafts activities to encourage girls to avoid unnecessary waste.
Start a Girls Golf Garden: Planting flowers in a local community to improve air quality and attract precious pollinators while actively engaging with the environment.
By integrating these environmentally focused activities into play-forward golf experiences, Dow and Girls Golf hope to help the girls forge lasting friendships, gain leadership skills, develop self-confidence and spark excitement in sustainability.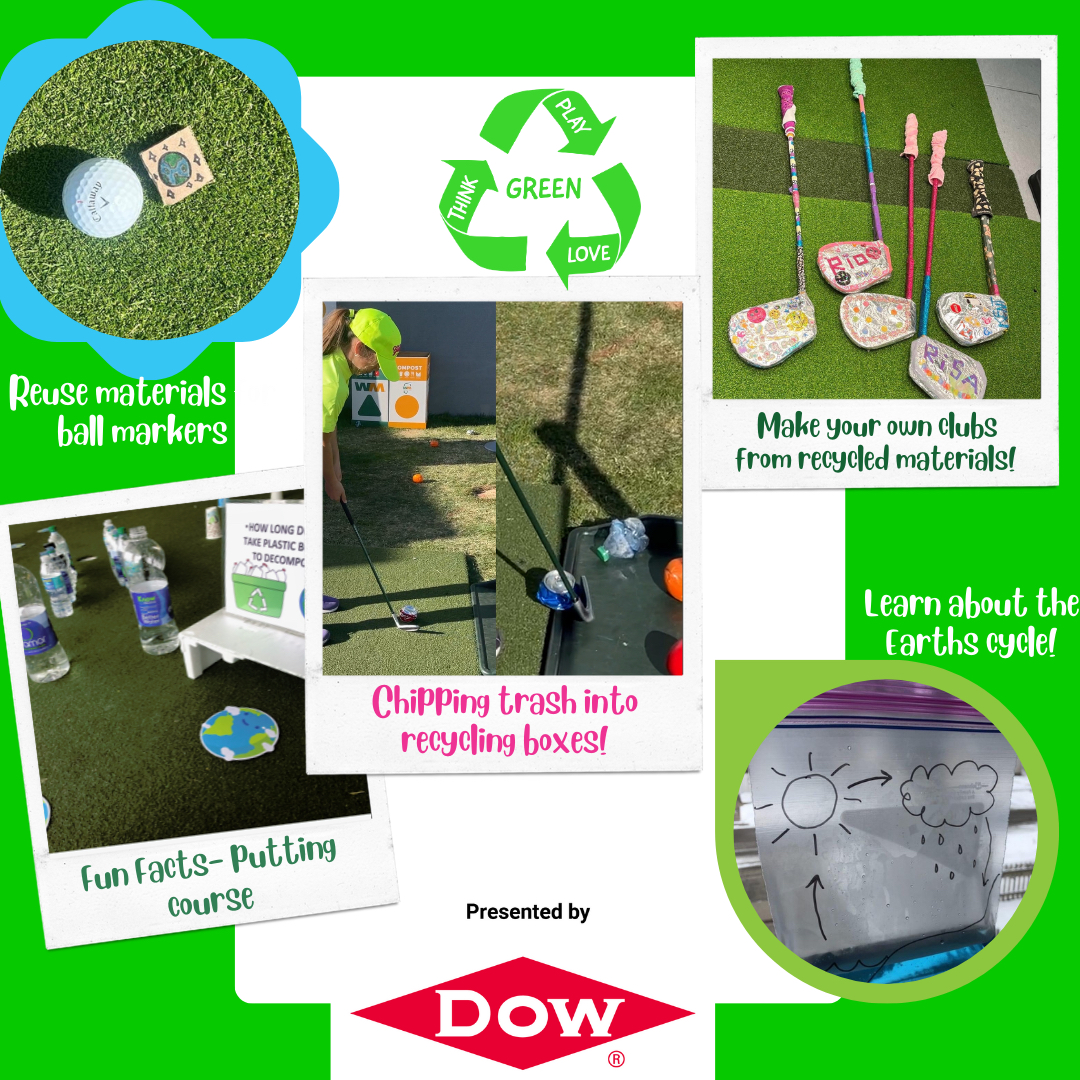 Impact from Coast to Coast
Stephanie Peareth, the Director of Operations for the LPGA Foundation and LPGA*USGA Girls Golf Miami Site Director, shared her thoughts: "Our program is about more than just golf. Through engaging events that blend golf with sustainability themes, we're instilling values that go beyond the course. With Dow's support and the "Go Green" workbook, we're teaching girls they can make a meaningful impact on the world. We're not just playing a sport; we're creating a future where these girls know they can make a difference."
Cori Matheson, LPGA Professional and LPGA*USGA Girls Golf Phoenix Site Director, stated, "We inspire girls to dream big and develop confidence. Their voice matters! We create a safe environment for girls to learn the game and make strong friendships. We are a special 'Girls Golf Family.'" Matheson underlined, "All attendees and organizations involved in this program have the ability to provide a platform focused on sustainability."
Through engaging activities such as the "Girls Golf Bazaar," Matheson and her team foster not only a love for golf, but also an understanding of how individual actions can contribute to a healthier environment. The program's success rests on its ability to empower young girls to make a difference, on the course, in their communities and the world at large.
As Southern California Golf Association's Assistant Director, Lauren Fesler said, "Our Girls Golf program is about more than just swing mechanics; it's about nurturing strong, conscious young women. Dow's partnership has given us the tools to seamlessly integrate sustainability education into our curriculum. Seeing our girls actively participate in recycling efforts and making sustainable choices is a testament to the impact of collaboration. Dow's expertise is like a guiding light that illuminates the path to a brighter, more sustainable future."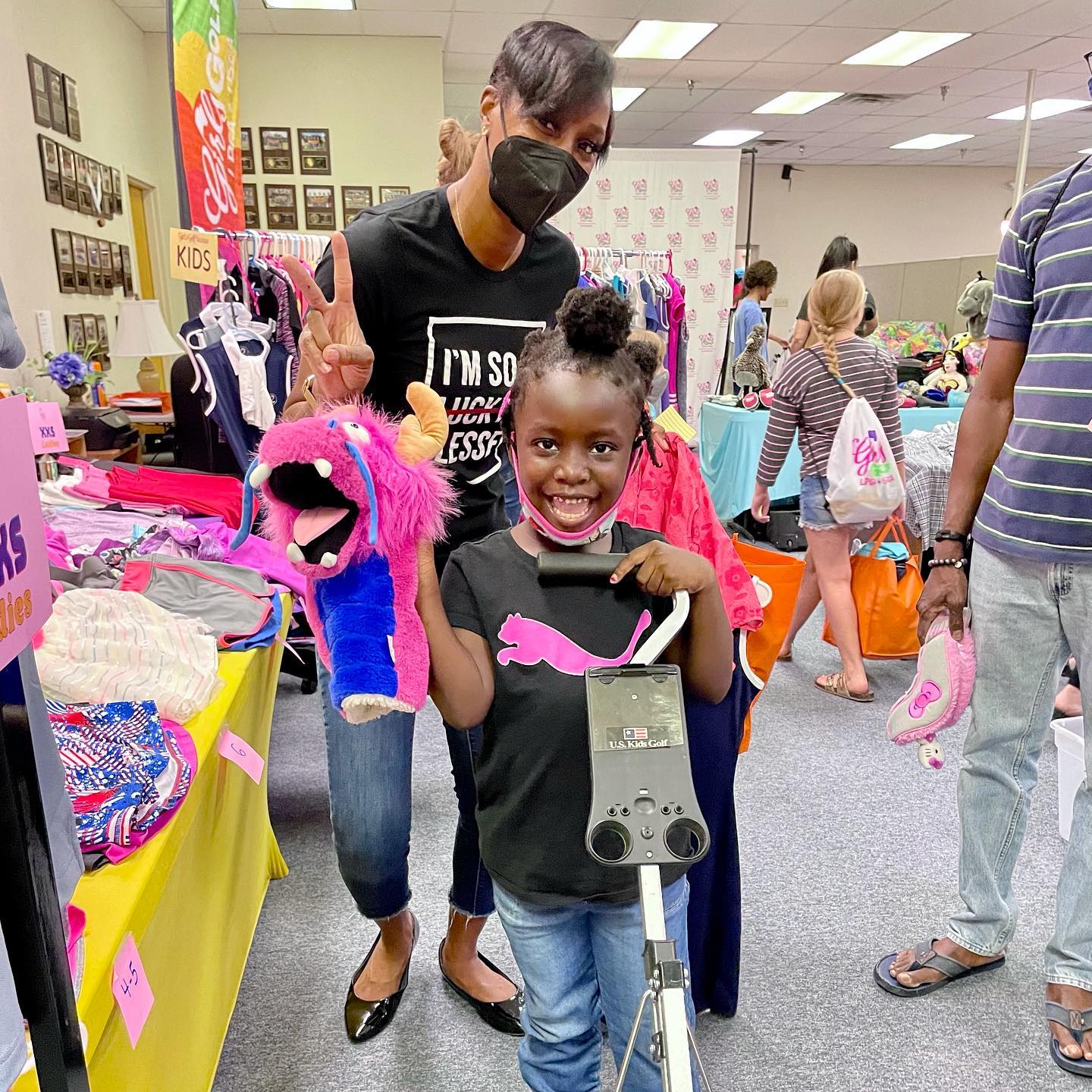 A Partnership for a Sustainable Future
Since 2021, Dow has been the Official Sustainability Resource for both the LPGA and the Ladies European Tour (LET). A four-year commitment fueled by shared values and ambition has ignited a strategic roadmap for sustainable action across women's professional golf. This visionary alliance extends the reach of existing initiatives in equity, diversity, and inclusion while reinforcing climate action, biodiversity promotion, and responsible resource management.
"At Dow, we believe in harnessing the transformative potential of sports. Collaboration with like-minded organizations allows us to go further together than we could to drive meaningful change. And by integrating sustainability into every aspect of sports, from course management to the fan experience and programs like Girls Golf, we can foster a culture of environmental stewardship and ensure a better future for people and planet," said Carlos Padilla II, Head of Global Sports Partnerships, Dow.
This early success of the "Go Green" sustainability curriculum initiative is a testament to the power of collaboration between organizations with a shared vision. Together, Dow, the LPGA and the LET endeavor to leave a legacy of empowered individuals, diverse communities, and a planet that thrives for generations to come.
To learn more about the partnership and opportunities Dow is creating, visit https://corporate.dow.com/en-us/about/partnerships/sports/sponsorships/golf.html.