GURNEE - The United States team of Lexi Thompson, Stacy Lewis, Gerina Piller and Cristie Kerr won the 2016 UL International Crown with a total of 13 points, accumulated over the 4-day event at the Merit Club. Team U.S.A. started the final session of play with 7 points, tied with Team Chinese Taipei and trailing Team Republic of Korea (8pts) and Team England (9pts).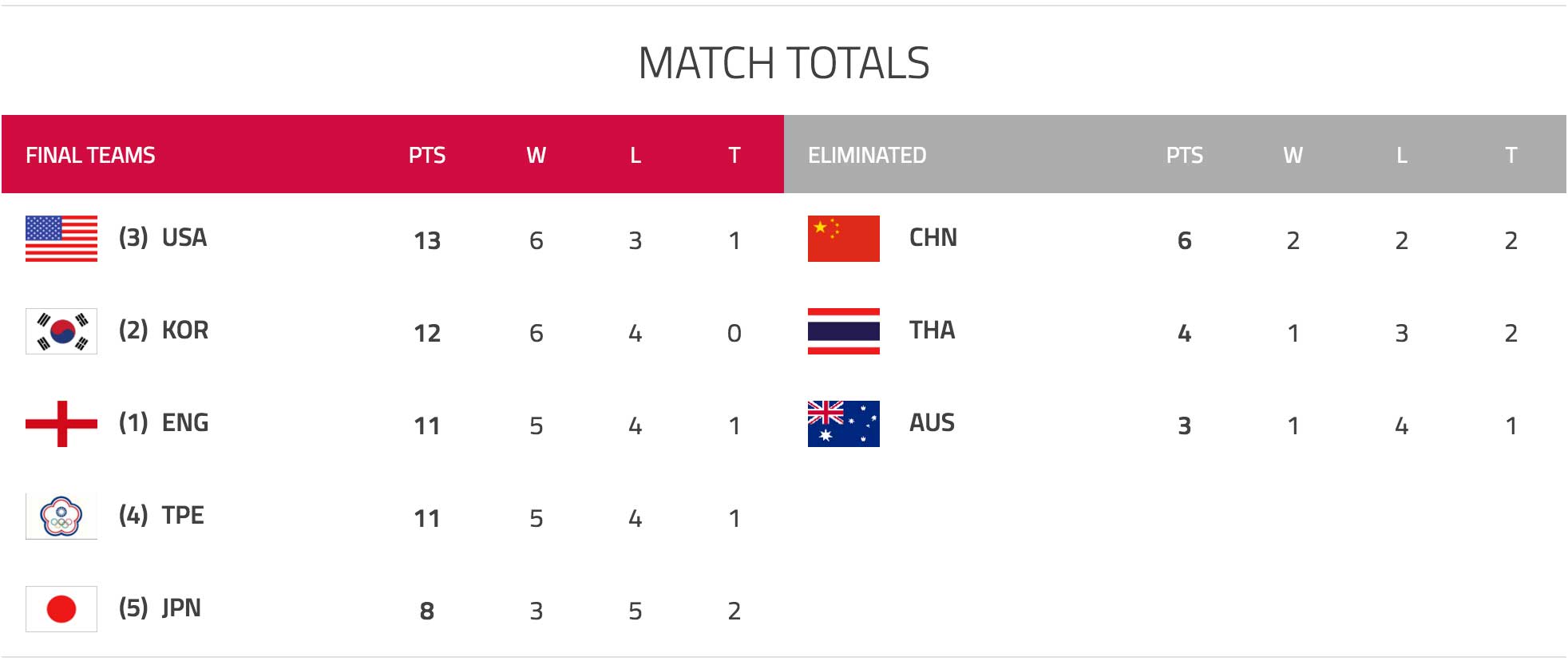 Gerina Piller picked up Team U.S.A.'s first two points of the Sunday singles session with a dominant victory over Yani Tseng of Team Chinese Taipei. Piller jumped out to an early lead with a birdie on the par-4 1st hole and never looked back. She dropped only one hole, the par-4 4th, to Tseng throughout the entire match. Piller hit the gas pedal on the back 9 and won holes 12, 13, 14 and 15 to secure the match 5&3.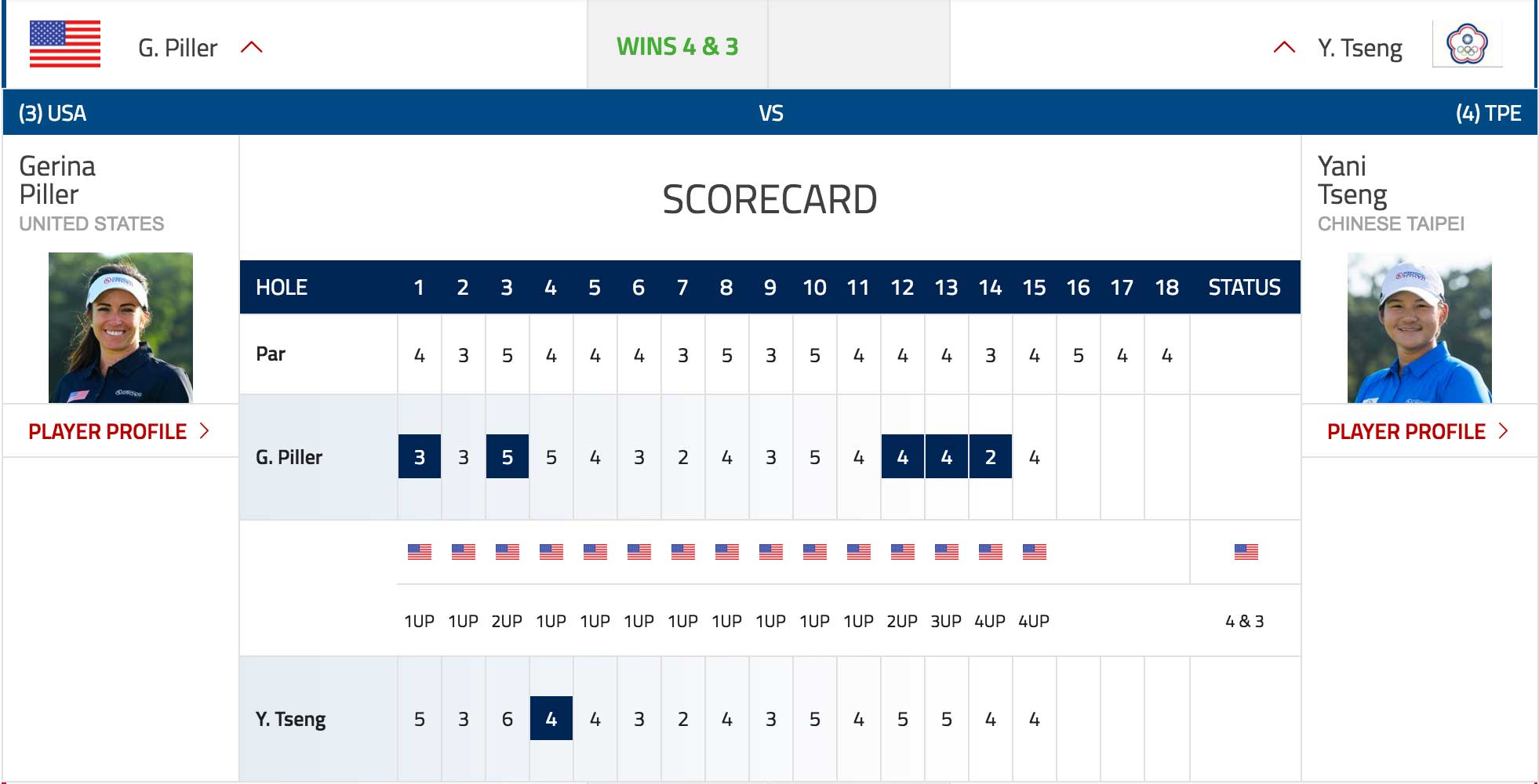 Stacy Lewis added another 2 points to Team U.S.A.'s total not long after Piller's match ended with a 3&2 victory over Team Japan's Mika Miyazato. Lewis never trailed in the match but the pair made the turn all-square. Lewis came out firing on the back 9 and won 3 straight holes (13, 14, 15) and defeated Mika Miyazato 3&2 on the 16th hole.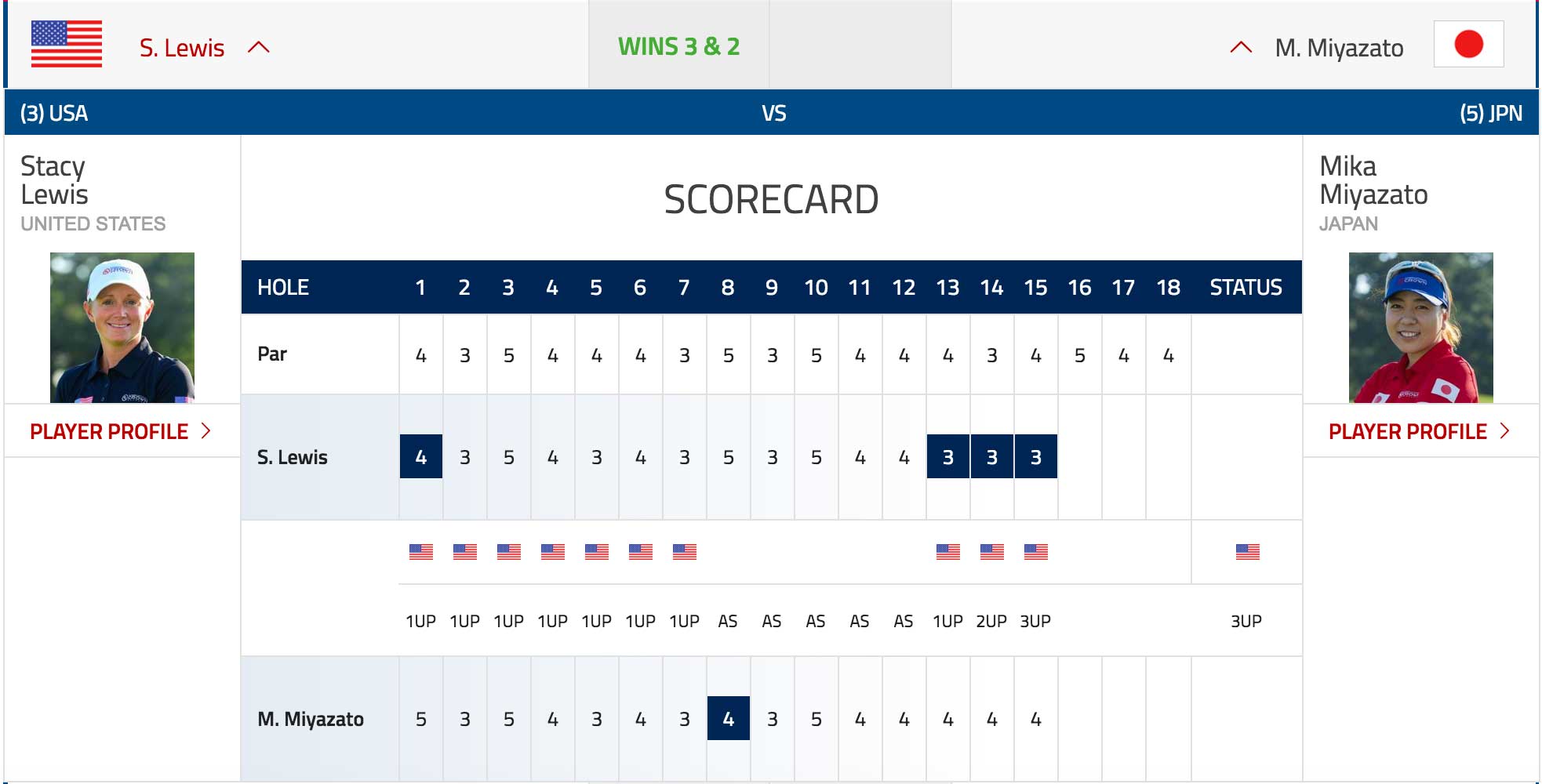 Lexi Thompson struggled early in her match against So Yeon Ryu of Team Korea and trailed as much as 3-down. Thompson made a charge with back-to-back wins on the 14th and 15th holes but ultimately lost 2&1.
In the final match of the day Cristie Kerr jumped out to a big lead against Mel Reid of Team England. Kerr won 4 of the first 5 holes but Reid battled on the back-9 to get as close as 1-down. Kerr closed out the match and secured the victory for Team U.S.A. on the 16th hole with a birdie.