Where To Watch
| Round/Date | Time | Channel |
| --- | --- | --- |
| Round 4 / July 28 | 8:00 AM ET - 9:00 AM ET | Golf Channel |
| Round 4 / July 28 | 9:00 AM ET - 1:30 PM ET | CNBC |
This piece has been updated due to the weather delay. Play will begin at noon local time.
Who's in The Hunt
The 2014 Evian Championship champion Hyo Joo Kim sits alone at (-15), on the back of an eight birdie, six under round. World's No. 1 Golfer Sung Hyun park sits a stroke behind, playing a very consistent 67-66-66 to sit at (-14) through the opening three rounds.
Hall of Famer Inbee Park and ANA Inspiration champion Jin Young Ko sit four shots behind Kim at (-11).
Shanshan Feng and Mi Hyang Lee round out the six players within five shots of the lead, sitting at (-10).
*All Times Local
The Final Pairing
Hyo Joo Kim (-15), Sung Hyun Park (-14), Jin Young Ko (-11), 2:01 P.M., 1st Tee
Hyo Joo Kim is in search of her second career major. She's putting her way towards lifting the Evian Championship trophy for a second time, as she's averaging 25 putts a round. Her low mark was 23 putts today. If she has someone catch up or match her, Kim has to feel comfortable knowing she's (-9) over the final six holes at the Evian Resort Golf Club.
The World's No. 1 golfer has done her damage on the front nine this week, going (-9) on the opening half of the scorecard. This duel is like a track race, where the outside runner has more ground at the start, but the inside runner has the shorter turn to take on.
Jin Young Ko is a strong candidate to be a spoiler. She has the most birdies in the field this week, with 20. If she can keep a clean scorecard, she'll have an opportunity to make up the four-stroke deficit facing between her and her Kim.
Solheim Cup Watch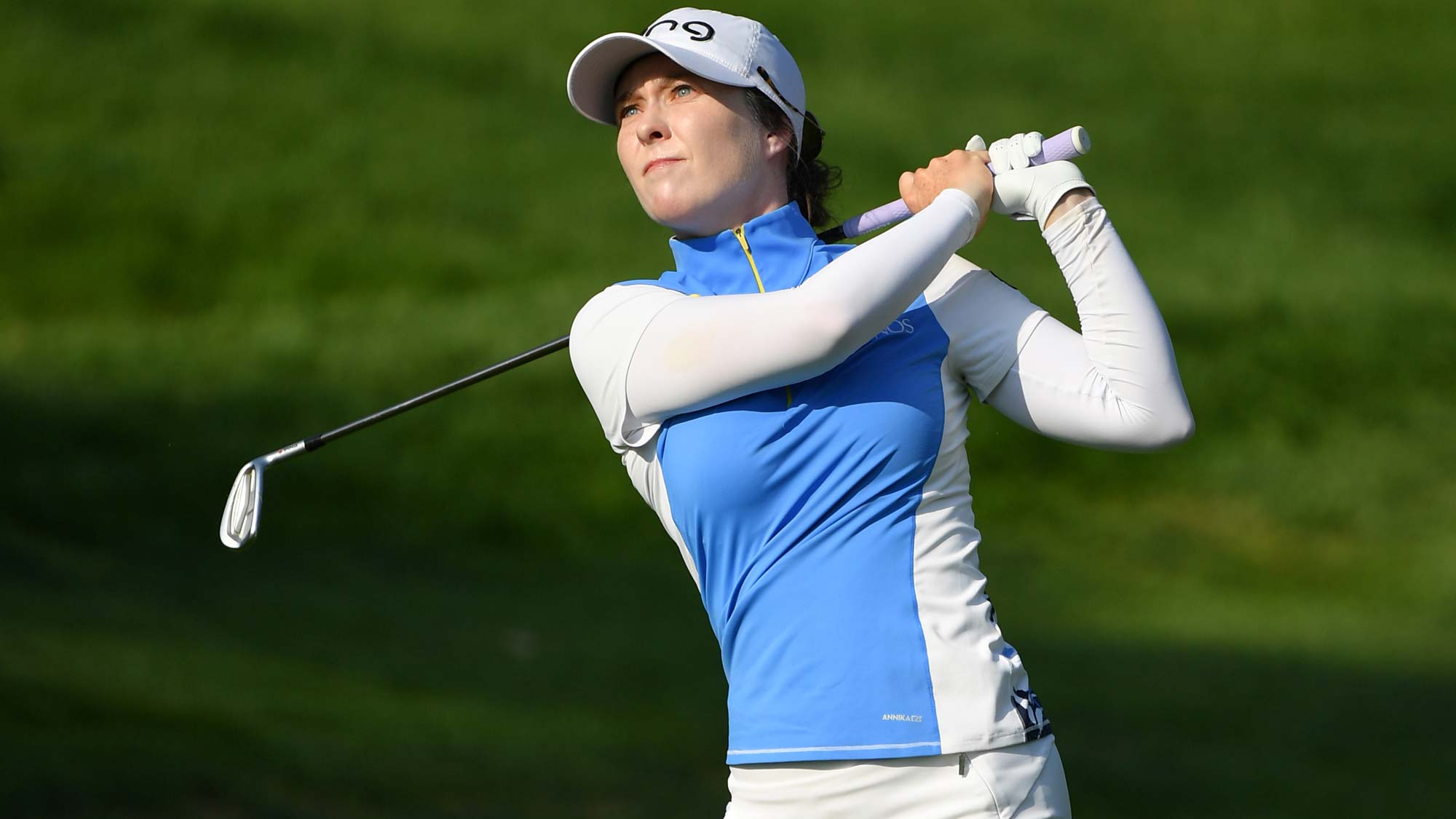 Team USA
Megan Khang (-8)- 1:39 P.M., 1st Tee
Ally McDonald (-5)- 1:06 P.M., 1st Tee
Marina Alex (-5)- 12:55 P.M., 1st Tee
Annie Park (-4) 12:44 P.M., 1st Tee
Brittany Altomare (-4) 12:33 P.M., 1st Tee
Austin Ernst (E) 12:44 P.M., 10th Tee
Alex, Khang, and McDonald, are in 6th, 8th, and 10th, place respectively on the U.S. Solheim Cup list. A big final round is key for any of their Gleneagles aspirations, as Alex (269.5) and Khang (255.5) are only 14 points away from each other. McDonald trails Khang by 38 points, and Brittany Altomare by 40 points.
Annie Park's best path to the team is by Rolex Women's World Rankings. She's currently one spot ahead of Austin Ernst for the second position, and trails Angel Yin, who missed the cut this week. A strong final round showing can give Park a bit of breathing room heading into the final major of the year next week in England.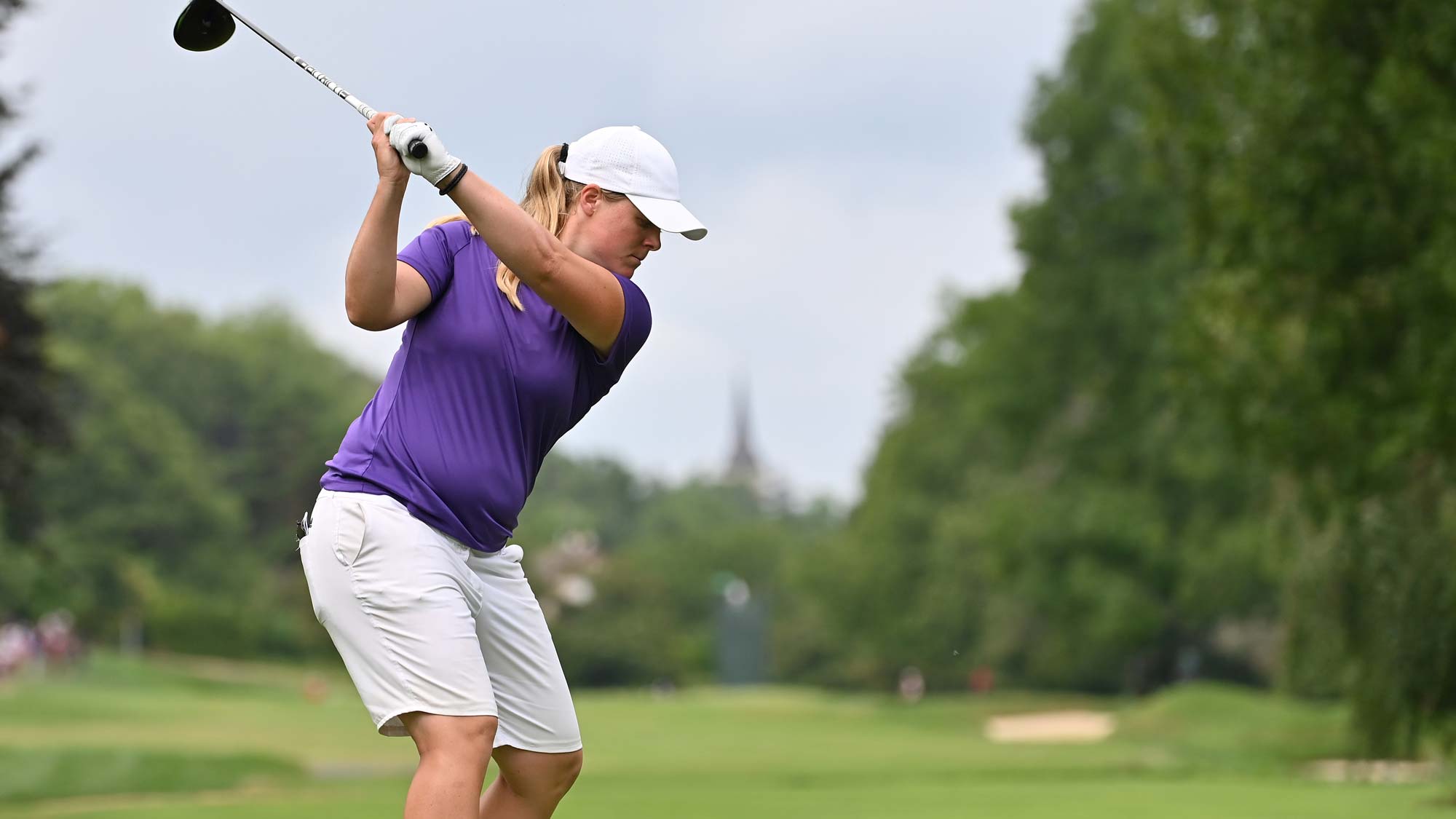 Team Europe
Caroline Hedwall (-9)- 1:39 P.M., 1st Tee
Carlota Ciganda (-7) 1:17 P.M., 1st Tee
Mel Reid (-3) 12:11 P.M., 1st Tee
Charley Hull (-3), 12:11 P.M., 1st Tee
Anne van Dam (-1) 12:00 P.M., 10th Tee
Hedwall and van Dam are currently in the LET Solheim Cup points lead, with 114 points a piece. The primary path for van Dam to make the team is to stay within the top three points, as she's not currently in line for a position by Rolex Women's World Rankings. The three players who can pass her are co-leader Hedwall, Charley Hull who trails by nine points, and Carlota Ciganda who is behind by a hair over 13 points. If all three players pass van Dam, she's looking to make the team by a captain's pick, which is the path Mel Reid is currently looking at as well.
Reid opened the tournament with a (-5) 66, and has another opportunity to back up calling her shot as a captain's pick over the final 18 holes in France on the LPGA Tour this year.
Weather
Tee times have been moved back to 10:00 A.M. local time to avoid the rain that is expected to last until approximately 9:00 A.M. local time. The Evian Resort Course will have variable light winds, with a high temperature of 66 degrees Fahrenheit and a low of 57 degrees Fahrenheit.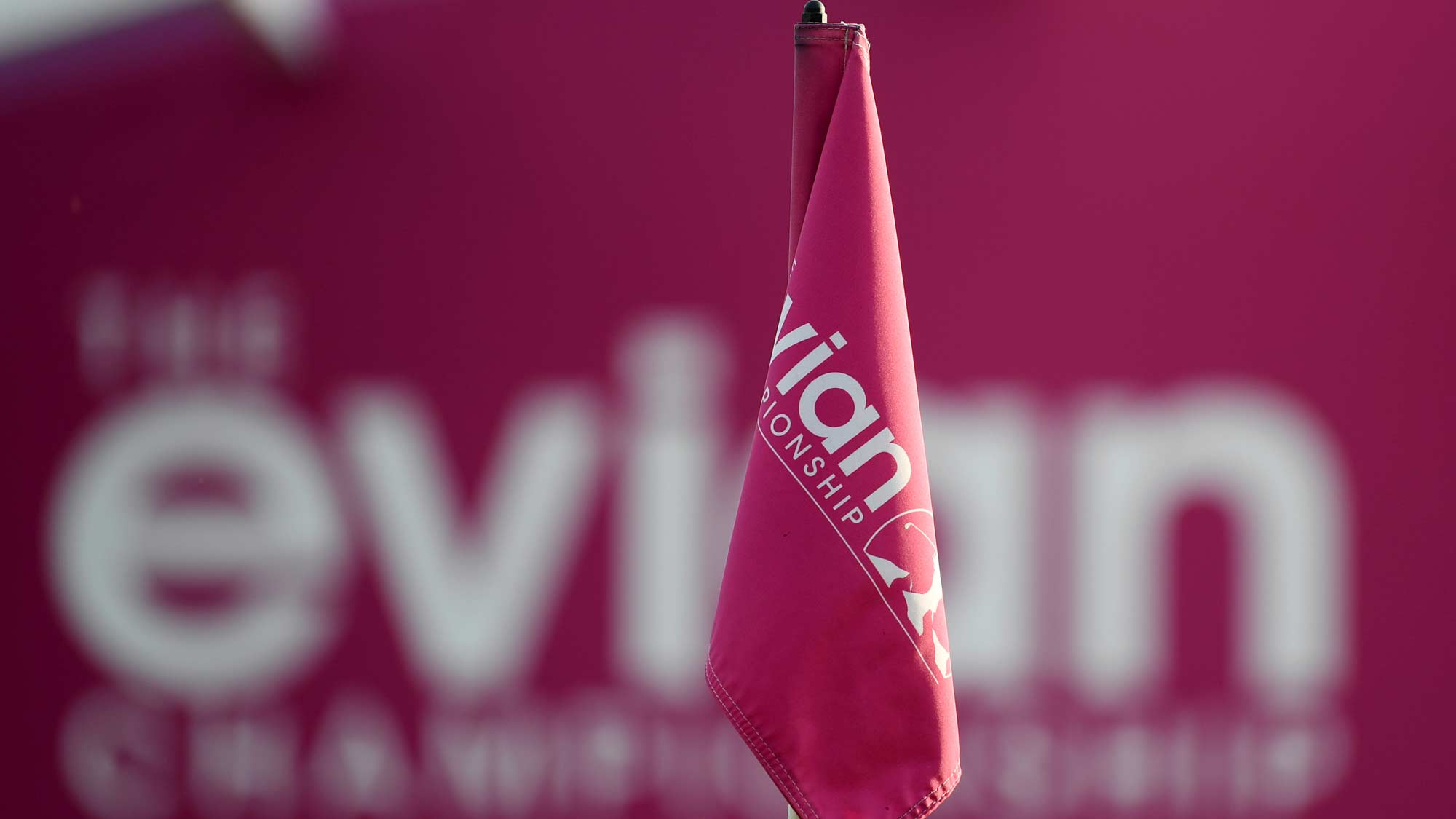 Numbers to Know
625- Number of Race to CME Globe Points awarded to the winner
40- The number of players under par heading into the final round
20- Years the Evian Championship has been on the LPGA Tour
1- Number of times the telecast will change channels during the final round, at 9:00 A.M. from the Golf Channel to CNBC
TV Times
The final round of the Evian Championship will air from 8:00-9:00 A.M. EST on the Golf Channel, then move to CNBC from 9:00 A.M. EST to 11:30 A.M. EST.
Trending on Social