Brittany Lincicome, who is sponsored by Pure Silk, will make her sixth consecutive appearance for Team USA in the 2017 Solheim Cup after she qualified via the Rolex Rankings.
Lincicome has had mixed success in her five Solheim Cup appearances, with a record of 5-11-2 for her career. Four-ball matches have brought Lincicome the most success, winning three and a half points for Team U.S.A.
We put some questions to the Pure Silk player who has been on the winning side three times in 2007, 2009 and 2015.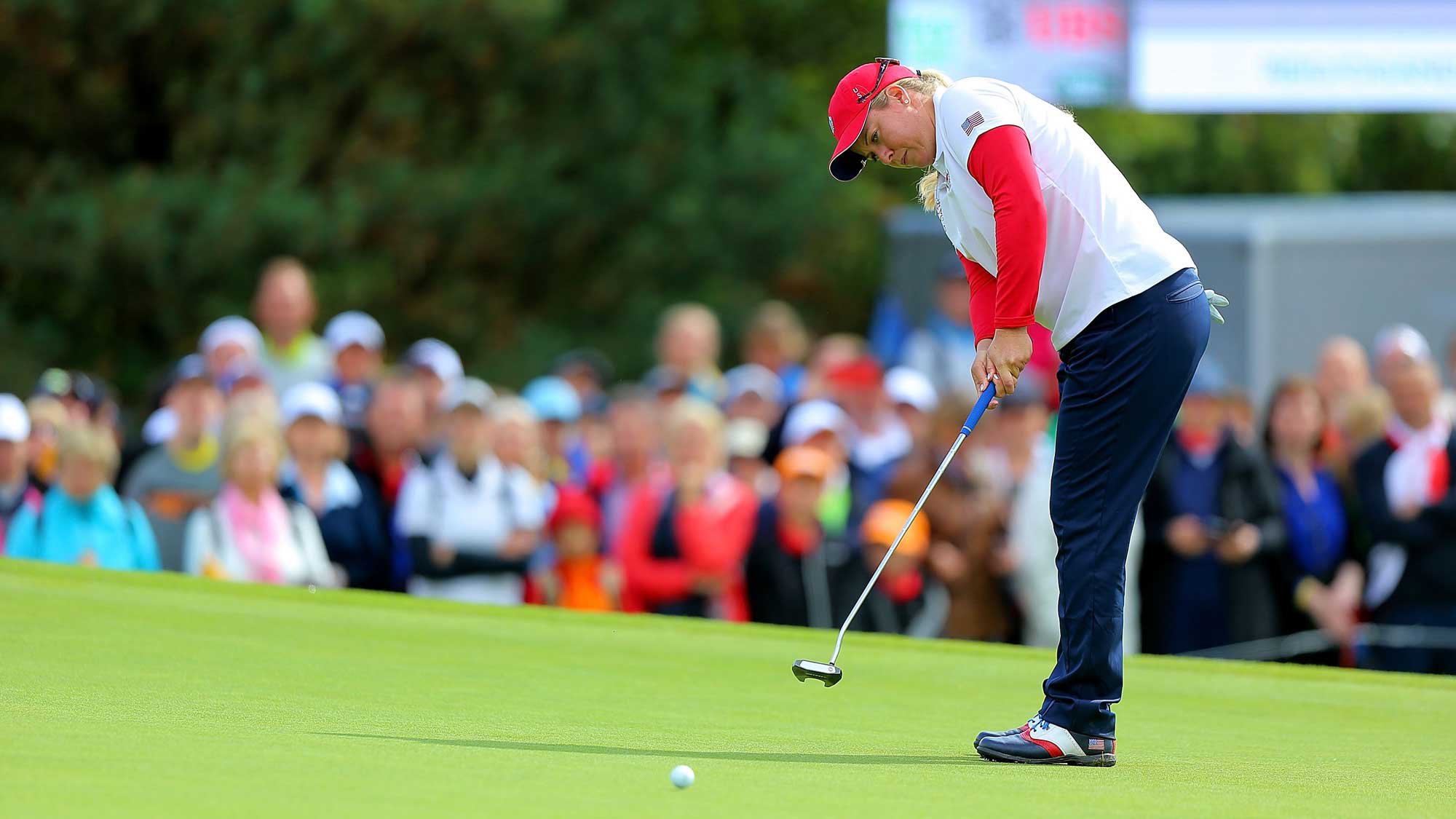 What do you enjoy most about being a part of the Pure Silk family?

I love everything. Pure Silk makes you part of their family which is very special.

Do you have a favor Pure Silk Cream?

My favorite is the Coconut & Oat Flour

Heels or sneakers?

I love wedges, but if I have to pick one, I'll go with sneakers, lol.

What is your best memory from the Solheim Cup?

Every time that we have won, of course.

What's the best part of your game?

Long drive, I love crushing the ball far!

How do you feel when you step onto the first tee?

I'm super nervous; I pray it's a straight away easy hole. It usually takes me about three holes to calm down.

What makes a great captain?

Someone who is a great leader, but also can be a friend and give support when needed. Someone who is like us as players and easy to relate to.

What do you feel you will bring to the 2017 Team?

I'm super laid back and feel like I can bring a calm but also bring the fun if needed. I go with the flow and the week of Solheim is pretty stressful (but awesome), so it's nice when someone can be a distraction.

What is your favorite on course Solheim Cup memory?

My favorite on course memory is playing with Brittany Lang. "The killer bees" is what we called ourselves, lol

What advice can you give the Solheim Cup rookies?

Take lots of deep breaths. You will feel nerves like never before.

If you could have one partner in the Solheim Cup, who would it be and why?

I love playing with Brittany Lang, we just get along so well on the course and feed off each other's energy well.

Would you rather lead the team on the first day or be the final match on Sunday?

Both are awesome 😍

If there was one song to get you pumped up for a match, what would it be and why?

Turn Down the What by Emcee Fandom

How important is playing on home soil?

It is a HUGE advantage. We will have 95 percent of the crowd rooting for us which is awesome. When you hear a big cheer you know, it's for the USA.

One word to describe Solheim week?

ELECTRIFYING